You guys know how much I LOVE fonts.
I think that may be an understatement, because I'm practically a font addict. 😉
Last year and over the past few months I've shared lots of Free Fonts and Dingbats with you. Last year, I shared with you my Favorite Free Script Fonts. I've found several more since then and wanted to make sure I shared them with you today.
I hope you like them as much as I do!
Xiomara – Great Vibes – Sverige Script – Quickier Demo – Parisienne
Janda Celebration Script – Garineldo – Chopin Script – CK Carolyn – Clicker Script –
Exmouth – Handwriting Mutlu – KG The Fighter – Marketing Script –
In case you missed the post from last year, here are the other Free Script Fonts I shared: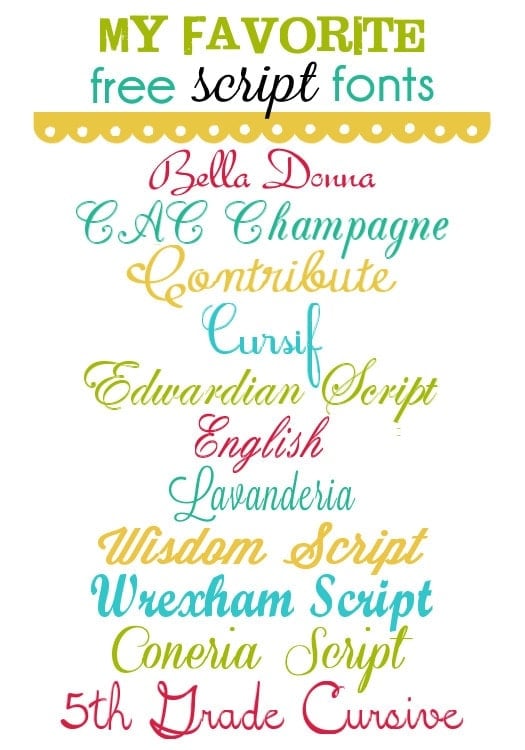 ENJOY!