Hi all, it's Bev here from Flamingo Toes! I am so ready to start holiday decorating! Have you started yet? I haven't really dived in, but I'm doing a little prep because I just can't resist. These cute simple flannel farmhouse ornaments sew up so fast so they're great to make up for your tree or as decorations for gifts!
These little flannel and linen ornaments are a great scrap busting project too! The trees and hearts are mmostly linen so you can really have some fun mixing and matching fabrics on them.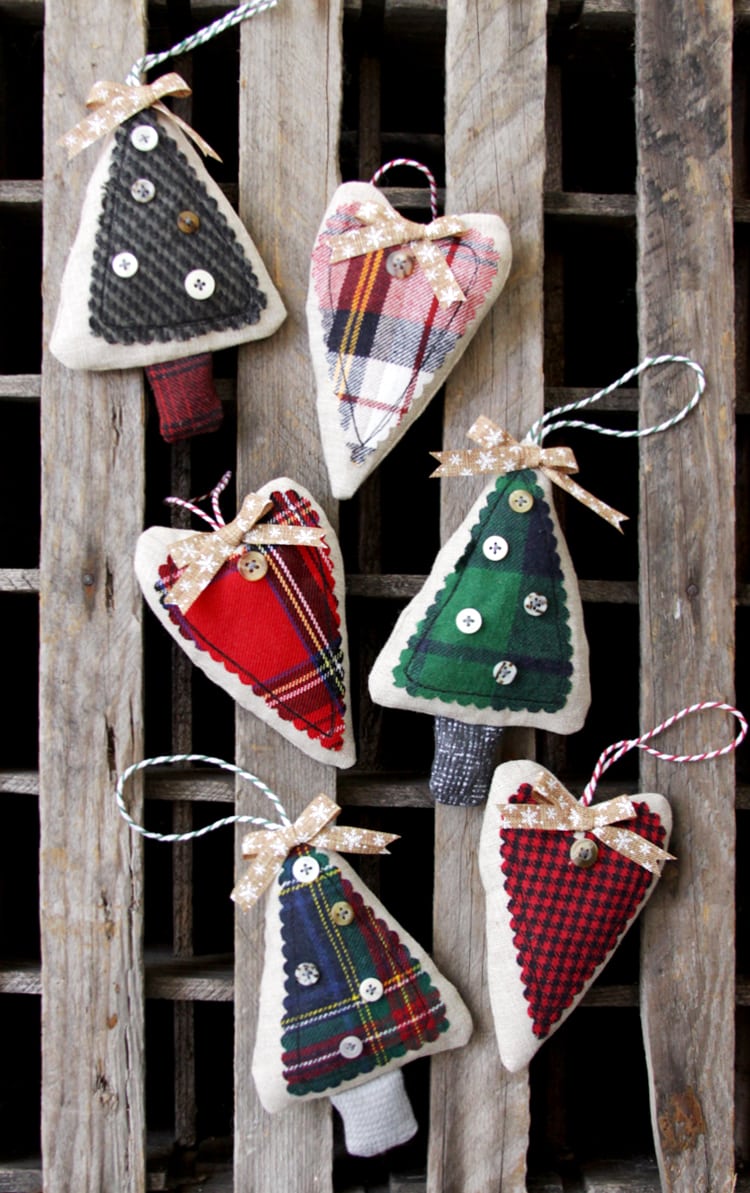 So let's get started!
Simple Flannel Farmhouse Ornaments Tutorial
Materials:
8 x 10 piece of linen (per ornament)
Scraps of flannel or fabric
Assorted Buttons
Fiberfill
Fusible Webbing (like Heatnbond lite)
Small piece of twine and ribbon per ornament
Cut out all your fabrics. You'll need 2 pieces of linen, two pieces of plaid for trunks of the trees, and one plaid piece for the front of the hearts and trees. Iron the plaid fronts for the trees and hearts onto pieces of fusible webbing and trim with fun scissors.
Iron the plaid pieces onto the linen pieces.
Stitch around the plaid, about 1/4″ from the edge a few times on each piece.
For the trees, sew a few buttons on the tree for ornaments. Place the two trunk pieces right sides together and sew around the two sides and bottom edge. Turn right side out and lightly stuff. Stitch the trunk in place on the center bottom of the tree, just inside the raw edge. Make sure the trunk faces up.
For the heart, stitch a button up towards the top. For both pieces, cut an 8″ length of twine. Fold the twine in half and sew in place at the top of the fabric.
Place the plain side of the heart or tree right sides together with the front side and sew around with a 1/4″ seam allowance. Leave an opening of about 2″ for turning.
Turn the ornament right side out and stuff lightly. Hand sew the opening closed. So cute already right?
Tie a little bow in the burlap ribbon and glue in place at the top of each ornament.
Repeat for as many as you want – they are so fun to make!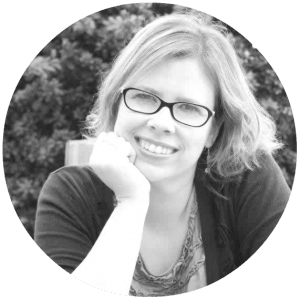 ______________________
These are absolutely adorable! I love the farmhouse style. They would definitely make cute and simple gifts!
Thanks for sharing this tutorial with us Bev!!
For more amazing sewing tutorials by her, head over to Flamingo Toes.
And for more simple Christmas gift ideas, check out these posts: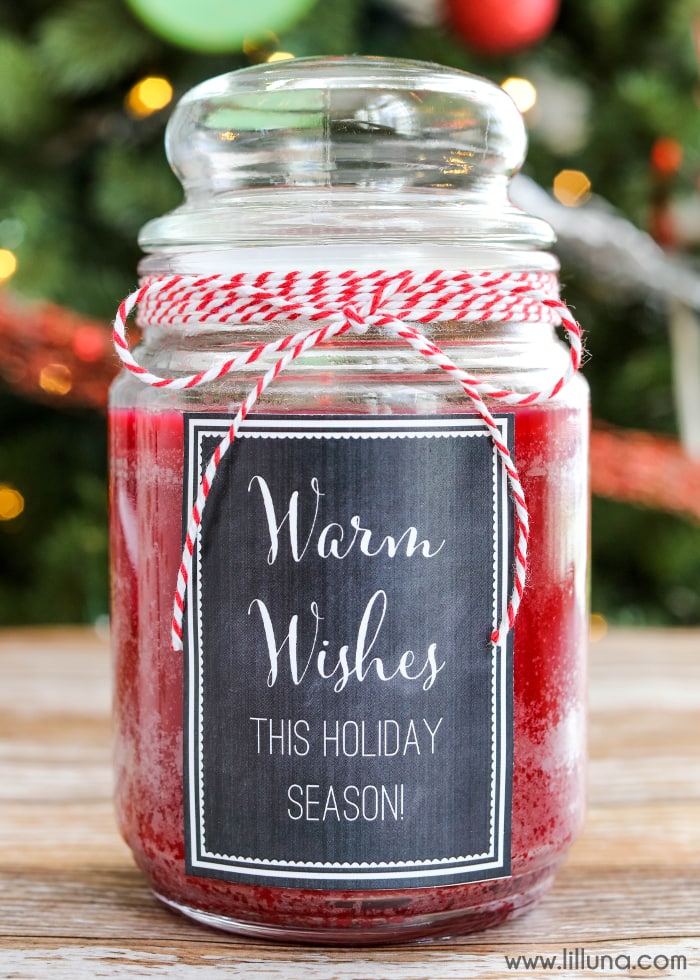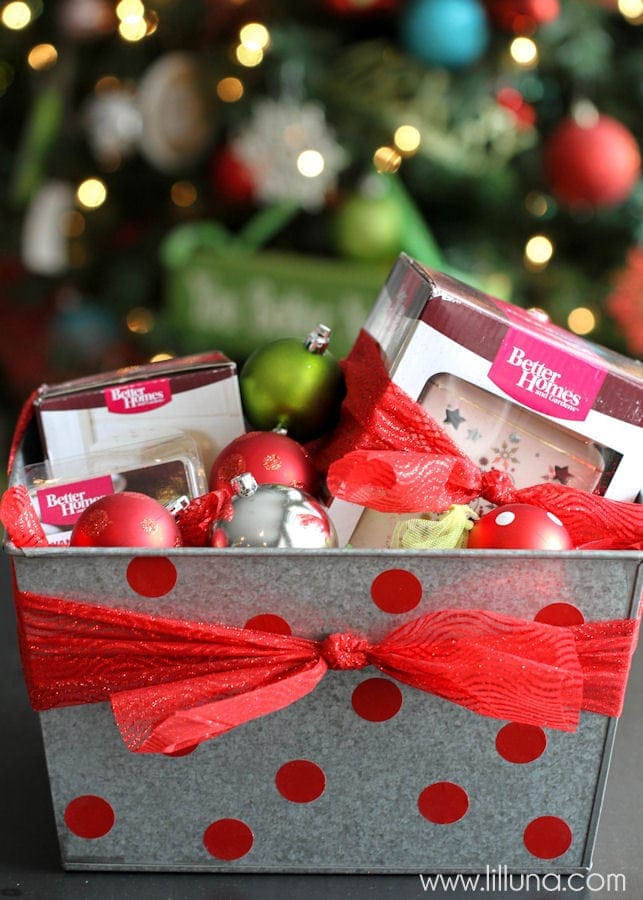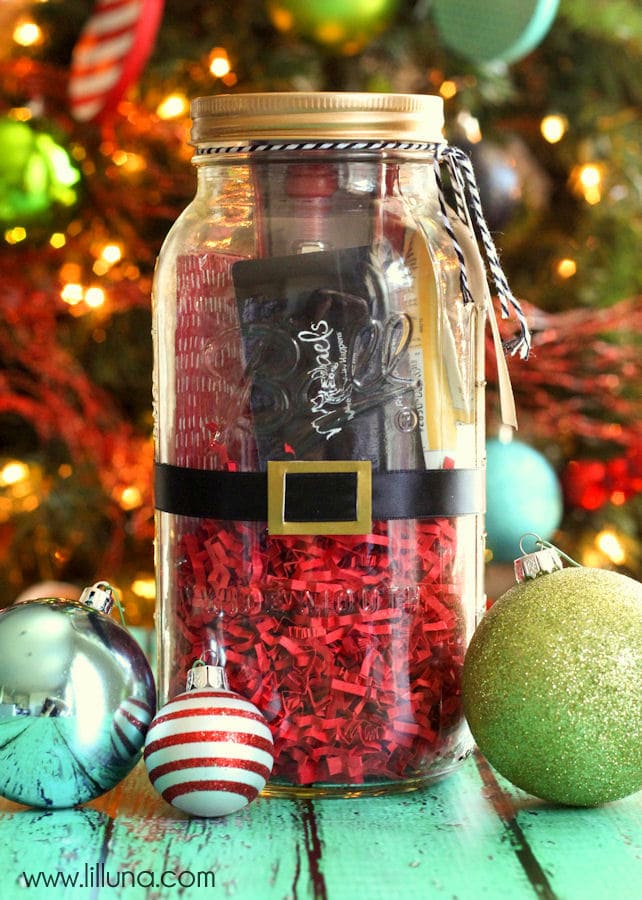 For all Christmas ideas on the site go HERE.
For all gift ideas go HERE.
For even more great ideas follow me on Facebook – Pinterest – Instagram – Twitter – Periscope –Snapchat.
ENJOY!