I LOVE Christmas Trees! I DO.
I was able to put mine up a few weeks ago, and I'm happy to report that most of the ornaments are STILL on the tree. It's a miracle, I know, but I'm happy that it still looks "decent". 🙂
Today I wanted to share with you 15 AMAZING Christmas Trees that I've seen through out Blog Land. I love that everyone can decorate a tree in their styles and colors and show their personality through them. Which makes me wonder…
1 – Do you let the kiddos decorate it?
2 – Do you decorate it with specific ornaments/colors/themes?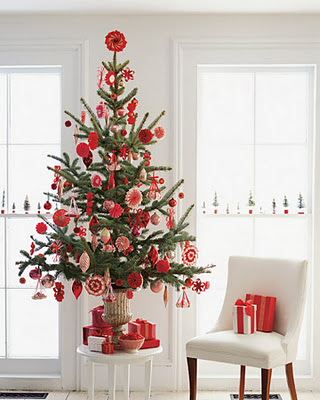 Red and White Tree from Martha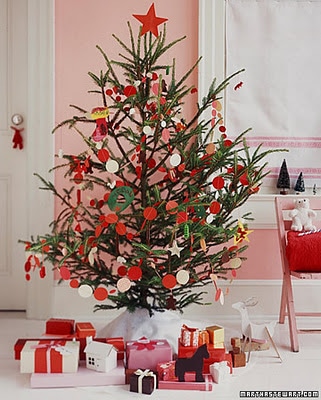 Unbreakable Tree from Martha
Green & Red Candy Tree from Trendy Tree
White and Glowing Christmas Tree from Shelterness
From Tobi Fairley
From Southern Hospitality
From The Yellow Cape Cod
From All Sorts
From Pottery Barn
WOW! So many AH-MAZING TREES…which leads me to my last question…which of these is your FAV!?
For more Christmas Ideas be sure to check out:
ENJOY!