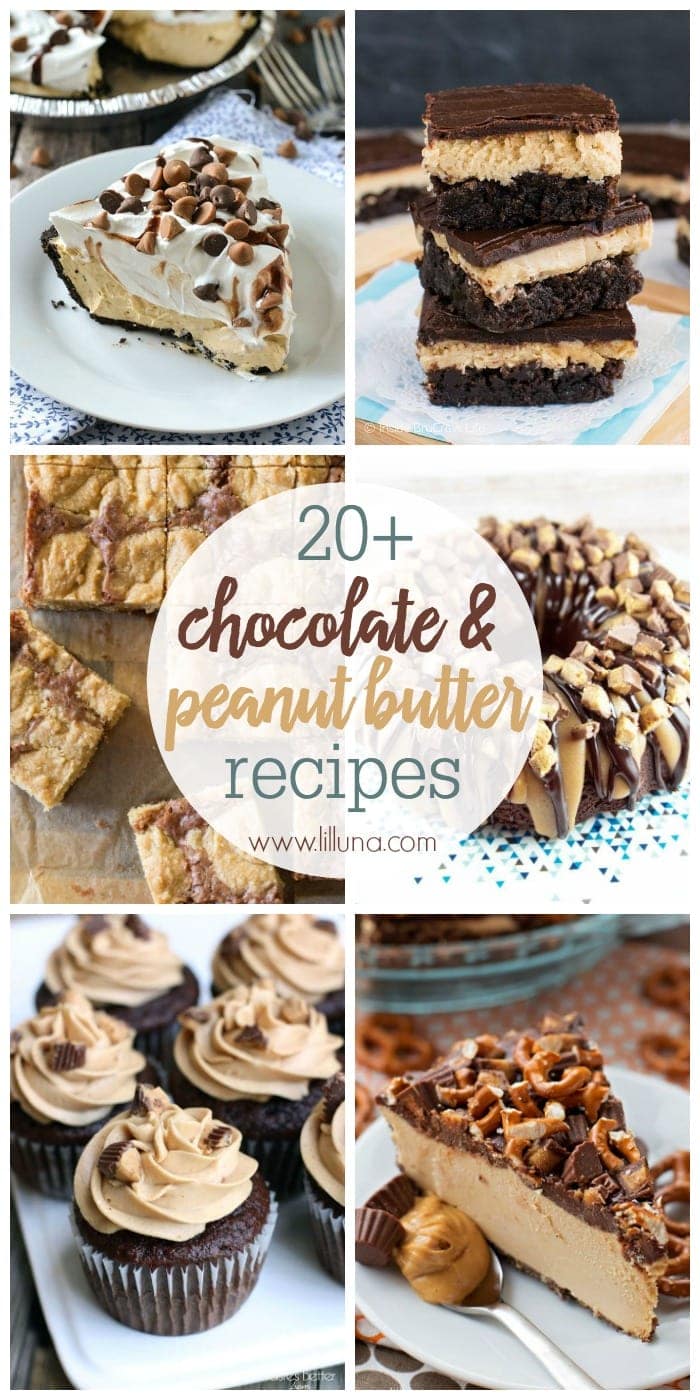 Who else here is obsessed with the chocolate and peanut butter combo?! I know everyone in my family is! Fortunately for us, there are countless treats and goodies that fill the internet and Pinterest with this delicious combo!! From pies to cheesecakes to brownies and cookies, there are so many recipes out there to help us get that amazing taste we all love so much. I admit that when I was little, I loved peanut butter but didn't necessarily love PB + chocolate (crazy, I know!!) I mean, Reese's were good but were never my favorite. I had preferred caramel + chocolate, and although I still prefer that combination, I also love the Chocolate and Peanut Butter recipes. I mean, Reese's!! Need I say more?! They are just so incredibly addicting and delicious (especially around Easter time).
In case you are always on the look out (like we are) for Chocolate and Peanut Butter Treats, we've rounded up some of our favorites from our own site as well as from some other sites. I hope they help feed your craving and sweet tooth!! 😀
Chocolate and Peanut Butter Recipes:
From Lil' Luna: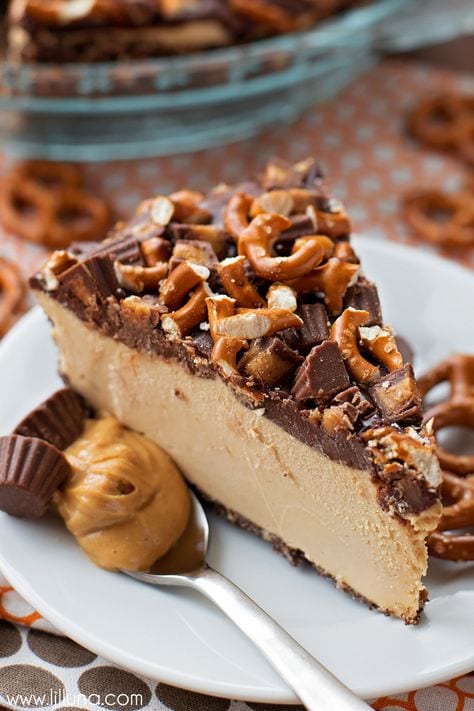 Frozen Peanut Butter Pretzel Pie
And more treats from my friends…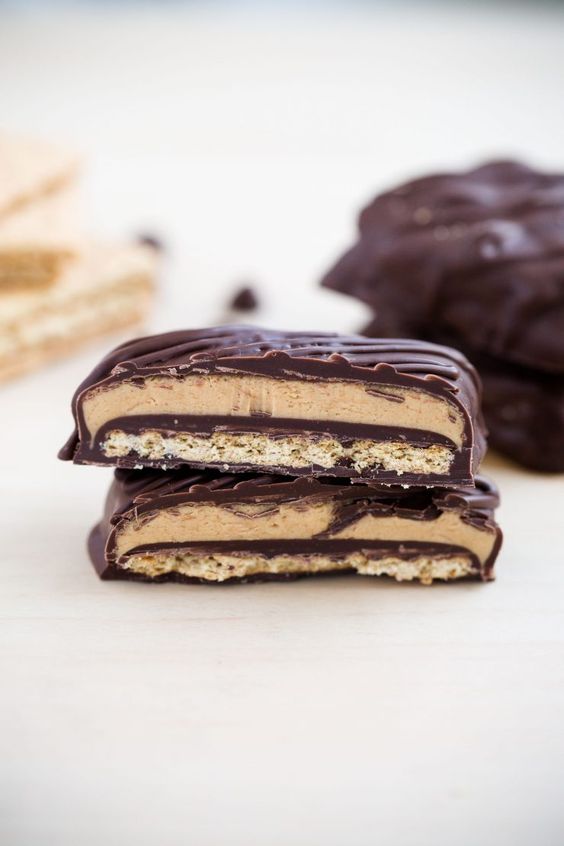 Chocolate Peanut Butter Sandwich from I Heart Naptime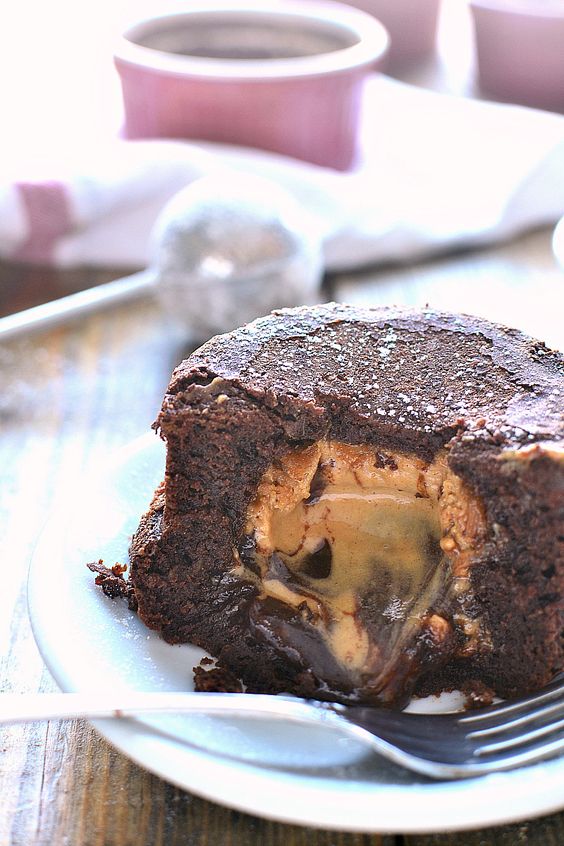 Chocolate Peanut Butter Lava Cakes from Lemon Tree Dwelling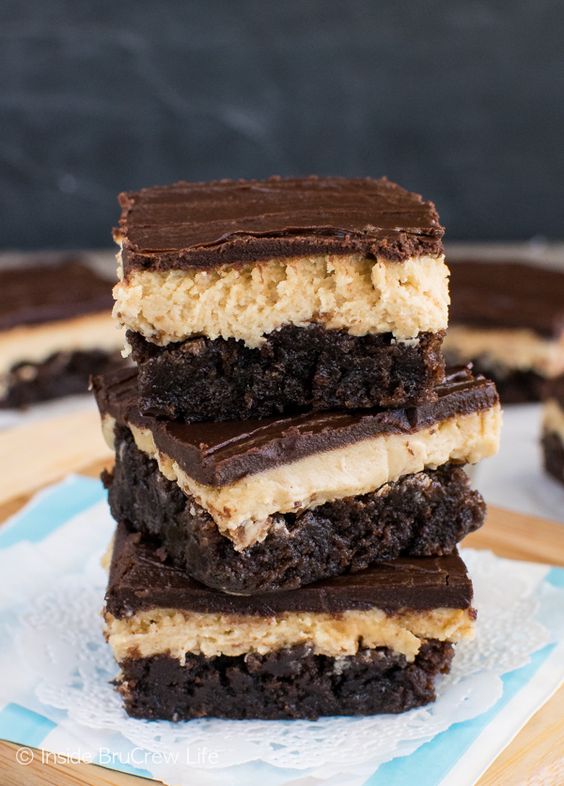 Peanut Butter Truffle Brownies from Inside BruCrew Life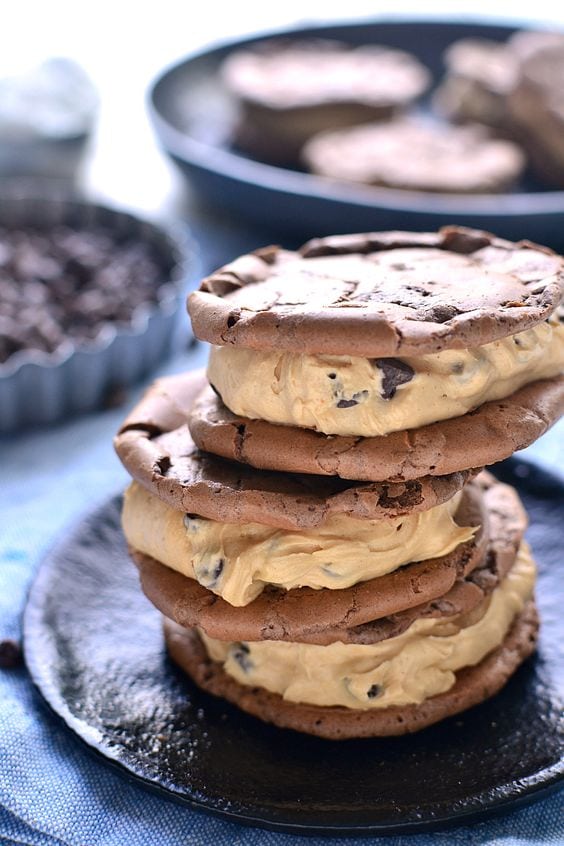 Peanut Butter Filled Chocolate Sandwich Cookies from Lemon Tree Dwelling
ENJOY!