Every once in awhile the hubby and I like to splurge and get ourselves a milkshake. We usually head to Chik-fil-A, Sonic or DQ to get this cold treat to satisfy our sweet tooth. My hubby is especially fond of milkshakes (and blizzards) and if you saw what I posted a few days ago you'll see that he was craving a Snickerdoodle Shake. I hadn't made that kind before so I whipped it up, and it was simply heaven – pure Cinnamon & Sugar Goodness! Ever since then, we've been craving milkshakes, so I thought I'd do a round up of all the milkshake recipes from Blog Land that I'd like to try out.
Even though I think most can agree that milkshakes are amazing, it's no surprise that they aren't that good for you. To be honest, I really need to lose the baby weight and it looks like it won't be coming off fast if I do end up trying more of these recipes. Guess I have to be selective. 😉
Milkshake recipes from Lil' Luna: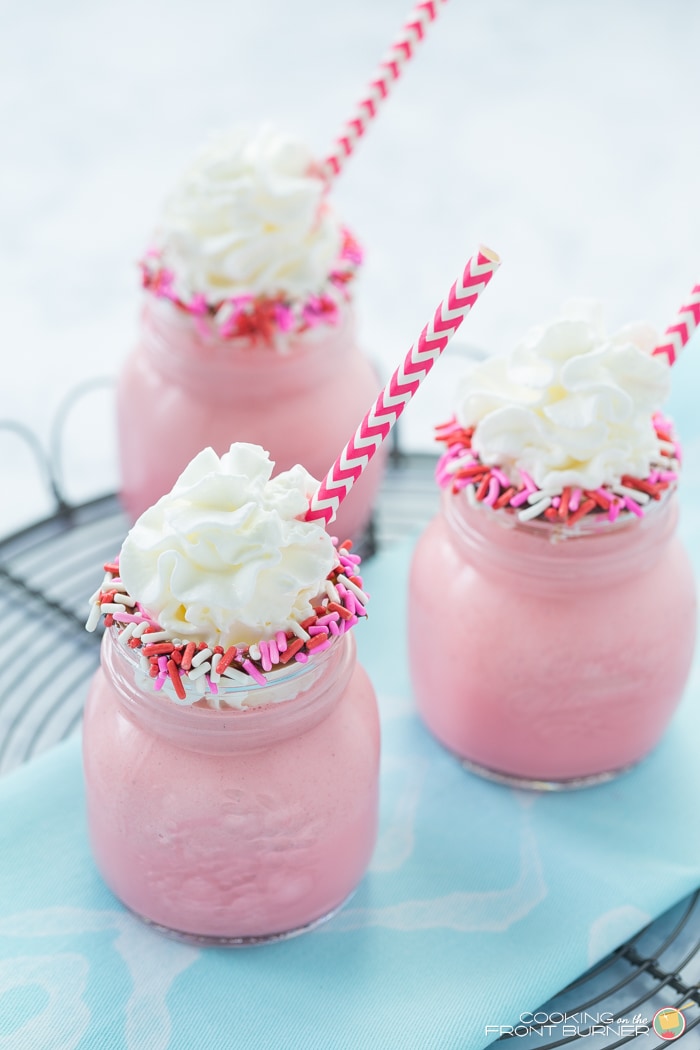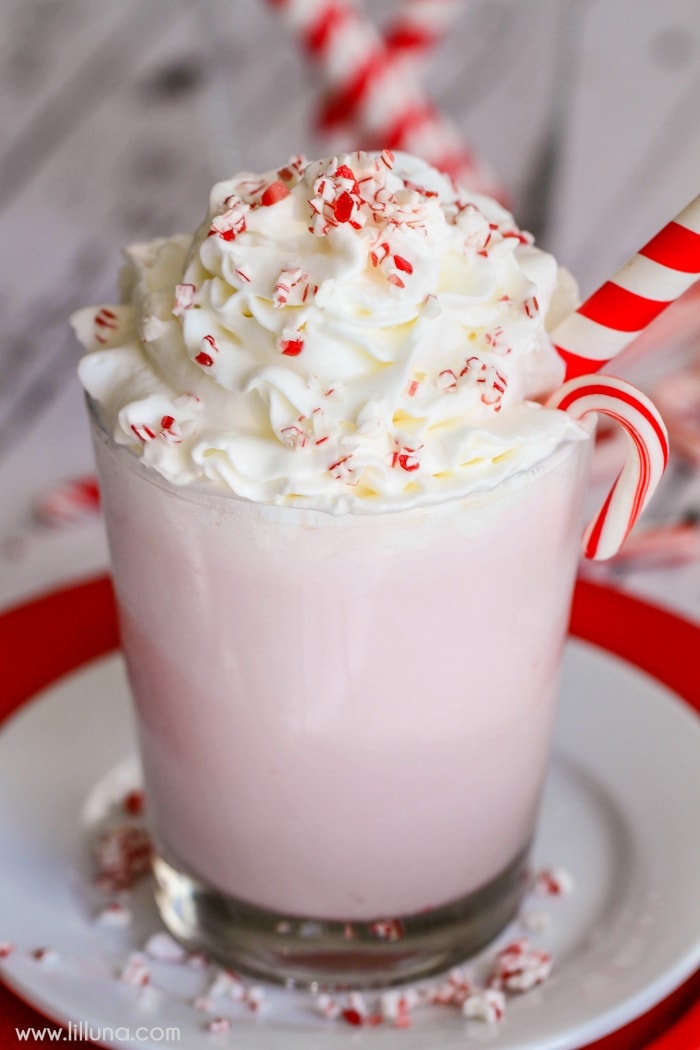 Milkshake recipes from the web: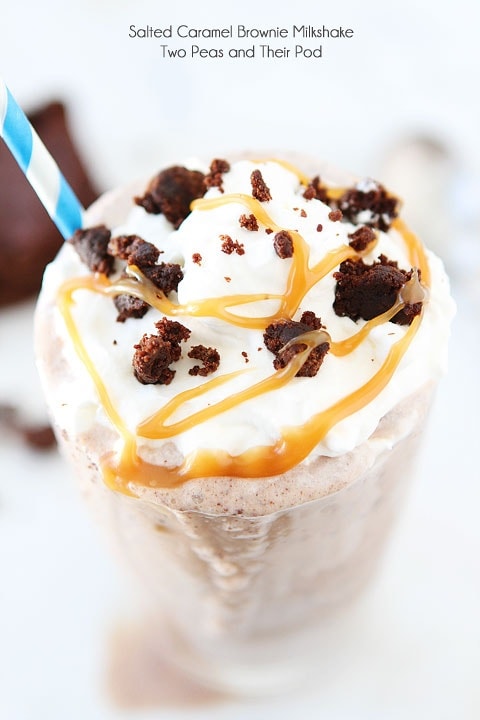 Salted Caramel Brownie Milkshake from Two Peas and Their Pod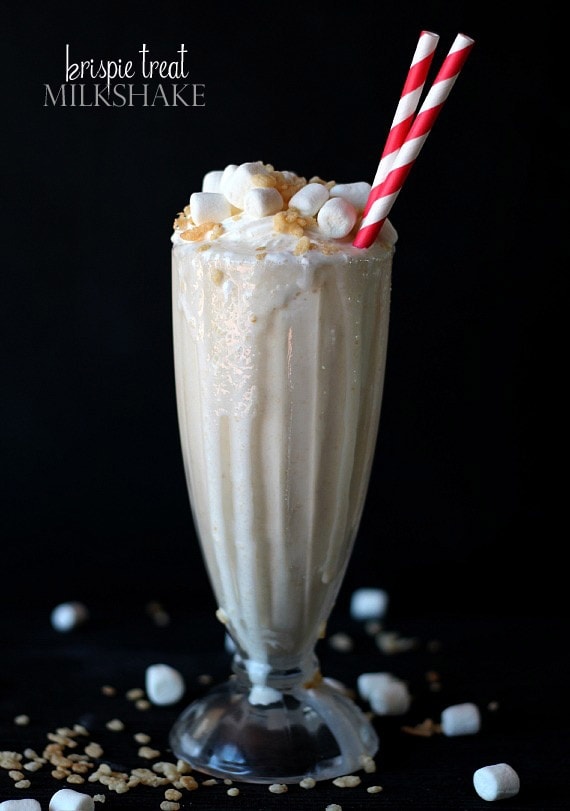 Krispie Treat Milkshake from Cookies and Cups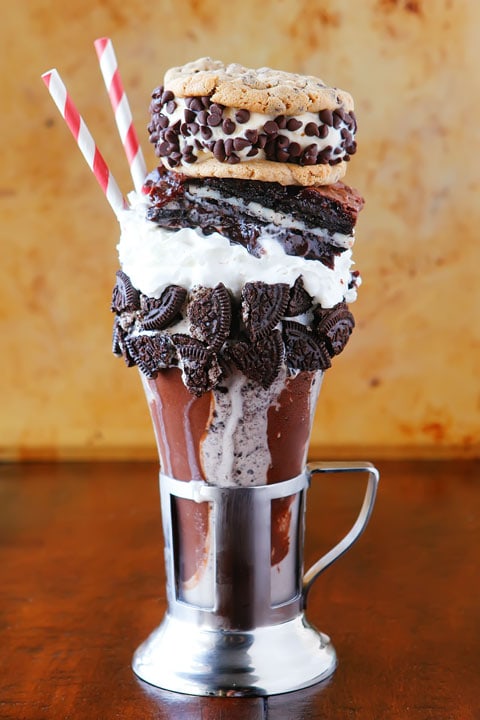 Ultimate Crazy Brownie Milkshake from Kevin & Amanda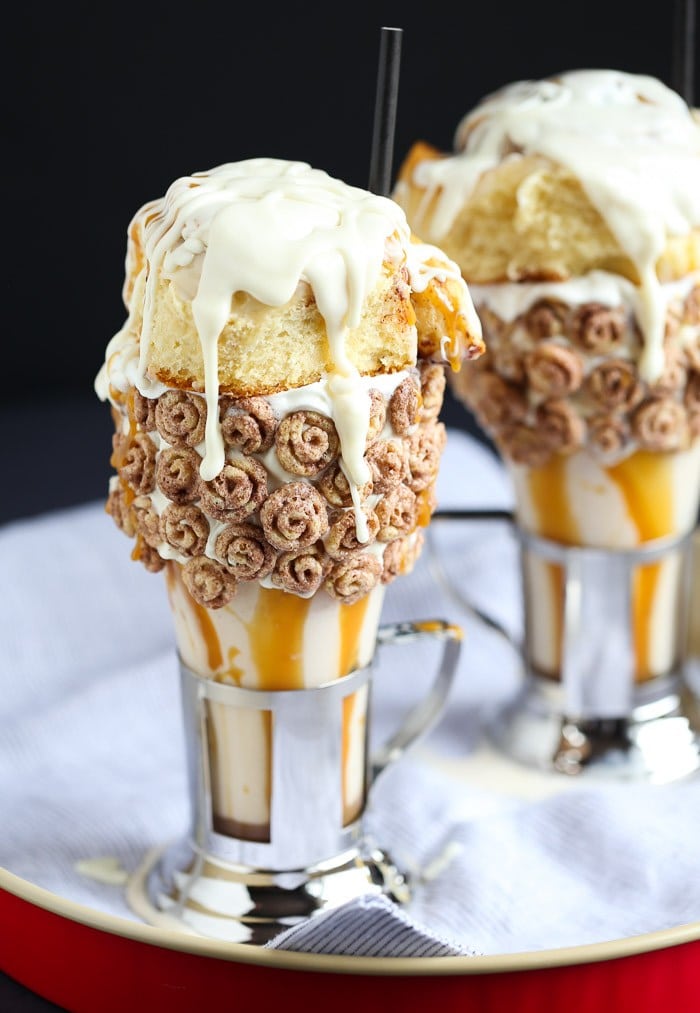 Cinnamon Roll Milkshake from Cookies and Cups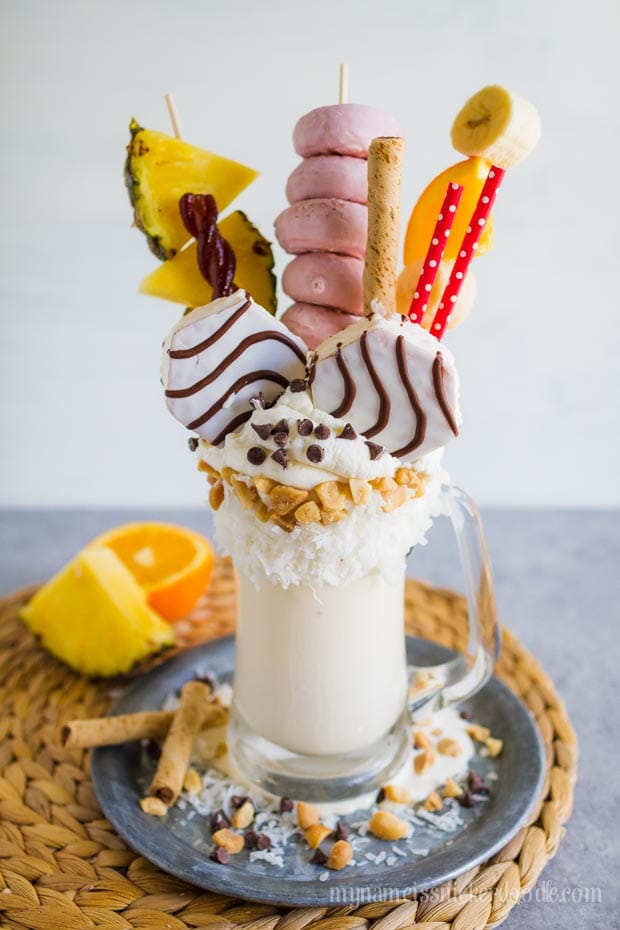 Disney Jungle Cruise Freak Shake from My Name is Snickerdoodle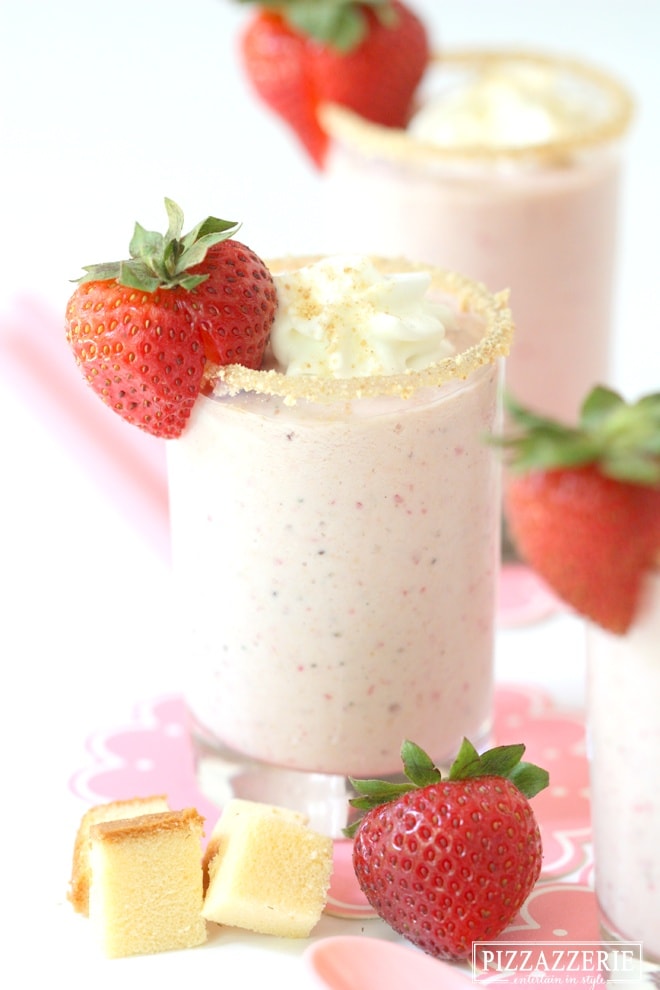 Strawberry Shortcake Milkshake from Pizzazzerie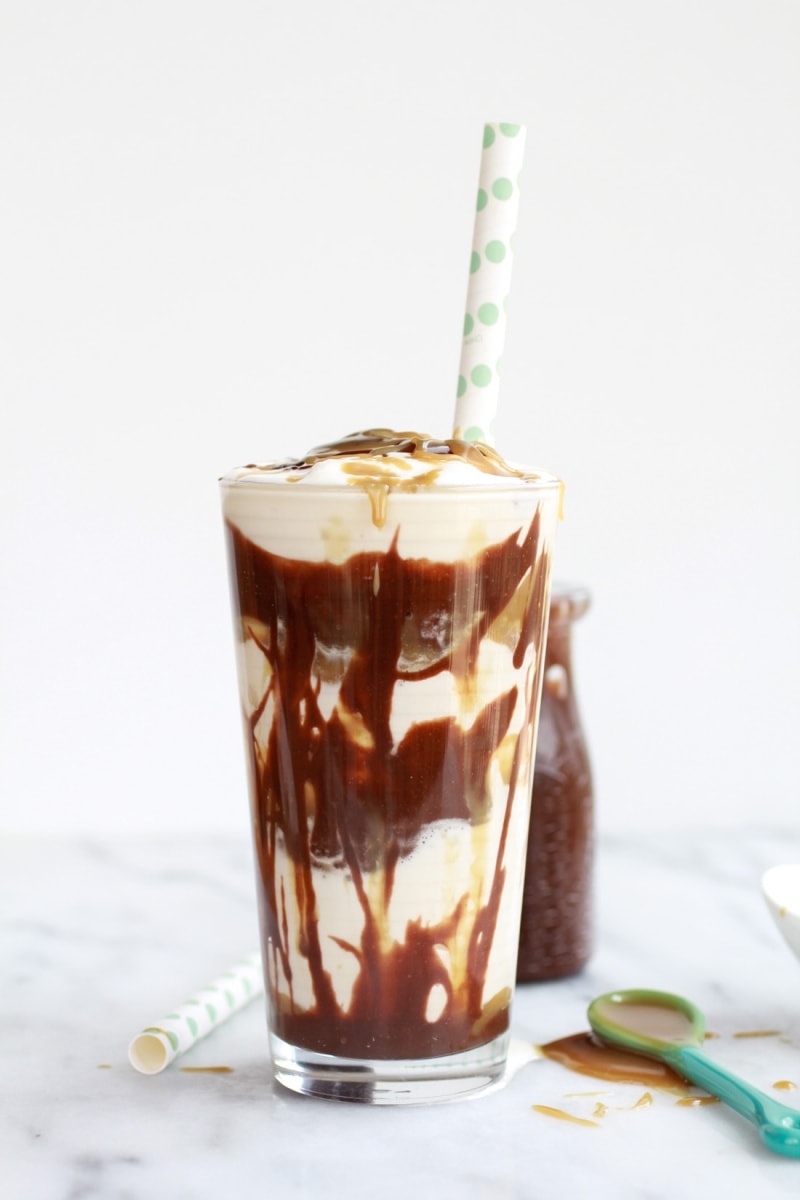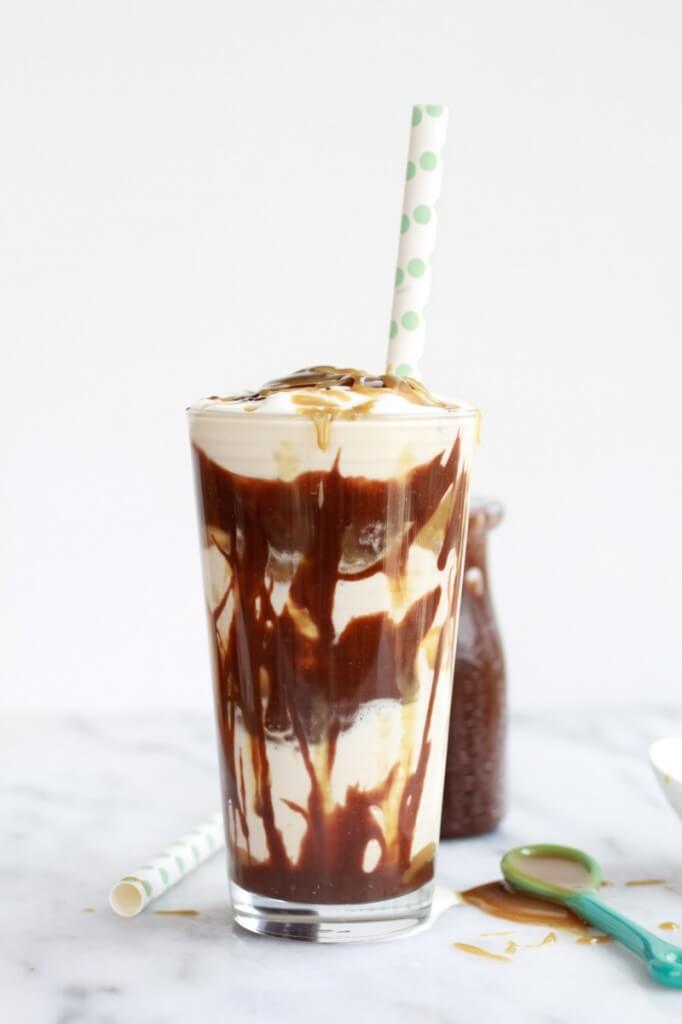 Butterscotch Milkshake from Half Baked Harvest
Oh yeah – heavenly creations, right? I think I need one…. and now!
And, for more refreshing Drink recipes check these out:
ENJOY!