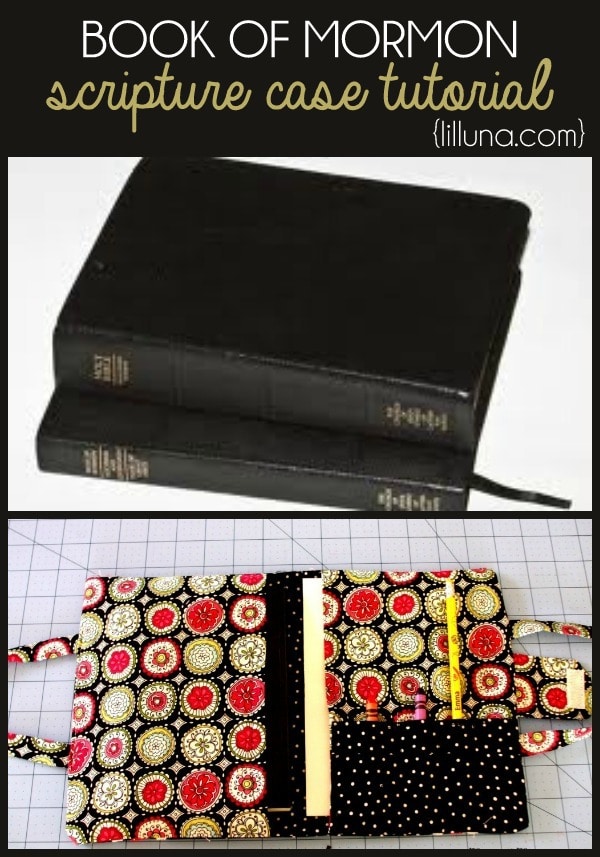 I love that my SIL is so stinkin' talented!
She's one of those people that can make anything with a pattern, and if she doesn't have a pattern, she'll figure out how to make it!
I'm definitely not that talented in the Sewing Department, so I appreciate all the projects she's willing to share here on Lil' Luna.
Recently, she made up her own Scripture Case Tutorial.
It's so stinkin' adorable, and I LOVE it!!
Here's what you'll need to make it:
SUPPLIES:
-2 feet of 45" wide fabric (If you use two different prints of fabric then get a foot of each)
-Any embellishments you want to add to the outside
-Velcro: 1 inch of ½ inch wide
-Coordinating Thread
DIRECTIONS:
1. CUT OUT YOUR PIECES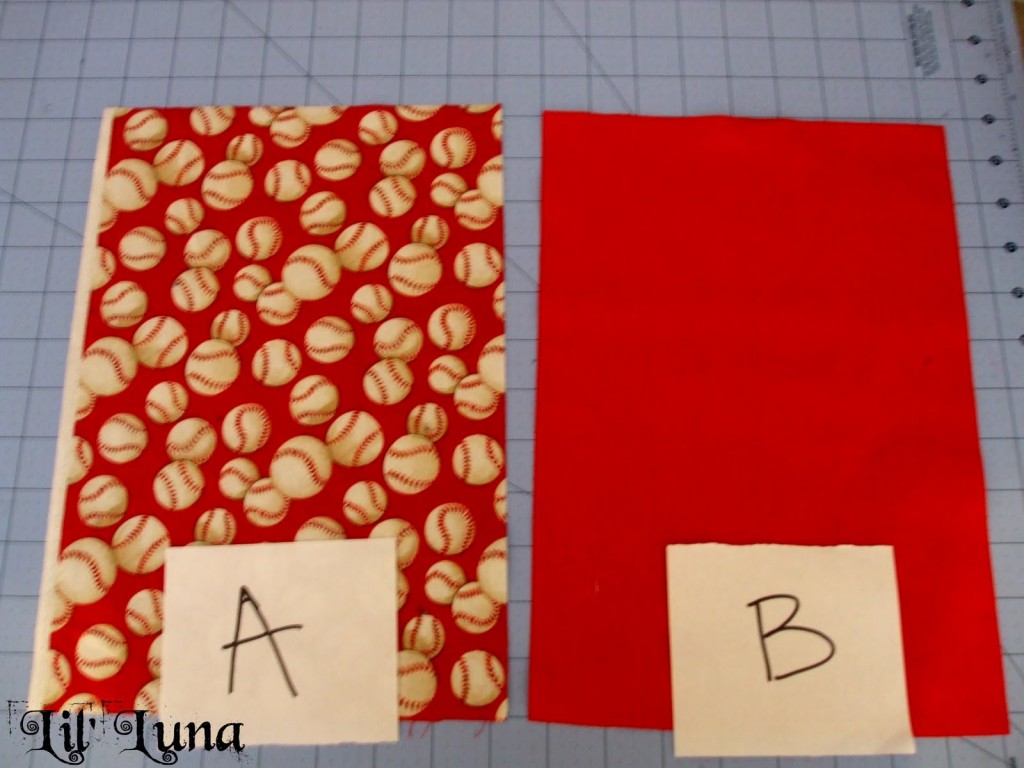 Cut TWO 12 x 9 ¼ inch rectangles
Piece A is on the outside of the case
Piece B is the inside lining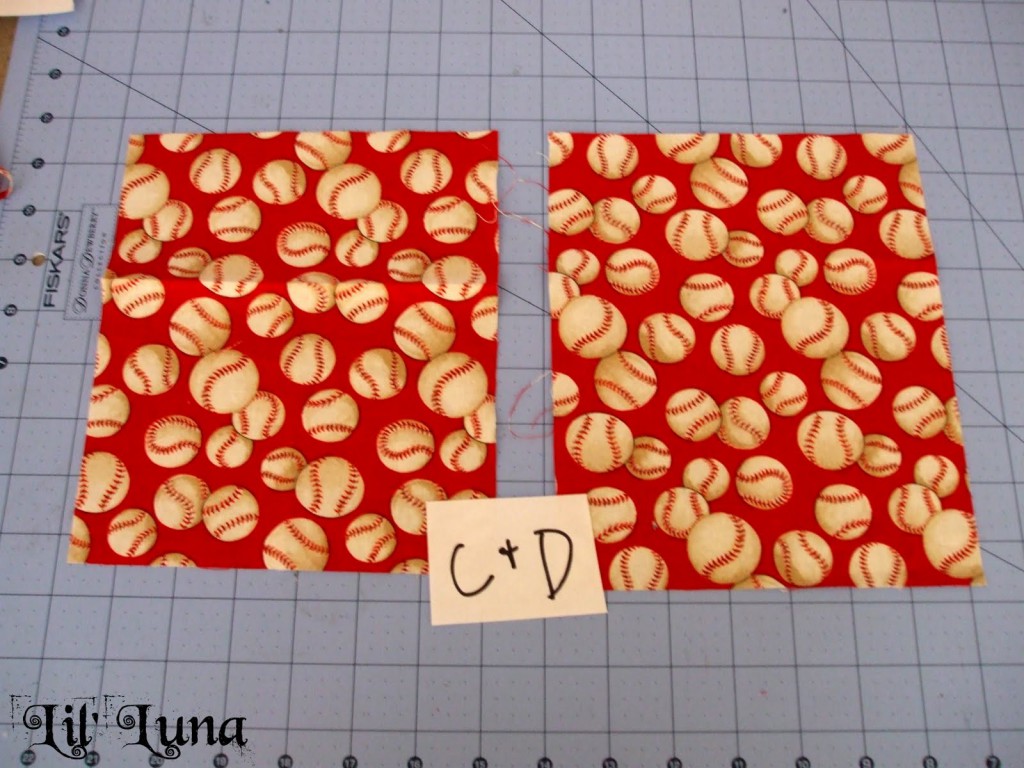 Cut TWO 6 ½ x 8 ½ inch rectangles
These will be the inside pockets.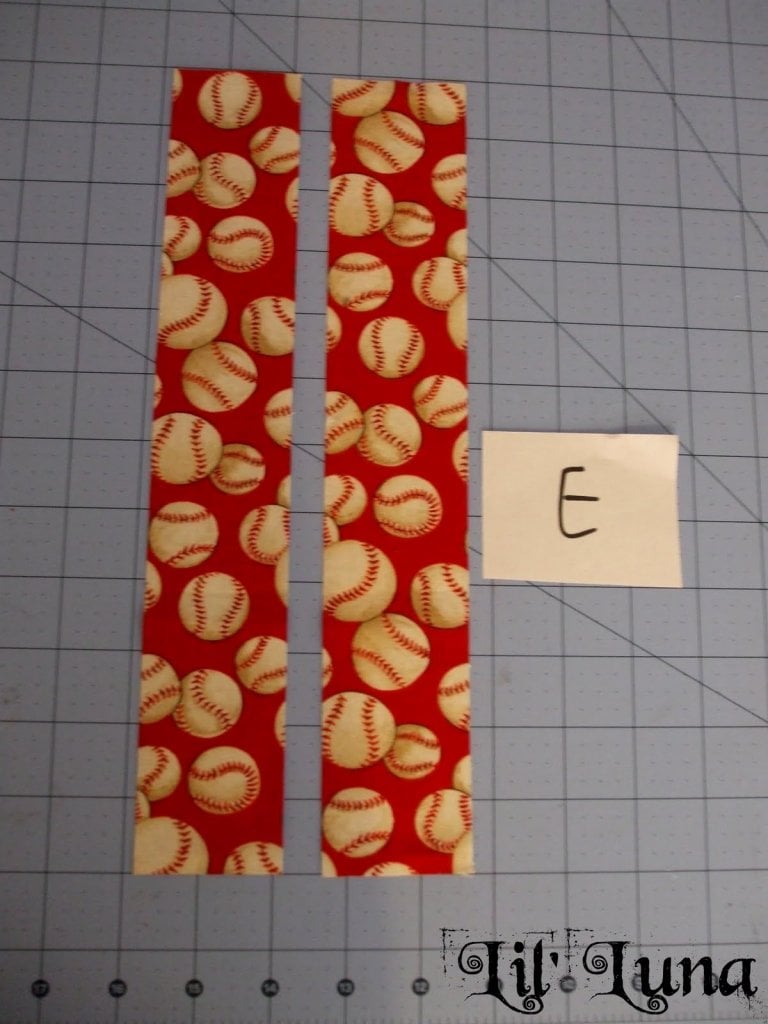 Cut TWO 12 x 2 inch rectangles
These will be the handles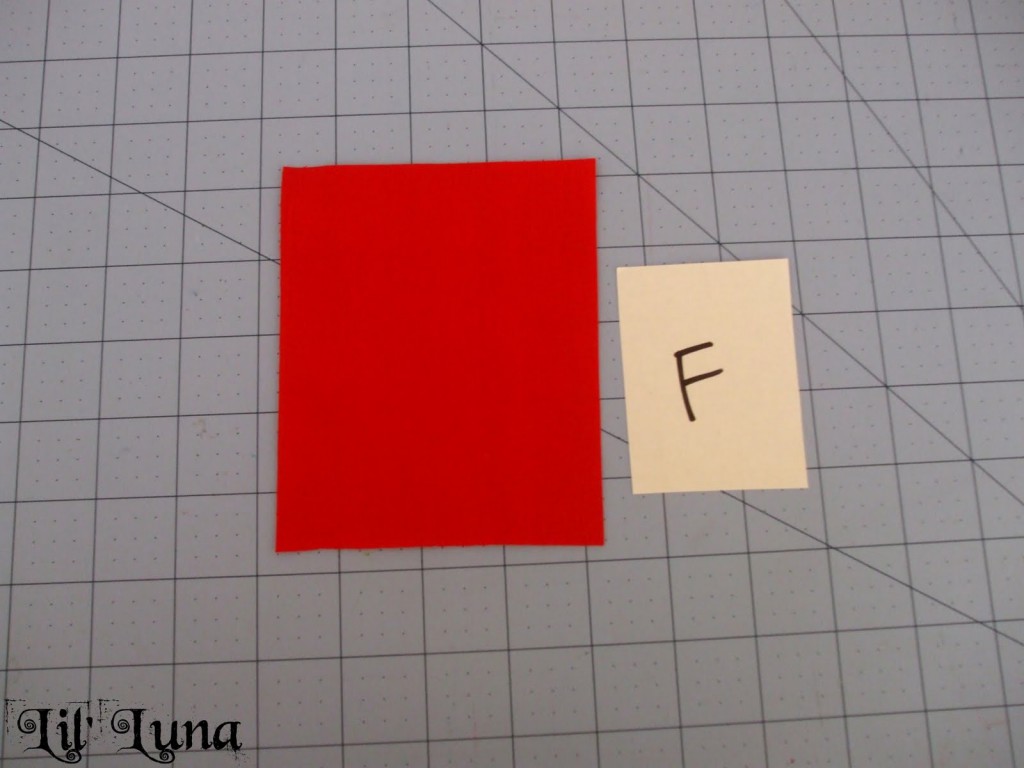 Cut ONE 4 x 4 inch square
This will be the Velcro strap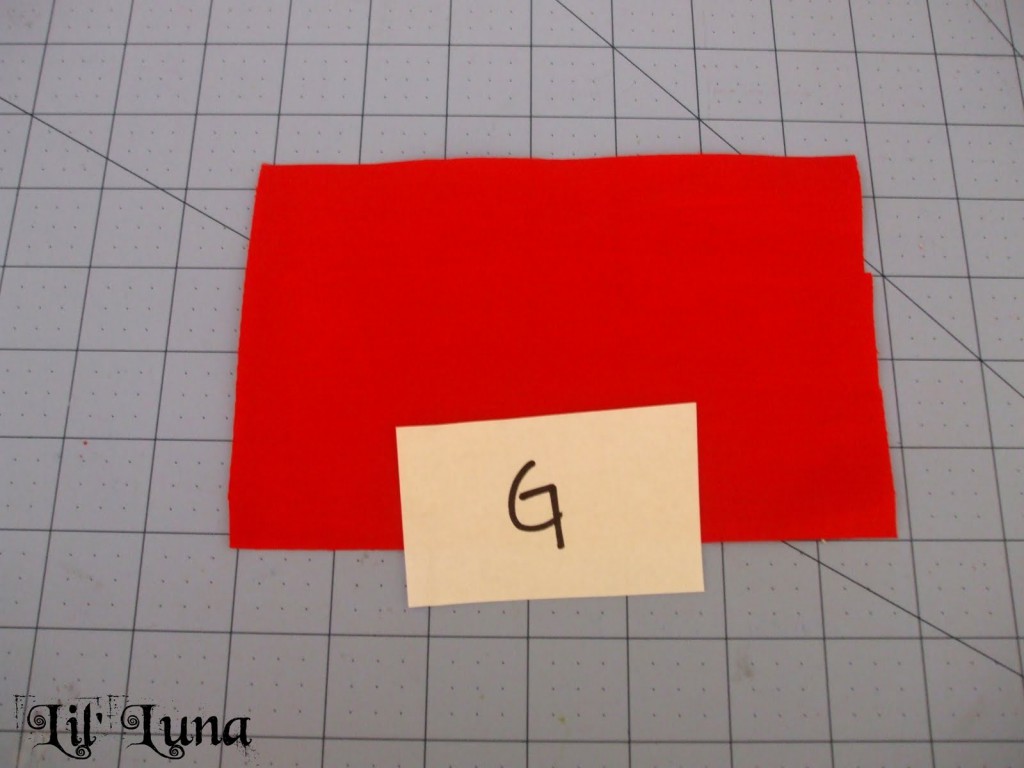 Cut ONE 6 ½ x 4 inch rectangle
This will be the pencil/crayon pocket on the inside.
2. HANDLES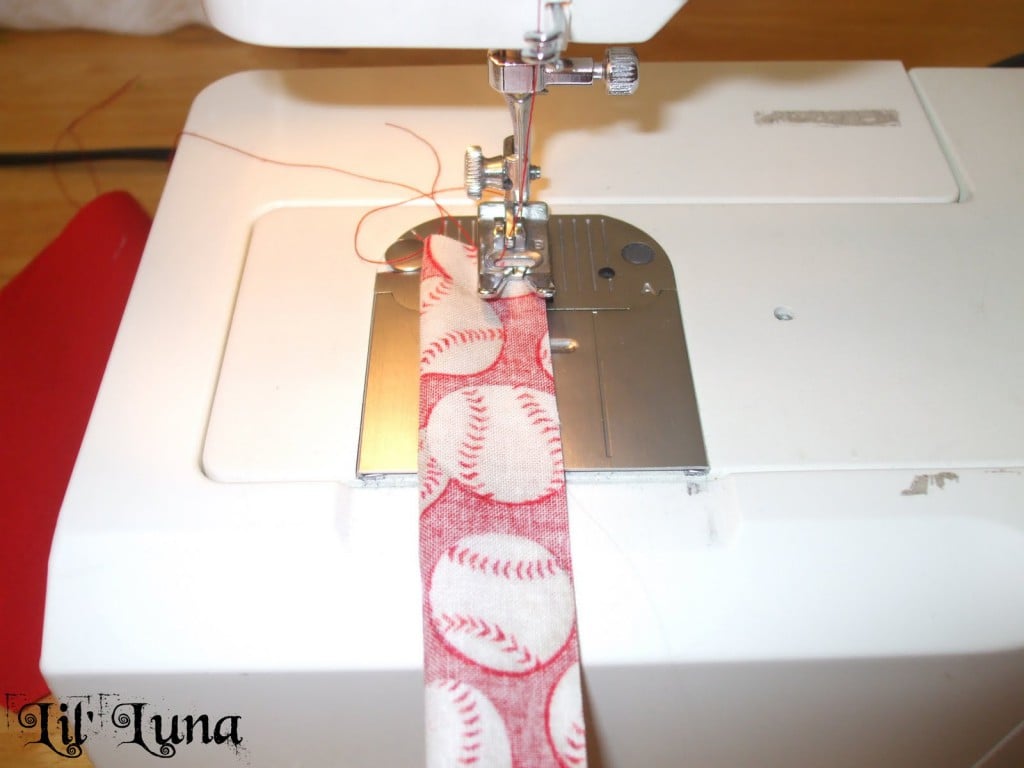 1. Take piece E fold in half length wise.
2. Sew one short side and down the long side.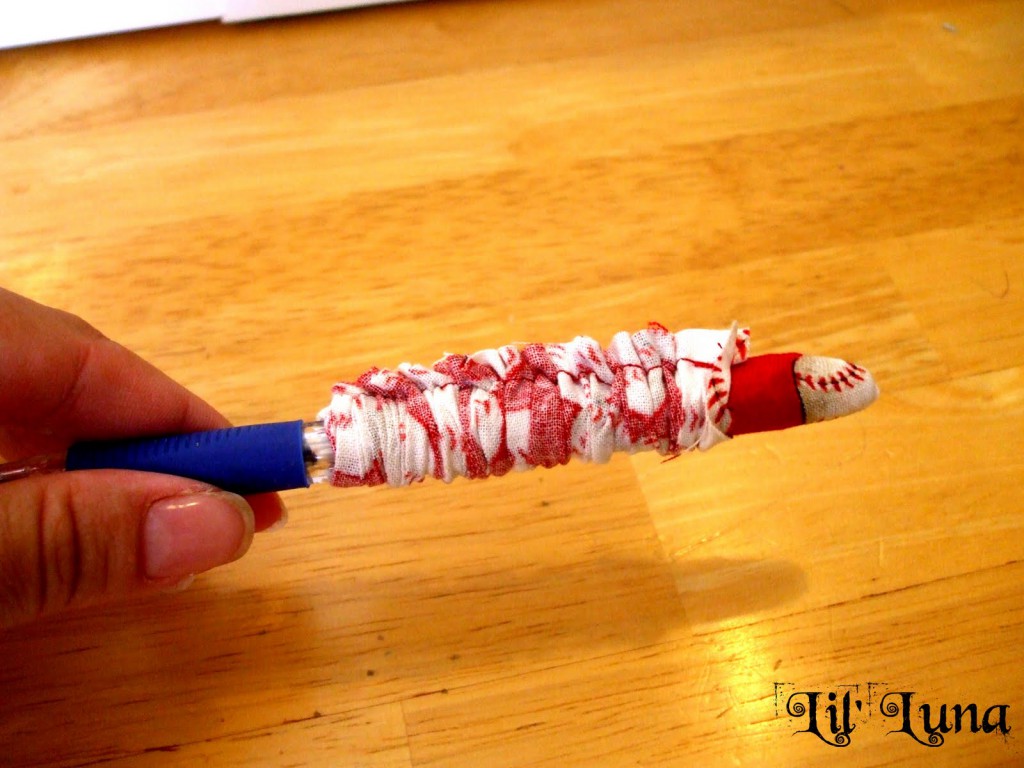 3. Turn Right side out.
4. Repeat step 1-3 on the second piece E
3. STRAP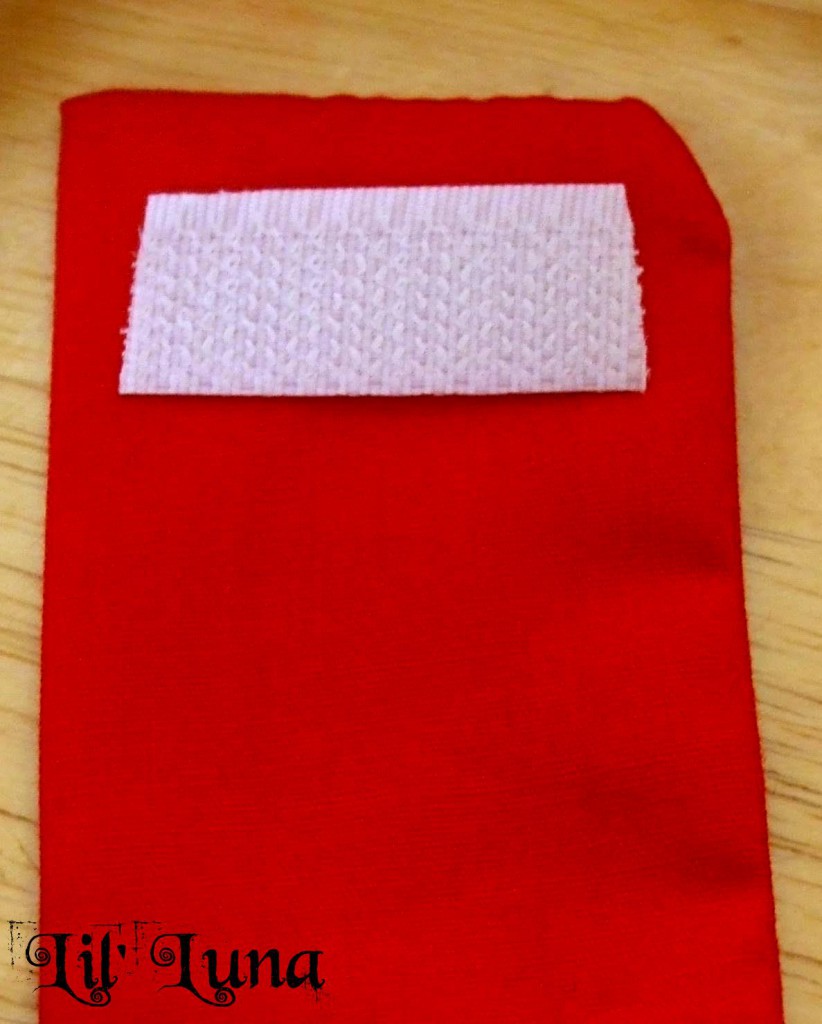 1. Take Piece F and fold in half to make a 2×4 piece. Sew one 2 inch side and down the 4 inch side.
2. Turn right side out. Press.
3. Sew one piece of Velcro to the top. (Near the edge that has been sewn)
4. PENCIL POCKET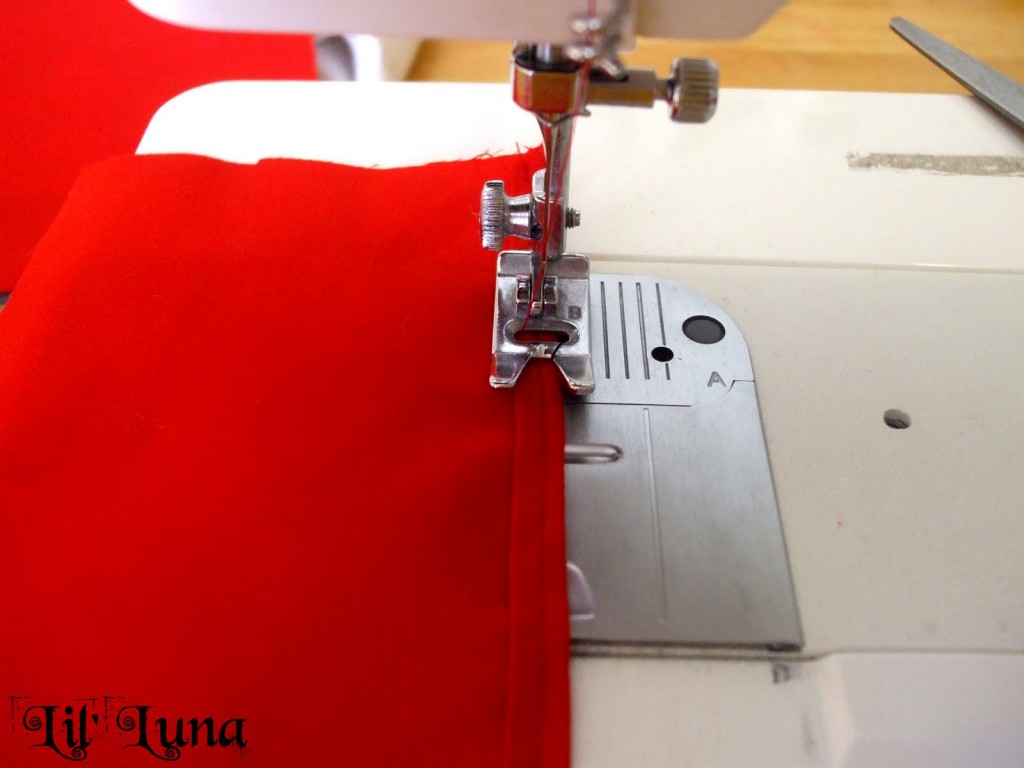 1. Take Piece G and hem one 7 inch side. This is now the
top of the pocket.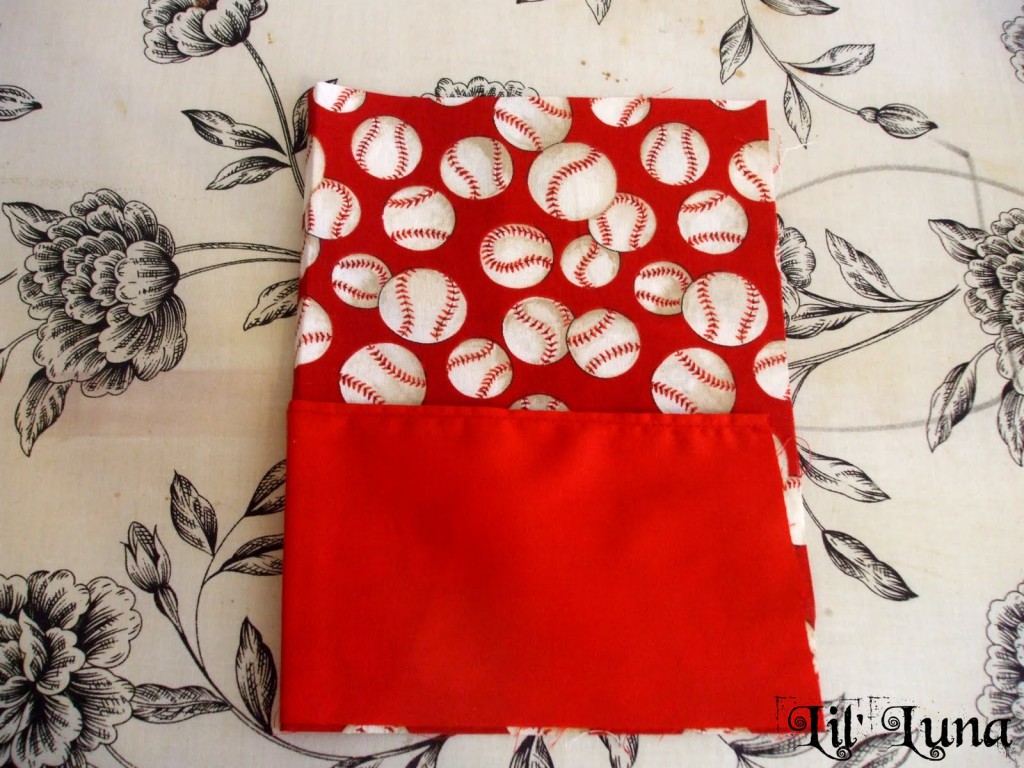 2. Take piece D and place the
pocket on the front bottom. Fold the
left side under ¼ inch; press. Fold ¼
inch again; press.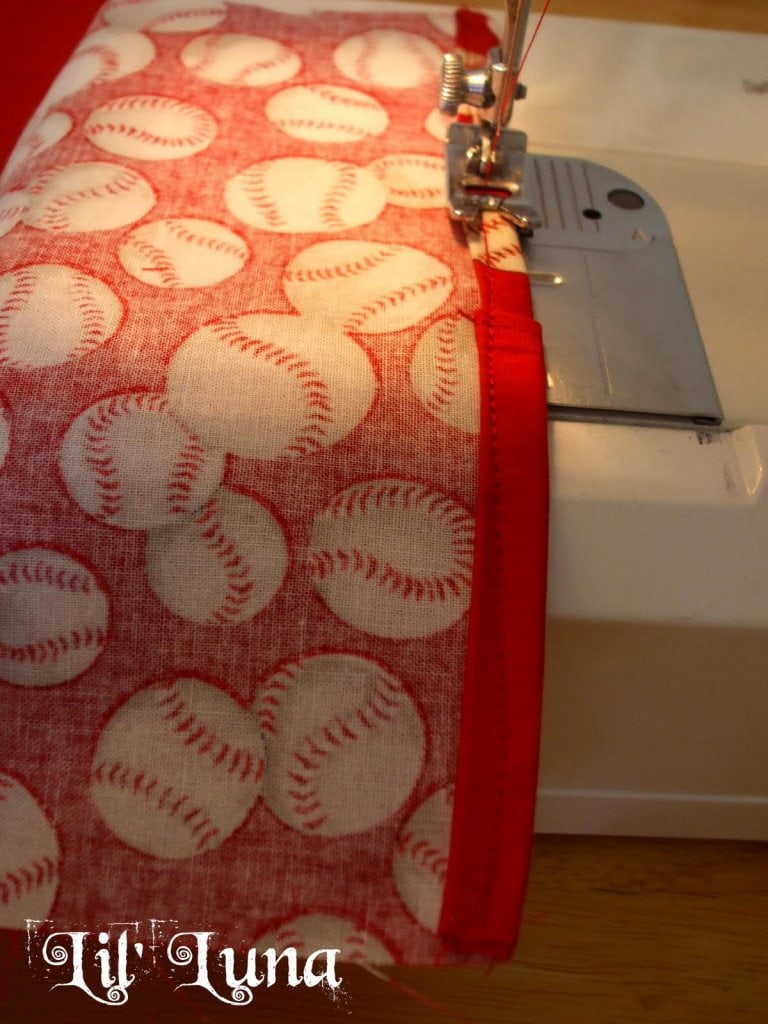 3. Now Sew down the fold.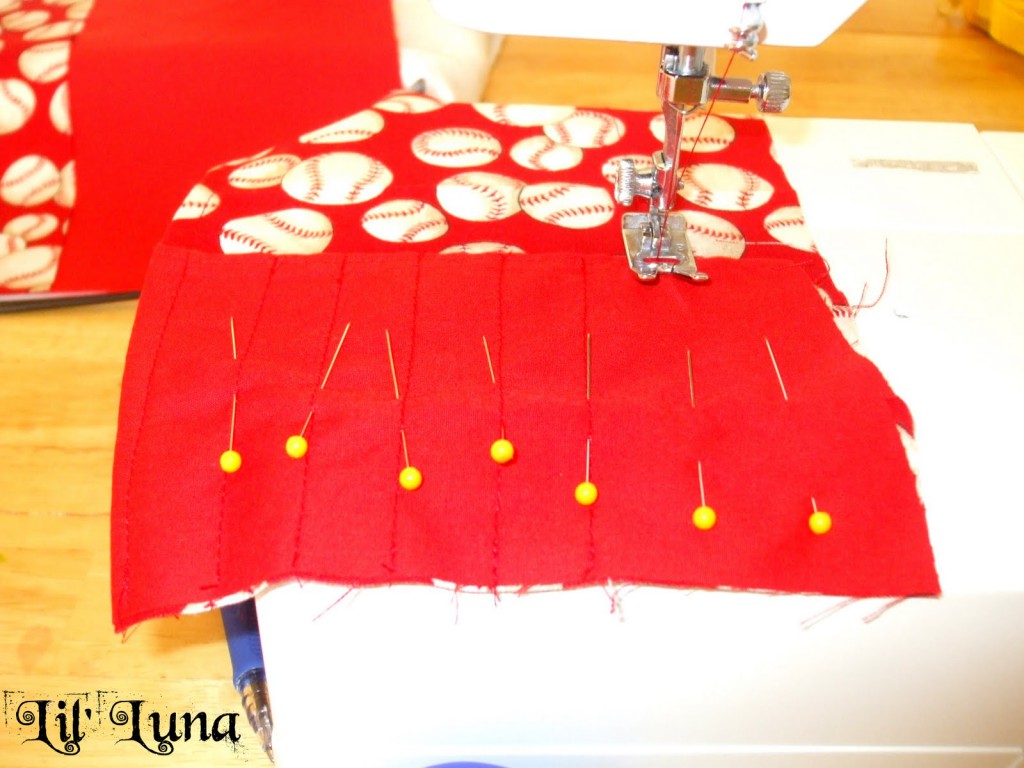 4. Sew parallel stitches across the pocket every ¾
inches.
5. INSIDE POCKETS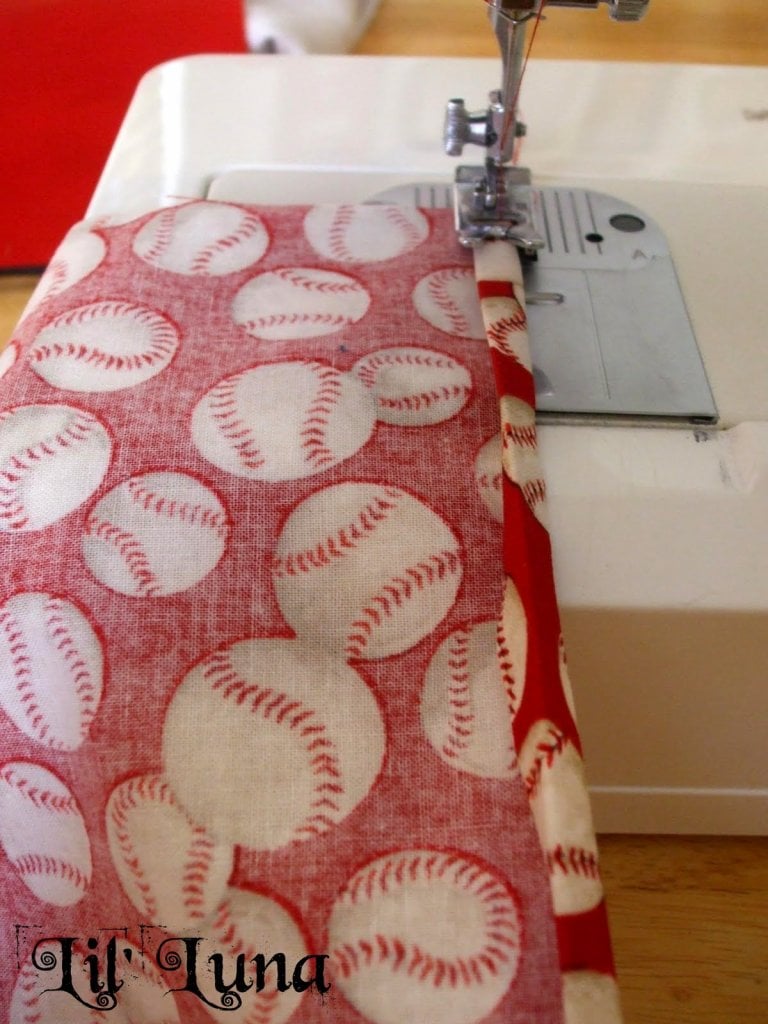 1. Take Piece C. Fold under ¼ inch; press. Fold ¼ inch again; press.
Sew down the fold.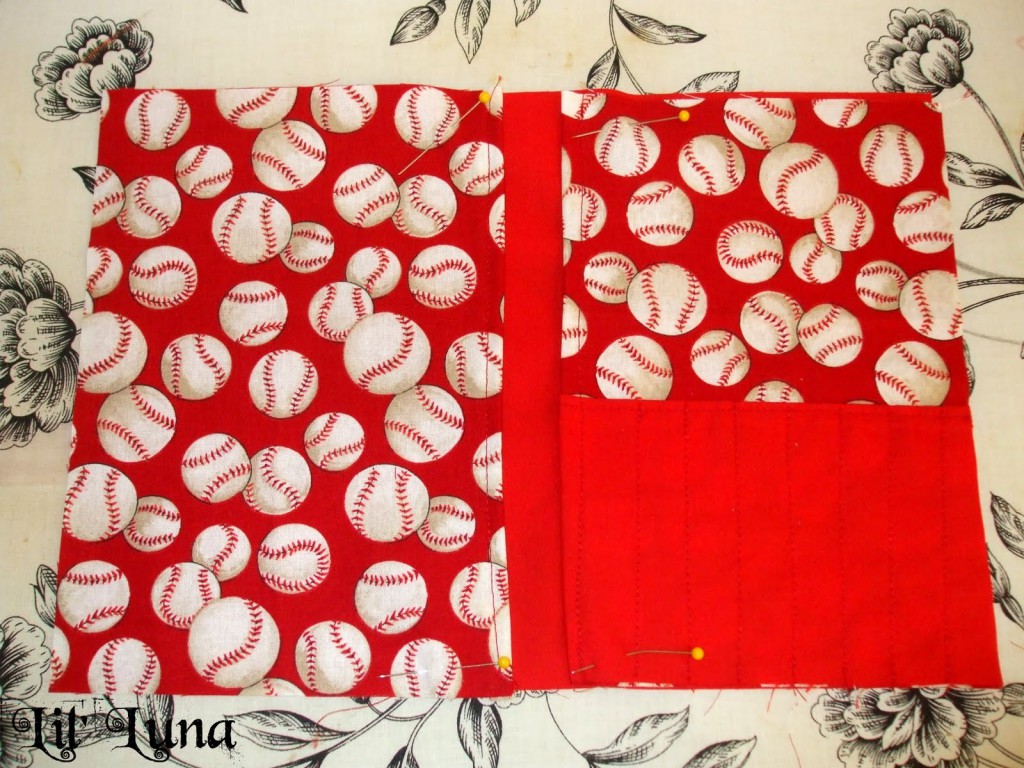 2. Take Piece B. Lay flat with right side facing up.
3. Pin Piece C on the left side and Piece D on the right
side.
6. EMBELLISHMENTS* SEE BOTTOM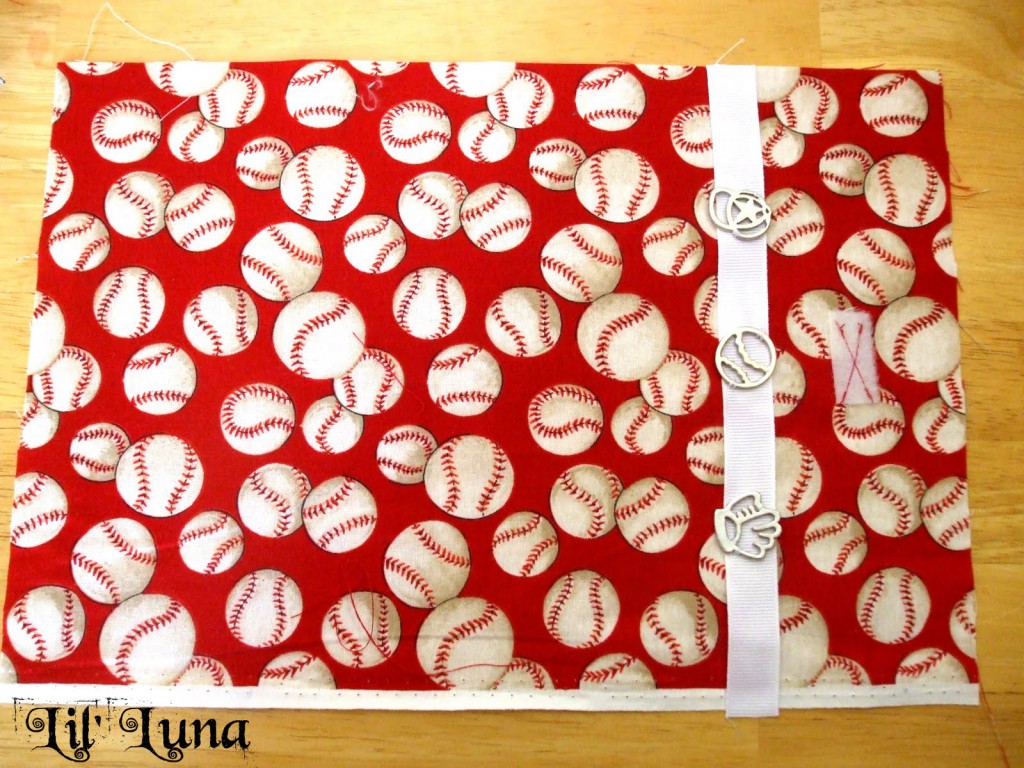 1. Sew one side of the Velcro to the right side middle of piece A. Leave 1.5 inches from the salvage.
2. Sew on any embellishments next to the Velcro.
7. PIECE IT ALL TOGETHER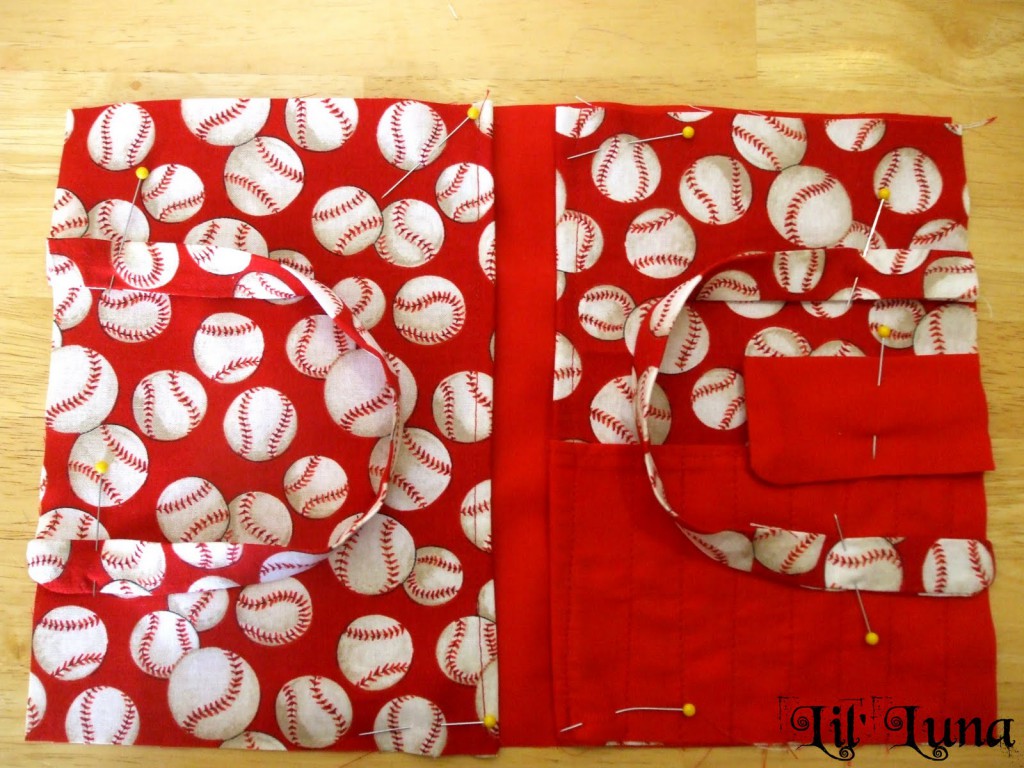 1. Pin Handles and Flap to the "pockets piece".
2. Make sure Velcro is facing down.
3. Also make sure that the handles are in line with each other.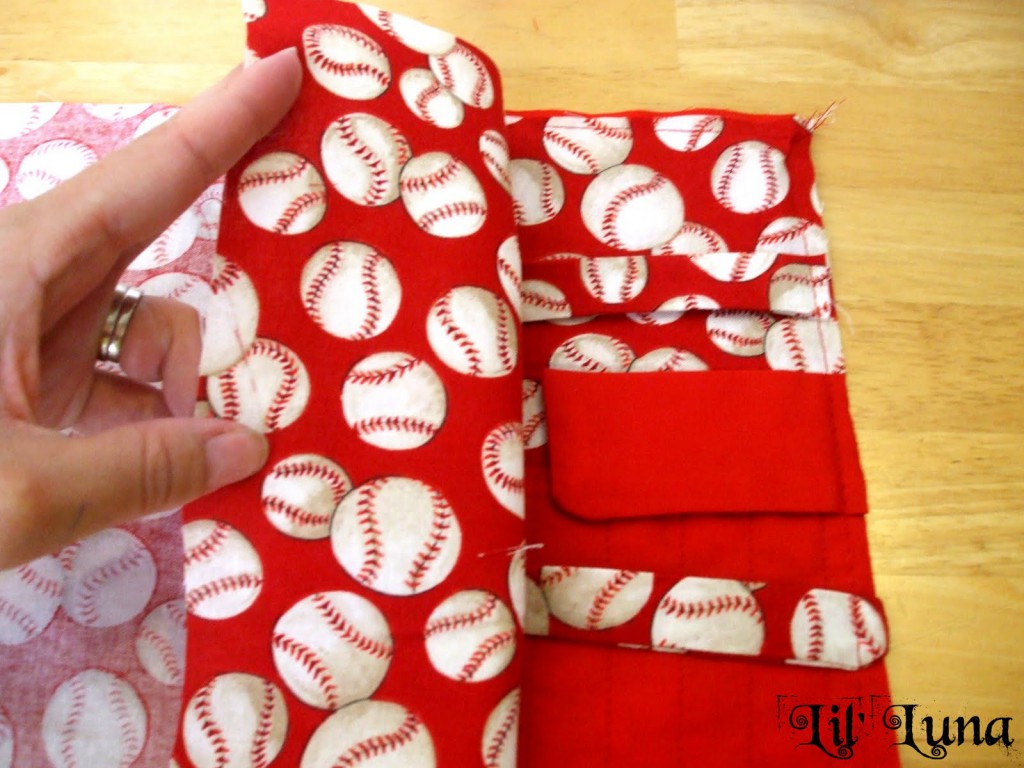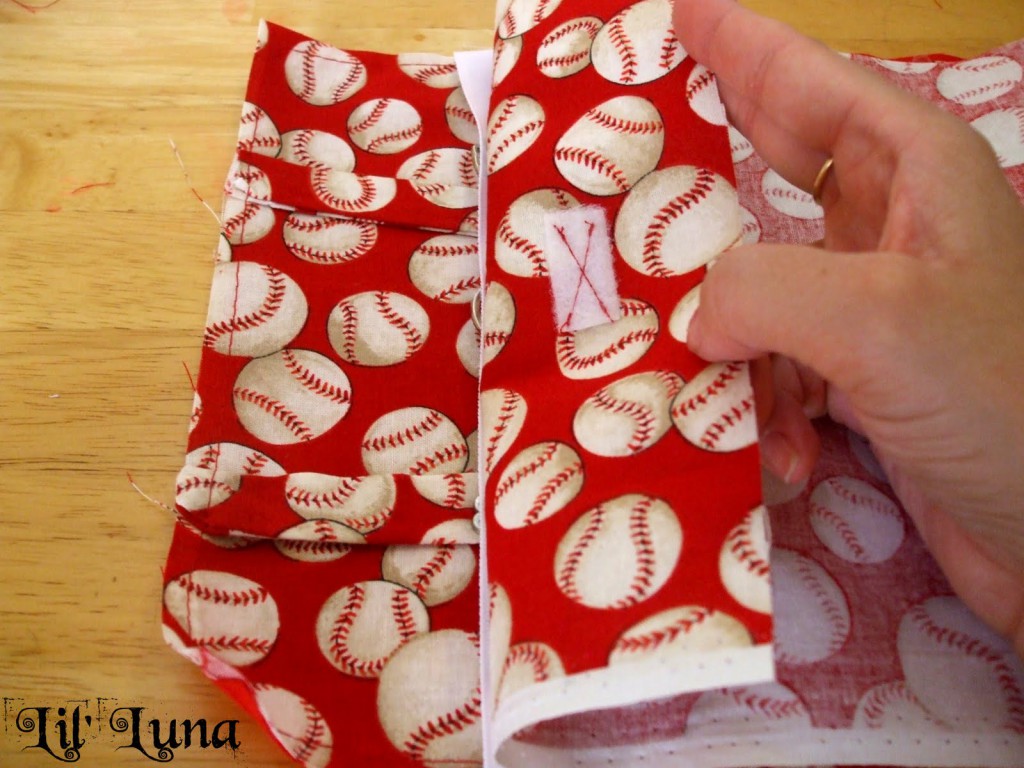 4. Baste around the whole perimeter. Remove pins.
4. Take piece A and place it
facing down on the "Pockets Piece"
5. Make sure that the Velcro on
piece A is on the opposite side of
the strap (piece F)
8. SEW & FLIP

1. Sew around the perimeter.

2. Leave a 2.5 inch opening on the left side in the middle. Flip right side out. And sew the opening closed.
9. DONE!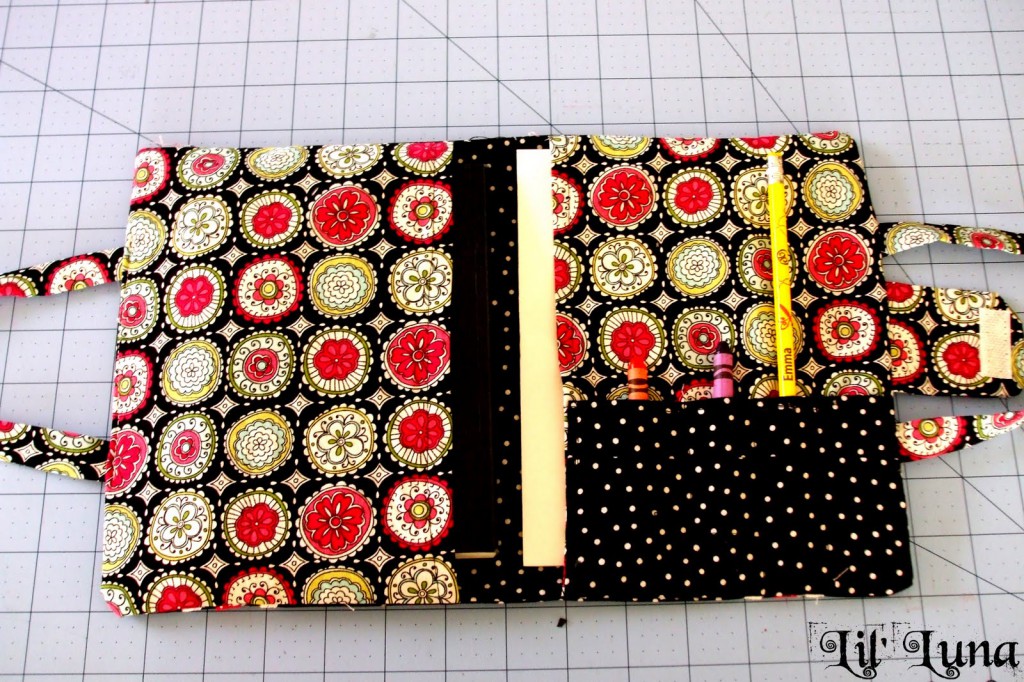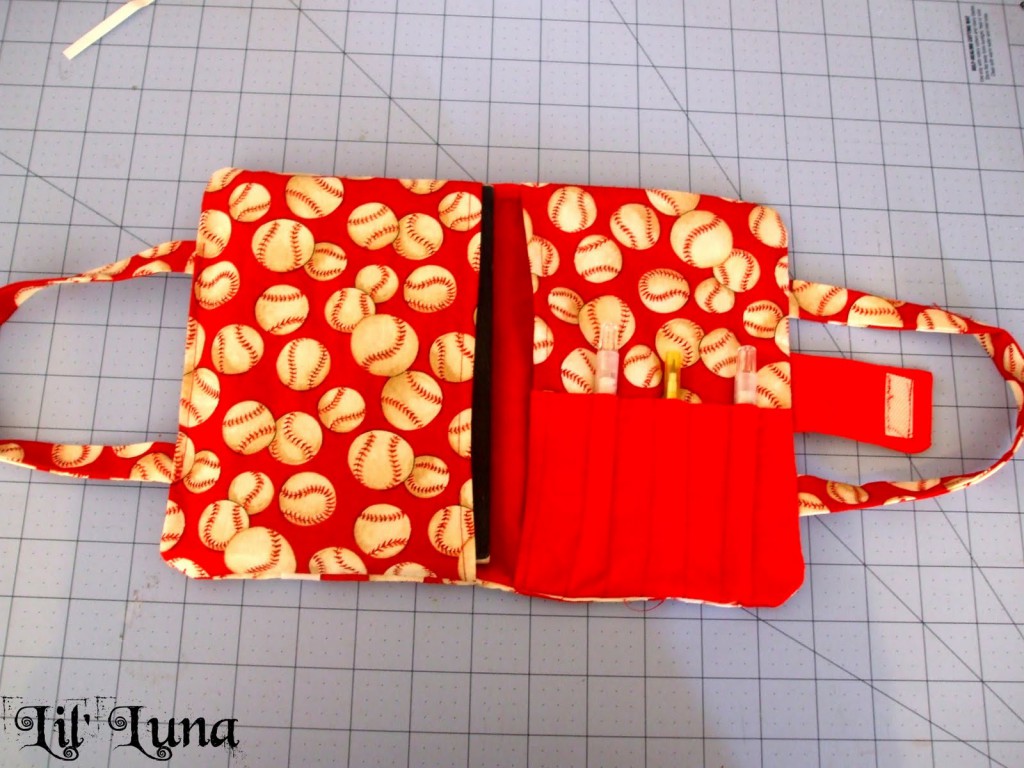 Happy Sewing,
Shabby Star
———————————
Thank you SOOO much, Kristi for this awesome tutorial!
For more great church projects be sure to check out: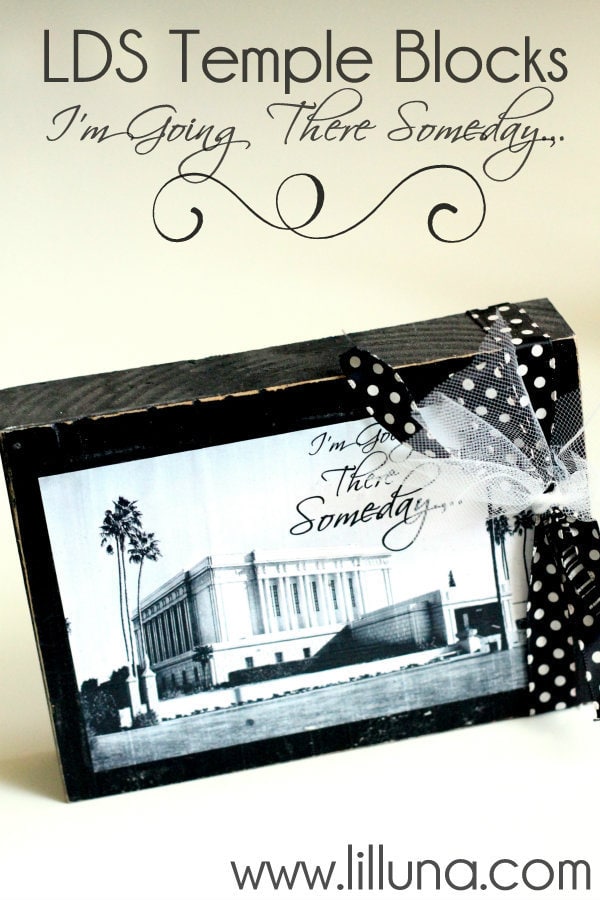 I'm Going There Someday Temple Blocks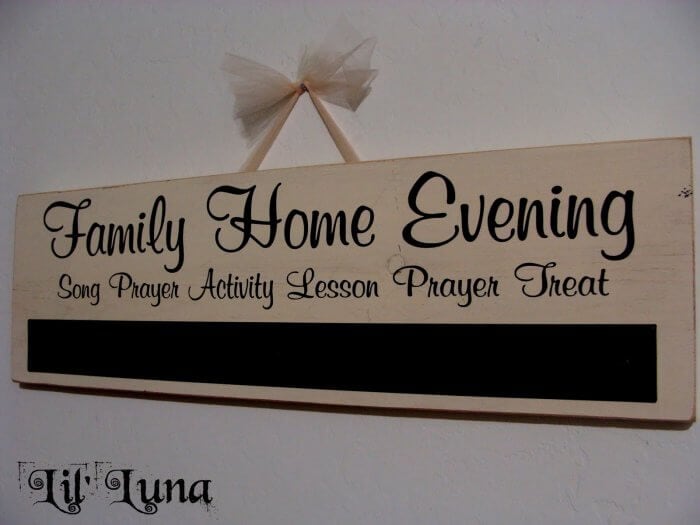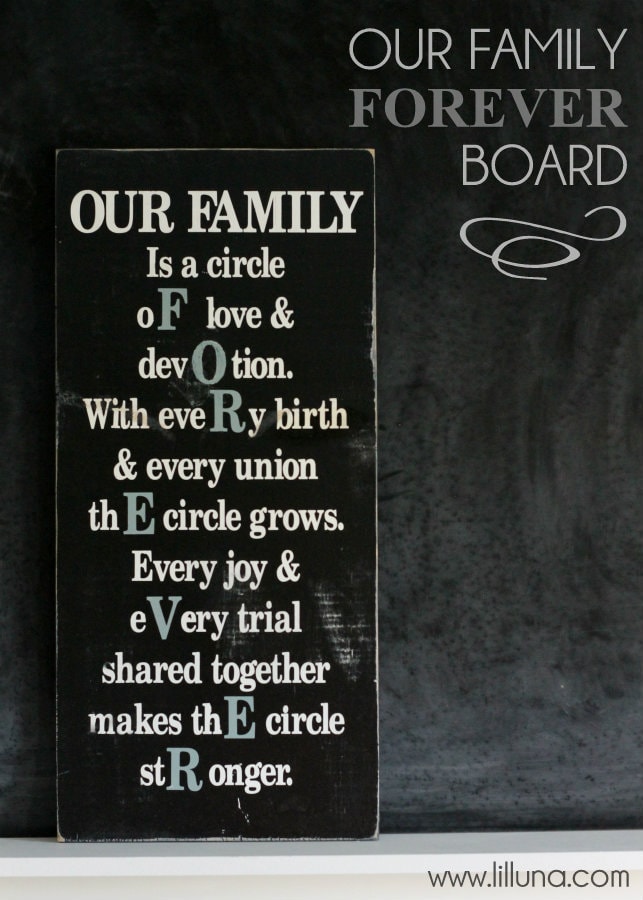 For all crafts and tutorials on this site go HERE.
For all Gift Ideas go HERE.
And get weekly emails with monthly freebies by signing up for the Lil' Luna newsletter. 🙂
For even more great ideas follow me on Facebook – Pinterest – Instagram – Twitter – Periscope – Snapchat & YouTube.
ENJOY!