Do your kids love to read and play games?
Well, my kids are obsessed!! We are usually reading and playing games on a daily basis and it's something that bring me and the kids much joy. In fact, instead of more toys, we usually like to buy the kids games and books since they are so rewarding. Although we love these things, books and games can be kind of messy… especially if you have lots like we do. With that in mind, I set out to do a little bit of decorating and organizing for some of the bookshelves in our home. Even though books and games can get messy there are things you can do to keep things organized and looking nice in your home.
Today, I will be focusing on organizing the Kids' bookshelf, but the tips shared today will help with decorating ANY bookshelf in your home. I also wanted to share with you how I made a few things to add to the shelves to make them even more personalized and clutter-free. 😉
MY OTHER RECIPES
To begin, I headed to Michael's and picked up some Denim items from their new Make Market line. I bought a frame, basket and denim letters.
I knew the basket would be great for holding some of my kids' favorite books (the ones we read on a regular basis – usually Dr. Seuss and David Shannon books). I hot glued the letters to the basket to have it spell READ. Here's how it turned out:
I also made a cute printable one of my all-time favorite Dr. Seuss Quotes to go in the frame.
 "The more you read the more things you know. The more that you learn the more places you'll go." – Dr. Seuss
 To DOWNLOAD the print, just go HERE. Print, cut out and stick in your frame. 😉
From there, I added some of my kids' favorite games along with another frame, a few decor pieces and some photo blocks. Here is how it all turned out:
It looks simple, organized and clutter-free which are all things I do when styling a bookshelf.
Here are some of the other things I do to ensure an organized and pretty bookshelf.
BOOKSHELF STYLING TIPS:
Keep things organized, not cluttered
Include a great mix of books, frames, pictures and decorative objects.
Add a variety of colors that match the decor and theme of your rooms.
Place objects in varying placements – lay a group of books horizontal and place a group vertical. Change it up!
Add personal touches – frames of favorite quotes and pictures are great ways of doing this.
Like I said above, this may be a bookshelf for the kids' stuff, but these tips work great for ANY bookshelf!
I LOVED using the new products from Michael's Maker's Market for the bookshelf. They have so many great products in this line and I promise you'll want to check them out next time you head to Michael's.
For more information about the Denim and Maker's Market from Michael's:
Michaels

has named denim the craft trend of 2015! Denim has always been a wardrobe staple and now it's emerging in crafts and home décor.
If you're looking for some spring project inspiration, take a look at

Michaels

' new Make Market line for DIY project and home décor ideas – all made with simple, on-trend surfaces and textures like chalk, denim, galvanized, burlap and cork.

Michaels

Makers readers are getting the inside scoop on an upcoming craft contest that will send one lucky participant on the trip of a lifetime to Paris. Check back on my blog

March 2

to get all the details on how to enter.
For even more great projects using Denim and the Maker's Market products, check out:
And for more organization ideas here on the site check out: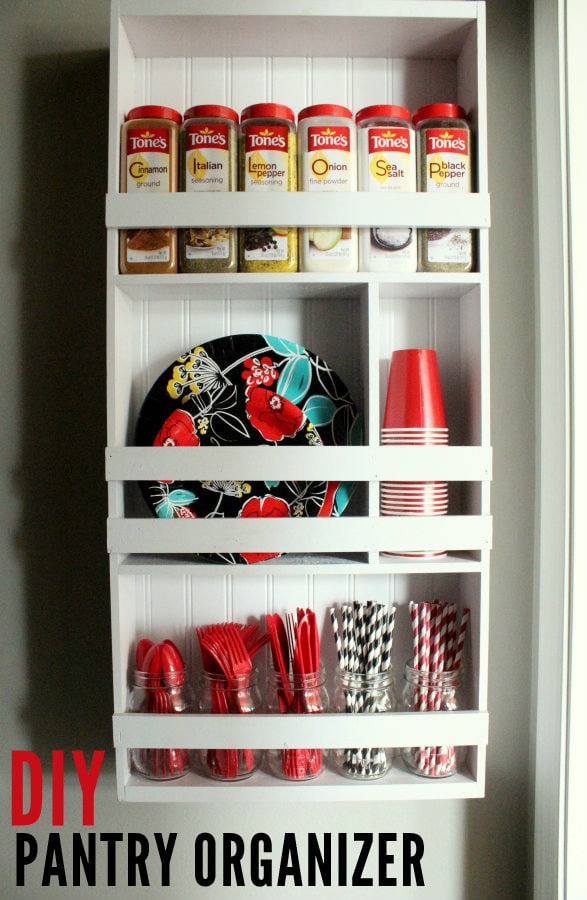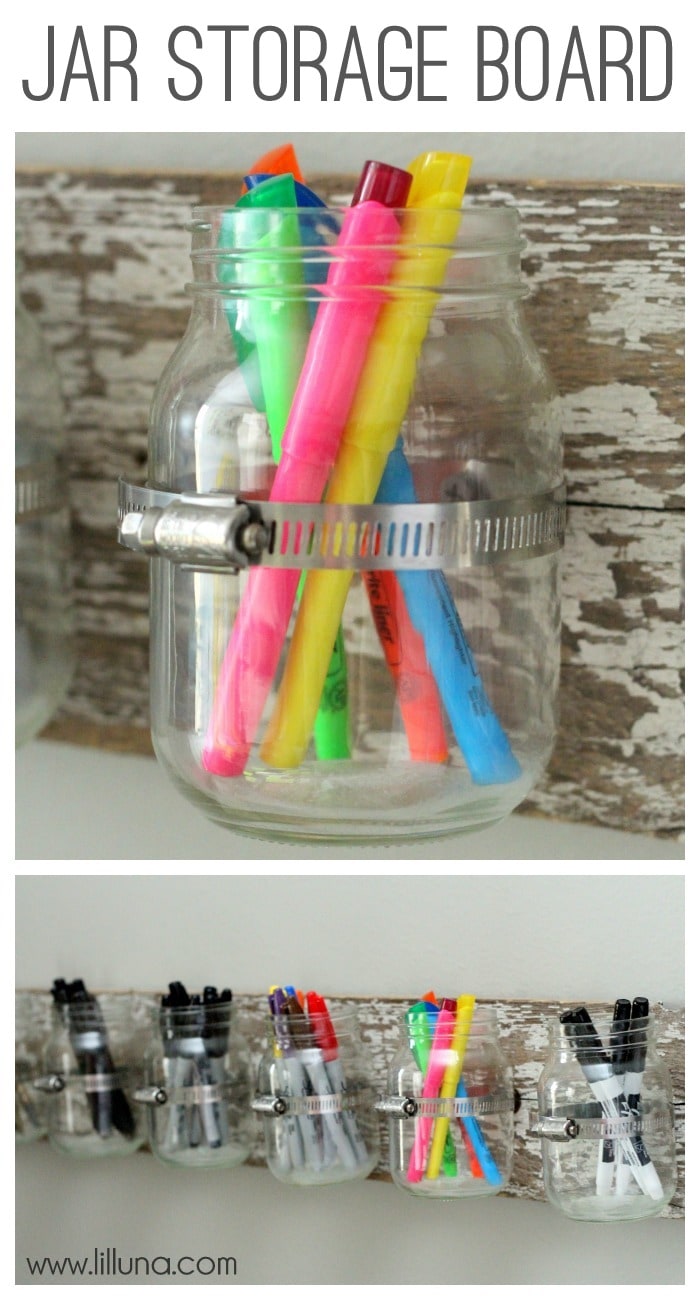 For all Organization Ideas on the site go HERE.
For all TIPS go HERE.
And get weekly emails with monthly freebies by signing up for the Lil' Luna newsletter. 🙂
For even more great ideas follow me on Facebook – Pinterest – Instagram – Twitter – Periscope – Snapchat.
Don't miss a thing – Sign up for the Lil' Luna Newsletter today!
ENJOY!