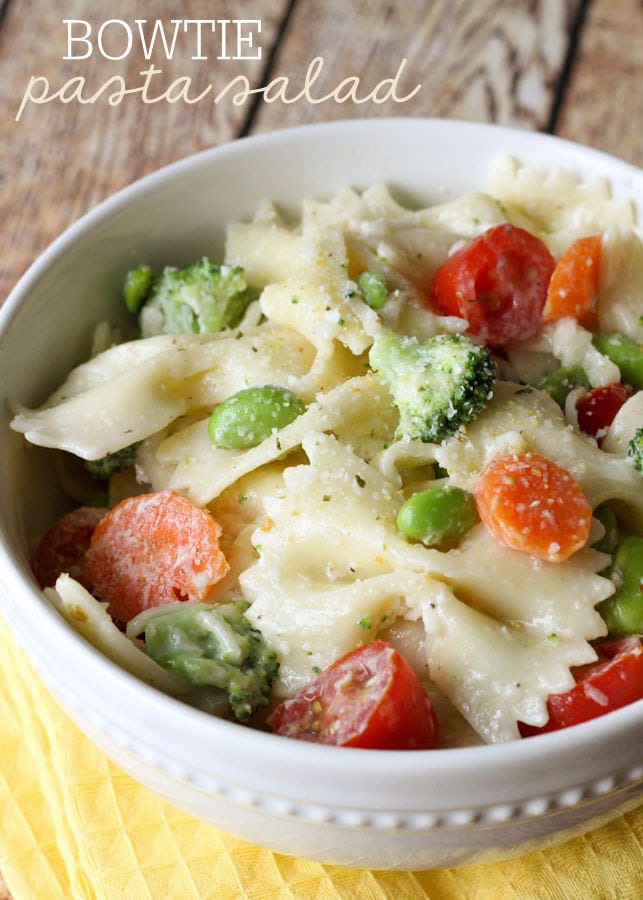 We love a good salad and side dish at our home and are always looking for new recipes. I decided to search Pinterest for one that had tomatoes and carrots and found one I think you will love!
It's Jamie Deen's Bowtie Pasta Salad. We tried it out, and it's definitely a keeper!! This recipe makes a decent amount too which is perfect for parties or get togethers. 🙂
We made a few modifications to this one, but kept things the same for the most part.
Here is the recipe with our modifications if you'd like to make it yourself…

Bowtie Pasta Salad
Ingredients
- 1 pound bowtie pasta
- kosher salt
- 1 cup frozen edamame (out of the pods)
- 2 carrots, sliced into ½ inch chunks
- one 12-ounce broccoli crown, cut into bite-size florets
- 1 cup shredded part-skim mozzarella
- 1 cup grape tomatoes, halved
- 4-5 TB olive oil
- 3-4 TB red wine vinegar
- ½ cup mayonnaise
- 1 tsp. sugar
- 1 large clove garlic, minced
- fresh ground black pepper
Instructions
Prepare pasta as directed but set time for 3 minutes less than it says on the box or bag.
When timer goes off add edamame and carrots. Cook for 2 minutes longer.
Add broccoli and cook for 1 more minute.
Drain pasta and veggies. Rinse well under cold water.
Add this mixture to a bowl and add cheese and cherry tomatoes.
In a separate bowl, whisk together the oil and vinegar. Add mayonnaise, sugar, garlic as well as some salt and sugar.
Add dressing to the salad and mix well. Serve immediately or chill for 2 hours before serving.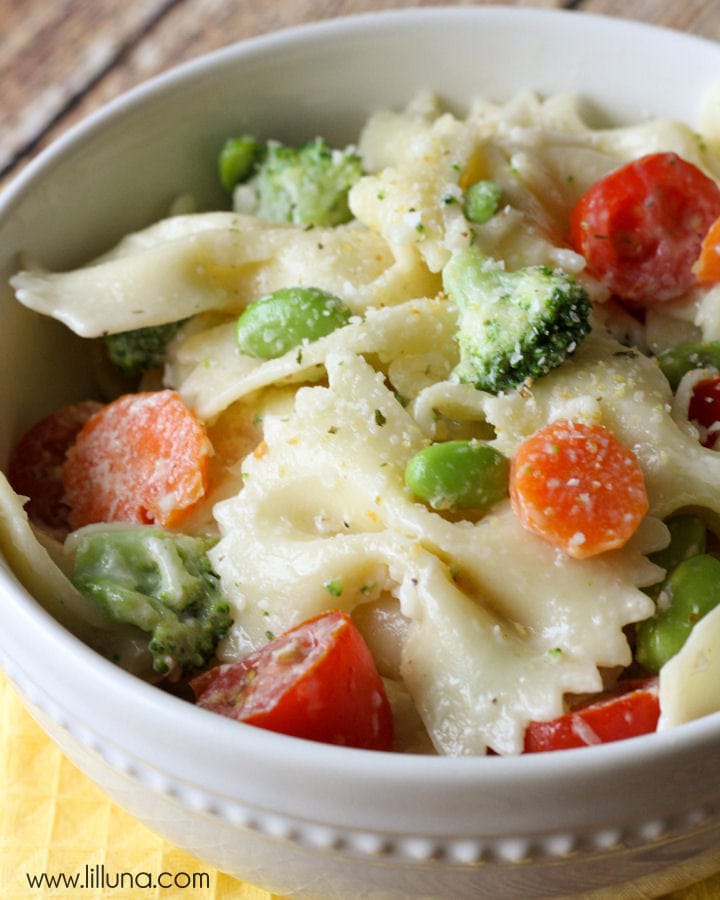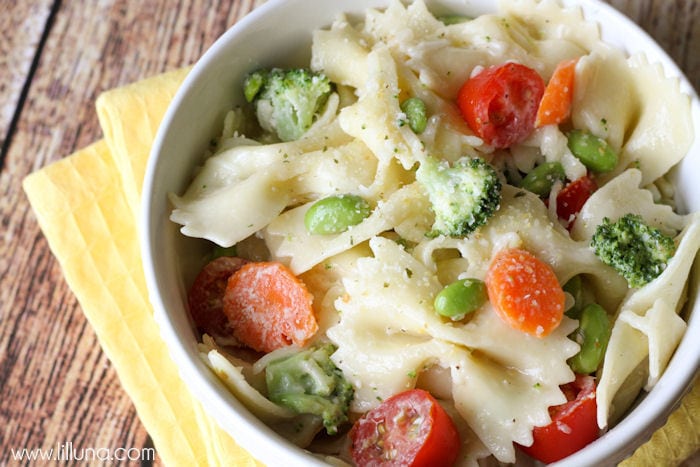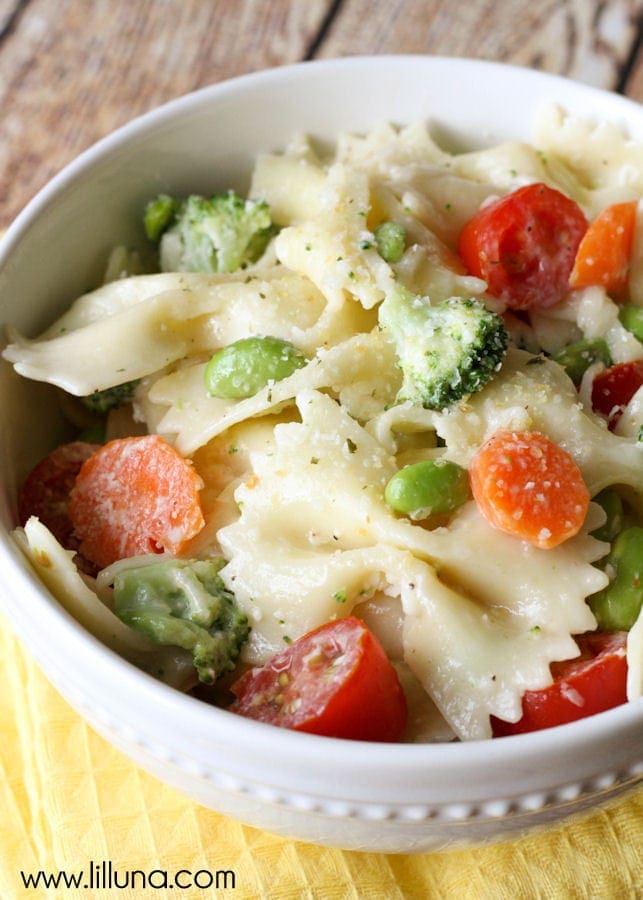 We've decided that this one will go into the rotation because it was easy AND delicious!!
For more great Pasta Salads, be sure to check out:
MY OTHER RECIPES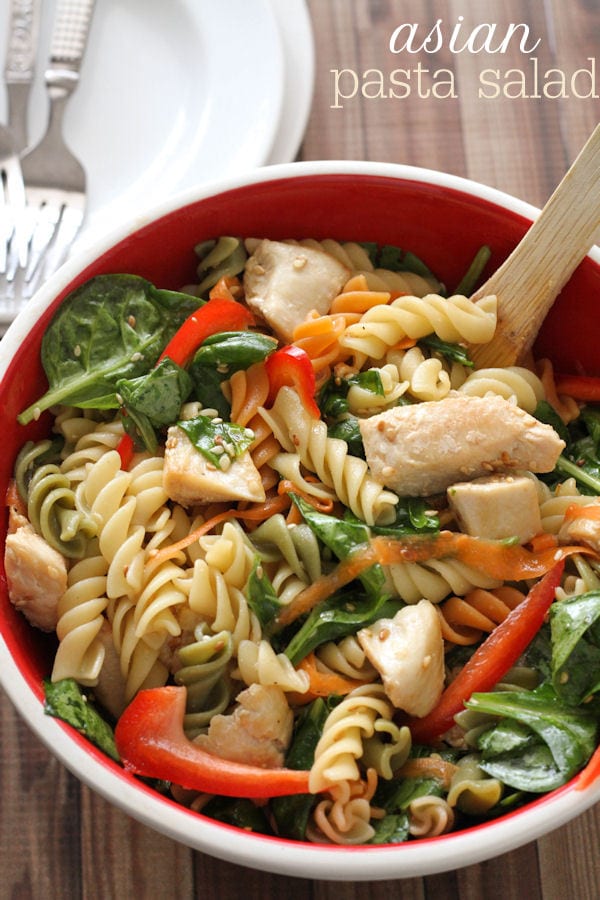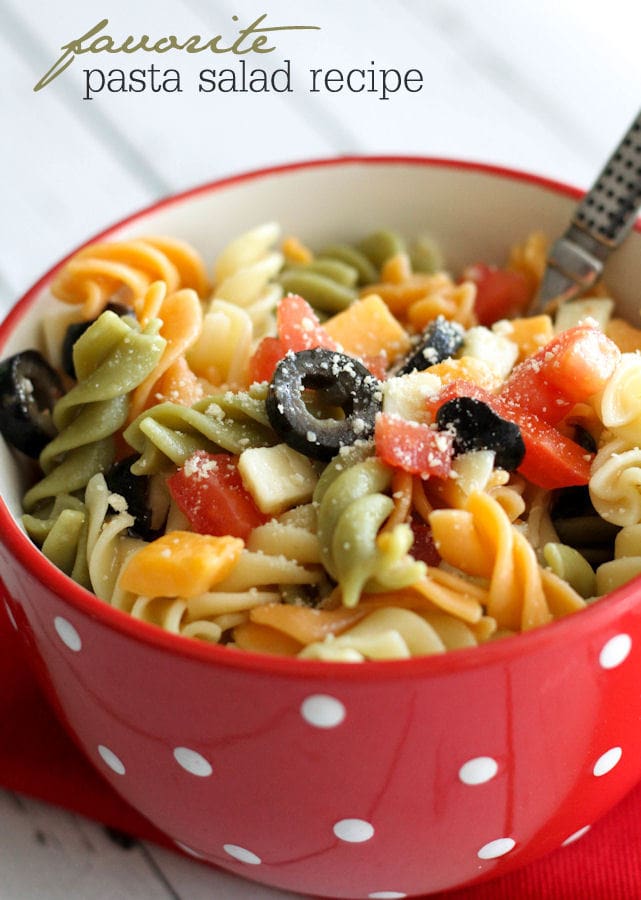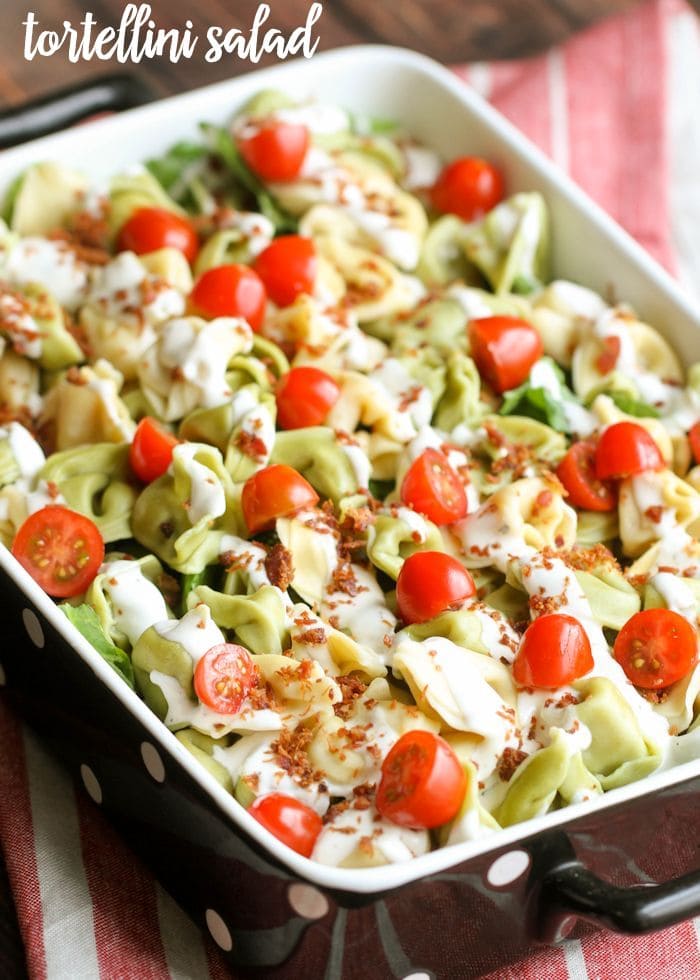 So, I want to know – which pasta salad recipes are YOUR favorites?!
For all Salads go HERE.
For all Lil' Luna recipes go HERE.
And get weekly emails with monthly freebies by signing up for the Lil' Luna newsletter. 🙂
For even more great ideas follow me on Facebook – Pinterest – Instagram – Twitter – Periscope – Snapchat & YouTube.
ENJOY!