Hey guys! Hope your day is well. We're gearing up for some cooler weather over here which means yummy warm recipes for our Tried and True series. We'll kick it off today with a new soup recipe. We've done a lot of soups here on Lil' Luna. Some of my favorites include this Cheesy Potato and this Pork and Edamame Soup. So good! Well, I have a new one to add to my go to list, and if you're a fan of buffalo sauce, then you'll want to add this to your list too! Today's Tried and True recipe, and my new personal favorite, is this Buffalo Chicken Soup.
This soup has simple ingredients, but with a strong delicious flavor! You can increase the spice by adding more wing sauce, or decrease it by adding less. I personally love my food spicy and could have handled a little more, but even the 1/4 cup is TASTY! It literally tastes like buffalo wings in soup form!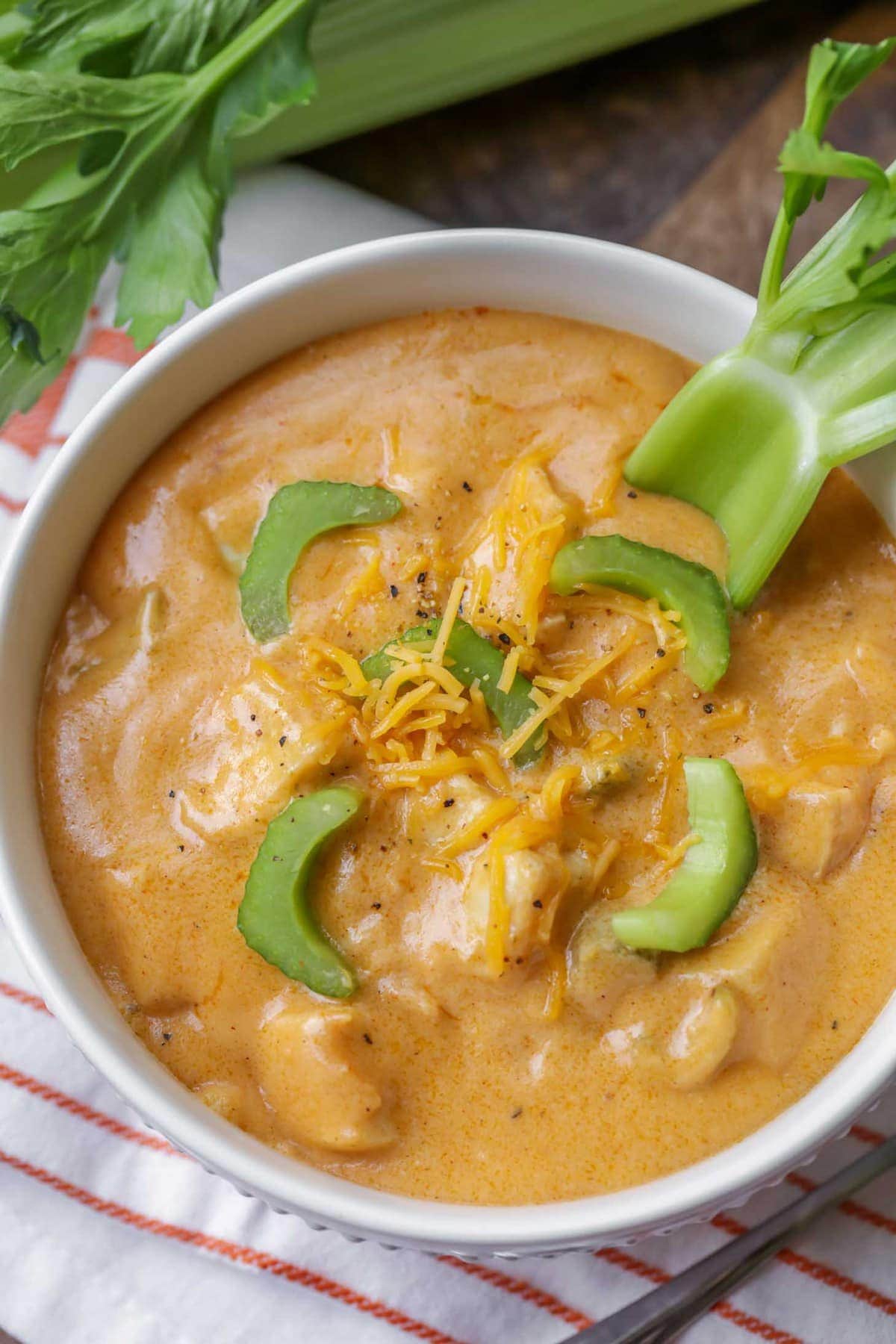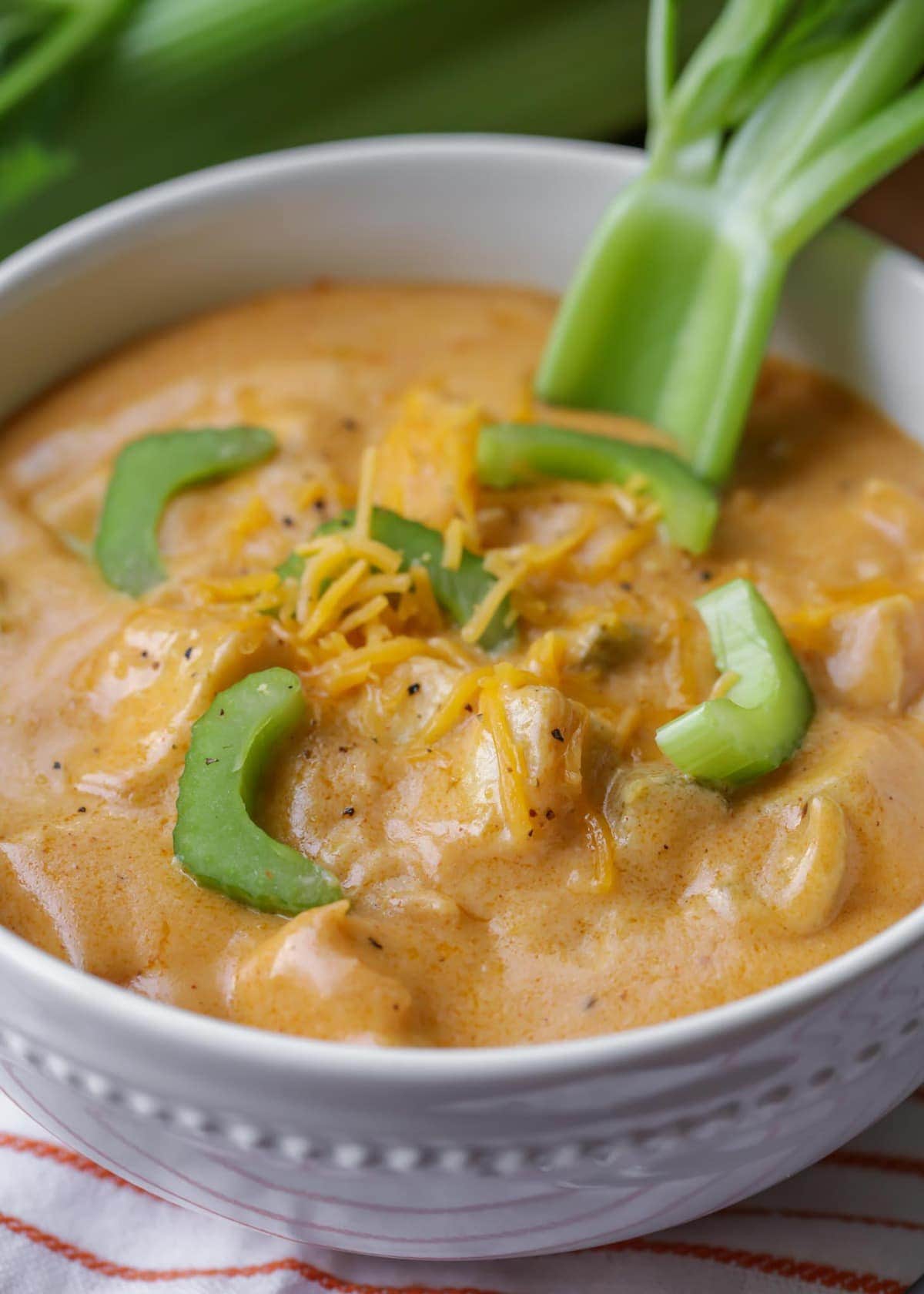 MY OTHER RECIPES
For those who love bleu cheese, I'd add some on top for even more flavor but we were out when we shot this and didn't include it. 😉
If you love the flavors of buffalo wings, you'll definitely love this soup!
Buffalo Chicken Soup:
Buffalo Chicken Soup
All the flavors of your favorite appetizer in this delicious Buffalo Chicken Soup. It's so hearty and tastes just like buffalo wings!
Ingredients
¼ cup butter
1-2 stalks celery, diced
1 tsp onion powder
¼ cup all-purpose flour
1 cup half and half
3 cups water
1 cube chicken bouillon
2 cups cubed cooked chicken
¼ cup buffalo wing sauce, or more to taste
1½ cups shredded Cheddar cheese
Garlic salt (to taste)
Pepper
Bleu cheese (for garnish)
Instructions
Melt butter in a large pot over medium-high heat; cook the celery in the melted butter for 5 minutes, until tender.
Add the flour and cook 2 minutes until absorbed.
Slowly stir in the half-and-half and water. Dissolve your bouillon cube in the liquid.
Stir in the chicken, buffalo wing sauce, and Cheddar cheese. Season with salt and pepper. Reduce to medium-low heat. Allow the soup to simmer until the cheese has melted completely, about 10 minutes, stirring occasionally.
Adapted from allrecipes.com