I was so happy that my mom came out here to visit a few weeks ago. We had so much fun shopping and eating (we cooked and baked tons and also went out to some of our favorite spots in Houston). I may have gained 5 pounds(no joke!) while she was here but it was worth it. We had a blast together, and I already cannot wait for her to come back to visit.
When she came she brought gifts for everyone. Cute, right? The kiddos were especially excited and although I was not expecting anything at all I loved what my mom had brought me. She had made a UBER-CUTE Burlap Candy Corn Banner. It was inspired by one she had seen on Pinterest from this etsy shop. She had all the supplies on hand and whipped it up in no time to add to my Halloween decor.
Look at how cute it is with some of my Halloween decorations.
What do you think? I told ya it was cute! My mom was especially excited that it cost her nothing (those are always the best crafts, right?!)
Here is what you'll need if you would like to make one too…
SUPPLIES:
– Burlap
– White Paint
– Yellow Paint
– Orange Paint
– Black Paint
– Q-Tips
– Jute/Ribbon
– Sewing machine
DIRECTIONS:
1. Begin by cutting triangles from your Burlap. My mom cut hers to be about 10 inches long x 7.5 inches wide at the top. I made a pattern for you above. Just click on it and then right-click and save. Then you can open it up in a program like Word and re-size it to what you'd like it be. Print, cut out and trace it on to your burlap.
2. Cut out your burlap and paint the top yellow, the middle orange and the bottom white. Let dry completely. Using a Q-Tip, add dots to your pieces. Let dry completely.
3. From there you will sew some jute or ribbon to the back of your burlap. My mom did a zig-zag stitch all across, making sure the thread on top was yellow so it matched the top, yellow part of the candy corn.

The result? A super cute and inexpensive banner that would be perfect for a gift idea or to display in your home!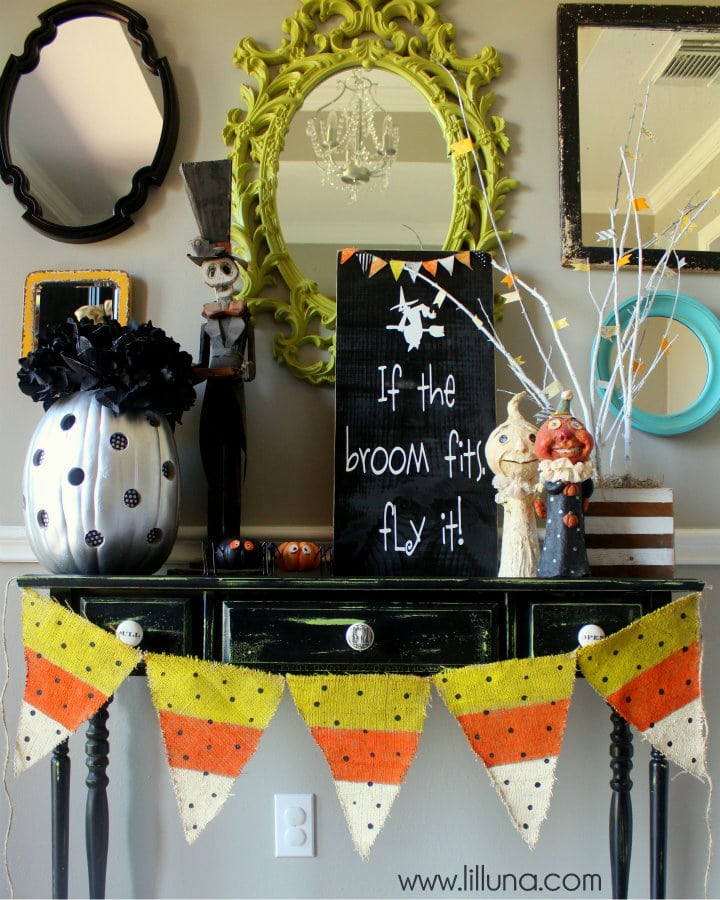 Thank you mom for this adorable Halloween banner – I LOVE it!!
Can't wait to show you the rest of my Halloween decor, so stay tuned for that. 🙂
For more great Halloween decor ideas be sure to check out: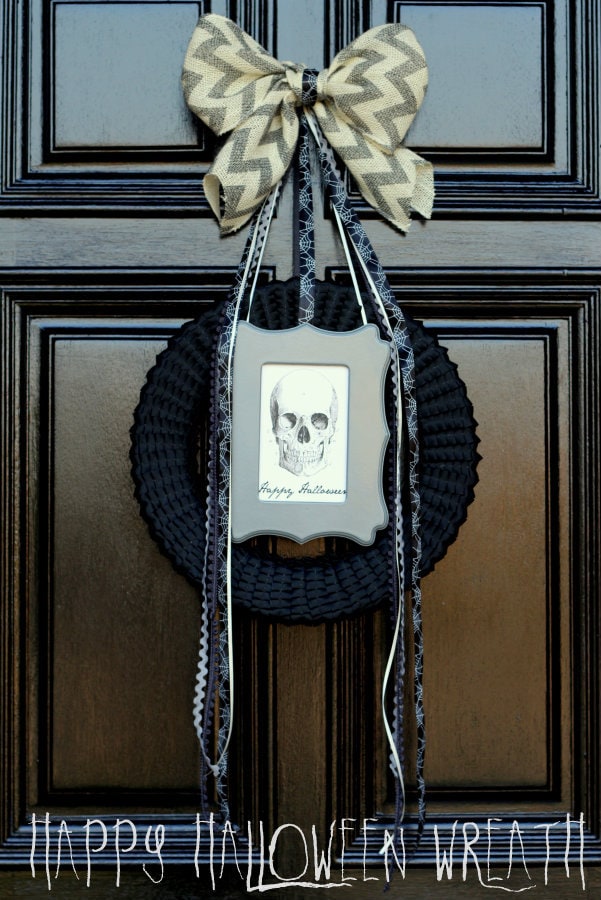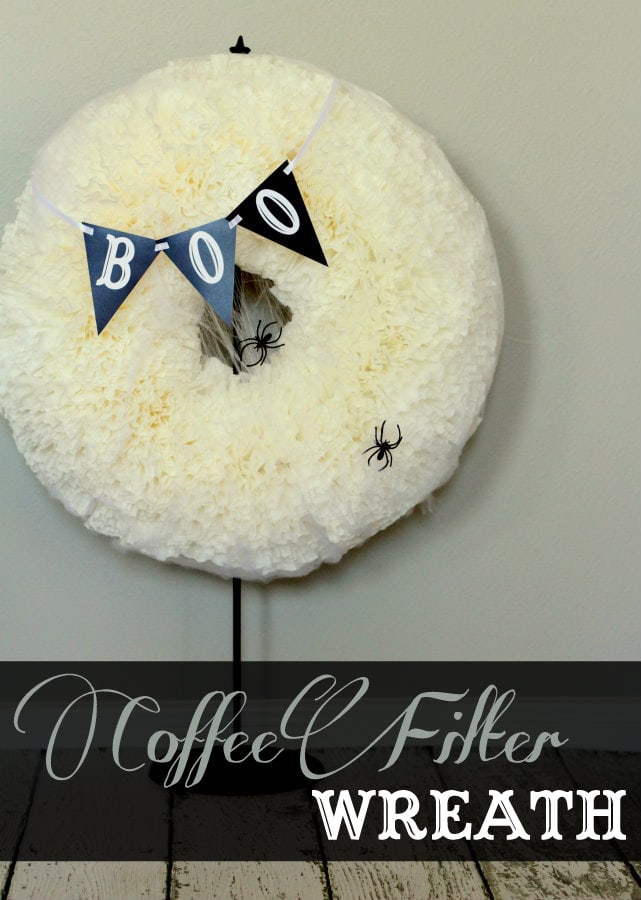 Halloween Coffee Filter Wreath
For all Halloween creations go HERE.
For all crafts & tutorials go HERE.
And get weekly emails with monthly freebies by signing up for the Lil' Luna newsletter. 🙂
For even more great ideas follow me on Facebook – Pinterest – Instagram – Twitter – Periscope.
ENJOY!