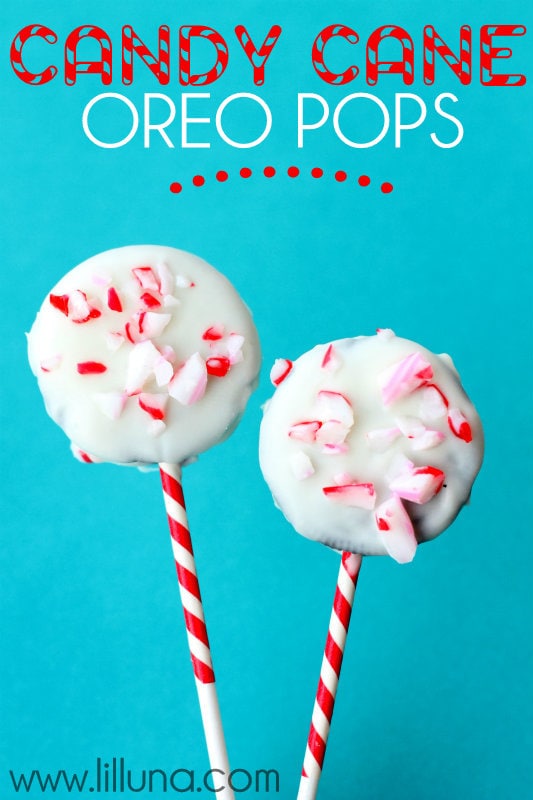 I'm on an Oreo Kick!
What can I say? These Candy Cane Oreos are amazing! I know a lot of you have had problems finding them, but I was able to get these yummy treats at Target… haven't seen them anywhere else. I would also suggest using the Holiday Oreos (cream is red) and add peppermint to them to get a similar taste.
Any who, back to the creation. After my daughter and I made the Snowman Truffle Pops, we were kind of on a roll and had some leftover Candy Cane Oreos from the Candy Cane Oreo Peppermint Bark we made last week and wanted to make some more "pops". We ended up making these Candy Cane Oreo Pops:
They only took minutes to make and were very easy. They were quickly eaten and never heard of again, but I have a feeling we will be making these more often!! They make the perfect Christmas Party treat and were loved by kid and adult alike. 🙂
Here is how you can make them:
INGREDIENTS:
– Candy Cane Oreos
– Vanilla Candy Coating
– Peppermint/Candy Cane Pieces
– Sucker Sticks
 DIRECTIONS: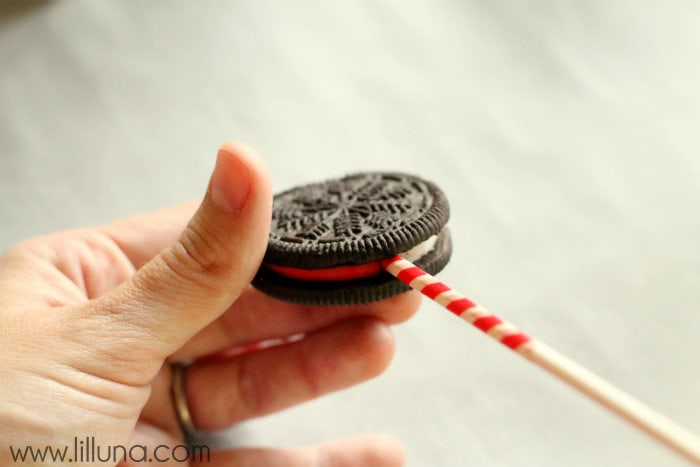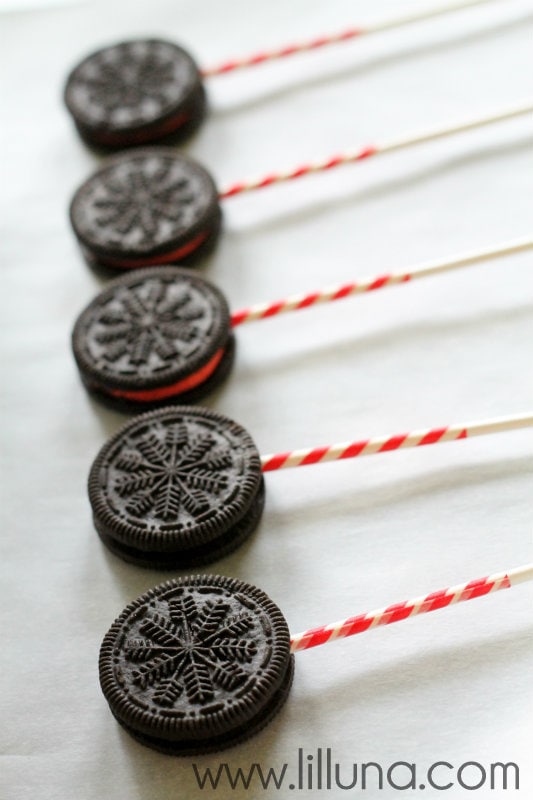 1. Begin by inserting sticks into your oreos. If you want the peppermint stripe on your sticks, just add a piece of striped Washi Tape vertically onto your stick (cut off any excess).
2. Melt your chocolate/candy coating on a low heat in a pot. Stir constantly until all your chocolate is melted.
3. Dip Oreos in chocolate and sprinkle with Peppermint/Candy Cane Pieces.
4. Place Oreos on a piece of buttered foil to prevent it from sticking.
5. Refrigerate until ready to serve.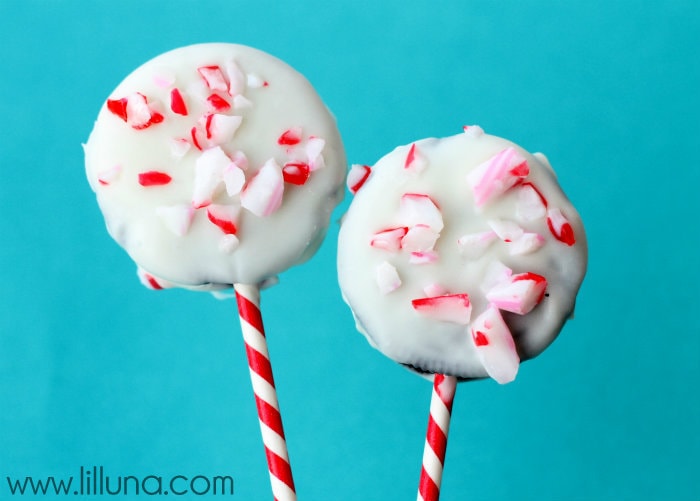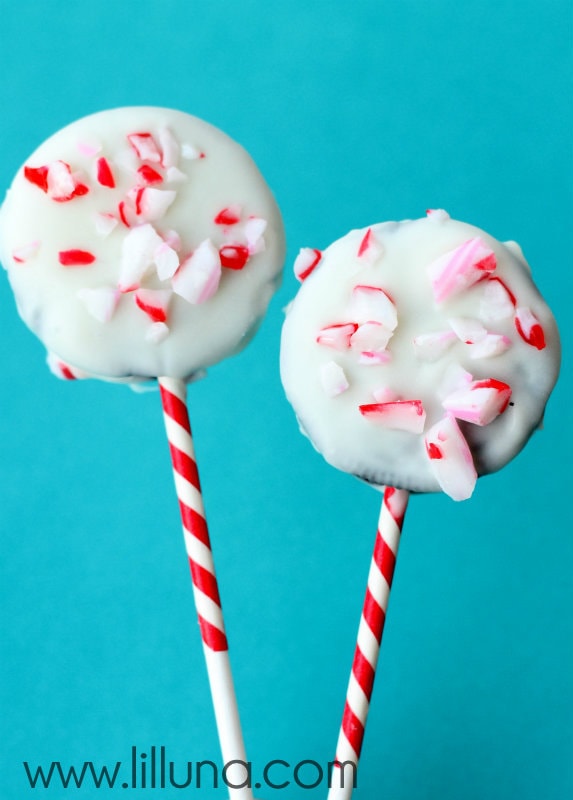 I promise these Oreos will be loved by everyone. They are so good and so easy to make.
For more quick Christmas creations, be sure to check out: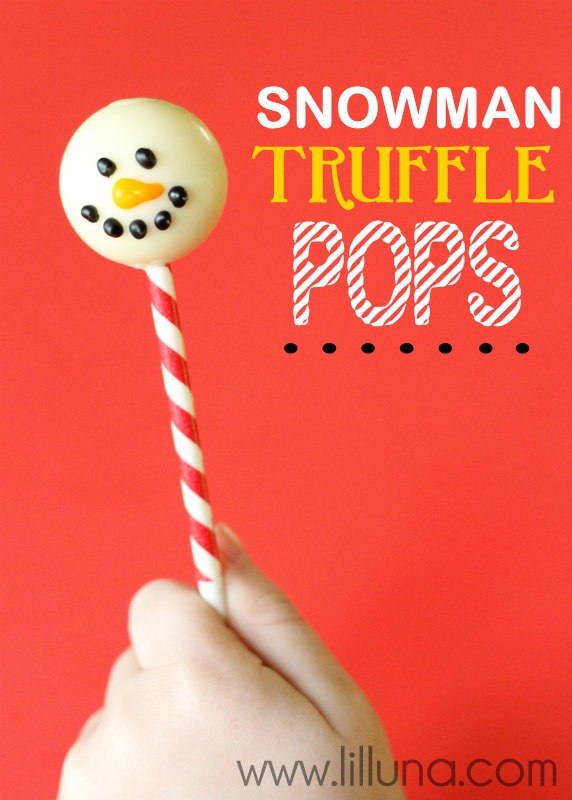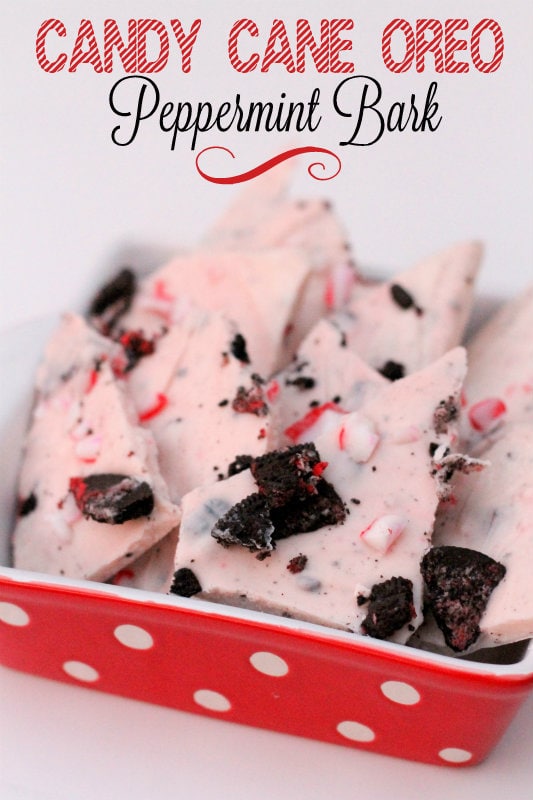 Candy Cane Oreo Peppermint Bark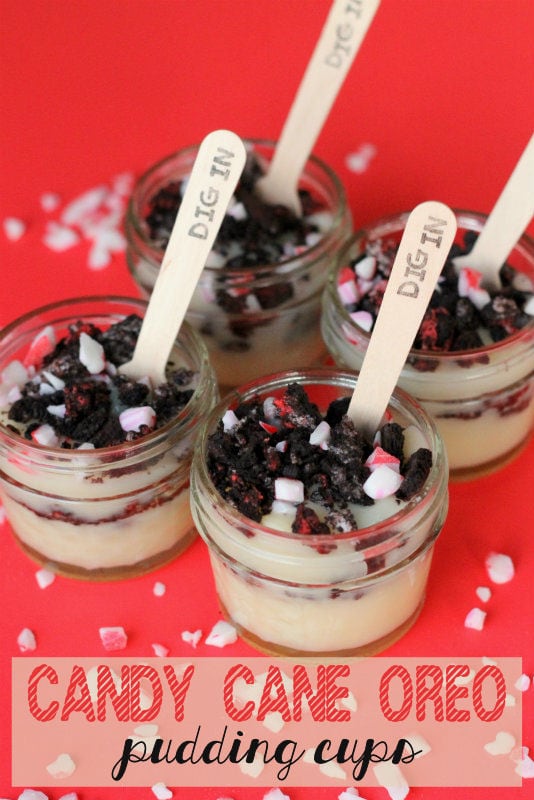 For all Dessert recipes go HERE.
For all Christmas ideas go HERE.
And get weekly emails with monthly freebies by signing up for the Lil' Luna newsletter. 🙂
For even more great ideas follow me on Facebook – Pinterest – Instagram – Twitter – Periscope – Snapchat.
Don't miss a thing – Sign up for the Lil' Luna Newsletter today!
ENJOY!
This Post is Brought to you by: