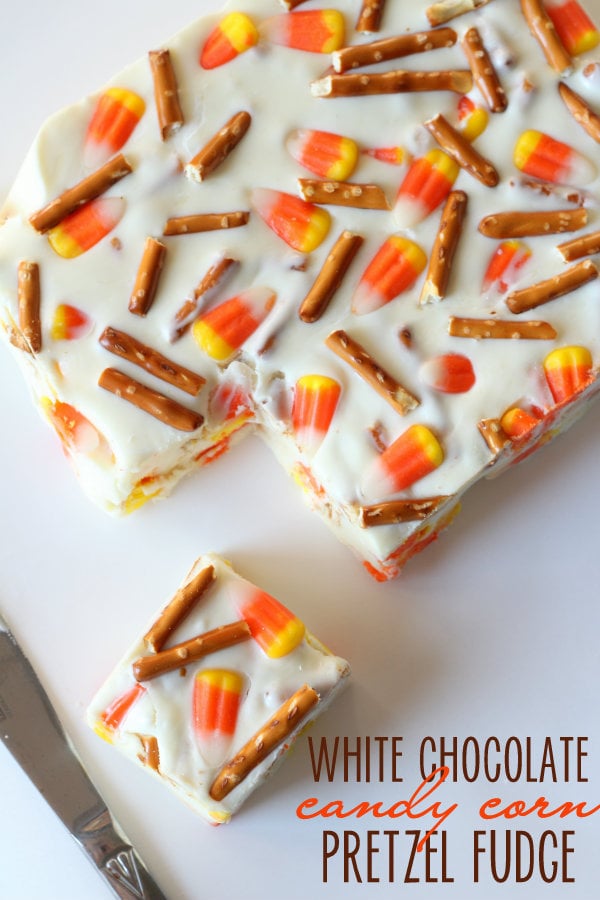 Did you know it's almost Halloween?!
My mom and me have been looking at Halloween magazines and there are SO SO SO SO SO SO many Halloween recipes with candy that I want to make and show you guys.
We found a fudge recipe that we changed to make it super easy and perfect for Halloween.
My favorite part were the candy corns, but my daddy's favorite part were the pretzels. My mom likes it all, and I liked it all too.
I'm calling this recipe: Candy Corn Pretzel Fudge.
THE GAME PLAN: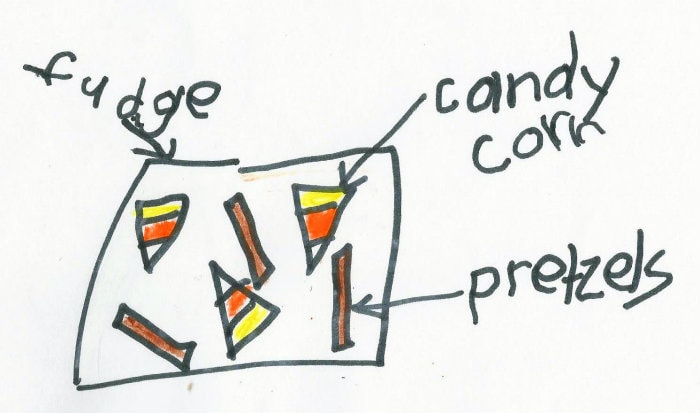 It looks yummy, right?
My whole family loved this recipe. I really think you'll like it too. 🙂
Candy Corn Pretzel Fudge Recipe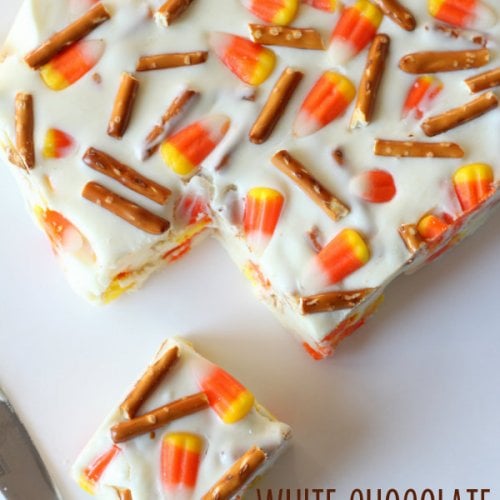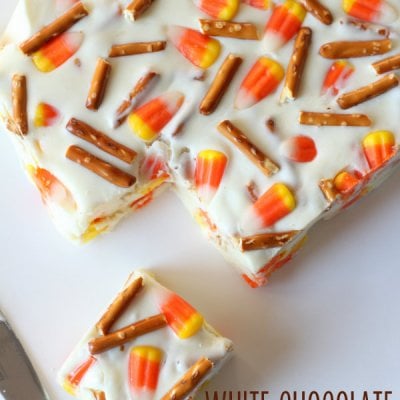 White Chocolate Candy Corn Pretzel Fudge. White chocolate chips, marshmallow fluff, candy corn, & pretzels make this fudge so delicious!
Ingredients
Instructions
We started by putting the candy corns in a bowl and chopping the pretzels and putting them in a bowl.

Then we put parchment paper on the 9x9 pan. This keeps the fudge from sticking to the pan.

Put the white chocolate chips and marshmallow fluff in a big bowl. Set aside.

In a pan melt the sugar, heavy cream, salt and butter on medium heat until it starts to boil. Cook for 5 minutes.

Pour the hot stuff into the bowl of chocolate chips and mix with the hand mixer until it's smooth and soft.

Mix (fold) in almost all the pretzels and all the candy corns. Pour into the pan.

Sprinkle the rest of the candy corn and pretzels on the top. Put in the fridge for 3-5 hours to let it set. Hope you like it!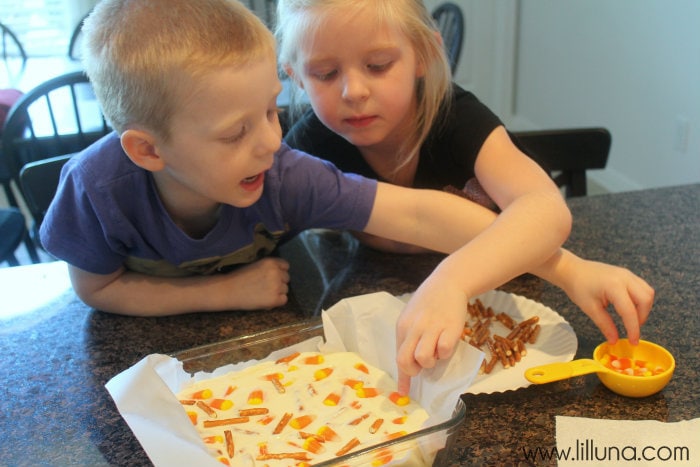 This is me and my brother putting the pretzels and candy corn on. I let him help because he's my best friend!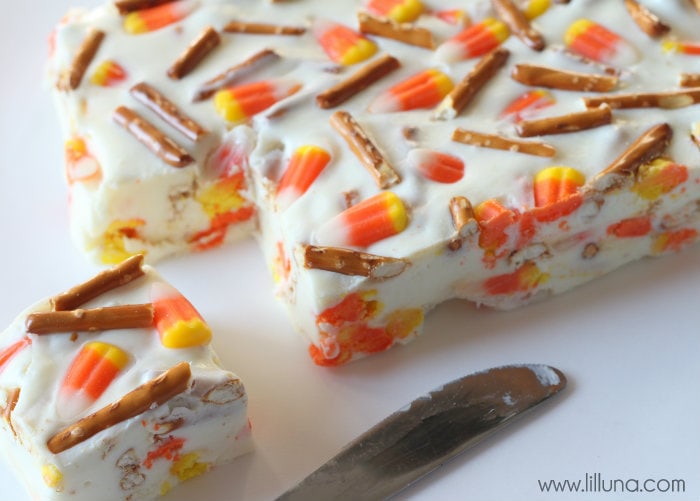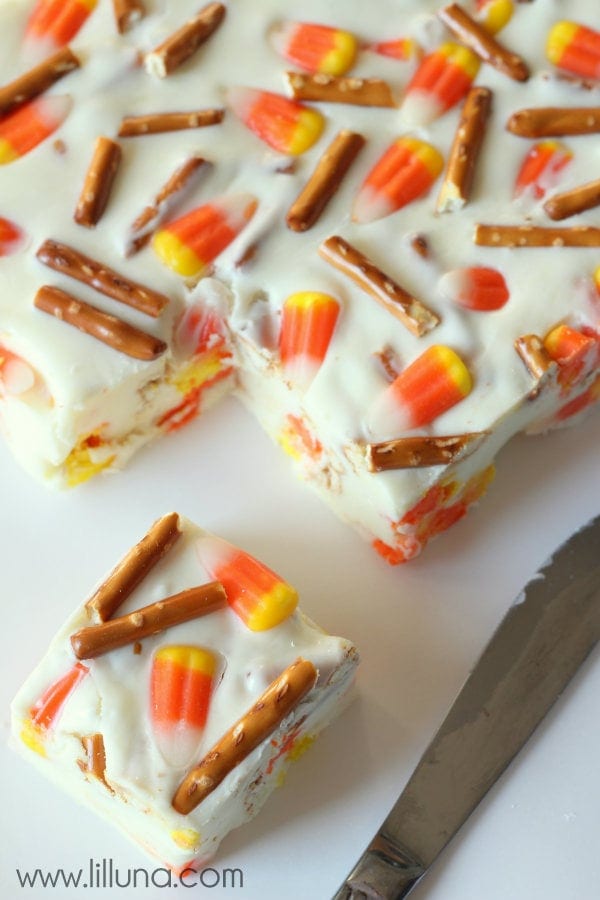 This fudge was so tasty good. I LOVED it for sure. And I will make some more Halloween recipes for the next few weeks coming up to Halloween. I hope you like them.
Love, Lily
———————————————
This fudge really was delicious! Can you tell that once we learned how to make fudge, we make it all the time now? It really is pretty easy!
For more Fudge recipes be sure to check out: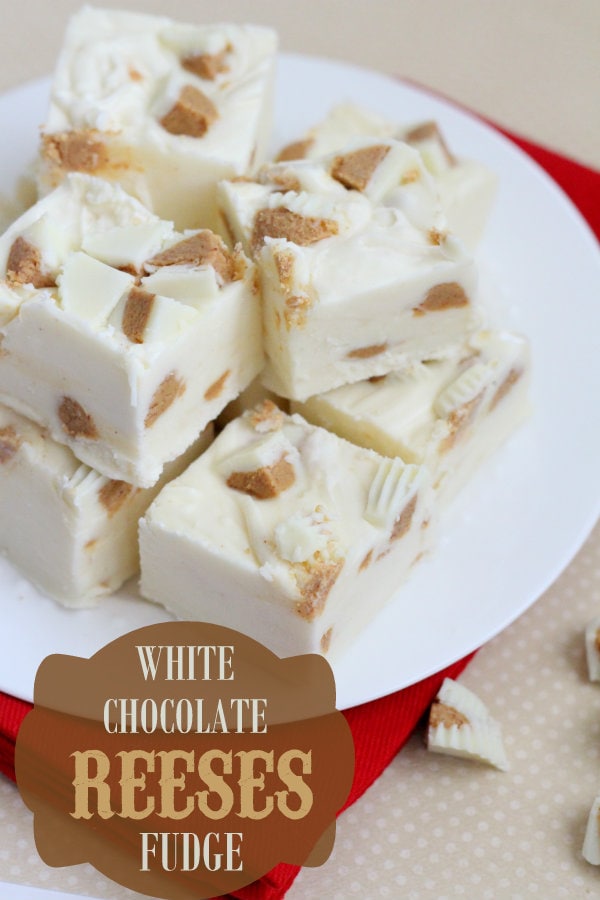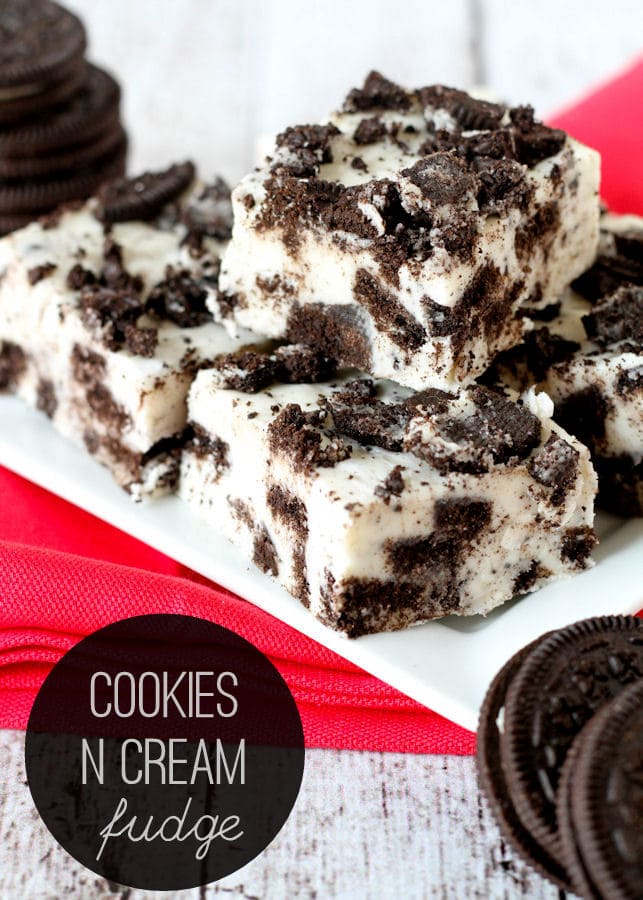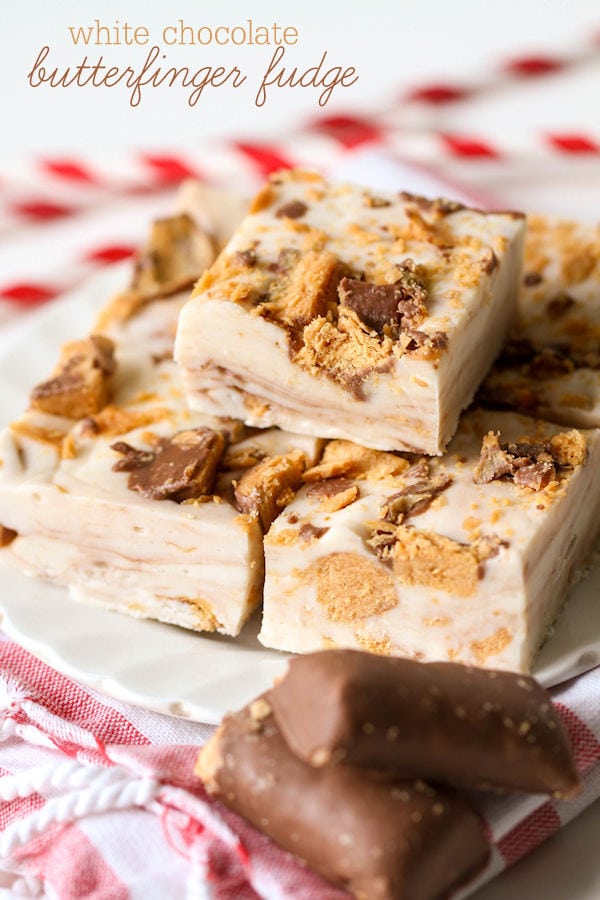 White Chocolate Butterfinger Fudge
For all recipes by Lily go HERE.
For all Dessert recipes go HERE.
For even more great ideas follow me on Facebook – Pinterest – Instagram – Twitter – Periscope.
And get weekly emails with monthly freebies by signing up for the Lil' Luna newsletter. 🙂
ENJOY!
BEHIND THE SCENES AT LILLUNA: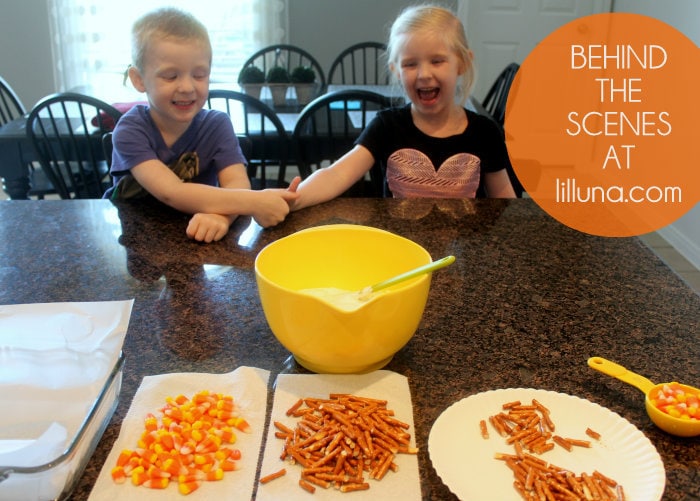 Gavin and I having a Thumb War while we waited for the fudge to be ready. I won cuz my brother was cheating. 🙂