Who else is super excited about fall? It's definitely my favorite season! I love the chill in the air, the cozy evenings, and best of all, the delicious fall flavors. Pumpkin and apple everything, as far as the eye can see. 🙂 These caramel apple doughnut muffins are the perfect treat for fall! They're simple and easy to make, and taste amazing!
The fresh apples in the batter make these muffins deliciously moist and tender, and the cinnamon sugar on top is the perfect complement. The original recipe had a homemade caramel sauce to dip the muffins in, but I just pulled a can of caramel flavored sweetened condensed milk out of the pantry, and it worked great! If you can't find the sweetened condensed milk, some canned dulce de leche would be fantastic too!
MY OTHER RECIPES
These muffins are so good that my family ended up eating the whole batch in just one afternoon! My kids couldn't get enough, and have already asked me to make them again. I am definitely happy to comply with that request! These muffins are definitely a must-make this fall!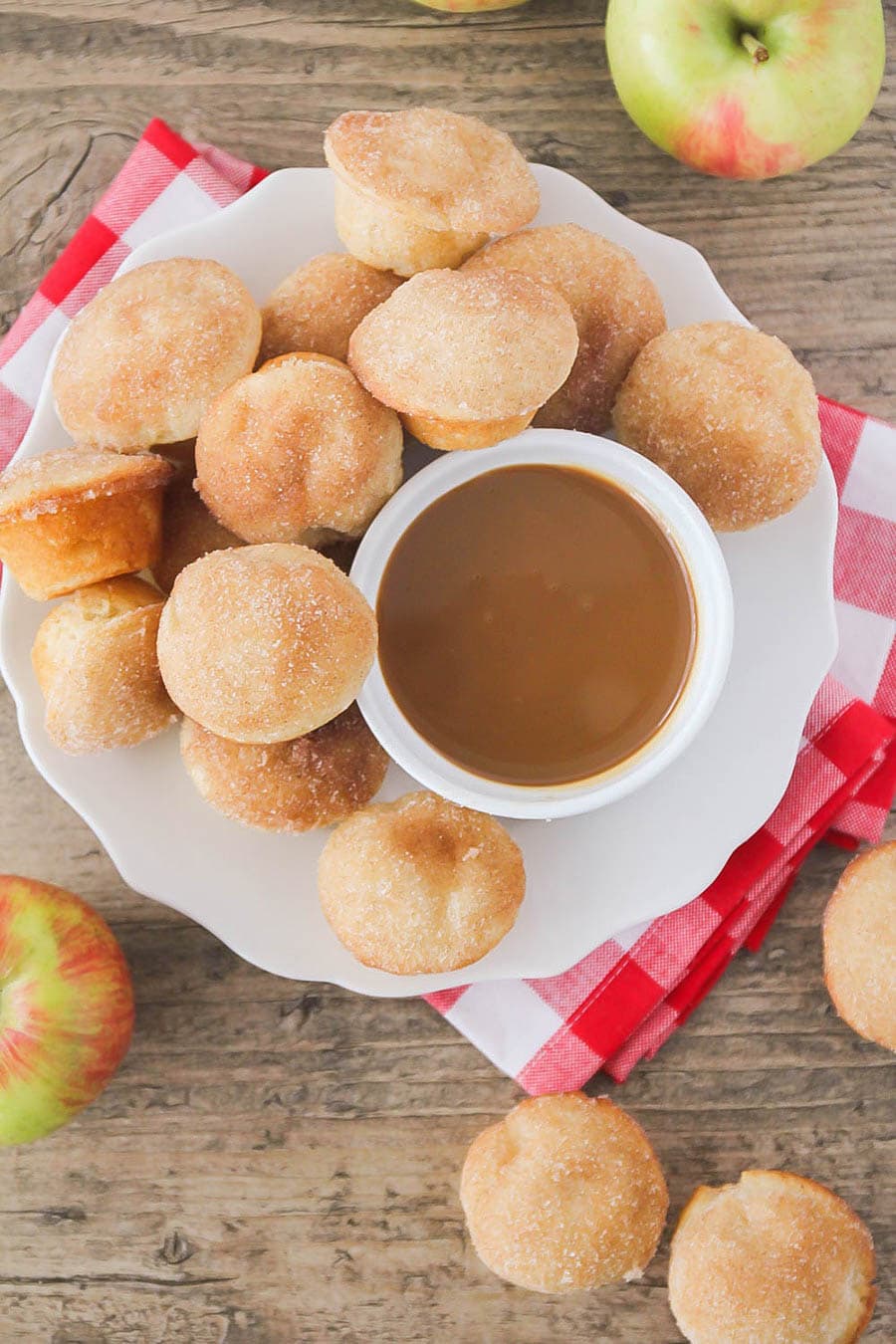 Caramel Apple Doughnut Muffins
Ingredients
for the muffins:
1½ cups flour
¾ cup sugar
2 teaspoons baking powder
¼ teaspoon salt
¼ teaspoon nutmeg
½ teaspoon cinnamon
1 egg
¾ cup milk
¼ cup oil
2 teaspoons vanilla
1 medium apple, peeled and chopped
for topping:
½ cup sugar
2 teaspoons cinnamon
4 tablespoons butter, melted
1 can caramel flavored sweetened condensed milk
Instructions
Preheat oven to 350. Spray a mini muffin tin with cooking spray and set aside.
In a large bowl, whisk together the flour, sugar, baking powder, salt, nutmeg, and cinnamon. In a small bowl or measuring cup, whisk together the egg, milk, oil, and vanilla. Pour the wet ingredients into the dry ingredients, and mix until just combined. Gently fold in the apple pieces.
Scoop the batter into the prepared muffin tin, filling ¾ full. Bake 14-16 minutes, or until light golden brown. Remove from the oven and let cool slightly before removing to a cooling rack.
In a small bowl, whisk together the sugar and cinnamon. Dip the top of each muffin into the melted butter and roll in the cinnamon sugar.
Serve warm with caramel sauce for dipping.
adapted from Taste of Home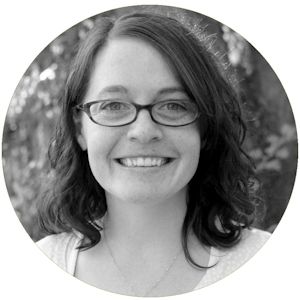 __________________________
Tis the season for caramel apple treats!! And this recipe is definitely at the top of my list!
I'm pretty sure I could eat a whole batch of these bite-sized babies! Thanks for sharing this recipe with us Alicia!!
If you need some more delicious recipes like this one (and I know you do!), head on over to The Baker Upstairs.
For more caramel apple recipes perfect for fall, check out these recipes here at Lil' Luna: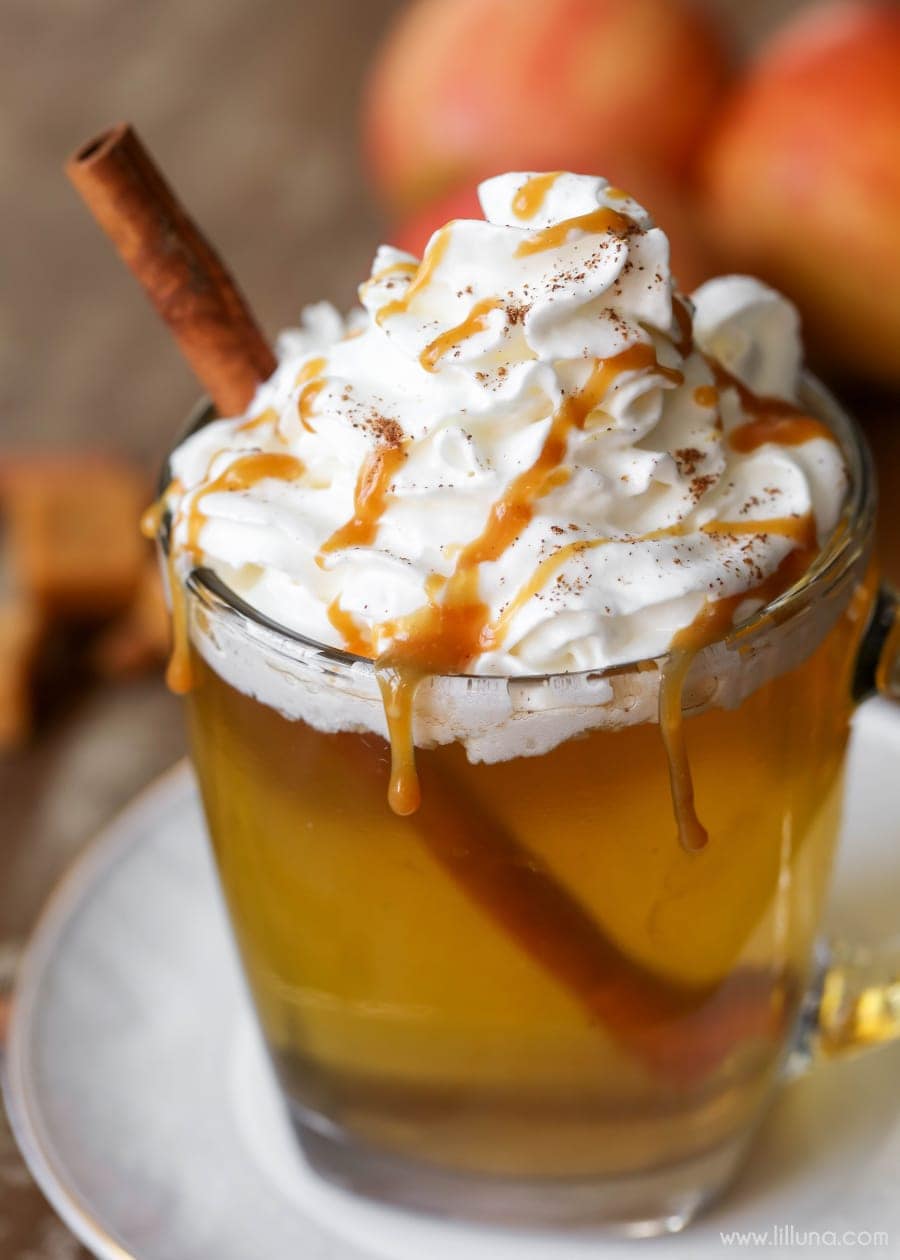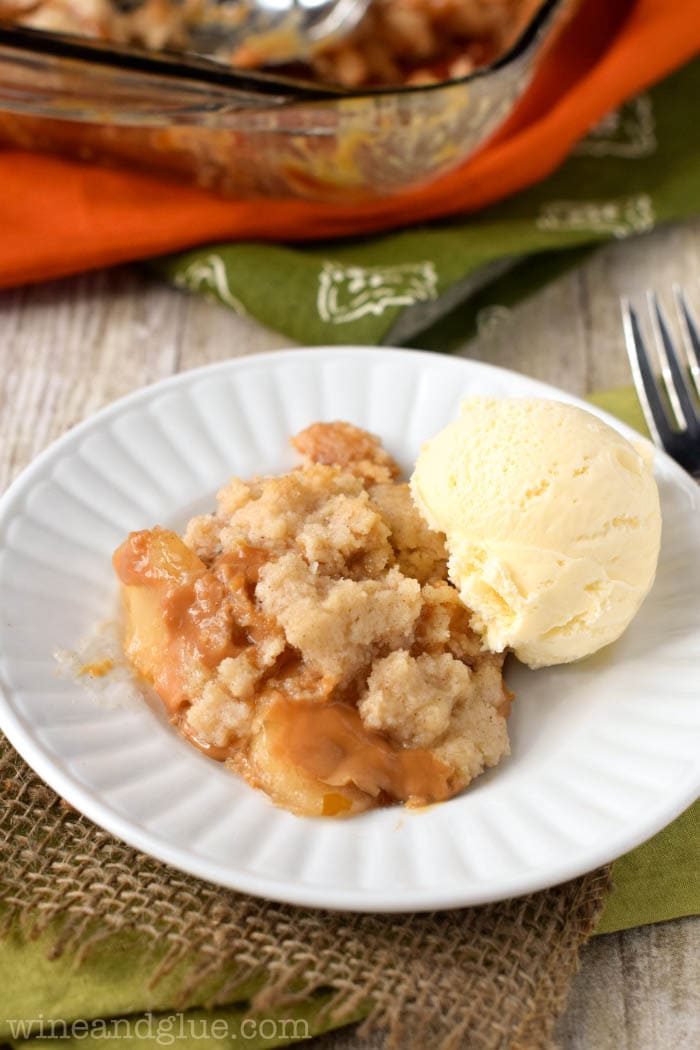 For all desserts go HERE.
And for ALL recipes, go HERE.
For even more great ideas follow me on Facebook – Pinterest – Instagram – Twitter – Periscope–Snapchat & YouTube.
ENJOY!