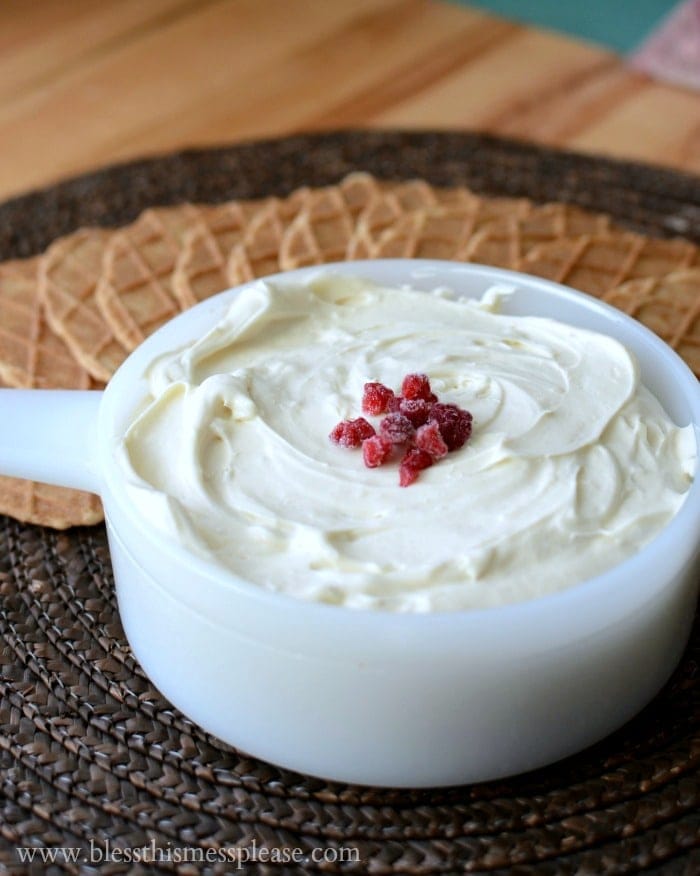 I'd like you all to say hello to the tastiest, quickest, and easiest dip around.
Cheesecake dip.
You've never tasted a better combo of 4 ingredient and it comes together in less than 5 minutes. I am always needing a quick treat to throw together for Girls Night, movie night, after school snackin', or just because I want a treat. Because this dip is so quick and simple, I make it often! The best part is you can serve it with whatever you have around. We love the butter waffle cookies from Trader Joe's, graham crackers are great choice, and I was just thinking this after noon that Oreos would sure be tasty dipped in this smooth and creamy dip.
MY OTHER RECIPES
So the next time you need a quick and easy snack, look no more. I bet you have everything in the house to make this right now.
Enjoy and happy snacking to you!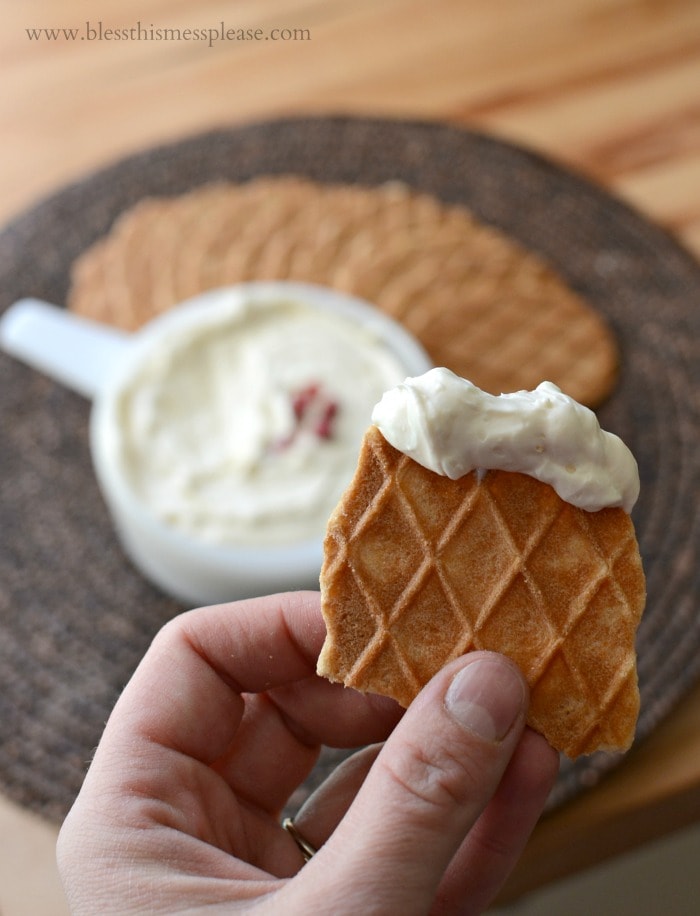 Cheesecake Dip
Ingredients
1 8-ounce package cream cheese, at room temperature
½ cup sweetened condensed milk
1 tablespoon lemon juice
1 teaspoon vanilla extract
Things for dipping: butter waffles cookies, graham crackers, animal crackers, vanilla wafers
Instructions
In a large bowl beat the cream cheese and sweetened condensed milk together until light and fluffy, about 2 minutes. Add the lemon juice and vanilla and stir until well combine. Refrigerate the mixture until ready to serve.
Store any leftover in an airtight container in the fridge.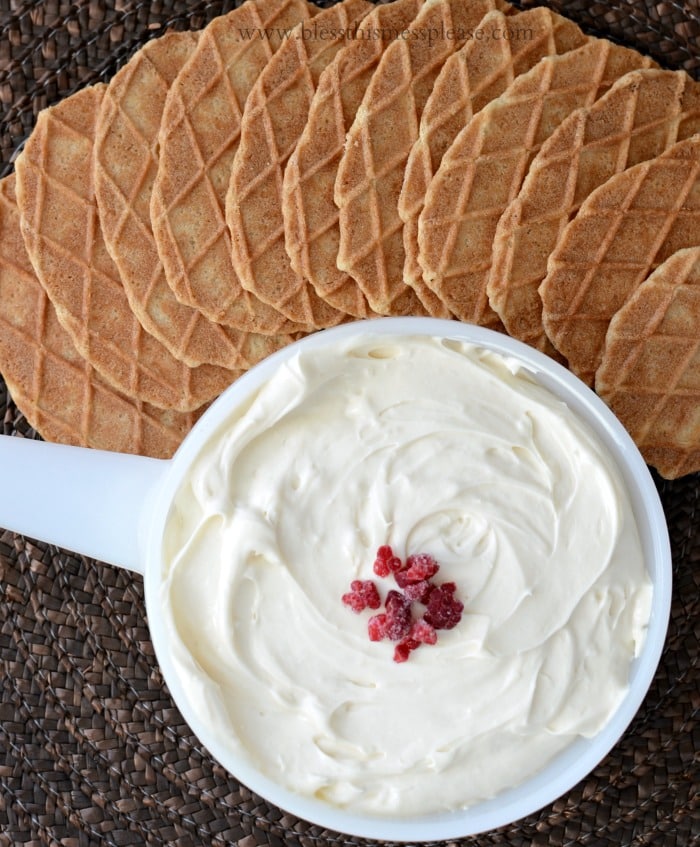 And cheesecake dip isn't the only thing that I've been blogging about since my last time here.
Here are my three favorite recent post that I know you'll love too!
1. Linguine Rosa with Shrimp– This recipe is amazing. Quick, easy, loaded with protein, and light on calories (thanks to greek yogurt!). It's done in 30 minutes and your family will go crazy for it.
2. My 4th baby's birth story– I generally stick to recipes but I had so much fun writing and sharing my little guys birth story. It was my 3rd VBAC and my first out of hospital birth. If you are fellow birth story lover then this post is for you.
3. Salad in a Jar Tutorial– I'm a total salad in a jar convert! I prep 6-8 of these on Monday and they last all week (or longer!). It's a super easy way to eat more veggies. Come see how it's done and some of my favorite combos and dressing recipes.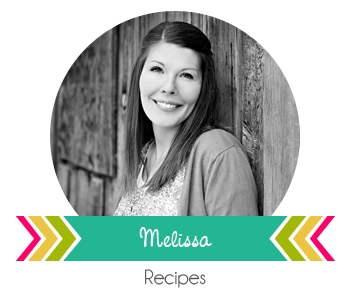 —————————————-
Oh yes, I LOVE dip recipes!! Thank you so much, Melissa! This looks scrumptious. 🙂
And be sure to head on over to Bless this Mess for all of Melissa's recipes!
For more great recipes from Melissa be sure to check out: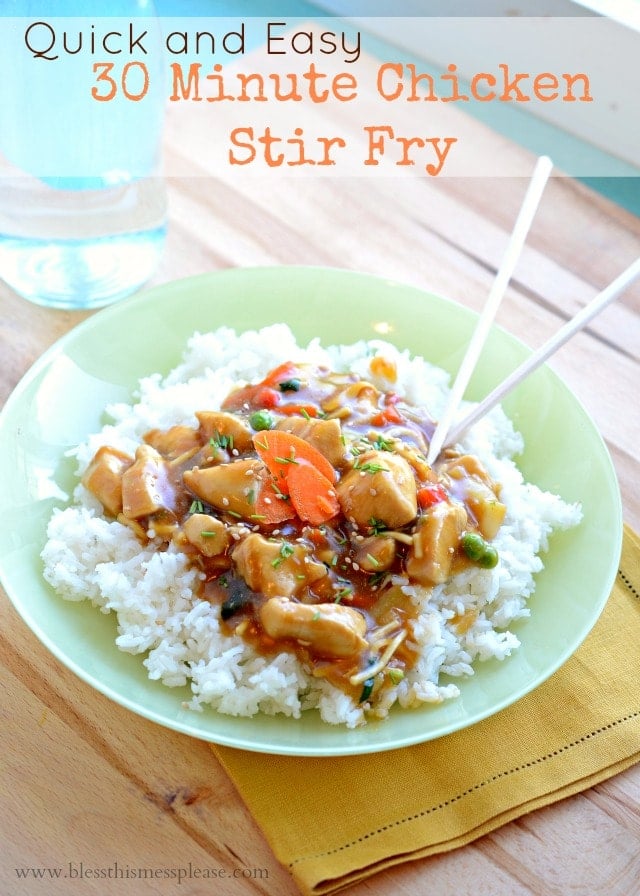 Quick and Easy Chicken Stir Fry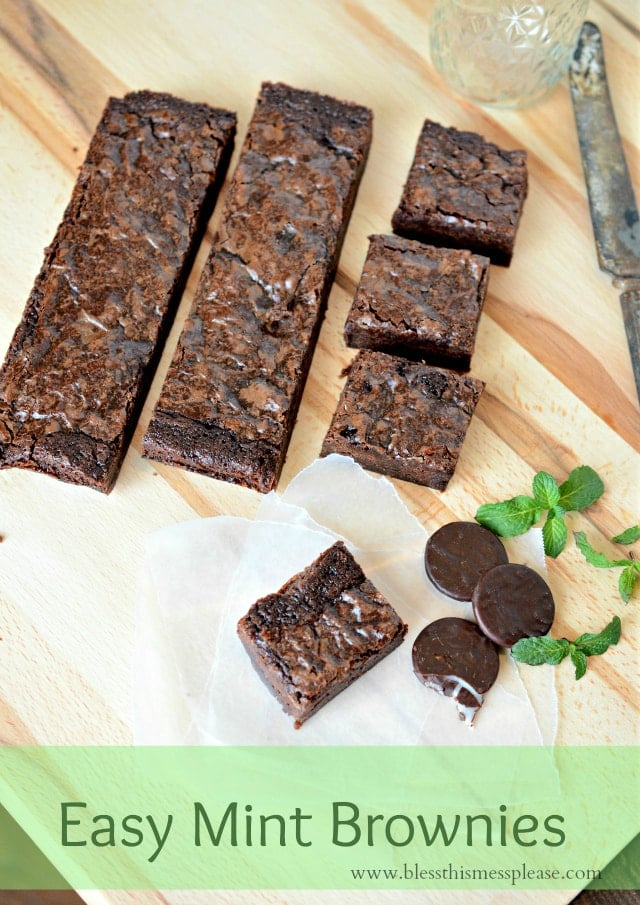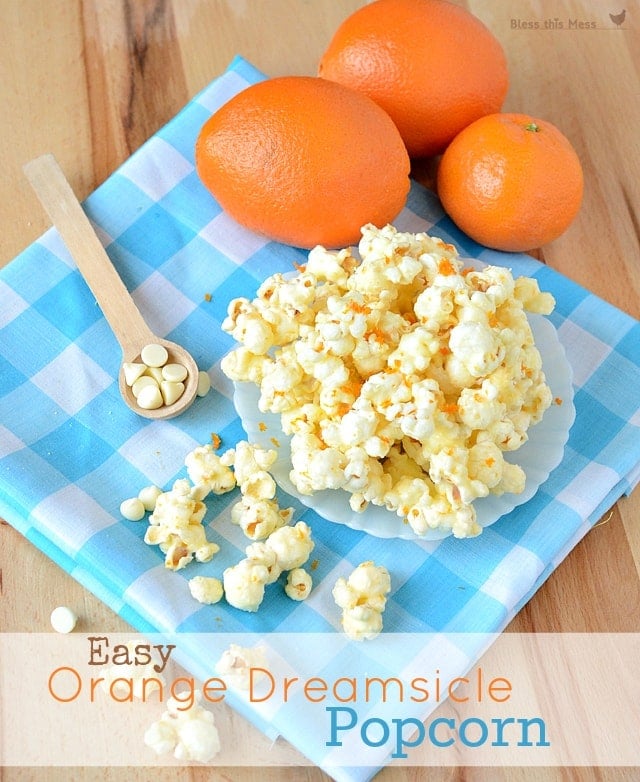 Easy Orange Dreamsicle Popcorn
For all Appetizers go HERE.
For all recipes here on Lil' Luna go HERE.
And get weekly emails with monthly freebies by signing up for the Lil' Luna newsletter. 🙂
For even more great ideas follow me on Facebook – Pinterest – Instagram – Twitter – Periscope.
ENJOY!