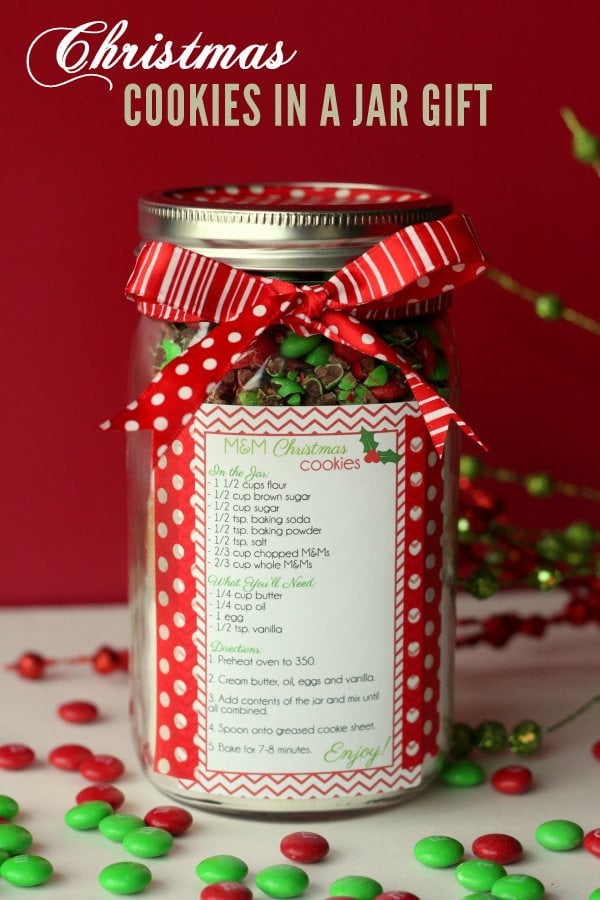 Are you ready for some more Christmas Printables. I shared 40+ Free Christmas Prints yesterday and am sharing even more today. I've teamed up with some friends to provide lots of great inspiration for you today.
If you've followed the blog for awhile you'll have seen the Cookie Mix in a Jar Gift I've done a few times with different themes/holidays. This time, it's Christmas. How could I not make one for my favorite holiday?! 😉
The best thing abut this gift is it can easily be made in bulk for only a few bucks each. Perfect!
Here is how you can make this Christmas Cookie Jar Gift Idea too!
SUPPLIES:
– Quart Jar
– Cookie Ingredients (found below)
– Printable (found below)
– Scissors
– Twine/Ribbon
– Washi Tape
DIRECTIONS:
1. Clean your jars and let dry completely.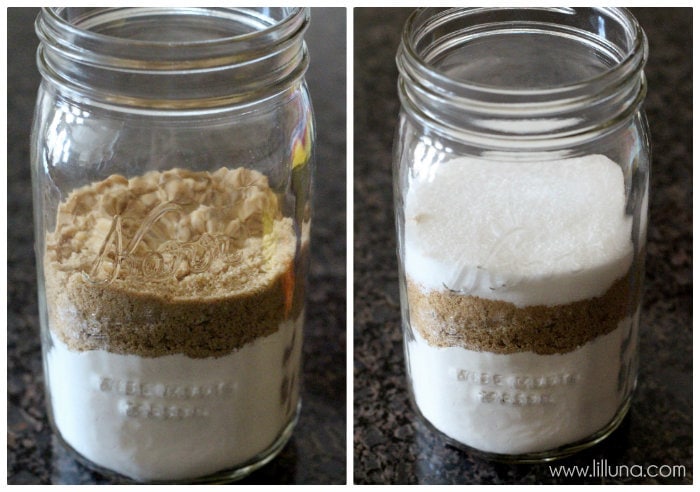 2. Fill your jars. Start with 1 ½ cups flour, ½ tsp. baking soda, 1/s tsp. baking powder, ½ tsp. salt.
Then add ½ cup brown sugar followed by ½ cup sugar.
Then add 2/3 cup chopped Christmas M&Ms.
Top off with 2/3 cup whole Christmas M&Ms.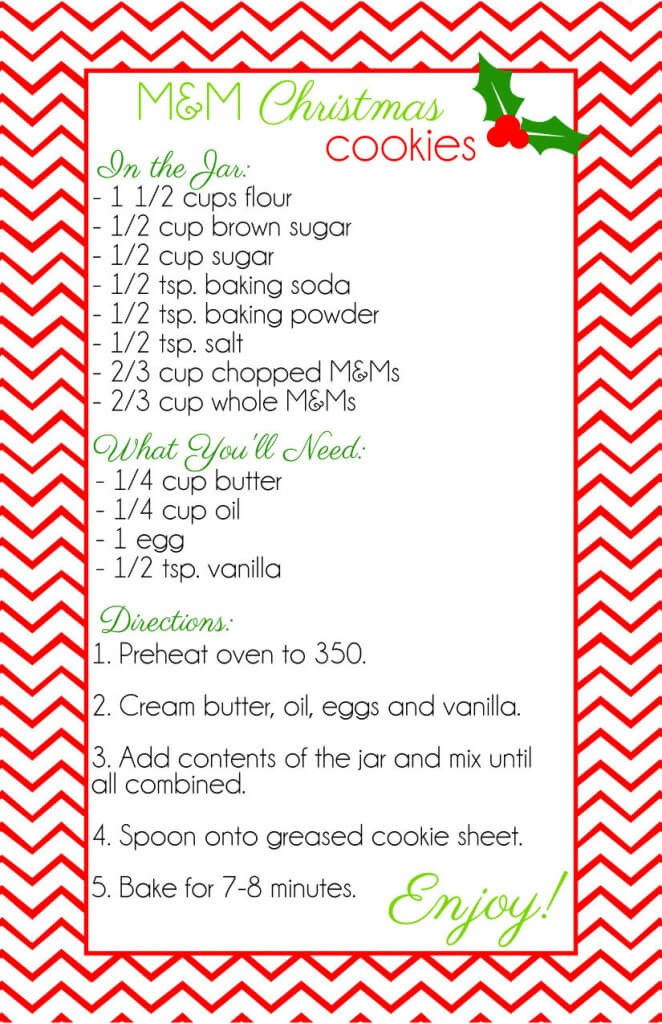 3. From there you will SAVE the print/recipe tag by CLICKING on the image above and then RIGHT-CLICKING and SAVING.
Then open it in a program like word and print. It should be about 2.25 inches x 4 inches which fits the jar perfectly. I suggest printing onto cardstock so the recipe can be more durable for later use.
Tape onto your jar and then tie some twine around.
4. You can embellish the top by putting some washi tape on it. Just makes it look even cuter.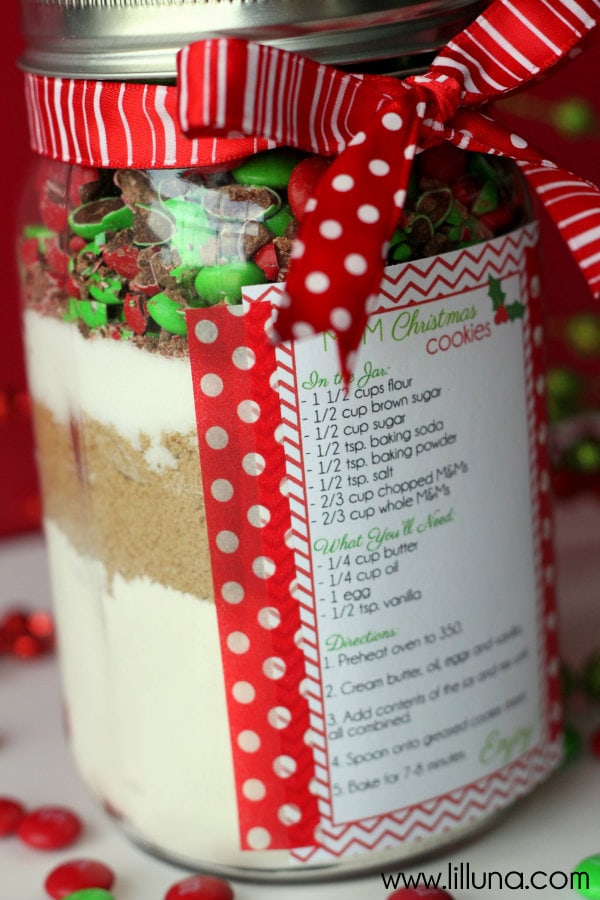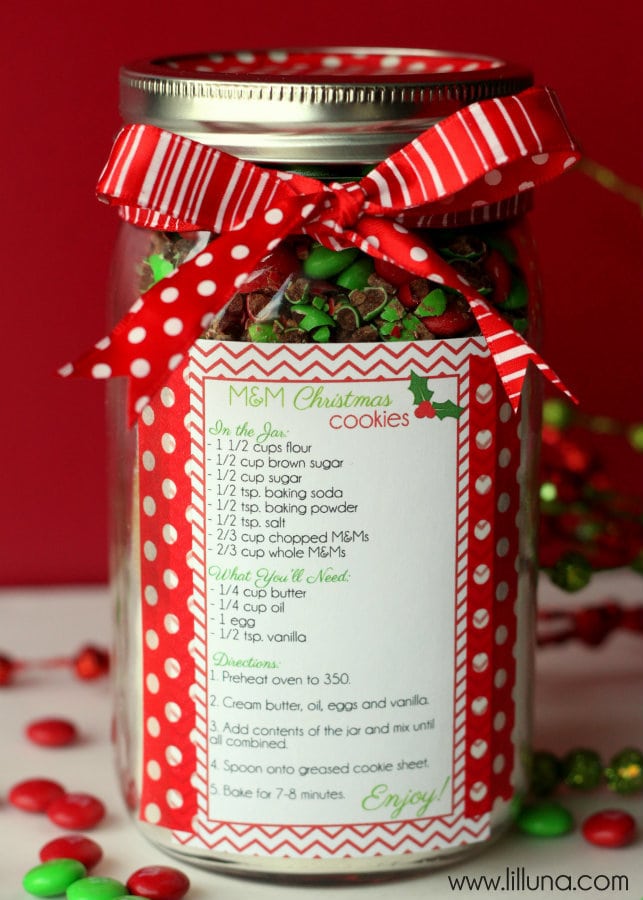 For some more Free Christmas Prints be sure to check out:
ENJOY!