Did you catch my Michael's Dream Tree Reveal on the 1st? Hopefully you did!
This year I decided to do a more neutral tree and went with Black, White and Silver for the colors. I don't normally pick neutral colors just because I'm slightly obsessed with bright colors, but I LOVE how it ended up turning out. It's beautiful and looks perfect in my family room which already has lots of grays, white and black.
Here is the tree again…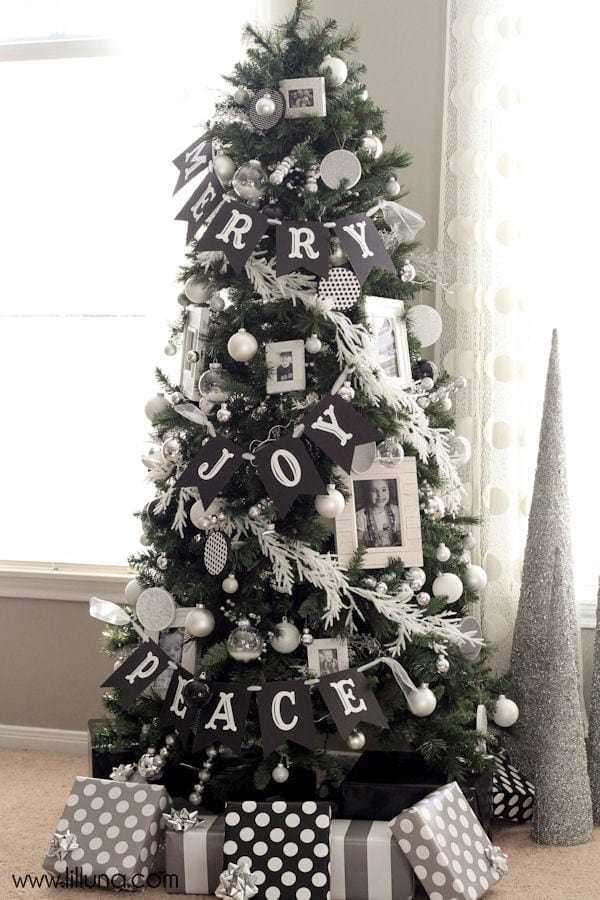 Last year I did my bright Advent Tree and wanted to change things up this year, which is why I chose this color scheme. It was totally different and I wanted to make it a bit more sentimental. To do that I decided to pick a few of my favorite holiday words and make paper banners out of them. I also decided to add some of my FAVORITE pictures of my kids from 2014. I printed them in Black and White and put them in frames from Michael's. They are (by far) my favorite part of the tree. Looking at the pictures make me smile, and since they're my favorites from this year how could I NOT smile?!
For example, the picture below is one of my Evie (aka Shmertz). She's covered in jewelry from head to toe, which is a common occurrence here in our room, and it shows so much of her personality. I LOVE it!!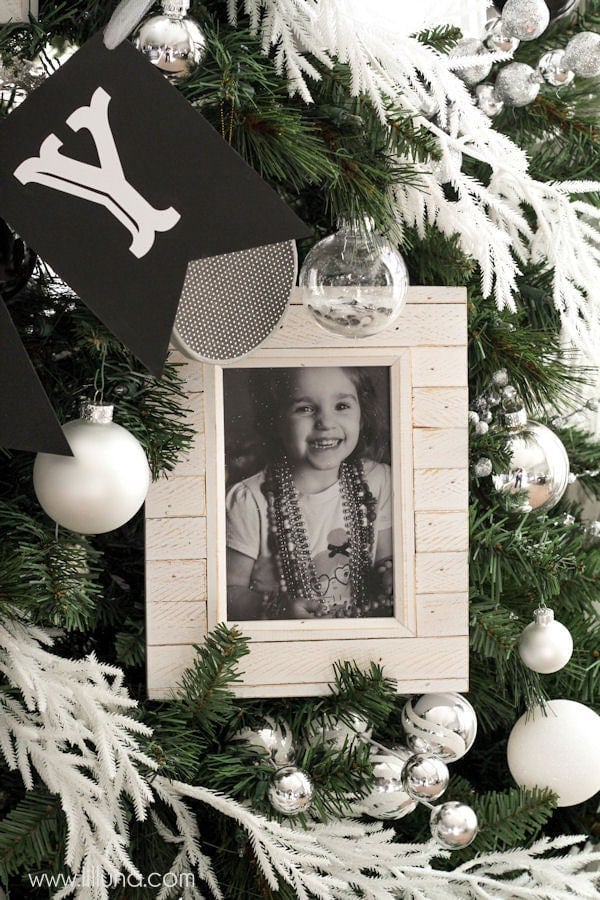 These frames adorn the whole tree and give it a great sentimental touch!
The banners also do the same thing and although they are black and white, they  add the perfect festive touches.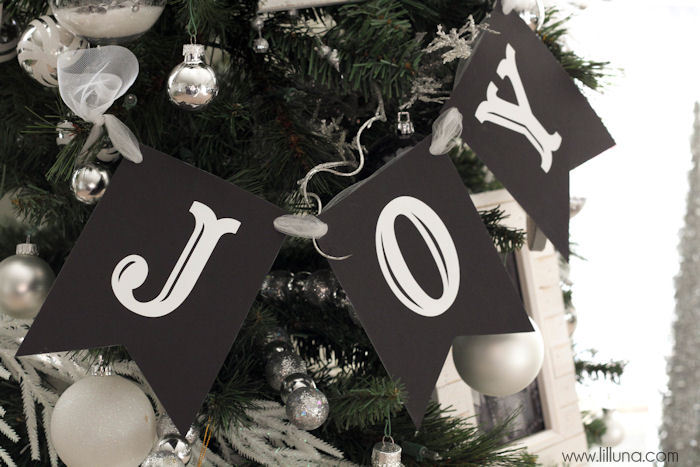 JOY is one of my favorite words all year long, but especially around the holidays. The word doesn't only remind me about the true reason we celebrate the holiday, but it reminds me to be happy and to be grateful for all that I have. And although there are extra stresses around this time of year, there really are so many things to be happy and joyful about. 😉
I also threw in a few handmade ornaments and filled glitter and scrapbook circles in these clear ornaments as well as scrapbook paper and paint onto these paper mache ornaments. They gave the tree the perfect touches I was looking for.
I love how it turned out and wanted to share a few tips with you on how YOU can decorate your Christmas tree!
I shared tips last year and just wanted to share a few of those again along with a few new ones…
Think of a theme or style that fits YOU and YOUR HOME.
If you want your tree to fit in with your home, use colors that are already incorporated into your home's decor. Your tree might clash if you decorated it in all pastels and your home is only bright colors. 😉
Begin decorating your tree by using the fillers. Then add ornament balls in your matching colors. Save your favorite ornaments for the end so that they can be seen more easily and aren't buried under some of the other ornaments.
Make sure to position your tree in an area that can be gathered around easily. You want to make sure there is plenty of room for opening gifts on Christmas morning. 😉
For even more tips from my friends check out:
I also wanted to make sure you knew about the following:
If you haven't seen our Dream Trees yet, stop by The Glue String to see all 30 – they will blow you away!
You can help spread some holiday cheer by sharing a photo of my dream tree or any trees that inspire you this year on Facebook, Twitter or Instagram, tag your friend, use the hashtag #TagATree and encourage them to do the same!
Michaels has a variety of Make it Merry projects for you and your family to work on this season!
All Michaels stores are hosting a Holiday Pinterest Party tomorrow, Saturday Nov. 15 from 1-4pm – come in and create a fun holiday project with the help of a Michaels associate!
I hope you have fun decorating your Christmas tree in the following weeks, and can use some of the tips I suggested.
This truly is such a great time of year and I hope you can make great memories this year as we you decorate for the holidays. 🙂
For even more great tips and ideas be sure to check out: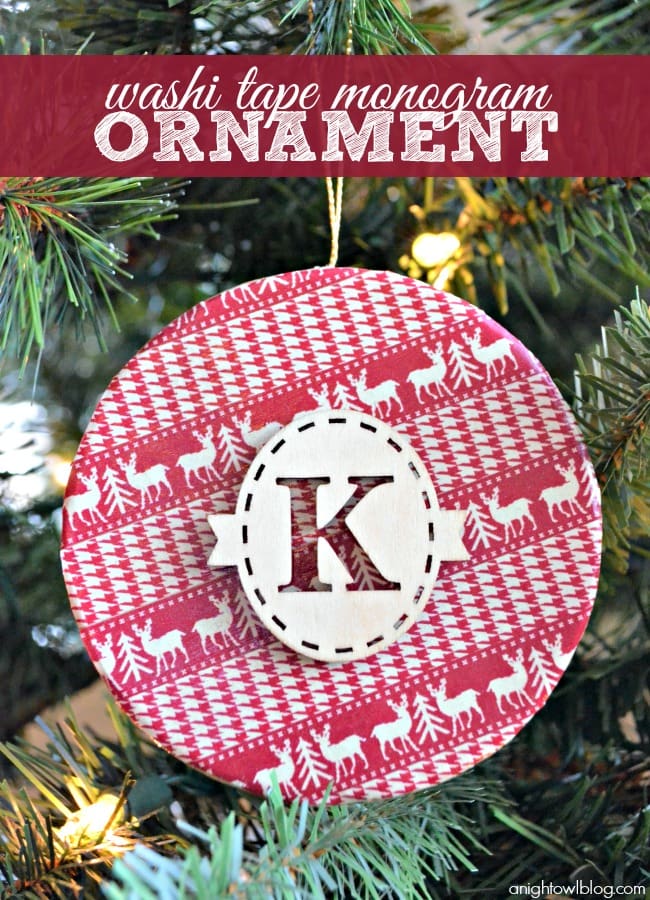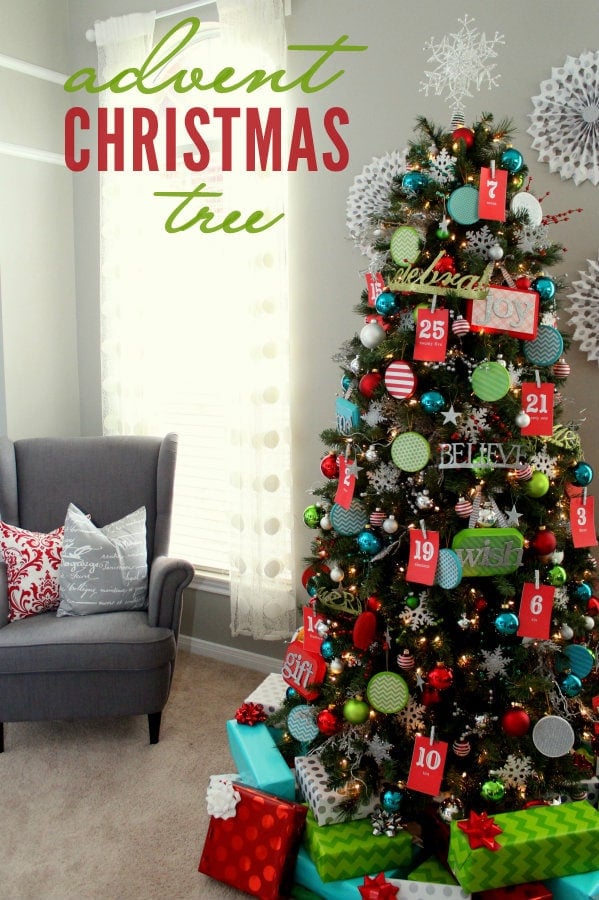 For all Christmas ideas here on the site go HERE.
For all TIPS go HERE.
And get weekly emails with monthly freebies by signing up for the Lil' Luna newsletter. 🙂
For even more great ideas follow me on Facebook – Pinterest – Instagram – Twitter – Periscope.
ENJOY!