Good Morning Lil Luna readers!
This is Sarah visiting again from over at Boxwood Clippings. For those who haven't met me yet, I write with my sister Emily and we love to share anything pretty, organized or thrifty. We believe stylish living can be attained on any budget.
Kristyn has asked me to answer a couple of questions, so here it goes!
MY OTHER RECIPES
What is your favorite holiday and why?
My favorite holiday is by far Christmas, and I'm not just saying that coz it's Christmas in July over here! I'm often caught singing Christmas songs throughout the year, and start my Christmas shopping in early January. It's a season to get cozy and friendly; it's magical and twinkly; and a time when Christians unite to celebrate all we love.
What is your favorite Christmas Tradition?
My favorite Christmas tradition is giving gifts to every person in our family. Although that number is increasing every year, and we're now up to something crazy like 60. That's why I start shopping in January, or making gifts in June. It's a challenge to think up creative ways to give, and I'm constantly on the look out for a bargain. But I feel it's an important tradition as a lot of our family members are in different states and countries and I feel it's a small way to say 'I love you' and to keep a connection with each and every family member, even if it's only a little something.
What is your all-time favorite Christmas Movie?
The Muppet's Christmas Carol. The first year I watched this, my family was living in an amazing 400 year old home in England. We had extended family over to stay when we all got snowed in so we ended up watching it over and over again, and we still quote it all the time. Now days, we save it for Christmas Eve. Come on, The Muppet's + Charles Dickens…it doesn't get much better than that!
What has been the best present you've ever received and why?
So funny, I just was talking about this yesterday! My first ipod, it was a G2. My photography professor had told us we needed one to store all of our assignment files, so it was a want/must item. But it was the most marvelous thing I'd ever opened. Packaged so beautifully, and technology so amazing! It's broken now, but I still can't throw it away! The newer ones are more advanced, but at the time it was revolutionary!
Why do you blog?
I blog for a couple of reasons (in no particular order): No.1 Creative outlet, to share a project is way more satisfying and motivating. No.2 To share information. I love telling everyone about a good deal. And I want everyone to know that budget doesn't have effect taste. No. 3 To spend time with my sissy. Although professionally we've followed different pursuits, we've always had similar interests when it comes to interior design, fashion and thrifty living. It's been a really fun collaboration.
Anyhow, here's a couple of diy projects I made for my home last year. The Christmas Cozy Wreath and Garland:
For the wreath I made wool pom poms, and wool balls by wrapping wool around a screwed up piece of paper, over and over again. It's important to an assortment of sizes to file in some gaps. Simply hot glue the pom pom and balls onto a grapevine wreath.
The garland was put together by just collecting bits and pieces together in the same colour pallet, I also incorporated the pom poms and woolen balls. I loved how it came together. It ended up looking very natural, and organic don't you think?!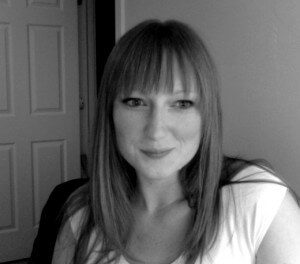 ——————————————————————
This is super cute!!
Thanks Sarah!!
For more garland and wreath ideas be sure to check out: