WOW!
I had SOOO much fun planning and crafting for the Kiddos Combined Birthday Party.
We had a Circus and Carnival Party.Other than my niece getting knocked down and chipping her tooth and my cousin's son getting his head stuck between the clubhouse bars,everything went pretty well. 🙂
Here is a Re-Cap:

Dessert/Goodies Table
Party Hats for all the Kiddos
Bouncer for the kids. Thanks to AZ Air Bounce!!
They have the best rates I've ever seen – Check Them Out!
Popcorn Machine we borrowed from the hubby's family.
My Sweet Bday Girl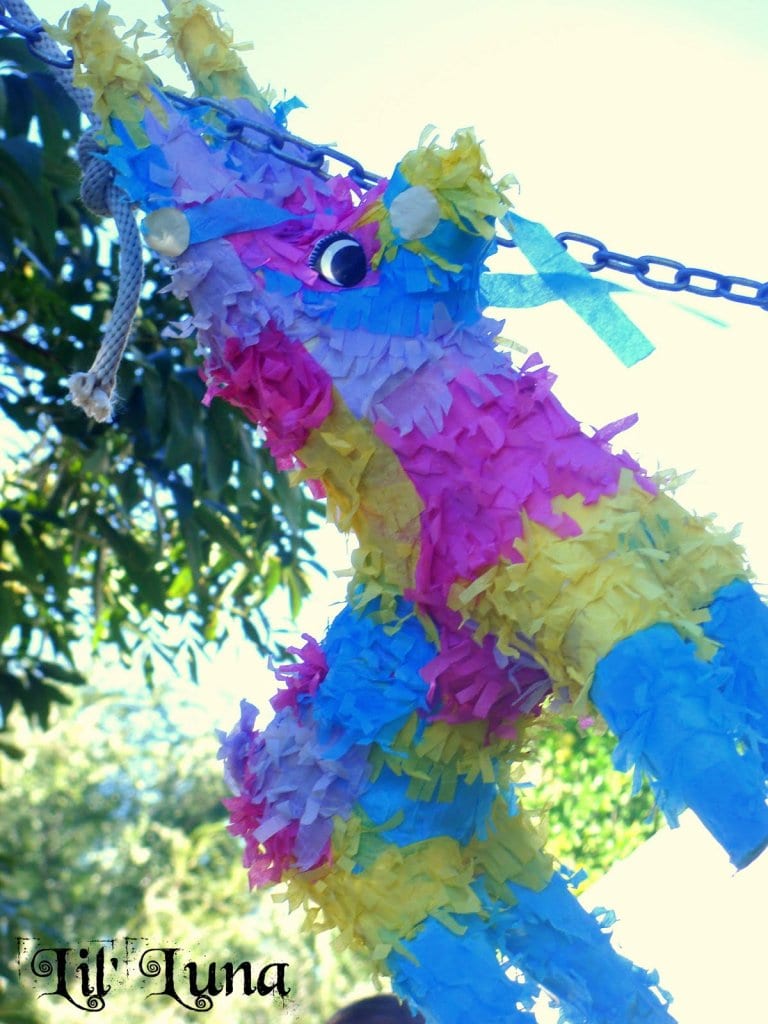 A Pinata. What can I say? We're Mexican. We ALWAYS have one, and
the kids LOVE it!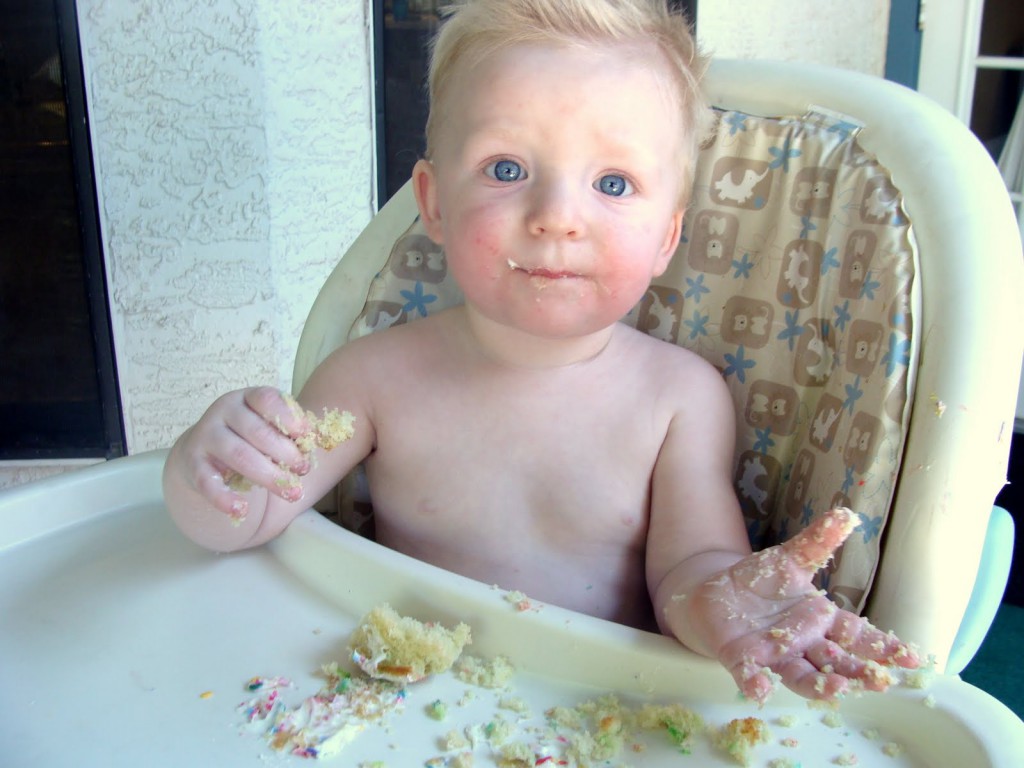 The Birthday Boy. We call him Jubby. Ain't he cute?!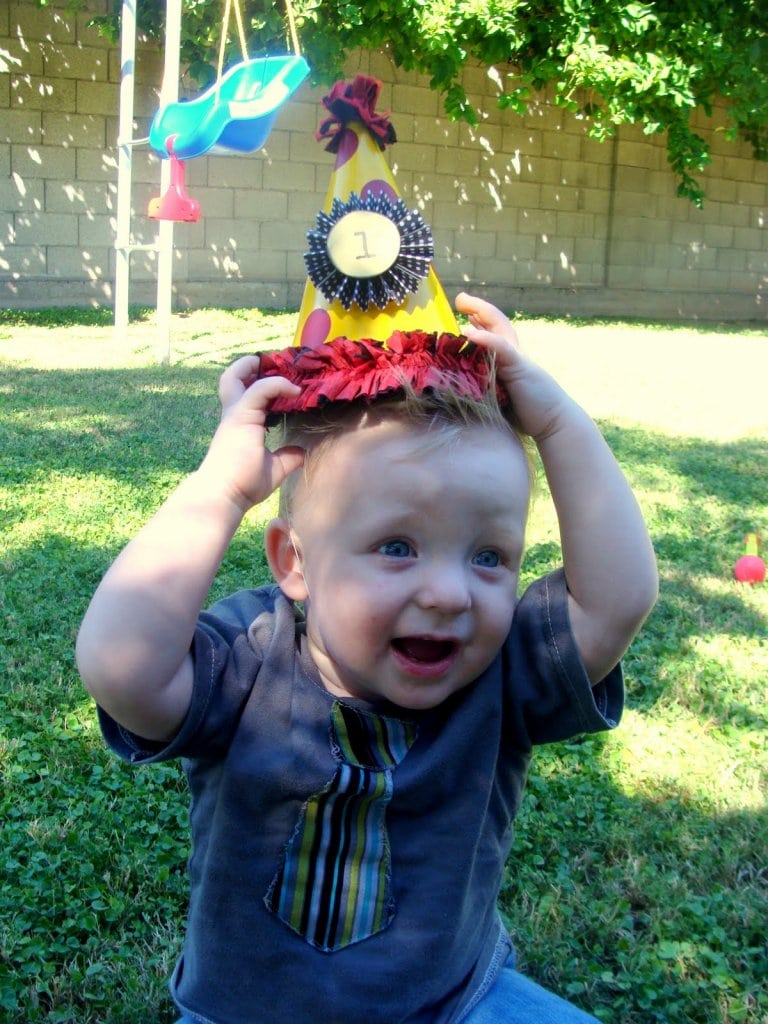 Man, I could eat him.
He's wearing the shirt my friend, Megan, from A Ruffle in Time,
made for him. Thanks, Megan!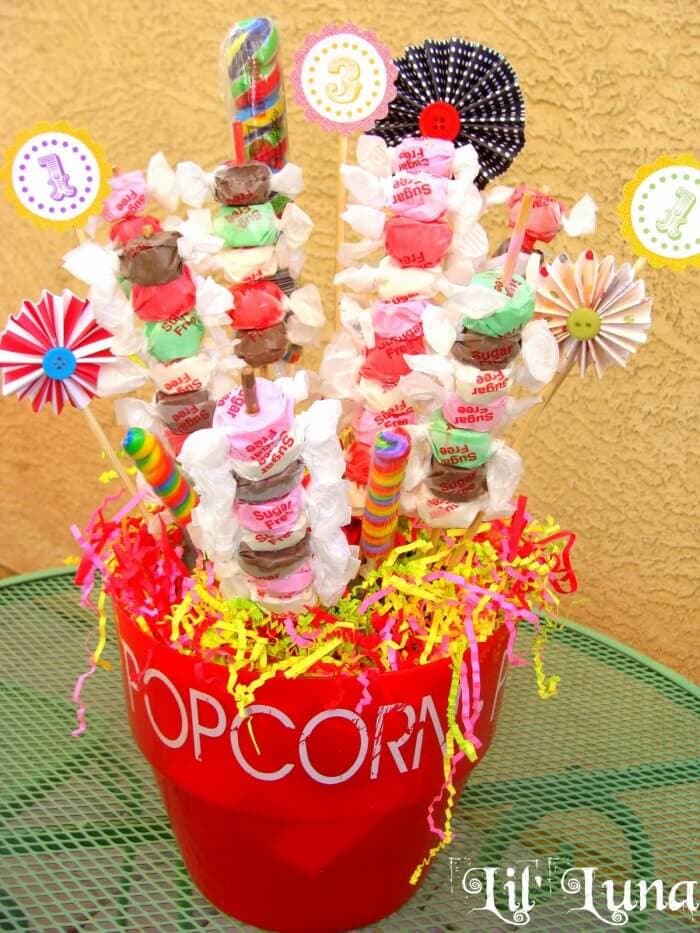 The Main Centerpiece on the Dessert Table with some
Salt Water Taffy Kabobs.
The Goody Bags for the Kids.
Used these Popcorn Bags from Dollar Tree, and filled with other Dollar Tree goodies.
Just added a label. 🙂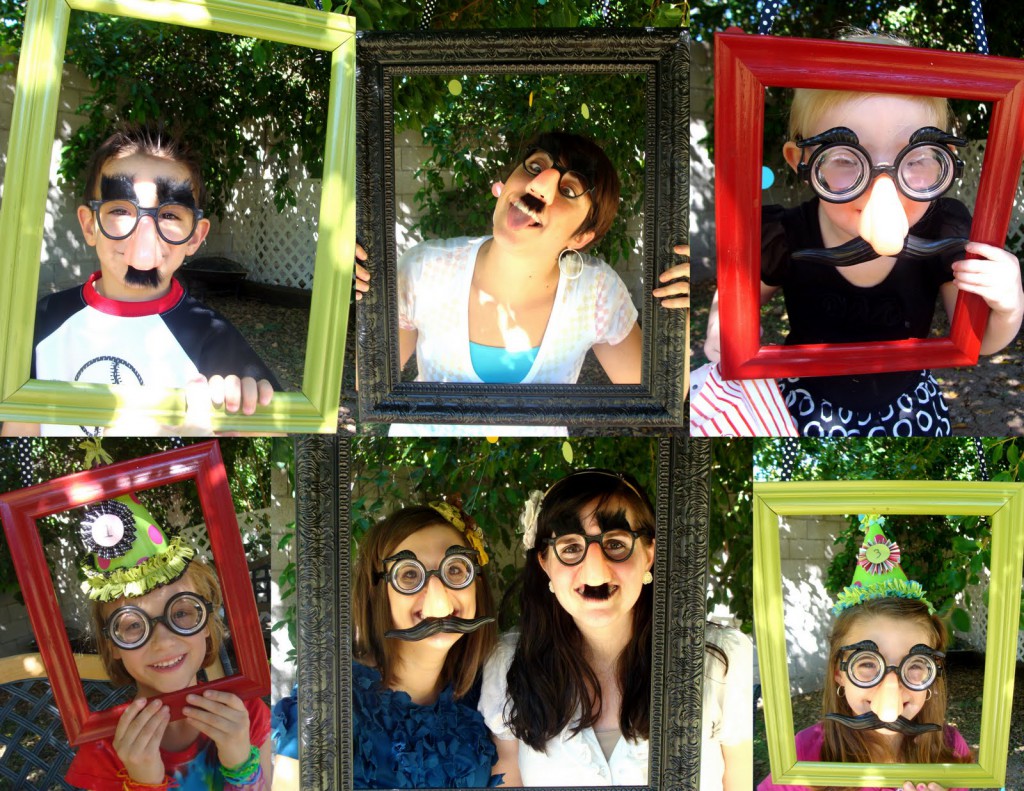 I spray painted some frames and hung them on some ribbon on a tree for people to stand behind and take funny pics with these "funny faces" I got from the Dollar Store.
Looved it!
And here are some of the fun things I made for the Party:
Birthday Invitations
Cotton Candy Bags
Popcorn Centerpieces
Party Hats
Vinyl Signs
Cupcake Toppers
I made almost EVERYTHING with items I already had, but I'll give you a brief Tutorial for each item.

BIRTHDAY INVITATIONS:
SUPPLIES:
-Cardstock
-Scrapbook Paper
-Printer/Scanner
DIRECTIONS:
1. Print and cut out pictures of the birthday kiddos.
2. Using scrapbook paper, I cut out party hats and glued them to the pictures. I then glued those pics to a piece of scrapbook paper and scanned it into the computer.
3. Once it was scanned, I opened the image in Microsoft Word and added a Text Box to add text to the picture. I saved this and printed.

4. I did the back side in Word and used fonts downloaded from dafont.com (Ringmaster, Circus & Coney Island). I then printed these out.
5. Glue front and back to cardstock paper. To make it look more like a ticket, I used my circle hole punch to punch out the corners.
They may not be as easy as buying them, but they were cheaper to make and are cuter than what you can find in the store. 🙂

Cotton Candy Bags
SUPPLIES:
-Cotton Candy (Bought Bags from Target in the $1 Section)
– 6.5 x 6.5 inch Poly Bags
– Cardstock
DIRECTIONS:
1. Print out Cotton Candy Labels on Cardstock. Cut out with blank space above it. Fold over.
2. Divide Cotton Candy into 4 pieces. Place in bag and seal.
3. Add topper to top of bag and staple on.

POPCORN CENTERPIECES
SUPPLIES:
-Plastic Popcorn Boxes
-Weight to way down box)
-Floral Foam
-Skewers
-Scrapbook Paper
-Paper Grass
DIRECTIONS:
1. Put weight at the bottom of the box, and add floral foam (I cut one rectangle in half and used that).
2. Hot glue paper accordion flowers or other paper embellishments (I used some of my leftover cupcake toppers) to skewers.
3. Stick skewers in floral foam.
4. Add paper grass and candy to embellish.

PARTY HATS
SUPPLIES:
-Plain Party Hats
-Vinyl Dots or Scrapbook Paper Dots
-Hot Glue
-Scrapbook Paper
-Crepe Paper
-Sewing Machine
-Chipboard
-Glitter
-Mod Podge
INSTRUCTIONS: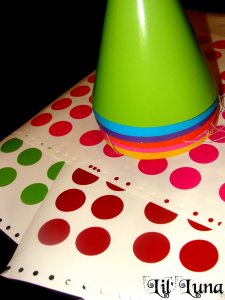 1. I used my vinyl machine to cut out 1 inch circles of different colors. If you don't have a vinyl machine – no worries! Just cut out (or punch out) circles of scrapbook paper to glue on.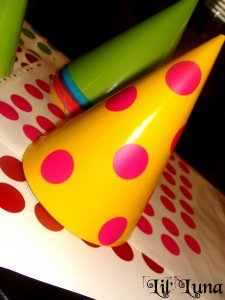 2. Add dots to hats in a random pattern. Set hats aside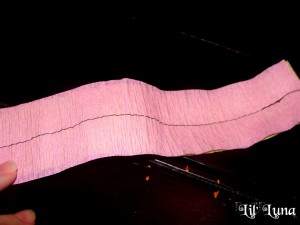 3. Grab 2 crepe paper rolls. Put pieces together, back stitch the first inch or so and then sew along the middle. Each hat required about 4 feet of SEWN crepe paper.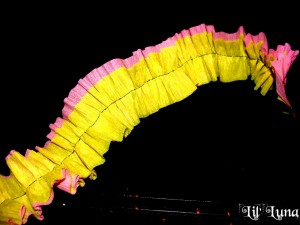 4. Grab the unstitched piece of string at the end of the crepe paper and slowly pull, scrunching crepe paper as you go and pulling it towards the end that you started sewing at. You will continue to do this until all the crepe paper is gathered.
5. Once crepe paper is gathered, you can cut into the crepe paper making sure you don't hit the stitch so you can make it look more frayed. Take this piece and hot glue around the base of the party hat.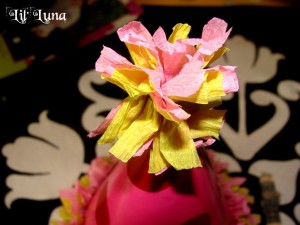 6. With your leftover crepe paper, hot glue around the top of the party hat.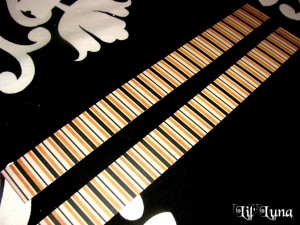 7. Now you will make the piece that goes onto the hat. To do that you will need to cut TWO 12 inch long and 1.5 inch wide strips of scrapbook paper. You will fold the paper back and forth until you come to the end of the piece. You will then hot glue the ends together as well as the other ends so that it makes a zig-zag circle.
8. Then you will push the edges of the circle in so that it forms an accordion flower. Hot Glue the center and hold. Do the same for the back side of the flower.
9. Now you will need to trace out your number onto chipboard (or cardstock).
Cut out, mod podge the front and add glitter.
Let dry.
10. Hot glue your accordion flower to the front of your hat. Also hot glue your number to the middle of the flower.
VINYL SIGNS
SUPPLIES:
– Masonite

– White Spray Enamel

– Saw (or have it cut at Lowe's)

– Vinyl

– Polyurethane


DIRECTIONS: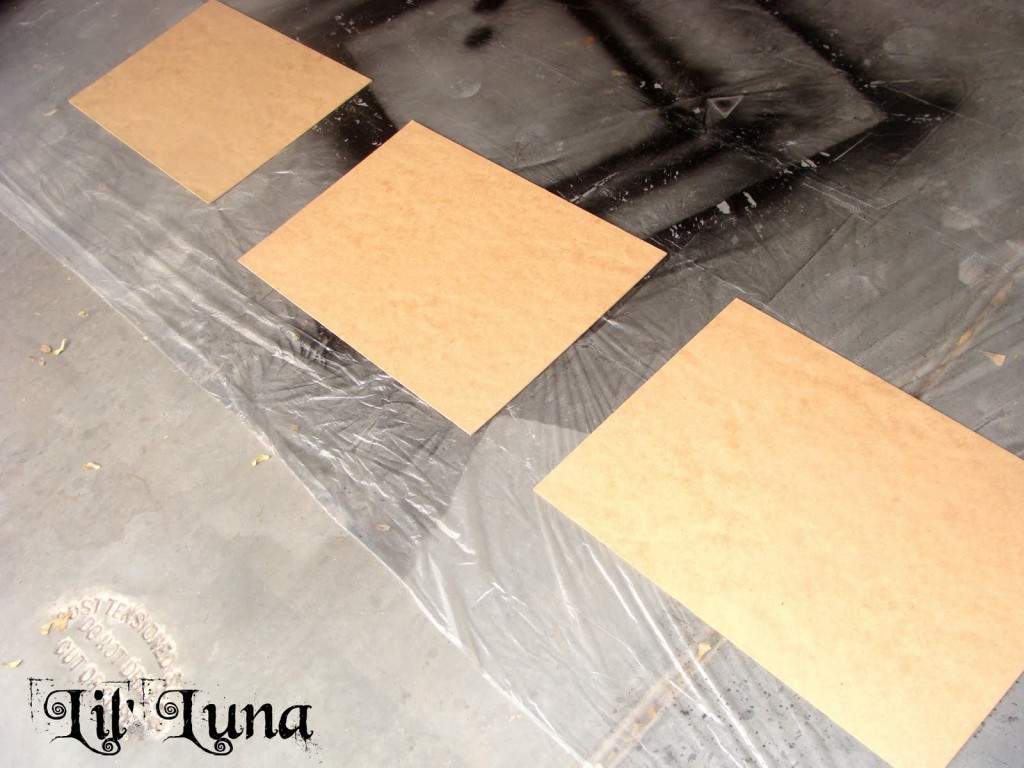 1. Cut Masonite into 16 in. x 24 in. rectangles.
(My cute hubby – he's the BEST helper!!)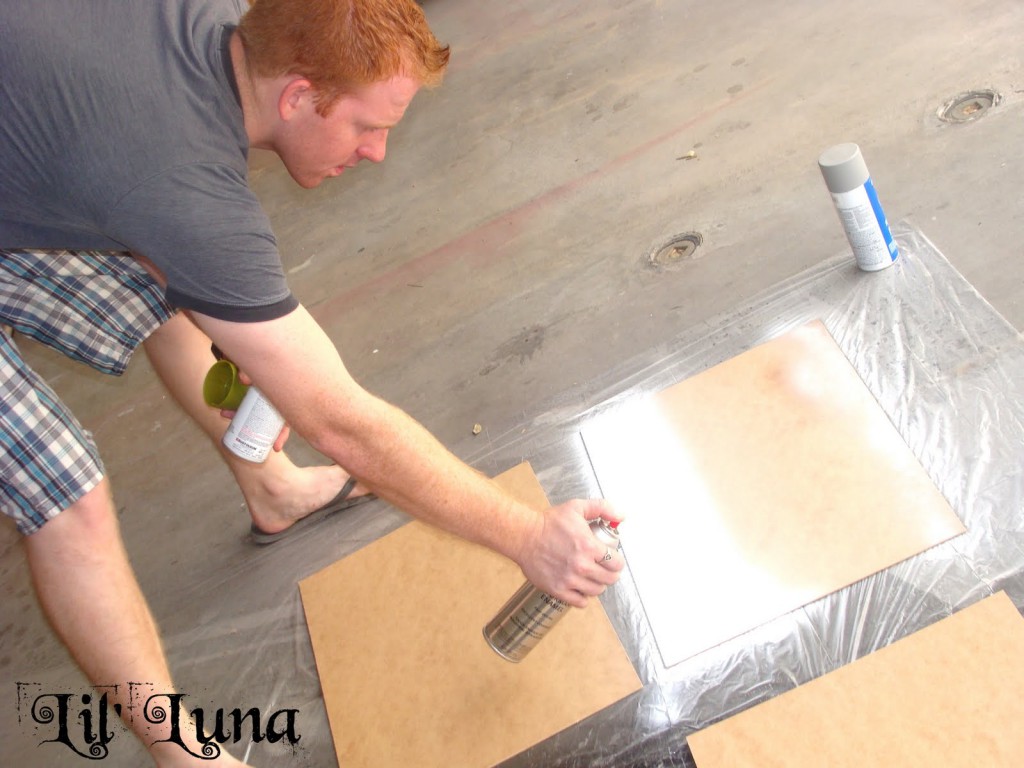 2. Spray boards the color you want them. Let dry.
3. Cut vinyl with words you want. I used "CONEY ISLAND" font downloaded from dafont.com.
I cut the words: PHOTOS, CANDY, DESSERT, POPCORN, GAMES, FOOD.
4. Peel and add vinyl to boards. Polyurethane and let dry.
5. Add ribbon if desired.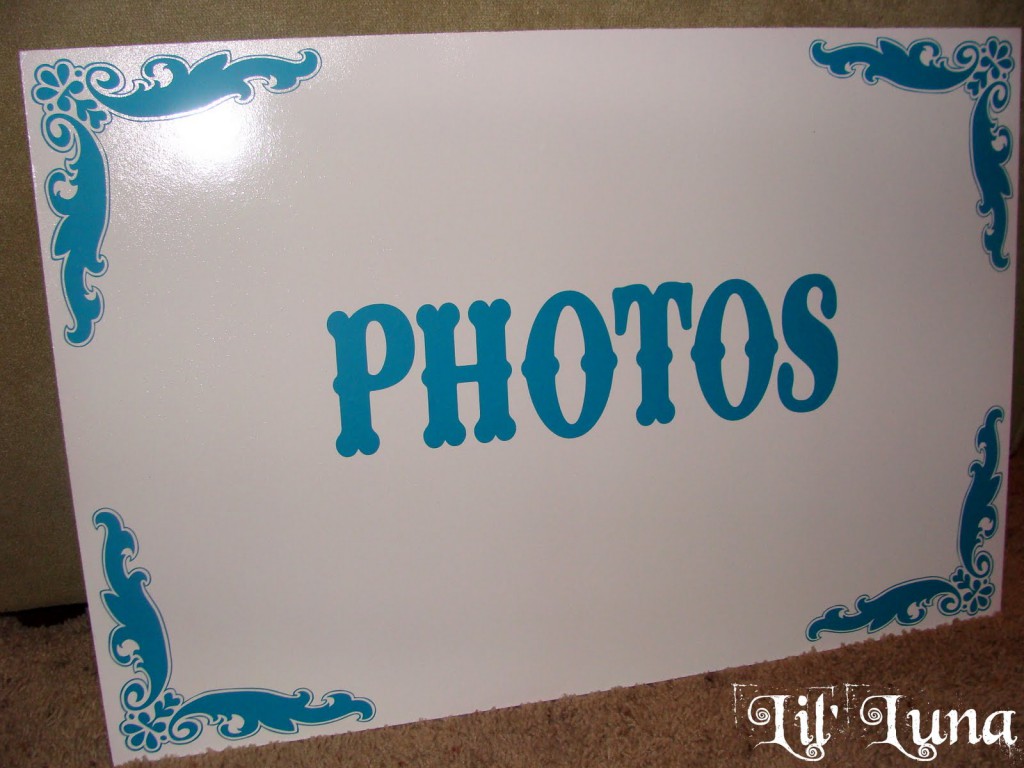 CUPCAKE TOPPERS
SUPPLIES:
– Cardstock

– Labels on Paper

– Toothpicks

– Hot Glue

– 1.5 in. circle punch

– 2 inch scalloped circle punch
DIRECTIONS:

1. Using scallop punch, punch circles out of cardstock.
Birthday CupcakeToppers#1 http://d1.scribdassets.com/ScribdViewer.swf?document_id=38045819&access_key=key-24uorf2auepbdky8lwaj&page=1&viewMode=list
Birthday Cupcake Toppers #3 http://d1.scribdassets.com/ScribdViewer.swf?document_id=38045845&access_key=key-1hbq07uyu405m1fnhnkh&page=1&viewMode=list
2. Print out Number Labels on regular paper or white cardstock. I've provided these PRINTABLES for all of Sumo's Readers.
(Font used: Ringmaster downloaded from dafont.com).
3. Using circle punch, punch out numbers from paper.
4. Glue numbers to cardstock.
5. Hot glue toothpicks to backs of cardstock. Cover hot glue area with another circle if you're OCD like me and want to cover the back. 🙂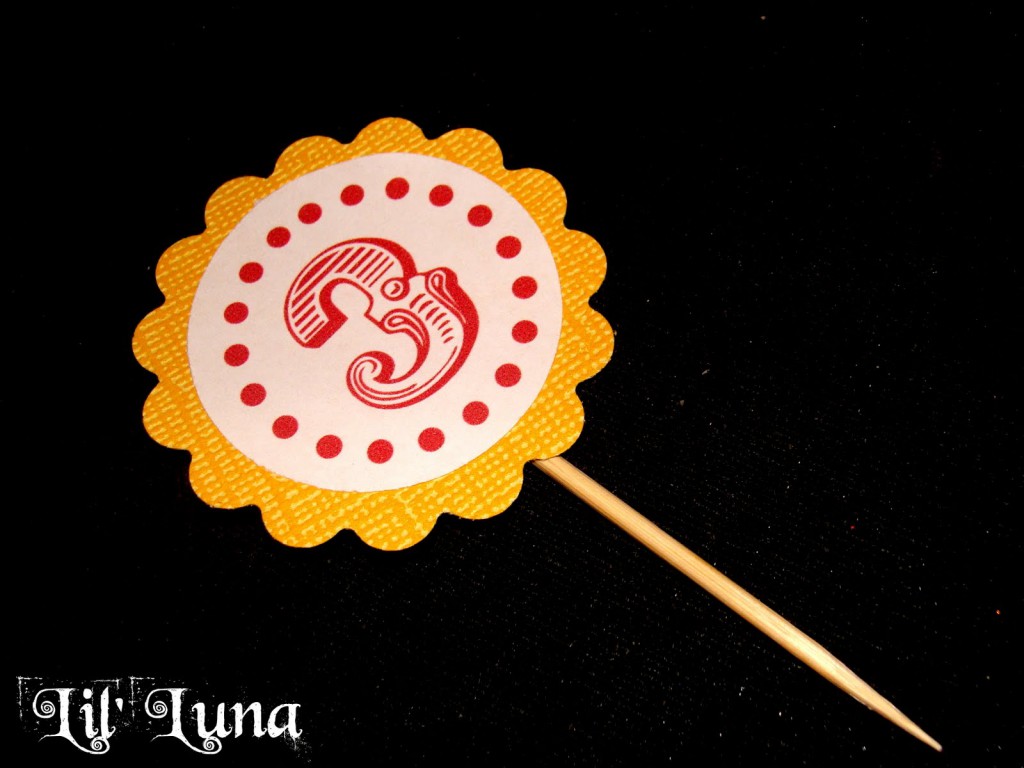 Voila. Fun and simple Cupcake Toppers.
Although I had so much fun planning the party I'm glad it's over.
I need a nap now. 🙂
For more fun party ideas, be sure to check out: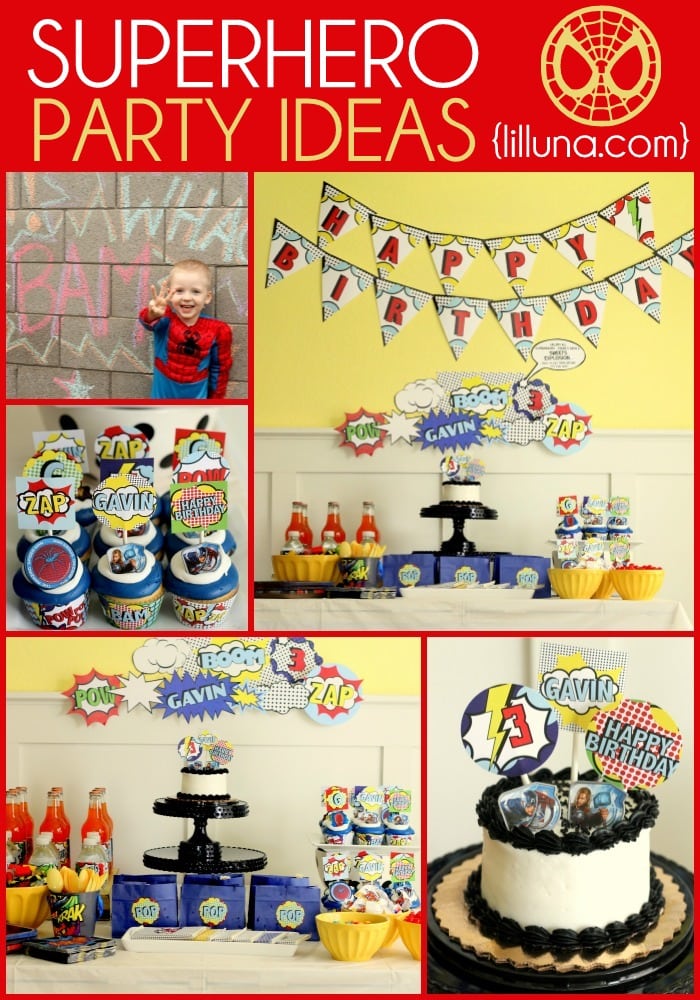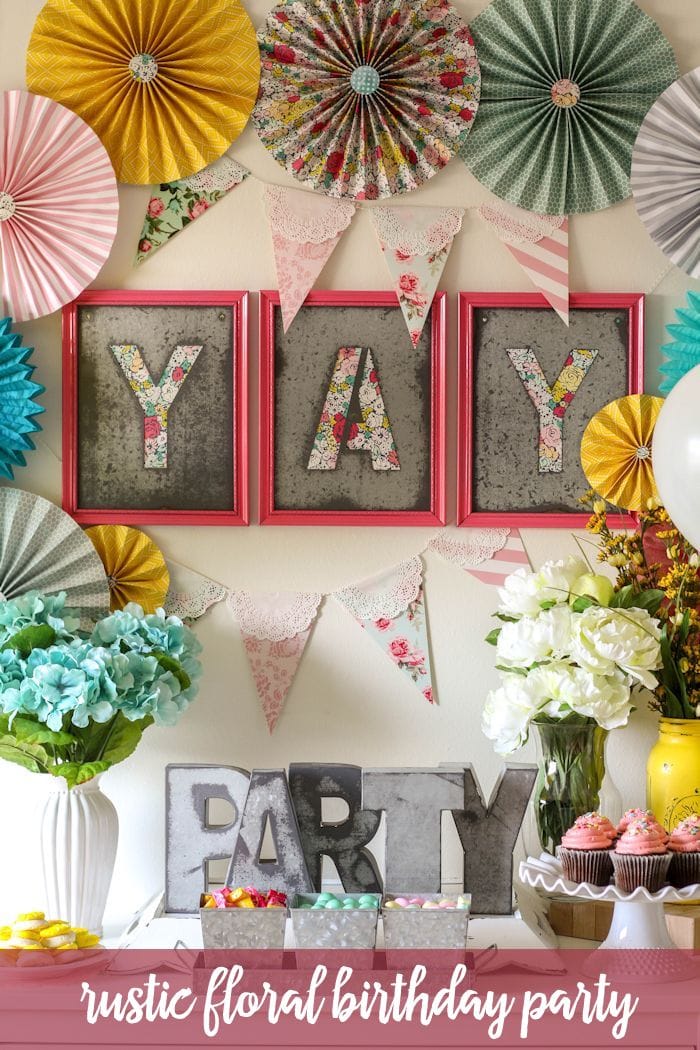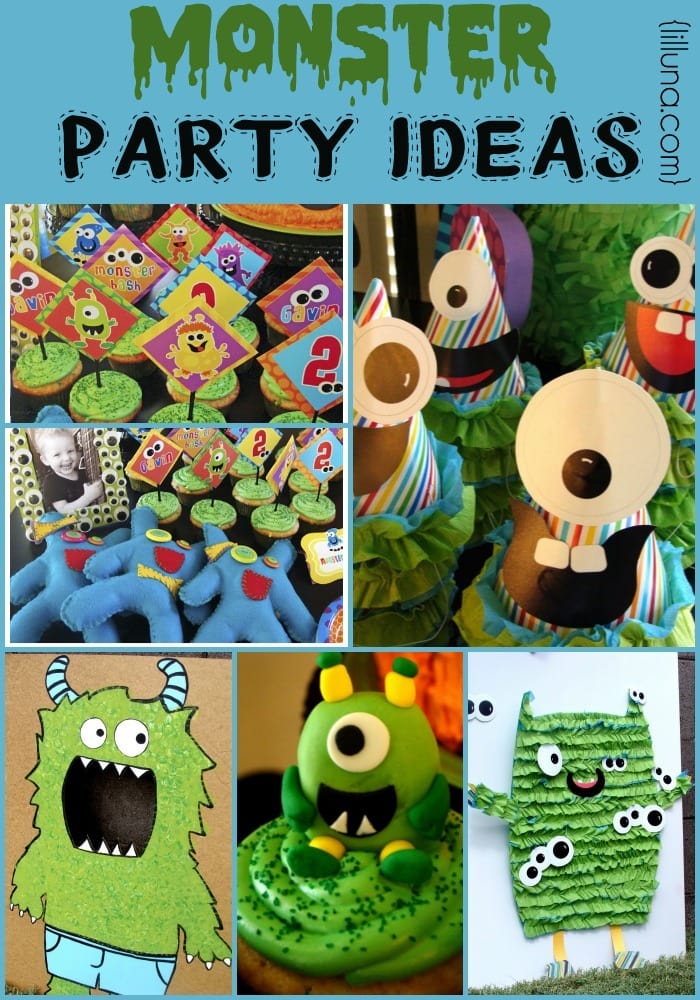 For all party ideas go HERE. 
For all Gift Ideas go HERE.
And get weekly emails with monthly freebies by signing up for the Lil' Luna newsletter. 🙂
For even more great ideas follow me on Facebook – Pinterest – Instagram – Twitter – Periscope – Snapchat & YouTube.
ENJOY!