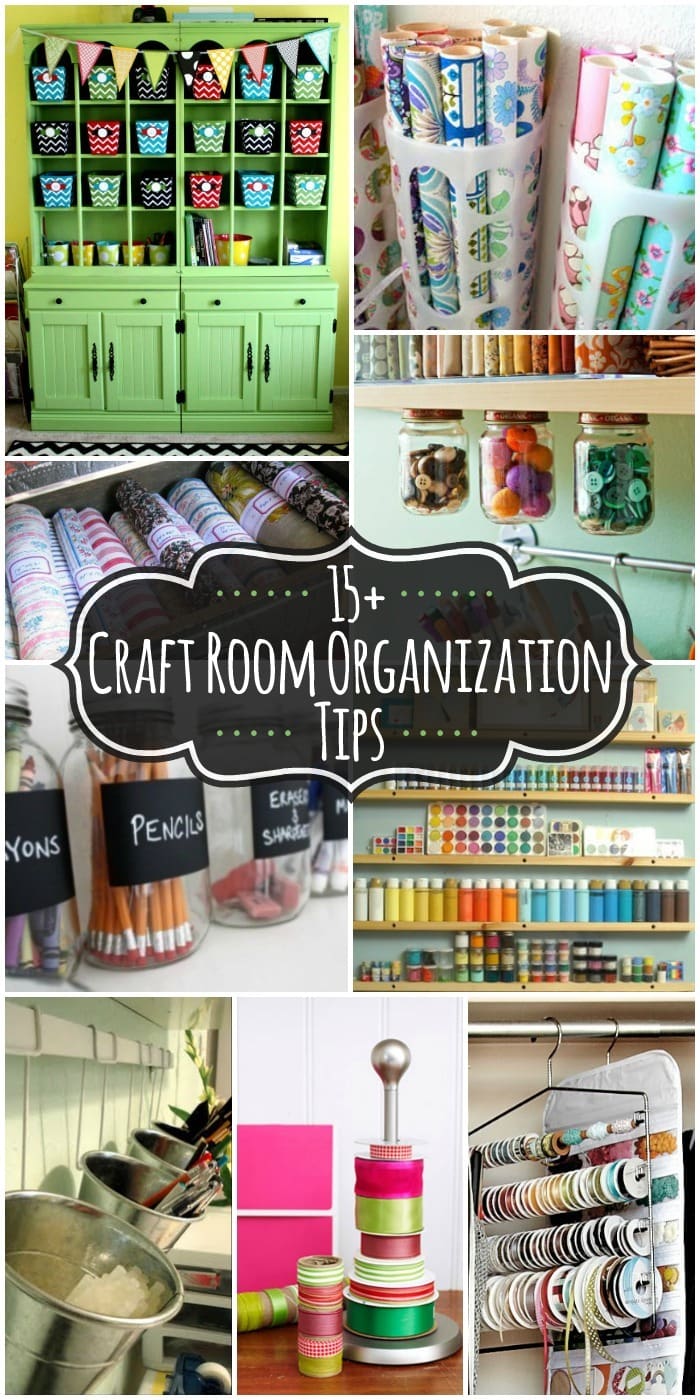 As mentioned before, I'm in the process of deep cleaning and one of the rooms I've been working on {for FOREVER!!!} is my craft room. One day I'll have it nice, but in the meantime, I love checking out all the amazing Craft Room Organization ideas out in Blog Land. Here are some of my FAVs and ones that I will definitely be using for my own room. 🙂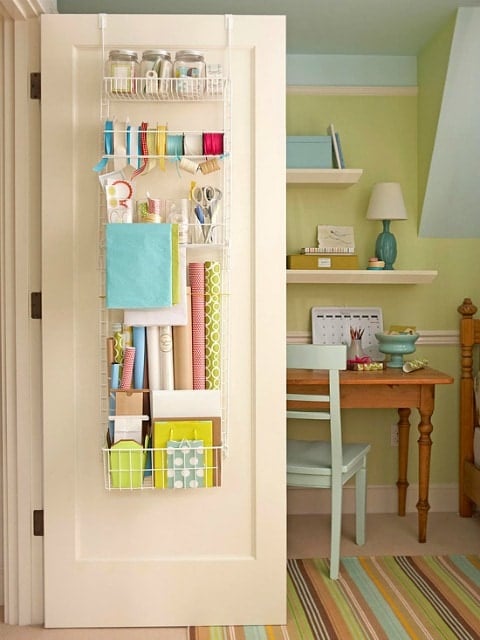 Door Organization from BHG
Use the door to save on space – brilliant!
Peg Board Organization Rom Nest of Posies
Peg Boards are a great way to organize!
Pant Hangers for Organizing from Creating Keepsakes Blog
Who would have thought Pant Hangers could be so handy?!
Creative Storage from All Sorts
Loving these two ideas – so smart AND cute!
Craft Room Bucket Organization from Young and Crafty
Buckets are wonderful and so handy to store items in.
Bin Organization from Sew Many Ways
Bins are my best friend – so easy to stack and store.
Food Jar Organization from Good Housekeeping
Check Out My Other Recipes
It's always nice to use old items for storage.
Framed Thread Holder from Grey Luster Girl
This frame is cuter than any thread holder I've ever seen!
Ribbon in Straw Holder from All People Quilt
I'm sure I could find a few straw holders at Goodwill… so cute and vintage!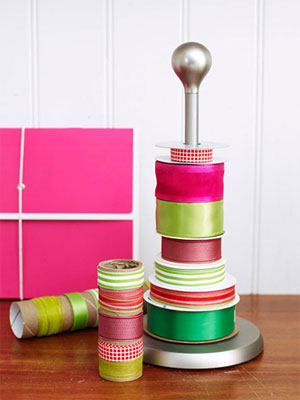 Ribbon on a Paper Towel Holder from Good Housekeeping
So fun to use this Paper Towel holder for your ribbon.
Paint Organization from Pinterest
Doesn't this paint look so fun and organized?!
Mason Jar & Chalk Vinyl Organizing from Thrift Core
Chalk Vinyl + jars = easy, cute and resourceful storing.
Organizing Fabric from Just Something I Made
Use her printable labels to know how much fabric you have left – GENIUS!!
Cupcake Pan Organizing from The Daily Buzz
Perfect for the craft room or play room!
Gift Wrap Storage from Organizement
These are plastic bag holders from IKEA – smart!
Wall Organizing from Pottery Barn
And here are a few of my own…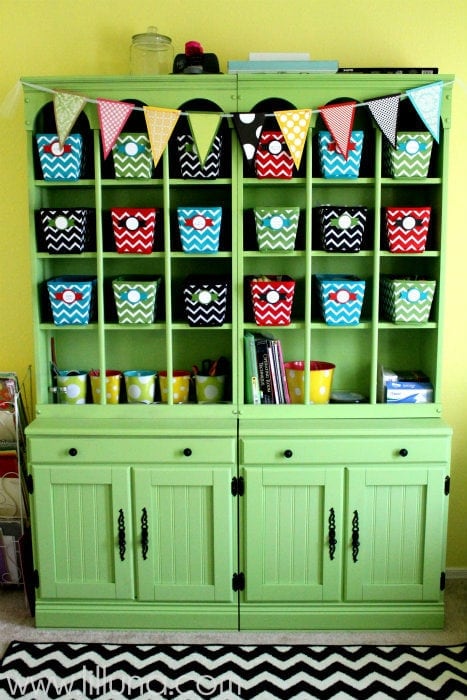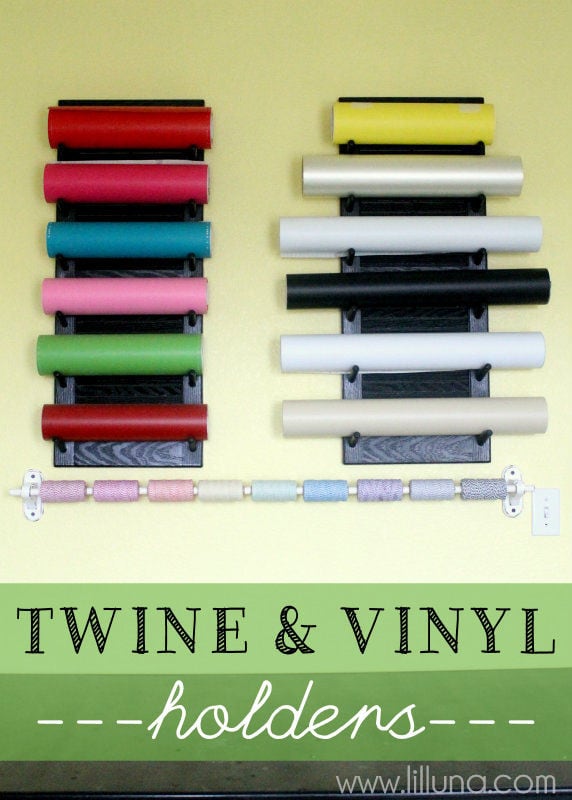 Do you have any tips or tricks to keep your Craft Room organized?
If so – spill the beans! 🙂
For more organization ideas be sure to check out: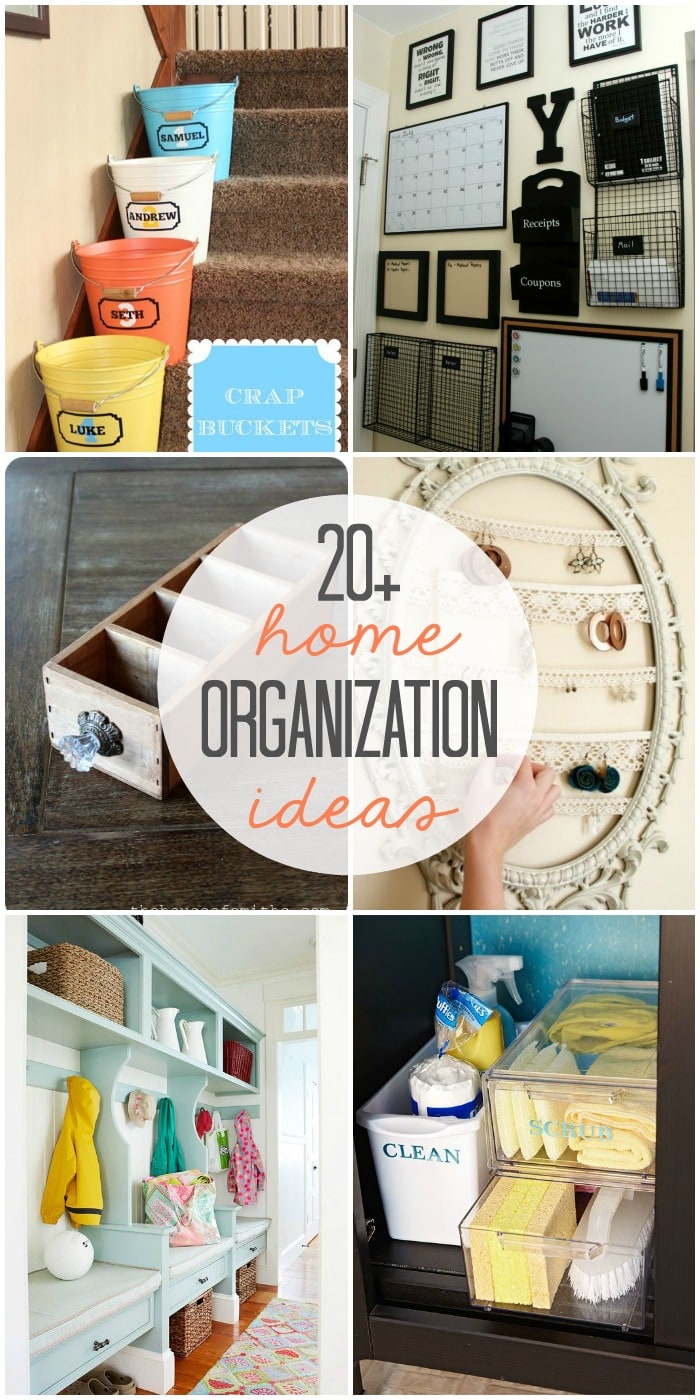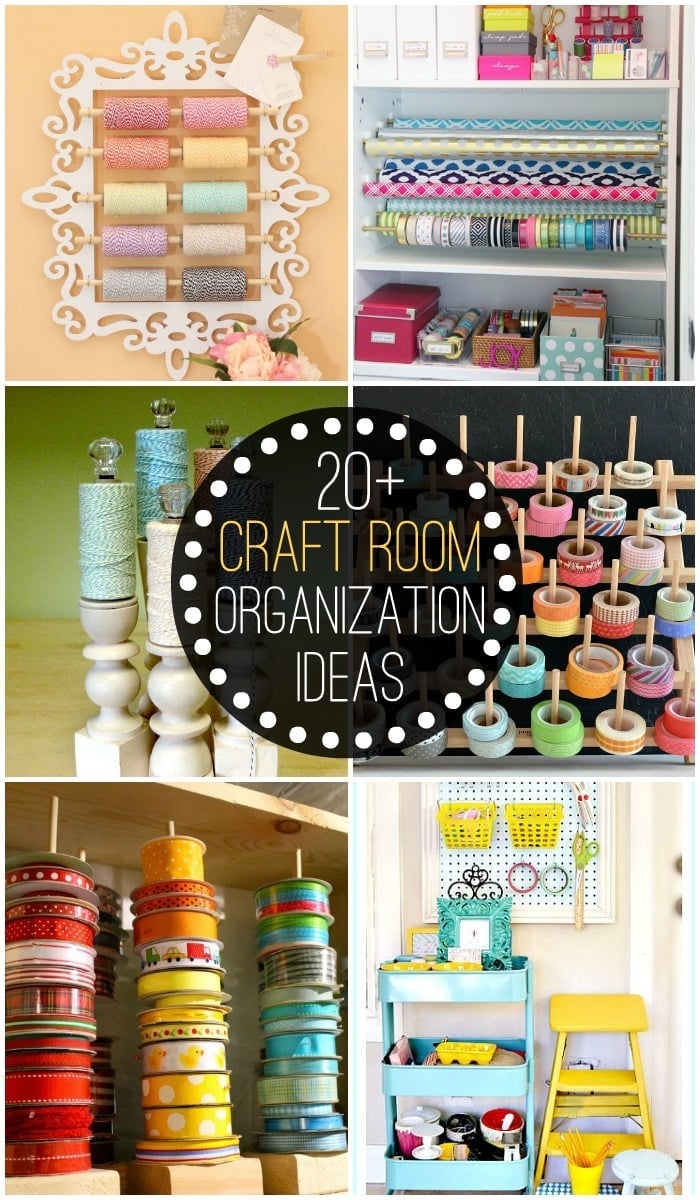 20+ Craft Room Organization Ideas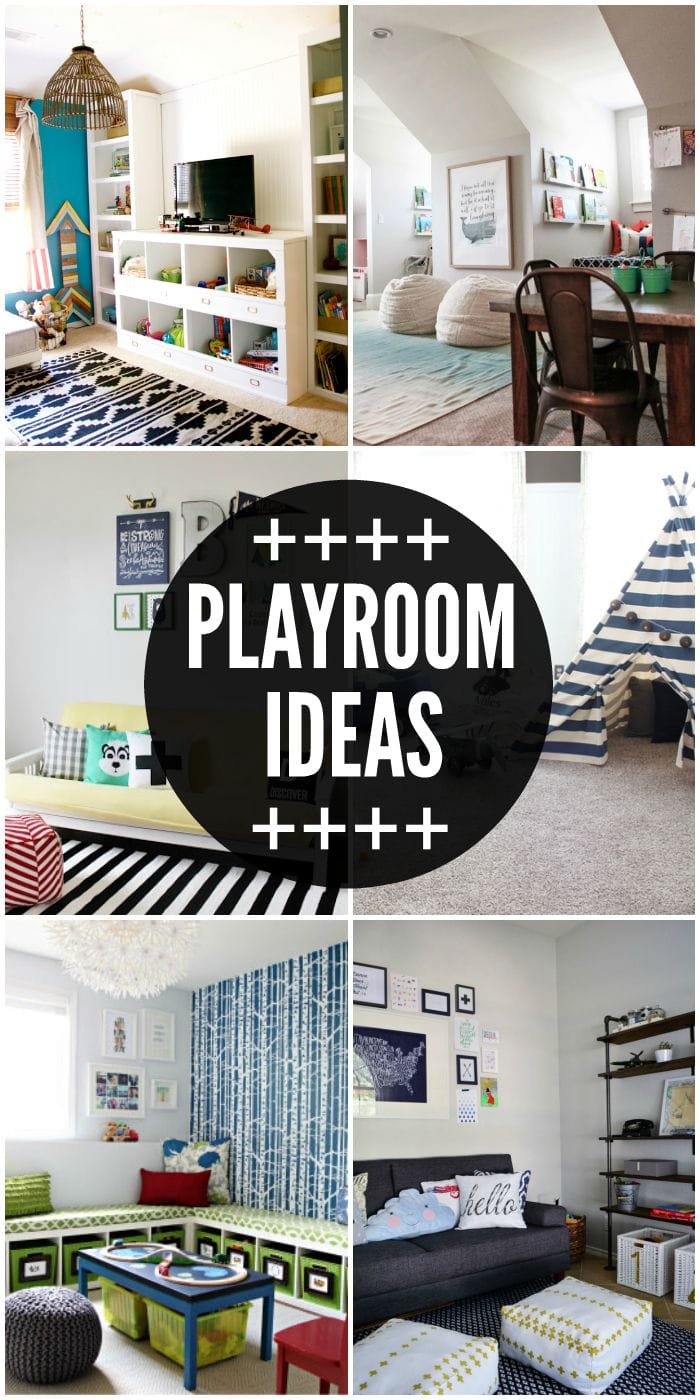 So many great ideas!!
For all Organization ideas on the site go HERE.
For all Decor ideas go HERE.
And get weekly emails with monthly freebies by signing up for the Lil' Luna newsletter. 🙂
For even more great ideas follow me on Facebook – Pinterest – Instagram – Twitter – Periscope – Snapchat & YouTube.
ENJOY! 
Need more recipes and creative ideas? Sign up and get a FREE copy of my latest ebook!