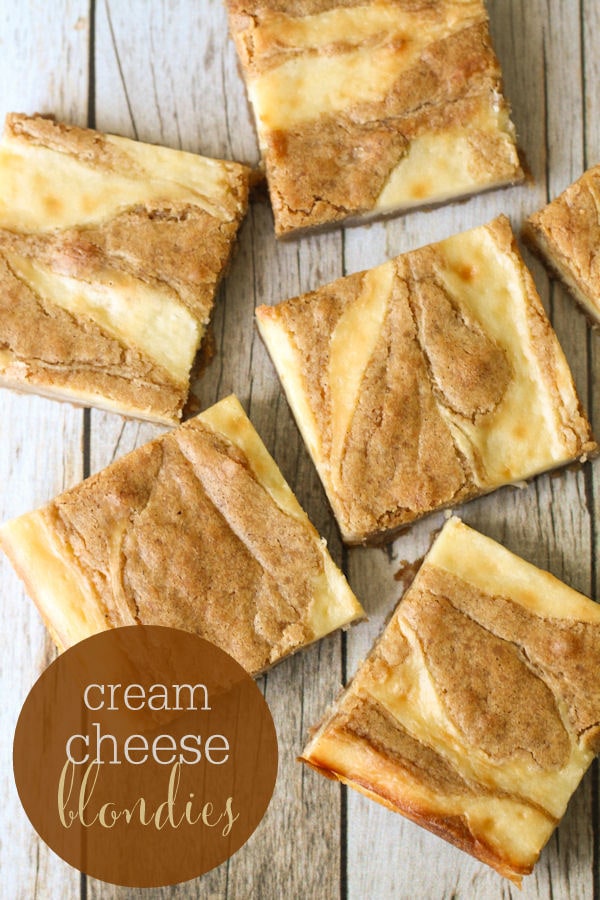 Hi, it's me – Lily!
Guess what? I went to my friend, Maddie's, birthday party last night. It was awesome. We got to decorate a castle, we got a goodie bag and we got to play games. We even had pizza and chocolate cake! A ton of my friends from church was there!! It was great. We even  got to do movie night last night and we watched, "Hoodwinked." Before the movie, mom and I made some Caramel Apple Nachos that we will share with you next week. They are realllly good and soooo easy to make. You know what else is really good and easy – this next recipe! They are Cream Cheese Blondies, but we made 2 versions… regular and a fall version.
SO YUMMY!
THE GAME PLAN: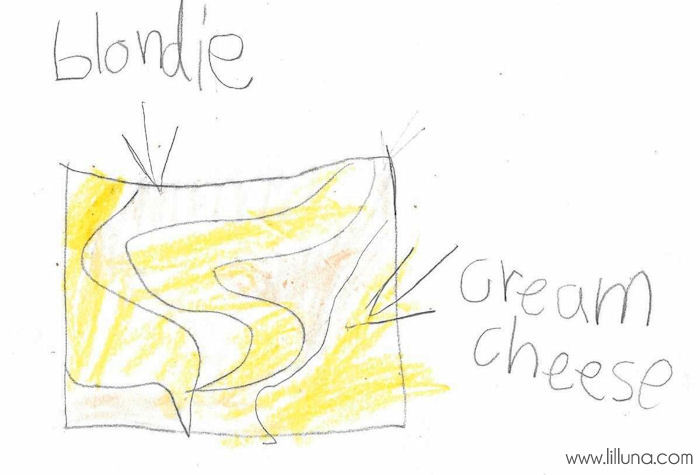 We really liked these Cream Cheese Blondies… I liked picking and eating the cream cheese the best!!
Here's the recipe: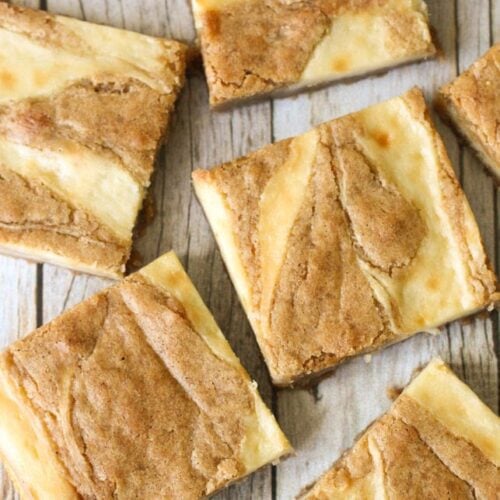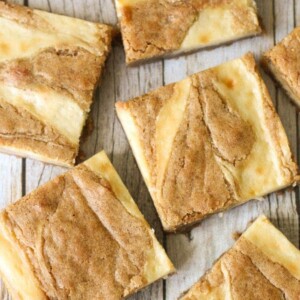 Cream Cheese Blondies Recipe
Delicious Cream Cheese Swirled Blondies!! A yummy recipe of a blondie brownie with a swirl of cream cheese!
Ingredients
Instructions
In a medium bowl mix butter, brown sugar vanilla and 2 eggs until well blended.

In a separate bowl combine flour, baking powder and salt. Mix this with the butter mixture until all combined. (Add the optional Pumpkin Pie Spice in this step for a great fall treat!)

Spread ⅔ of the batter into a greased 9x13 pan.

In a small bowl beat cream cheese and sugar together until smooth. Beat in 1 egg and spoon mixture over batter.

Spoon the remaining ⅓ of the original batter over the cream cheese mixture and swirl with a knife.

Bake for 32-36 minutes or until batter is golden brown. ENJOY!
Recipe adapted from Pillsbury.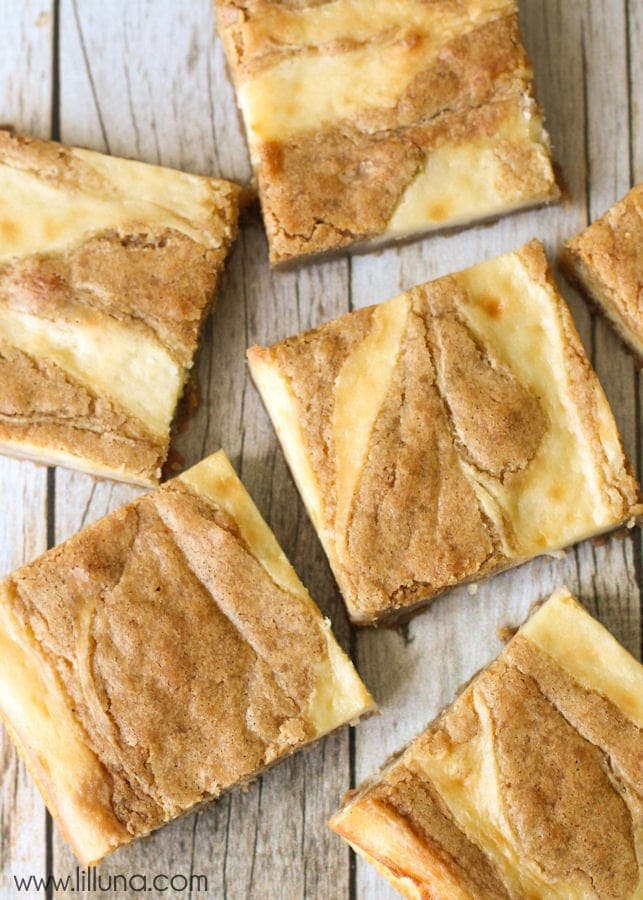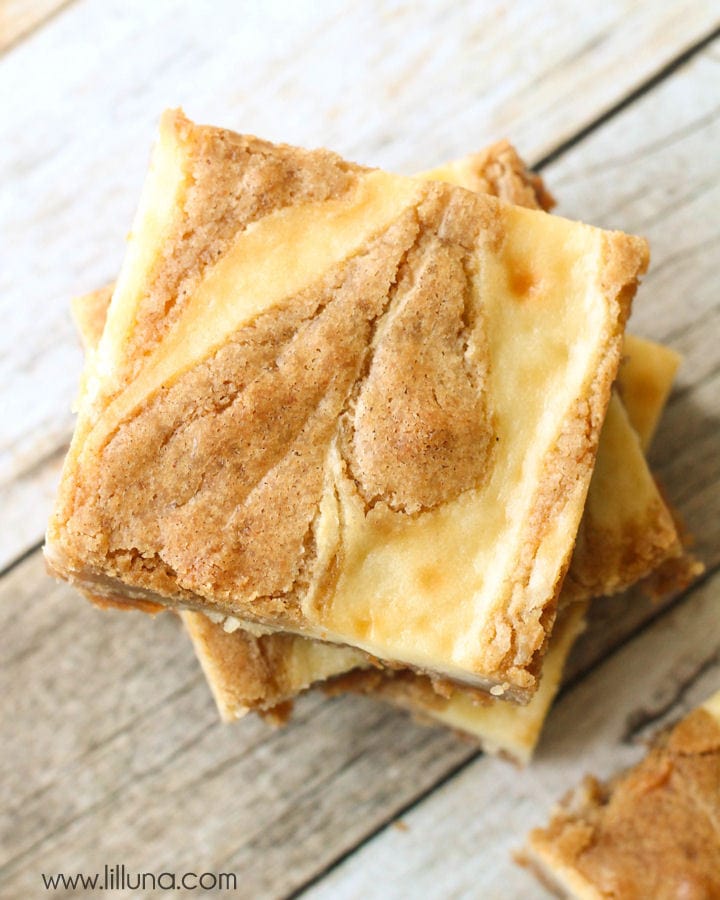 Even my dad says the cream cheese is the best part!!
🙂
We also made a fall version and just added some Pumpkin Pie Spice (2 teaspoons at Step 3) – they were so good too!!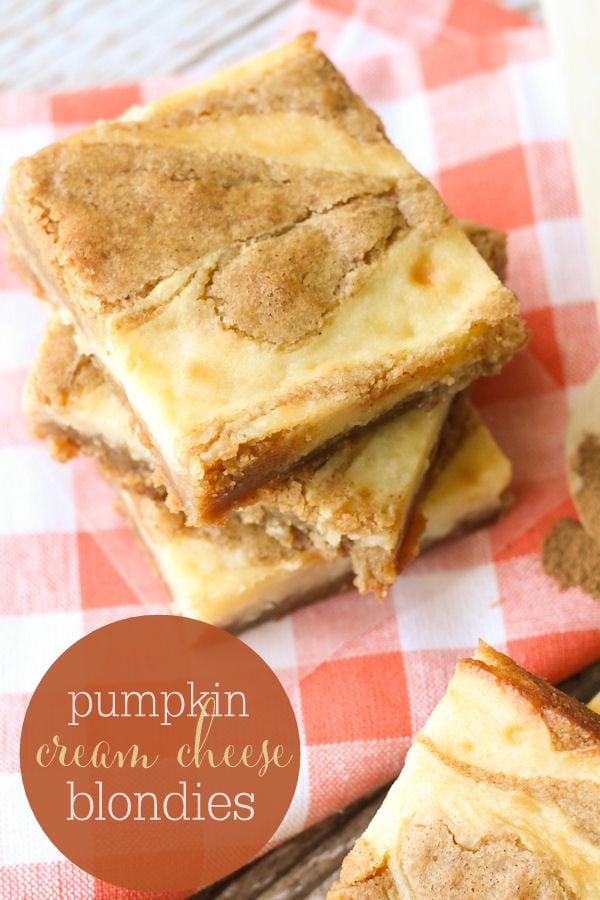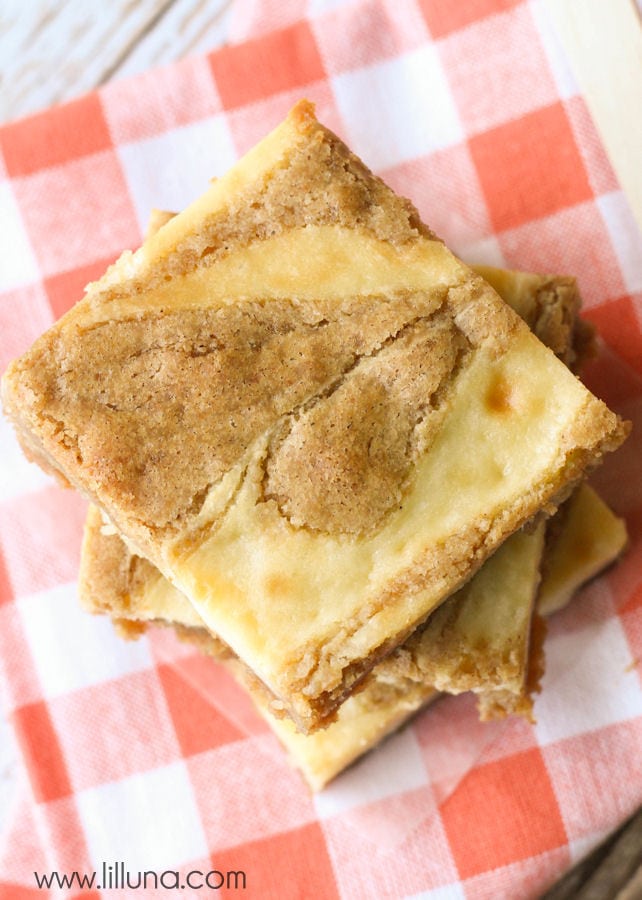 I really think you will like both versions – they are so good and the Pumpkin ones just have a small taste of fall in them.
They really are simple to make, and I hope you really like them!!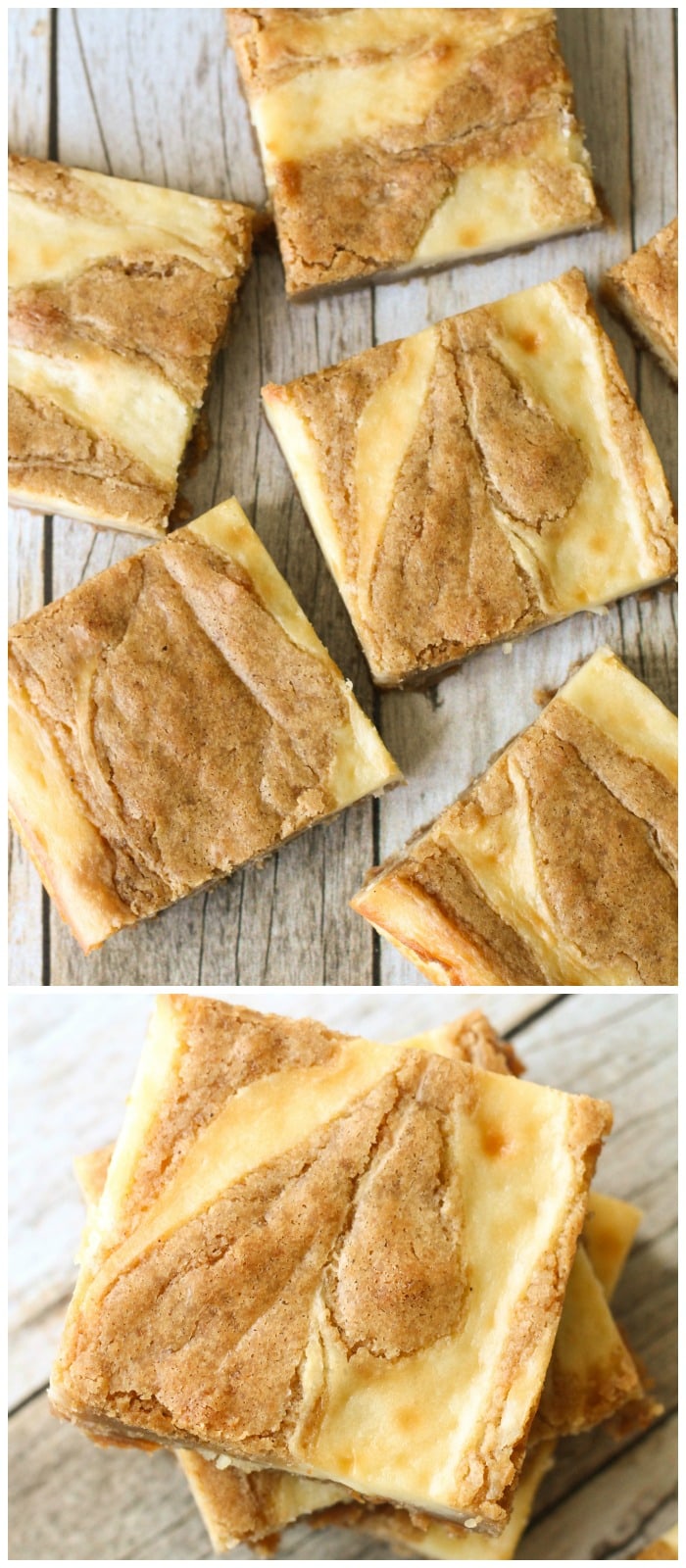 I hope you can come back again soon for more yummy treats from me.
Love, Lily
——————————————–
For more delicious fall treats from me you should check out: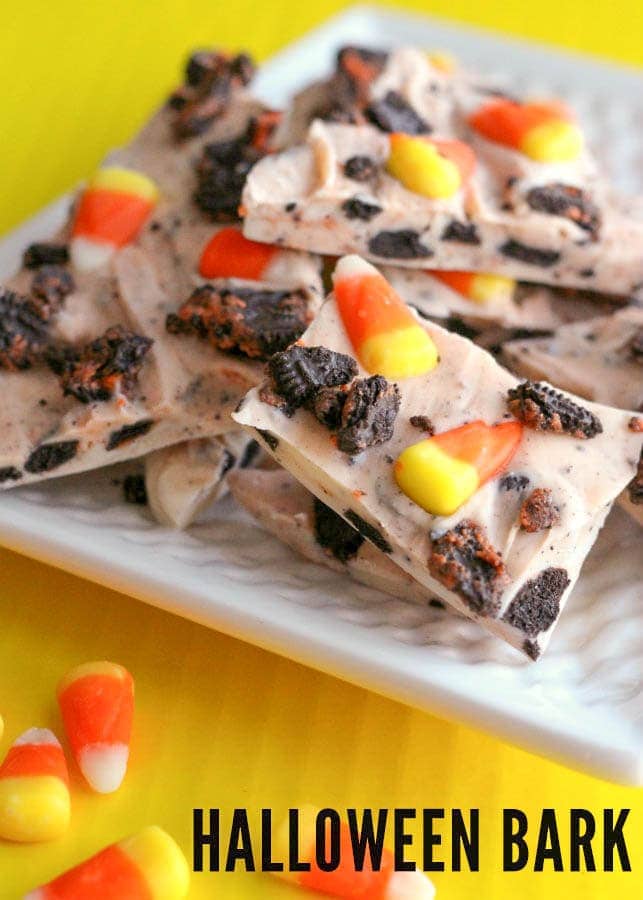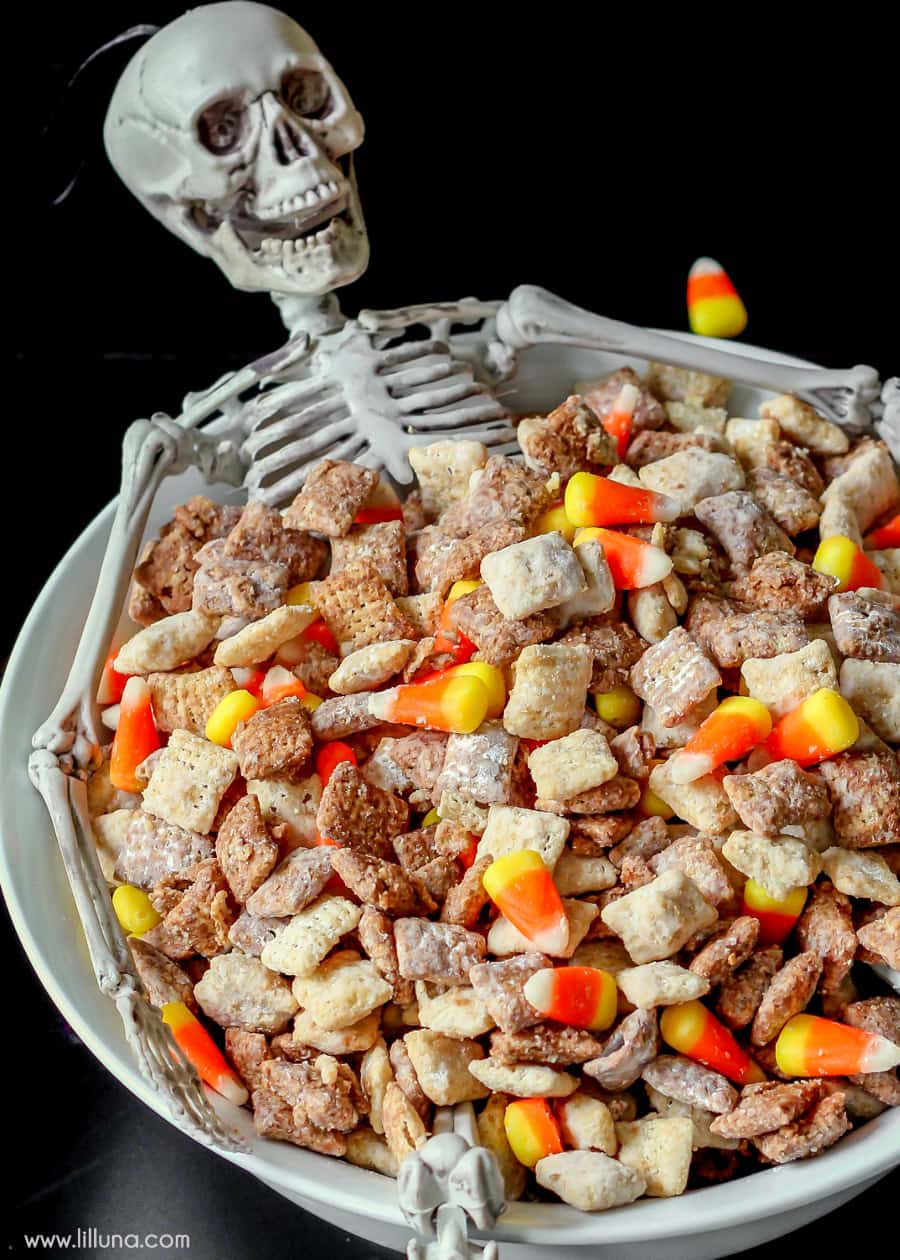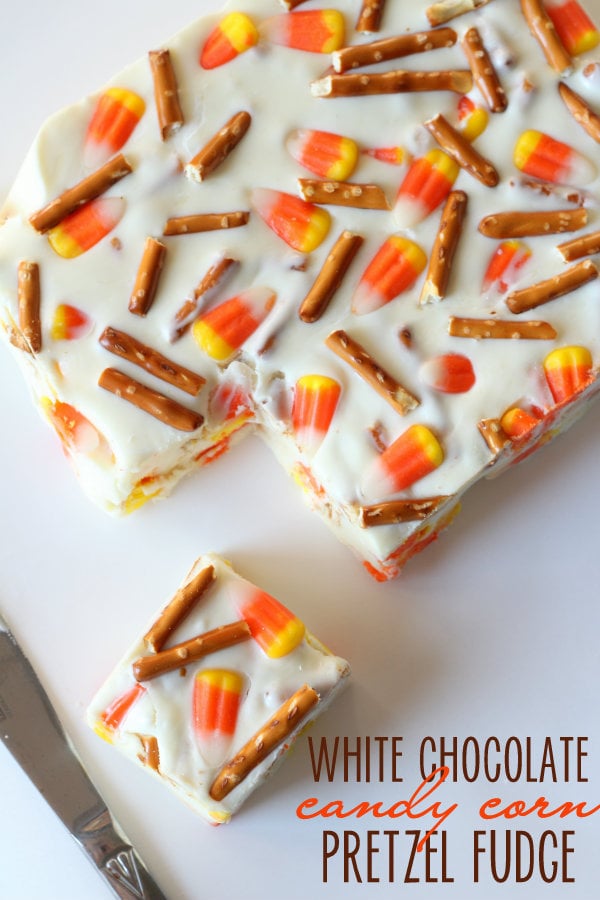 For all treats by Lily go HERE.
For all Halloween ideas go HERE!
And get weekly emails with monthly freebies by signing up for the Lil' Luna newsletter. 🙂
For even more great ideas follow me on Facebook – Pinterest – Instagram – Twitter – Periscope.
ENJOY!!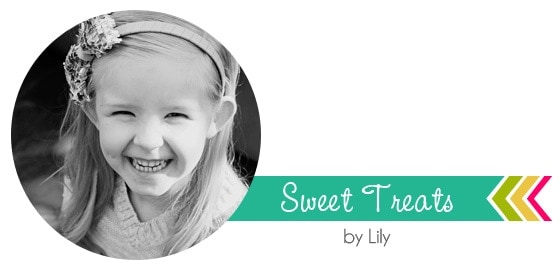 BEHIND THE SCENES AT LILLUNA.COM: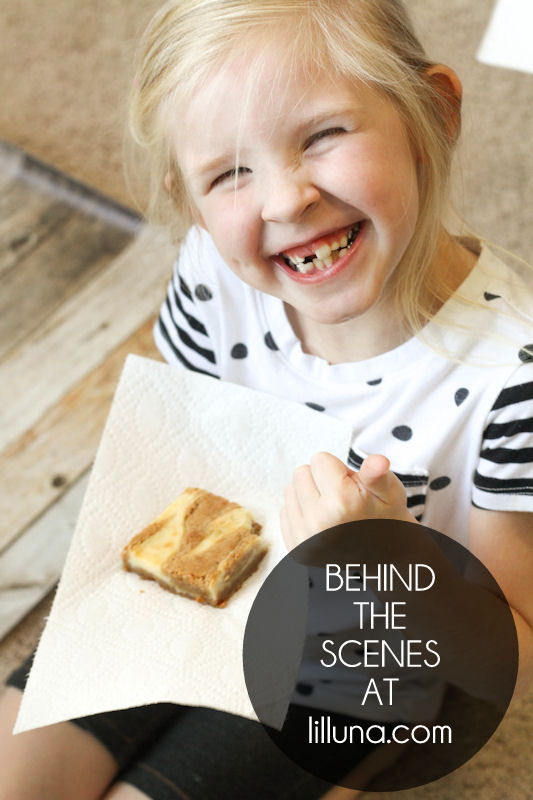 Thumbs up from ME!!!