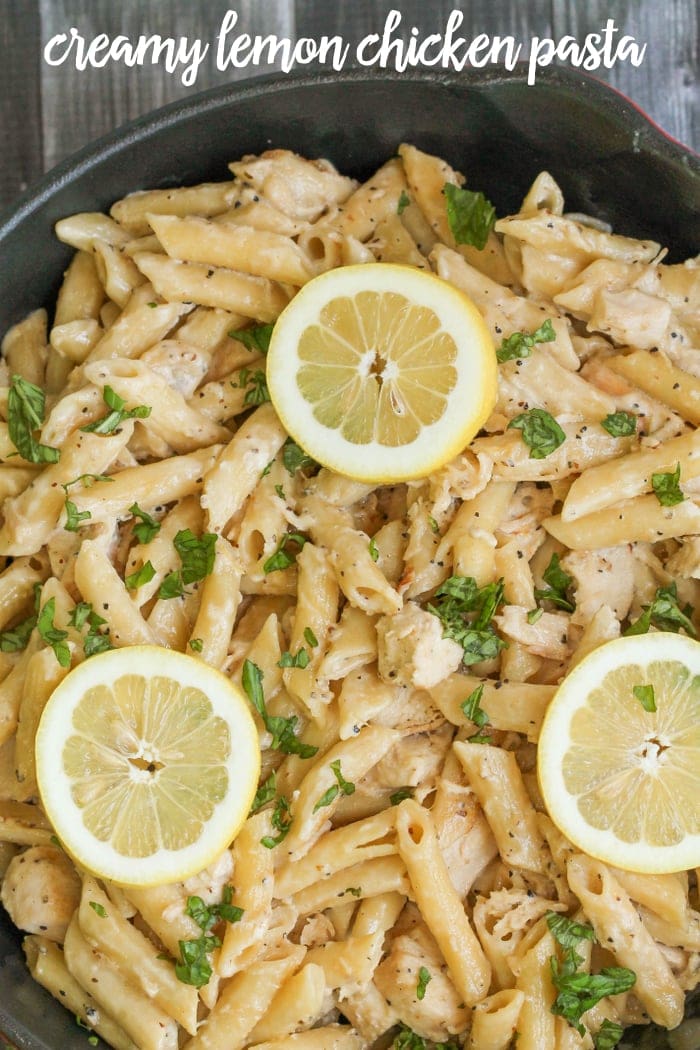 With as often as my family gets together, pastas dishes are a staple. They are quick, easy, and can feed a lot. We're always on the hunt for new, simple, delicious pasta dishes and today's recipe happens to be one of those. This Creamy Lemon Chicken Pasta is one of those recipes that we really feel is worthy to share and is a must-try! We have loads of favorite pasta dishes, but this will definitely be a new "go-to" dinner recipe.
We ended up changing a few things since we have a large family to feed, so we doubled the amount of pasta and also increased the amount of whipping cream to make sure it wasn't too dry. It ended up being perfect and fed about 10 of us. If you are looking for a recipe that feeds fewer people, you can half this one or just use the original recipe. 😉

Lemon Cream Pasta with Chicken
Ingredients
3 skinless, boneless chicken breast, cut in half
1 lemon, quartered
2 tsp garlic powder, divided
1 tsp ground black pepper, divided
2 - 14.5 ounce cans chicken broth
¼ cup fresh lemon juice
16 ounces penne pasta (cooked as directed on box)
1½ cup heavy whipping cream
1 tsp grated lemon zest
Instructions
Prepare chicken by squeezing lemon over both sides and seasoning with 1 teaspoon garlic powder and ¾ teaspoon pepper. Bake at 350 for about 40 minutes, or until chicken is cooked through.
Meanwhile, in a large saucepan, add remaining teaspoon of garlic powder and pepper to chicken broth. Bring to a boil and add lemon juice and pasta. Cook over medium heat until all liquid is absorbed, stirring occasionally, approximately 25 minutes.
Cut up your chicken into bite-sized pieces and stir in to your pasta, along with the whipping cream and lemon zest. Cook over low heat for 5 minutes, stirring every minute. Remove from heat. Let stand about 5 minutes before stirring and serving.
Adapted from Allrecipes.com
MY OTHER RECIPES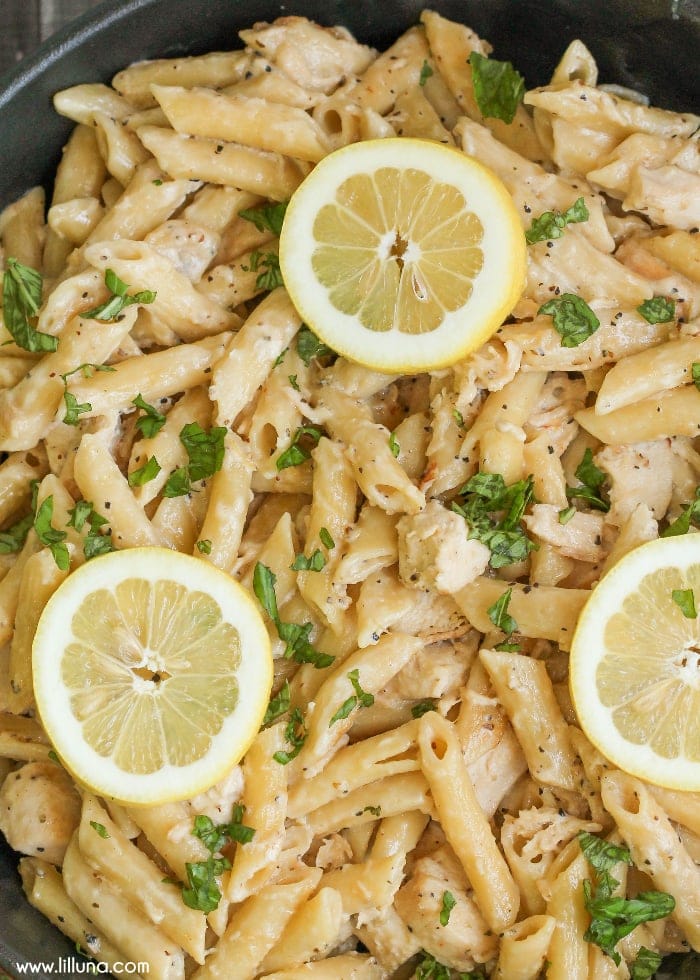 DIFFICULTY: Easy
HOW MANY DOES IT FEED: 10
ANY CHANGES MADE: We added another box of pasta and increased the whipping cream.
ANY SUGGESTIONS FOR NEXT TIME: The lemon flavor was not extremely prominent in this dish. We may add a little more next time.
You can check out more of our favorite pasta dishes: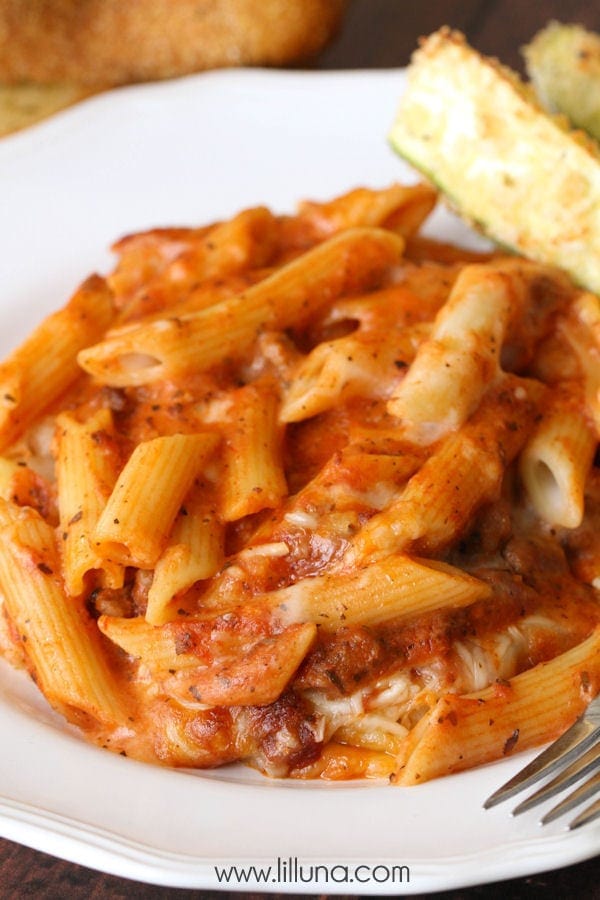 For all main dish recipes, go HERE.
For ALL recipes, go HERE.
And get weekly emails with monthly freebies by signing up for the Lil' Luna newsletter. 🙂
For even more great ideas follow Kristyn on Facebook – Pinterest – Instagram – Twitter – Periscope–Snapchat.
ENJOY!