Recently, when I was going for a specific look and having absolutely no luck finding what I wanted, I realize there was a very easy way to DIY what I was looking for with supplies I already had on hand. Want some knobs with typography or a fun graphic? Just make your own!
Here's how:
MY OTHER RECIPES
SUPPLIES:
Letters, Numbers or Graphic of your choice printed onto copy paper
Pencil
Scissors
Sharpie Marker
Ceramic Knobs
*Tape (optional)
DIRECTIONS:
Print the letters, numbers or graphics of your choice onto copy paper making sure to get right size for your knob.
Place the knob over the image and trace around it so you'll cut out just enough of the paper to place over your knob. It will be easier to work with this way.
Flip the image over and rub the lead of your pencil over the back of the image very thoroughly.
Now you're ready to place the image on top of your knob. You can either hold it in place or use tape to secure it. Then you simply trace the outline of your image.
Remove the image and you should have enough of an outline left behind to easily trace your image in with your Sharpie marker. If it's too faint you can simply wipe it clean, reapply pencil smudging to the back of image and repeat. Or simply use your pencil directly on your knob to fill in any faint areas before tracing out in marker.
Once you've got your image traced suitably on your knob it's time to make it permanent. Simply place the knobs in the oven (making sure there aren't any parts that won't be oven safe – i.e. plastic) on a baking sheet and bake at 350 for 30 mins.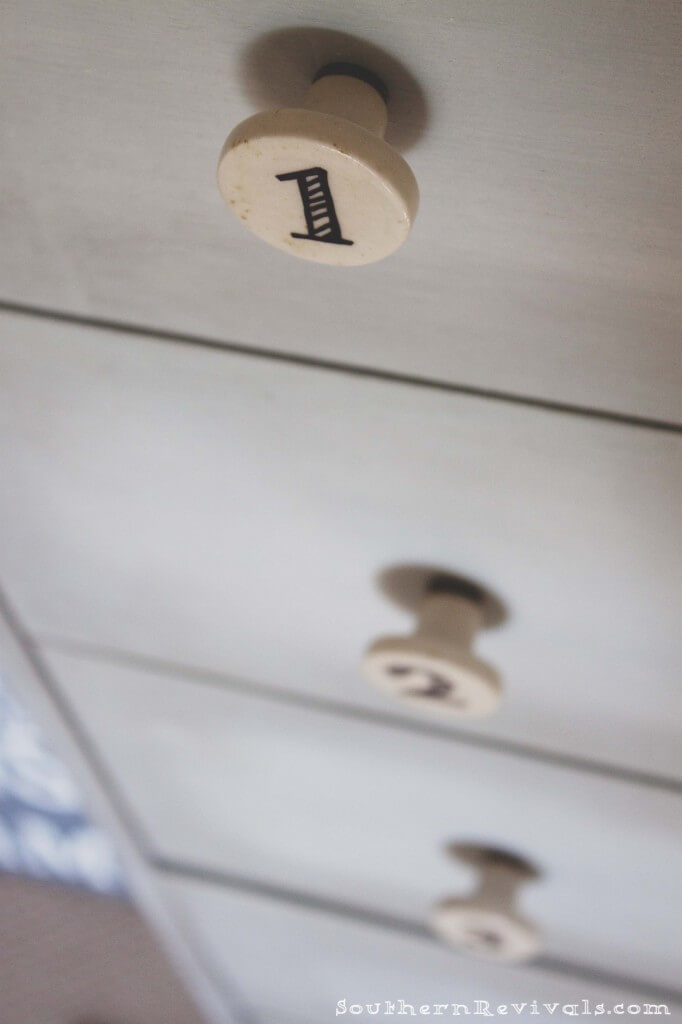 And there you have it! Your very own custom furniture knobs. Just what you wanted, just where you wanted them!
Parting is such sweet sorrow! This is my final post as DIY Contributor for Lil Luna. I have thoroughly enjoyed this experience and will be forever grateful to Kristyn for the opportunity. If you haven't already please consider joining me over on my blog, , for more DIY posts like this one.
Thank You!
————————————-
Thanks so much for being here Jamie!!
Be sure to go to Southern Revivals for more fun projects from Jamie, and
for more information about her please go HERE.
For more great projects from Jamie, be sure to check out: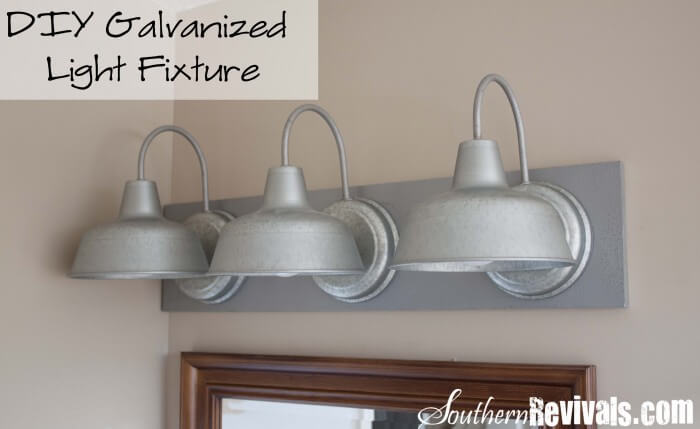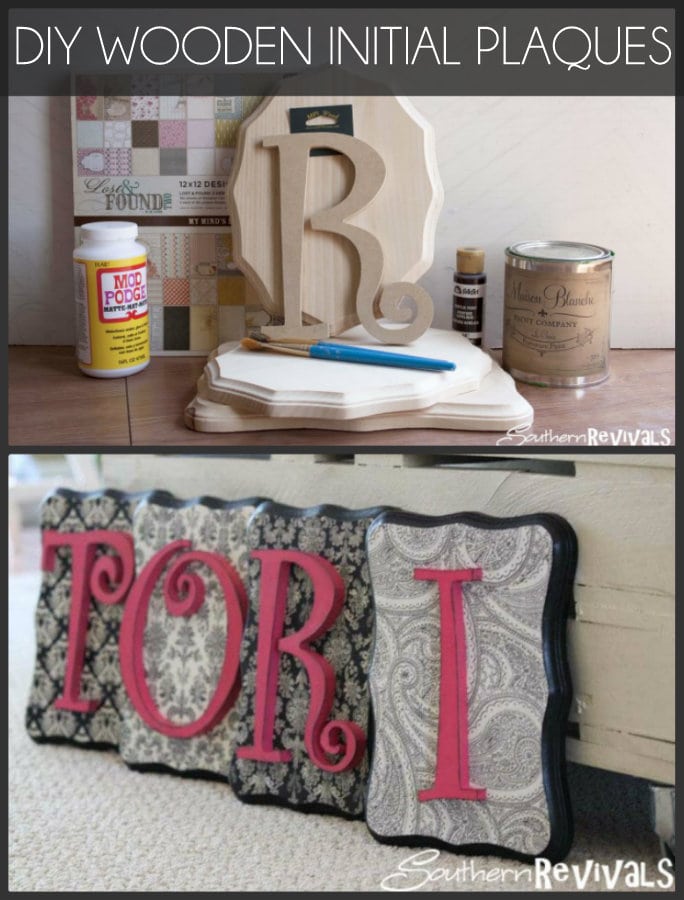 For all DIY projects go HERE.
For all crafts & tutorials go HERE.
And get weekly emails with monthly freebies by signing up for the Lil' Luna newsletter. 🙂
For even more great ideas follow me on Facebook – Pinterest – Instagram – Twitter – Periscope.
ENJOY!