Turning EIGHT is a very special age, especially when you are LDS (aka Mormon). This is when you are baptized and confirmed a member of The Church of Jesus Christ of Latter-Day Saints. Recently, we had a sweet friend of ours, named Cam, turn Eight. He invited us to his baptism, and the kids and I were so excited to go.
I wanted to make him a sweet little something for his big day and had remembered seeing a cute idea on my friend, Kendra's blog. She had made cute little 8's out of donuts and made favors from them. I decided to make a larger version of these fun 8 donuts and add a cute little tag that would be perfect for an easy Baptism Gift. Not only is it a cute little treat, but a reminder that turning Eight is Great!!
Gifts like these are great because they take little time and are still personalized and cute!
You can make yours with Powdered, Chocolate or Cake Donuts. I used the Cake Donuts because I knew they would be the least messy. 🙂
SUPPLIES:
– 2 Large Donuts
– Skewer
– Cellophane Wrap
– Tape/Washi Tape
– Scissors
– Ribbon or Twine
– Printable (available below)
DIRECTIONS:
1. Stick your donuts on a skewer. I used the ones on the left but wanted to show that you could also do these with the small donuts for favors.
2. Wrap your donuts in cellophane paper. Tape on the back (Washi tape isn't necessary – I just thought it looked cuter). 🙂
3. SAVE your print by clicking on the tag you want to use above and then RIGHT-CLICKING and SAVING. Open it in a program like WORD, RE-SIZE it to what you want it to be. Print and cut out.
4. Punch a hole in your tag and tie it around the bottom of the donuts with some ribbon or twine.
 So simple to do and great to make for a family member or a student in your primary class.
You know I'm all about Easy and Simple (and CHEAP) gift ideas!
I'm curious… what are some other Baptism gifts you've given?
For another easy gift idea that costs about $1, check out the LDS Temple Block…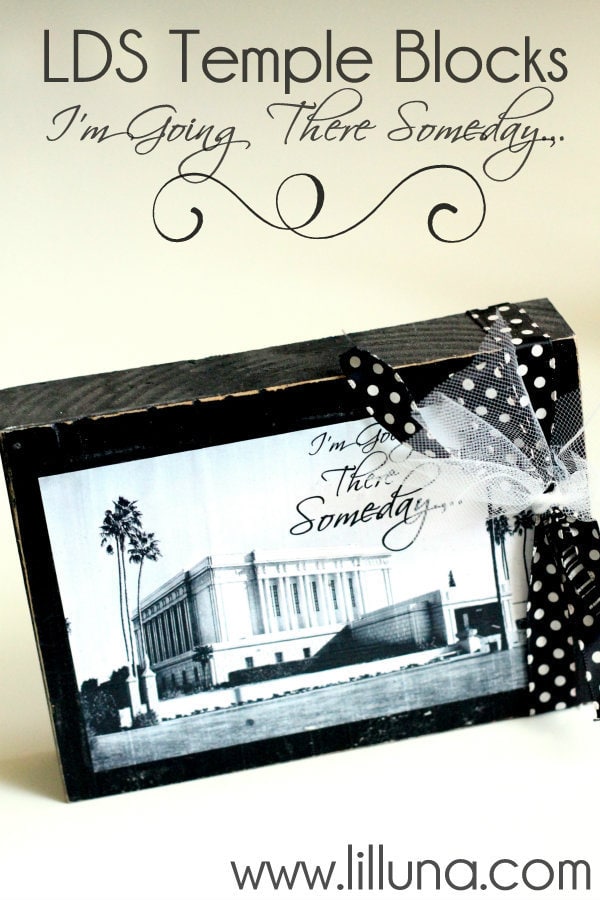 Or a Choose The Right block that is also only $1. 🙂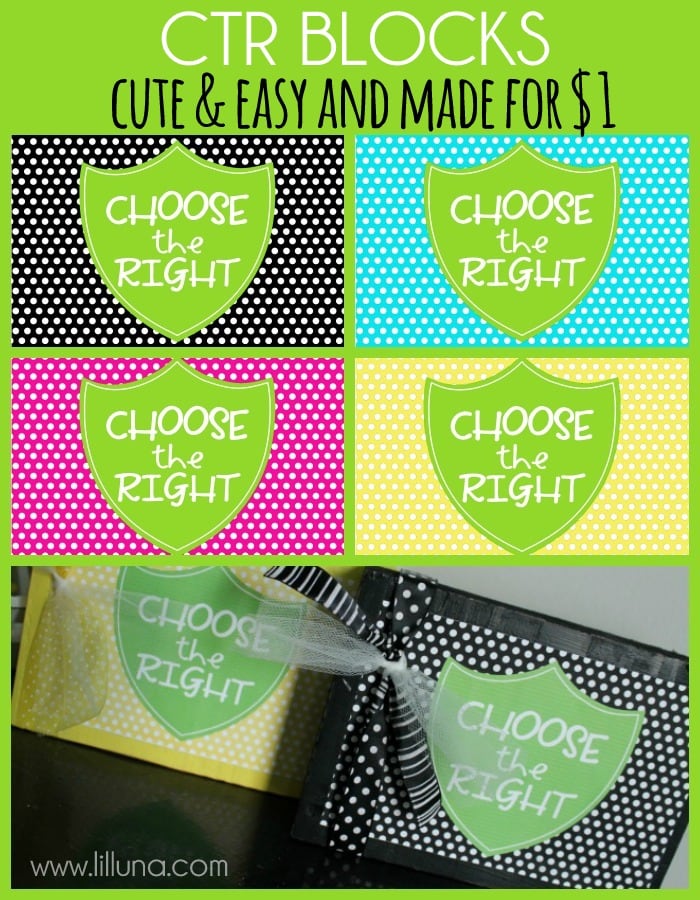 Or, these cute and inexpensive CTR Blocks: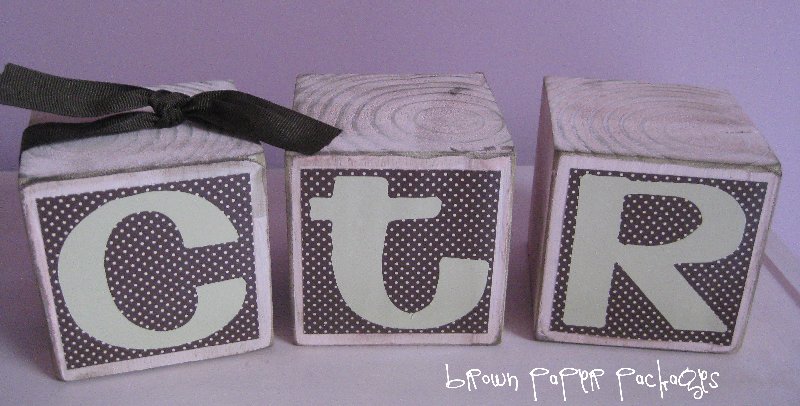 For all crafts & tutorials go HERE.
For all Lil' Luna Gift ideas go HERE.
And get weekly emails with monthly freebies by signing up for the Lil' Luna newsletter. 🙂
For even more great ideas follow me on Facebook – Pinterest – Instagram – Twitter – Periscope.
ENJOY!