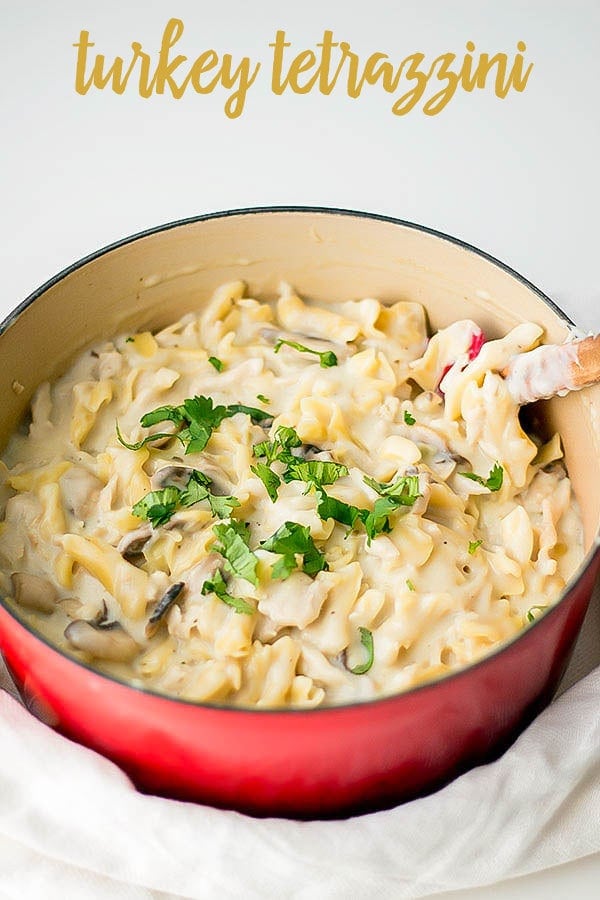 Comfort food at its best, this easy one pot turkey tetrazzini is a great way to use those holiday leftovers.
I am completely in love with one pot pasta dishes. I make one pot mac and cheese at least once a week for the kids; they cannot ever seem to get enough. Charlie has even renamed meatless Monday to mac and cheese Monday. I can't say I blame them, it really is delicious, and I love how easy it is.
With the holidays upon us, time is limited. On top of our normal busy schedules you add shopping,wrapping, and  holiday get togethers.  Not only do meals need to be fast and easy, I love using up what we have on hand. Holiday dinners means holiday leftovers, and as much as I crave a holiday turkey sandwich complete with stuffing and cranberries, that can get old after a few days. I am always on the lookout for new ways to use those leftovers.
This easy one pot turkey tetrazzini is a fast and delicious way to use any leftover turkey, or even chicken, you may find yourself with. Shredded, cubed, or diced leftover turkey is added to mushrooms and a quick cream sauce along with the eggs noodles. I've made this with both chicken and turkey. Both are delicious, but I am partial to that Thanksgiving turkey. It all cooks together in on pot and ready in under 30 minutes. Easy to make, and even easier to clean-up. That is the beauty of one pot meals.
Easy One Pot Turkey Tetrazzini
Ingredients
4 Tbsp butter, divided
8 ounces button mushrooms, sliced
¼ cup flour
3 cups milk
2 cups chicken stock
2 cups of shredded turkey
12 ounces egg noodles
parsley and grated Parmesan for topping
Instructions
in a large pot or dutch oven melt 2 Tbsp butter over medium heat
add mushrooms and saute until browned
add remaining 2 Tbsp butter, and allow to melt
stir in flour
whisk in milk and stock, and simmer until the sauce begins to thicken - about 5 minutes
add turkey and egg noodles
reduce heat to med-low, simmer stirring occasionally to prevent the noodles from sticking
cook until the noodles are soft and the sauce is thick (about 15 minutes)
serve tetrazzini topped with parsley and Parmesan cheese
Less time in the kitchen means you have more time to spend with family. Isn't that what the holidays are all about?
_______________________
We ALWAYS have leftover turkey after Thanksgiving, so I love finding good ways to use those leftovers.
I love easy pasta recipes, so this is perfect!!
Thanks for sharing with us Heather!
Check Out My Other Recipes
Head over to her site, Well Floured, to see more of her amazing recipes.
And for more ideas on how to get rid of that extra Thanksgiving turkey, check out this post: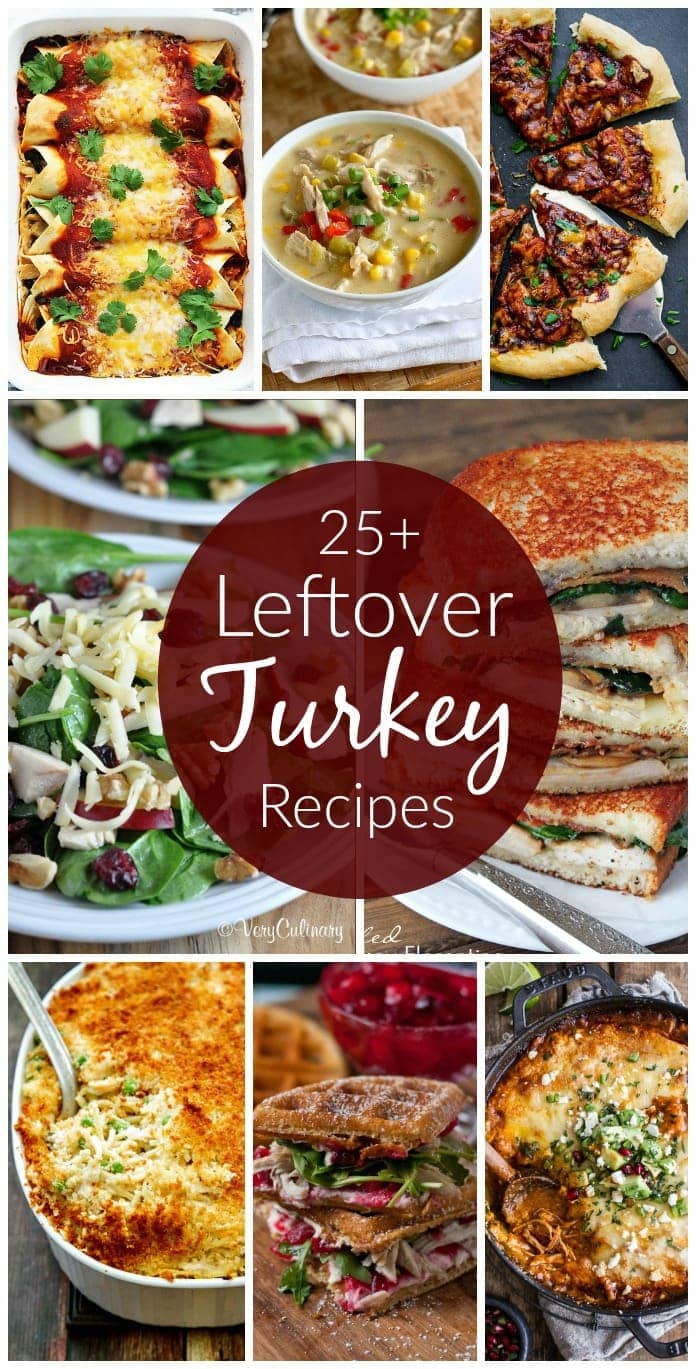 And before Thanksgiving, here is how to roast the perfect turkey: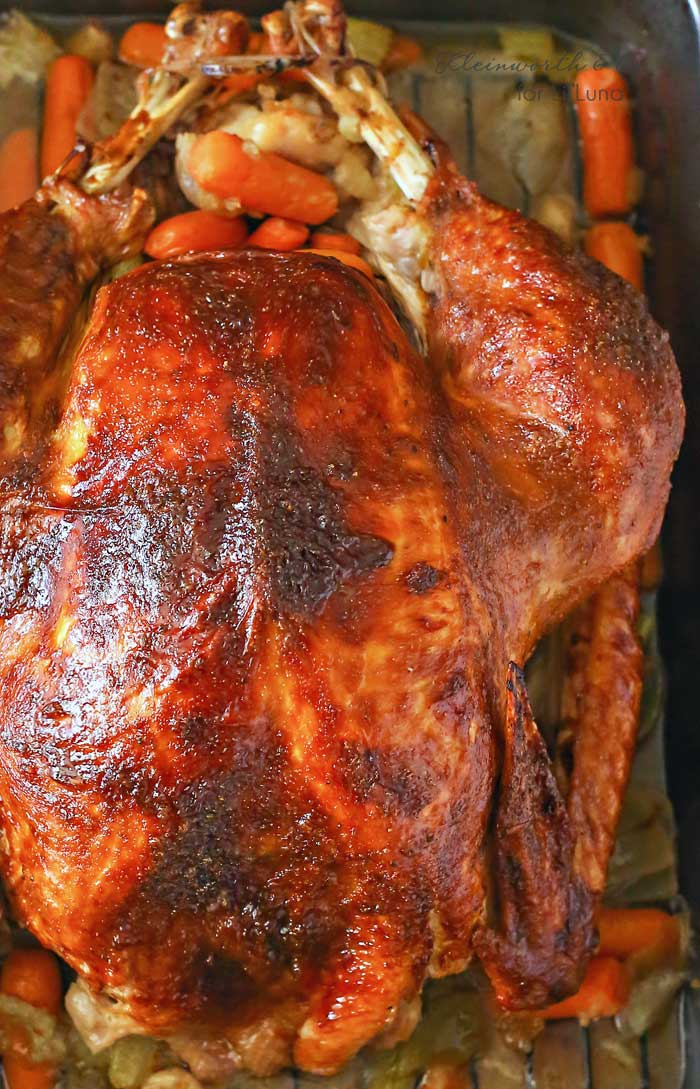 How to Roast the perfect Turkey
For all main dish recipes, go HERE.
For ALL recipes, go HERE.
For even more great ideas follow Kristyn on Facebook – Pinterest – Instagram – Twitter –Periscope–Snapchat.
ENJOY!
Need more recipes and creative ideas? Sign up and get a FREE copy of my latest ebook!