Hello, it's me Lily – AGAIN!
I just came back from a soccer game. We lost, but I tried my best!
I'm super excited for fall. That means Halloween is almost here and we can start getting ready for Christmas. 🙂
MY OTHER RECIPES
Did you know that Candy Corn is one of the most CLASSIC treats that people give you on Halloween?! How about Popcorn Balls? My mom said when she was little that they used to have them in the fall. We decided to try them out but we added the classic fall candy – Candy Corn! We thought these Fall Popcorn Balls were  DELISH! YUMMY! And magnificent. I think we should make them again for trick or treaters. They are super easy!!
I think you should make these too! Here's the recipe:

Fall Popcorn Balls
Ingredients
5 cups popped popcorn
1 cup candy corn
½ cup sugar
½ cup light corn syrup
½ cup creamy peanut butter
½ tsp vanilla
sucker sticks
Instructions
Place popcorn and candy corn in a large bowl and set aside.
In a medium pot, bring sugar and corn syrup to a rolling boil, stirring occasionally.
Remove from heat and add peanut butter and vanilla and mix well.
Pour over popcorn and candy corn mixture and mix until evenly coated.
With semi-wet hands, form 2.5 inch balls and insert your stick and let stand on parchment paper. Wrap in plastic wrap if storing.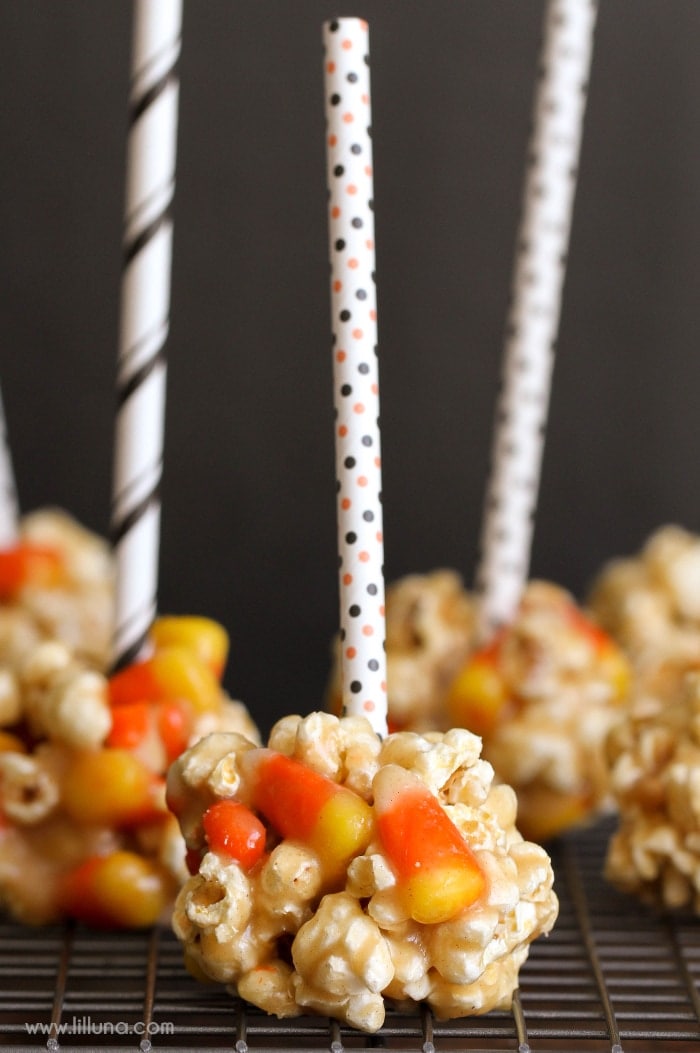 YUMMY!!! My little brothers and sisters LOVED these and so did I!!
Also, I'm going to be a Pirate for Halloween and so is my entire family so we'll try and take a picture and add it on here with all of us dressed up. 🙂
I hope you can come back again soon for more yummy treats from me.
Love, Lily
———————————————
For more yummy fall treats from me, check out: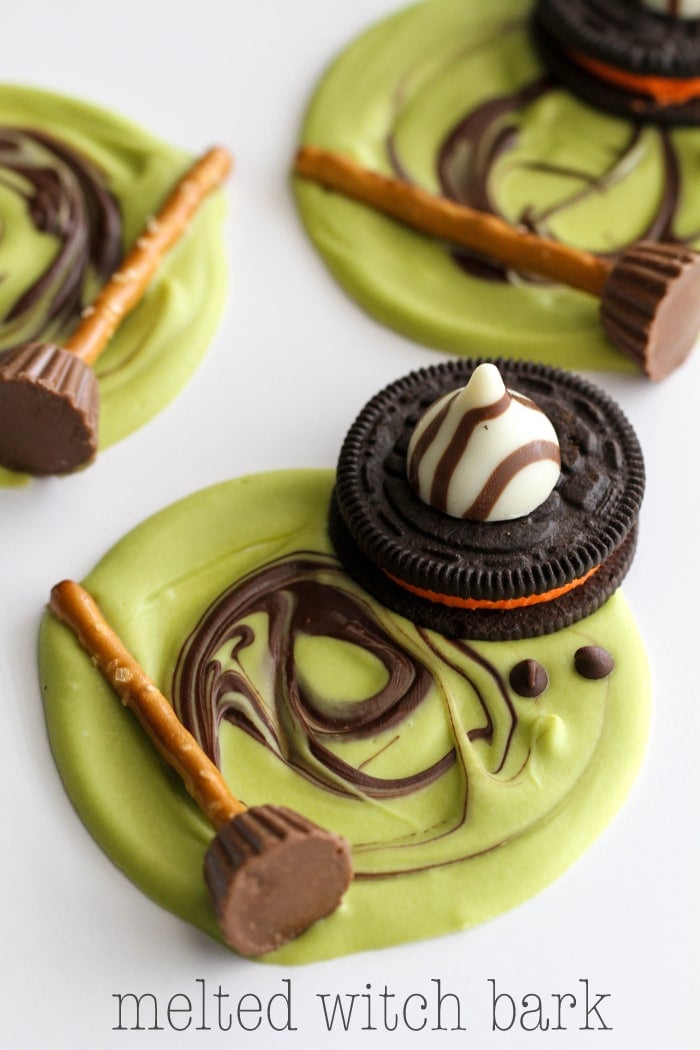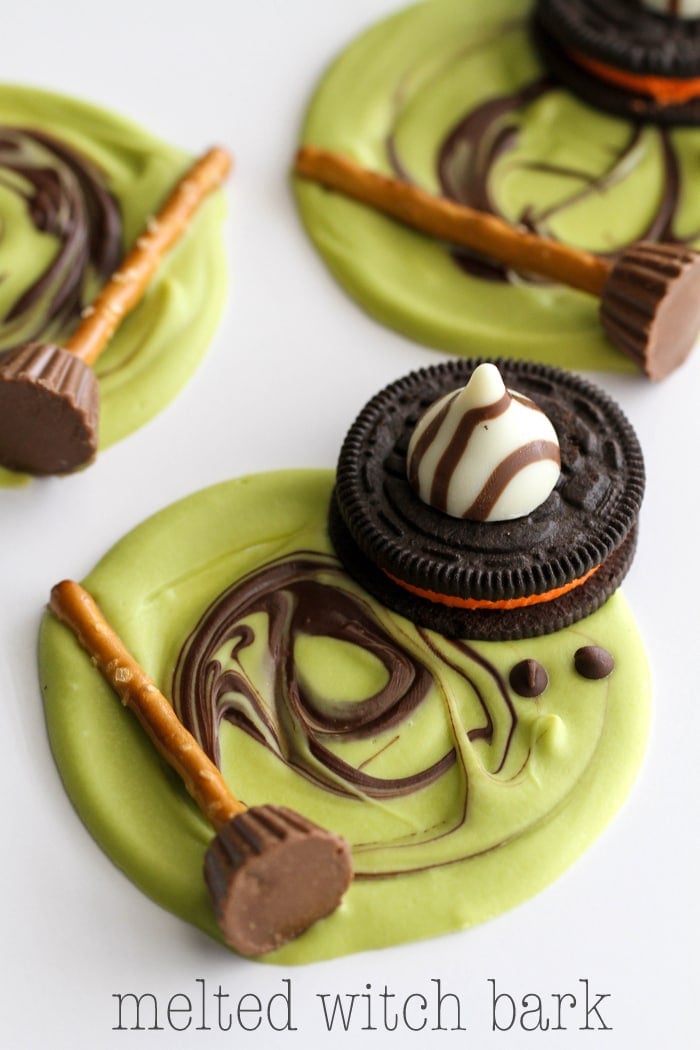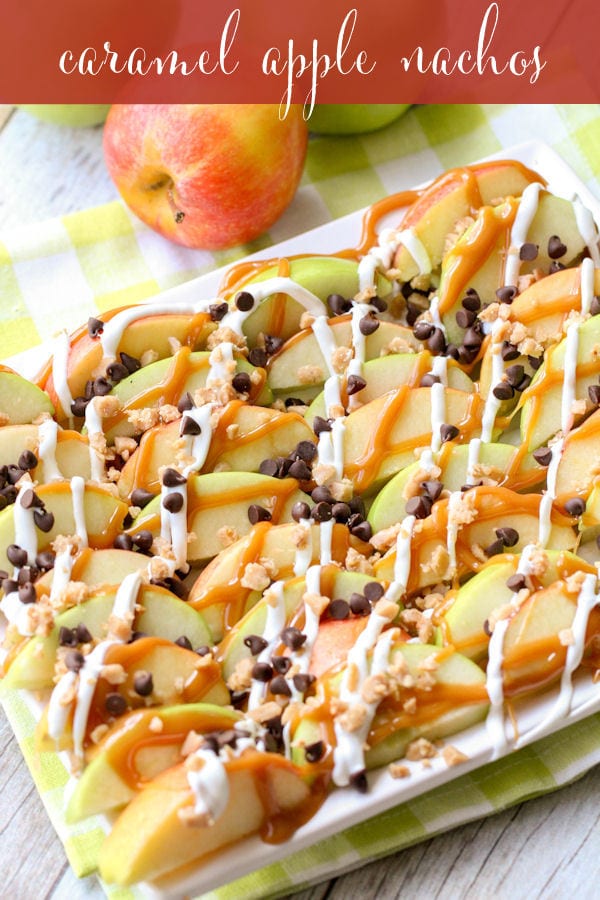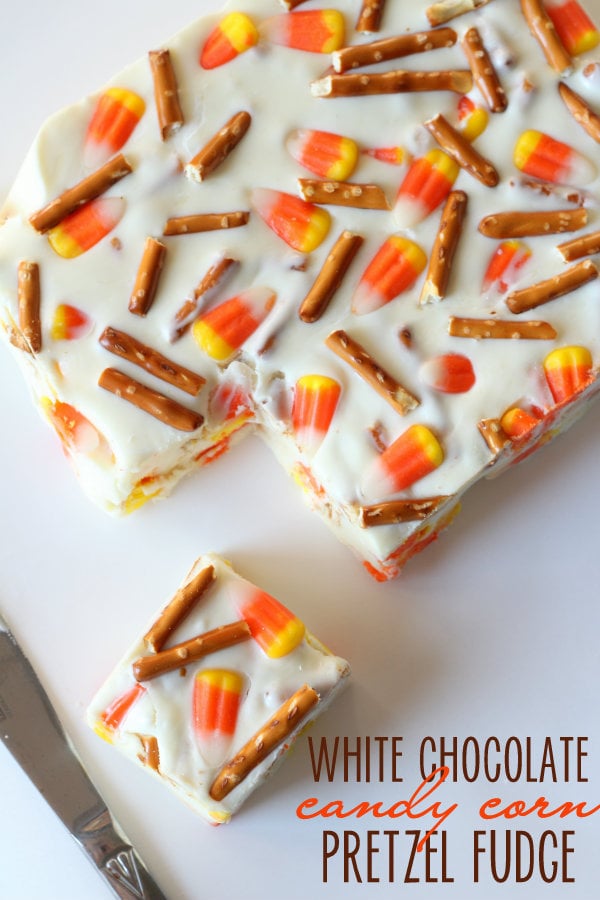 For all Sweet Treats by me go HERE.
For all Dessert recipes go HERE.
For even more great ideas from my mom follow her on Facebook – Pinterest – Instagram – Twitter – Periscope.
And get weekly emails with monthly freebies by signing up for the Lil' Luna newsletter. 🙂
ENJOY!!