This post is sponsored by JIMMY Patterson Books. As always, all opinions are 100% my own.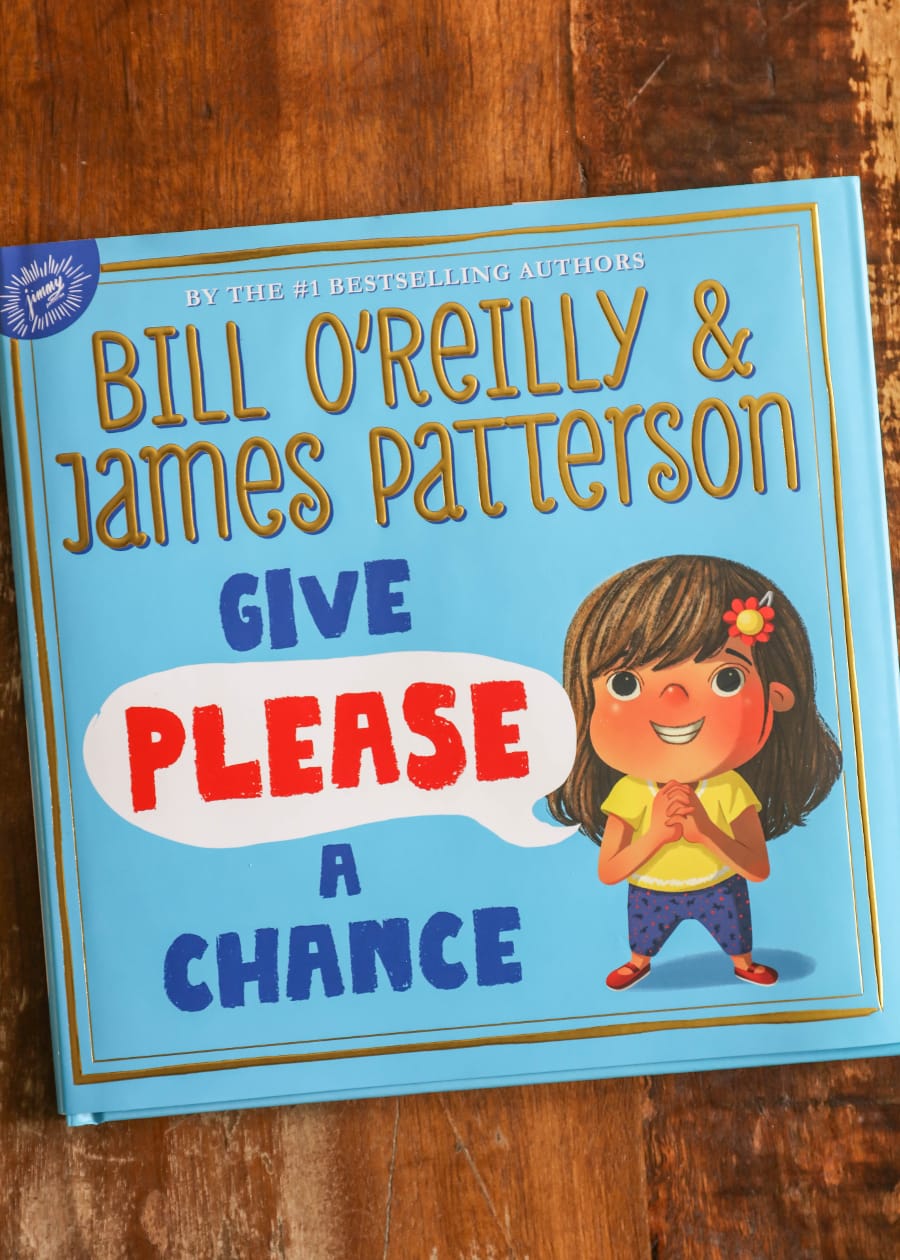 One of the first things we try to teach out children is PLEASE and THANK YOU. They are such important words and phrases, and not only show respect but teach manners. It seems that kids tend to ask for more and more, and if they do not say please we often ask, "What's the magic word?" This question reminds them to ask kindly and I feel that if they ask kindly, they will also receive kindly and will be more likely to remember to say thank you. We recently read the book Give Please a Chance, written by bestselling authors Bill O'Reilly and James Patterson, which reminds children to say please and to have manners. It goes through several situations where a child may ask for something and always ends with the word: PLEASE. From needing a partner on the Teeter Totter, to asking for a bedtime story, this beautifully illustrated book shows just how useful the word PLEASE can be.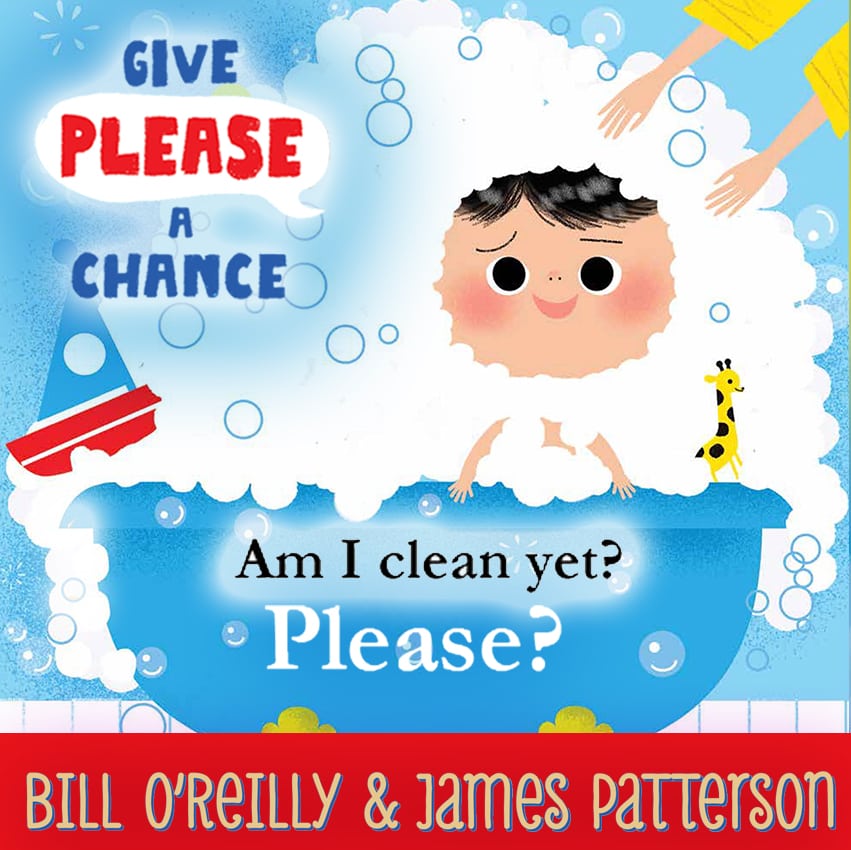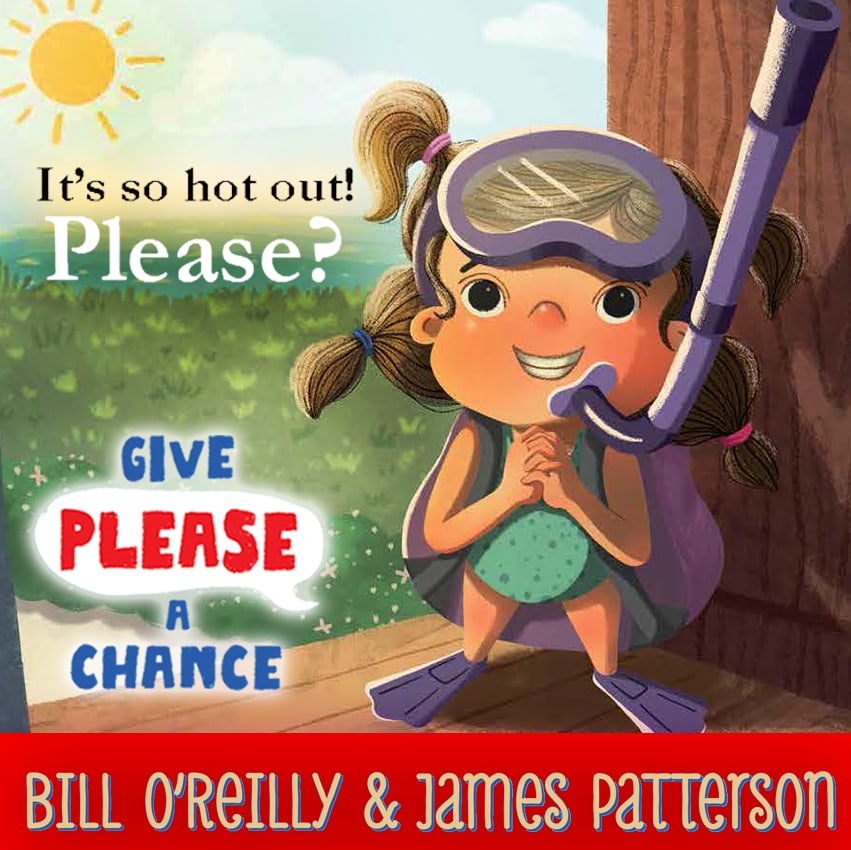 In our playroom, we have made a gallery wall of inspiring quotes and reminders. Examples include: "We can do hard things" and "If you can't say something nice, do not say anything at all." Since they spend a ton of time in this room, we thought it would be a good idea to fill it with these inspiring quotes and reminders for them to look at each day. I wanted to make sure there was a FAMILY RULES print as well so we made this printable that reminds the kids:
ALWAYS BE HONEST
DO HARD THINGS
BE KIND
HUG OFTEN
CHOOSE THE RIGHT
LOVE ONE ANOTHER
BELIEVE IN YOURSELF
SAY PLEASE & THANK YOU

This printable will be perfect on your quote wall in the playroom, and I thought you'd like to use it to display in your own home as well. It is available to download and print in 5 color options.
TO DOWNLOAD, CLICK ON THE COLOR OPTION BELOW:
(Each print can be printed as a large 16×20 or 8×10 print)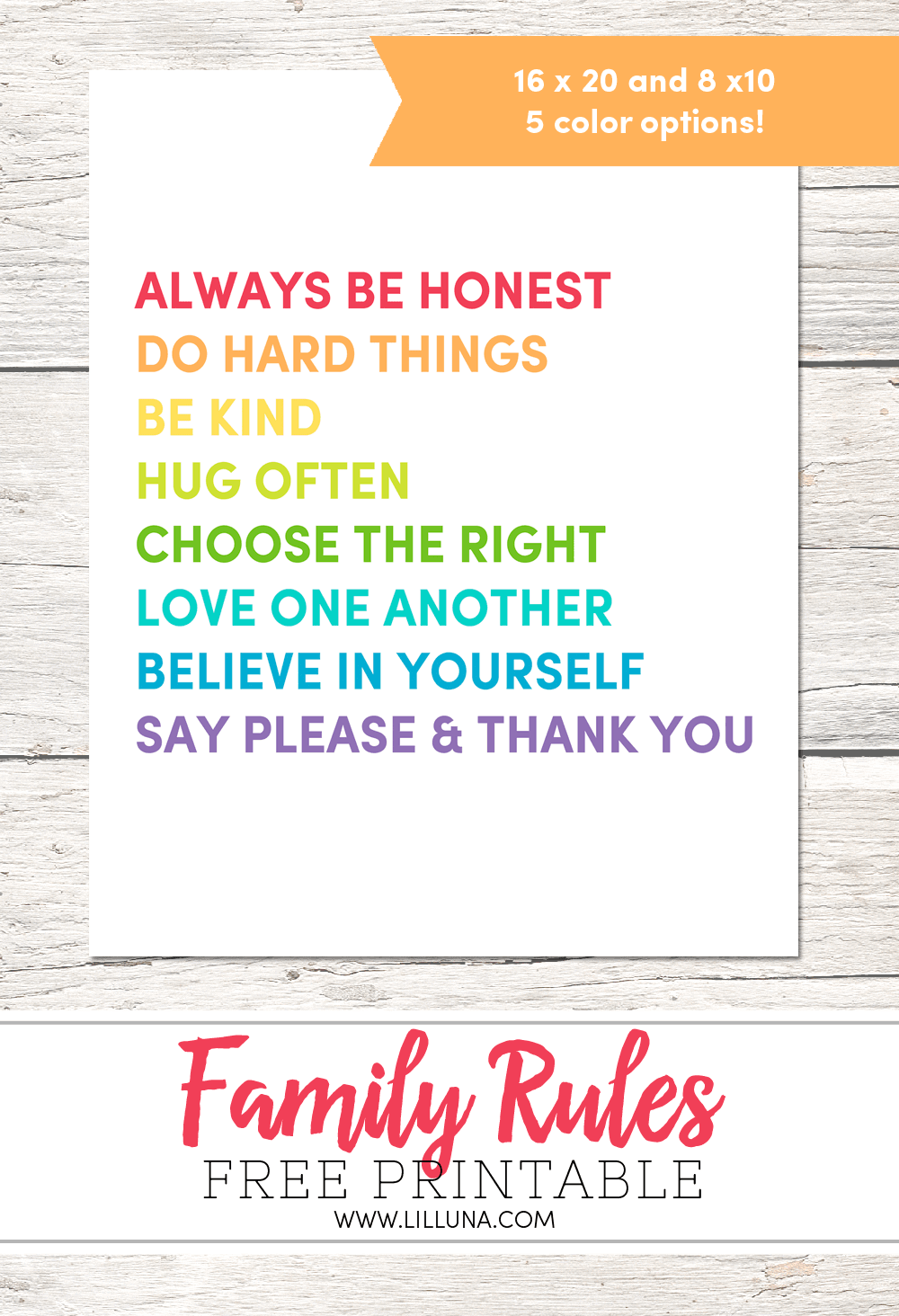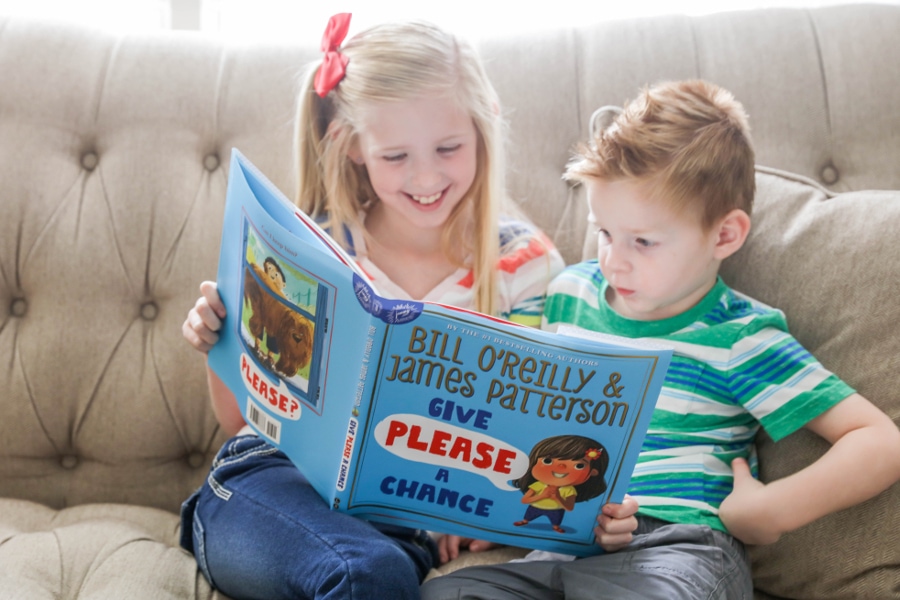 I think it's nice to be reminded as often as possible just how nice it is to say please, and Give Please a Chance, does just that! With a vivid array of illustrations by seventeen different artists, this charming, helpful book is a fun and memorable way for children to learn the magic power of that one simple word: please.
To go along with this free printable, we are giving one of you a copy of Give Please a Chance and a $50 Visa gift card!!
TO ENTER:
Leave a comment below telling how you like to teach your children to say PLEASE.
Easy peasy!! Giveaway ends next Thursday, December 8th, at midnight. Winner will have 48 hours to claim prize before another winner is chose. 
GOOD LUCK!!
Fore more information about this book, you can visit JamesPatterson.com or follow them on Twitter | Instagram | Facebook. You can also follow James Patterson on Twitter | Instagram | Facebook and Bill O'Reilly on Twitter and Facebook.
ENJOY!