This post is sponsored by Huggies. As always, all opinions, are 100% my own.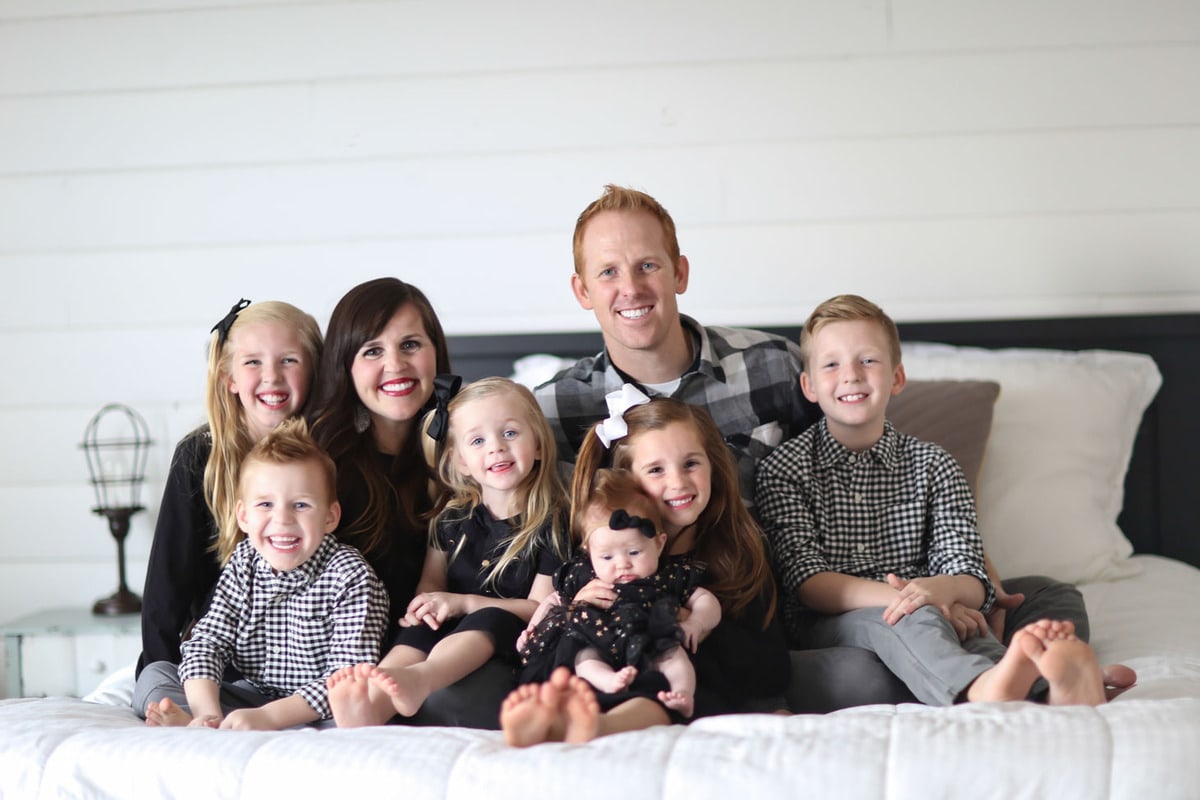 I have always been what you might call, a "hugger." When I see people I get so excited I can't help but give them a big hug. (You will see how important hugging is to me in the FREE CUTE PRINTABLE that you can download at the end of this post.) On a crazy day when I have been behind in work, the kids have been all over the place, and there are more messes than visible carpet in the house, hugs from my husband or children changes everything. When one of my kids is crying, or is feeling hurt and vulnerable, all they want is a hug. When I embrace them, even my big, tough son somehow melts into my arms and will just sit there. Why are hugs so powerful!!?
As I have been working with Huggies lately, I have learned a lot about what a hug really can do for you, especially for your little ones, and I honestly was blown away! Now it makes so much sense why it is such a powerful instinct for me. Hugging someone for only 20 seconds can lower blood pressure, boost your immune system, and release hormones that signal a sense of security. For your little children, the effects are even more important. Skin-to-skin hugging creates physical, neurological effects that is proven to support babies' physiological and emotional development, seriously dramatic effects. This hugging can help regulate normal heart beating, improve sleeping, and helps support healthy weight gain. I had no idea that a simple hug could do so much!
It all makes sense now, why Huggies has felt that hugs are so important that's why their diapers and wipes are inspired by parents' hugs. ; from the comfortable and supportive but gentle fit, to the care and effort that went into making products that can imitate nurturing care. This explains why they have brand lines such as Huggies Little Snugglers Diapers. In fact, you can use this link to get $2 off a pack of these diapers.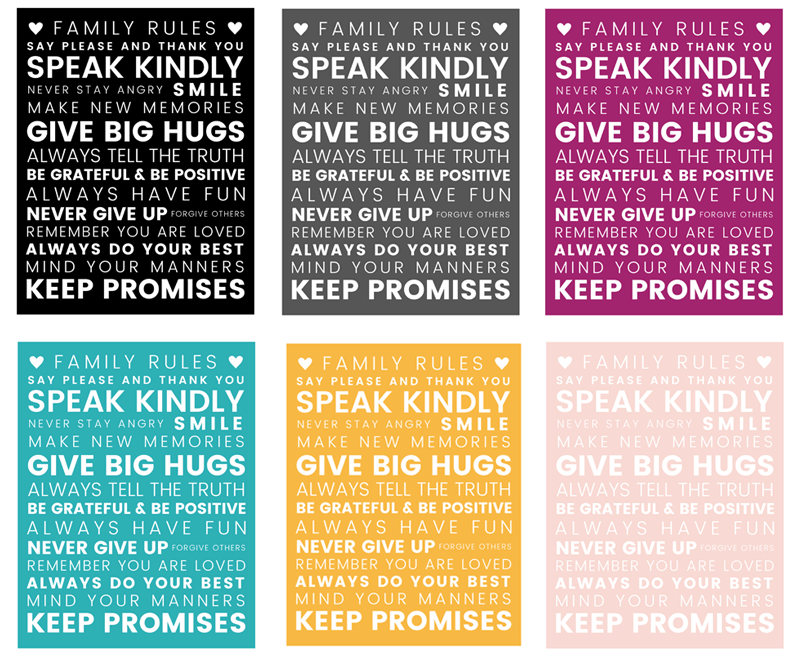 Giving hugs and caring for each other is also a critical part of our family core rules. Because of that, we created this cute FREE family rules printable. I'm not going to lie, we are not perfect about these, and we have to spend a family council going over these rules about every three months. Even with that said, it has been nice to have something consistent to go back to. And yes, we make our kids hug each other when they are upset, and it does help! I hope it might help out your family too!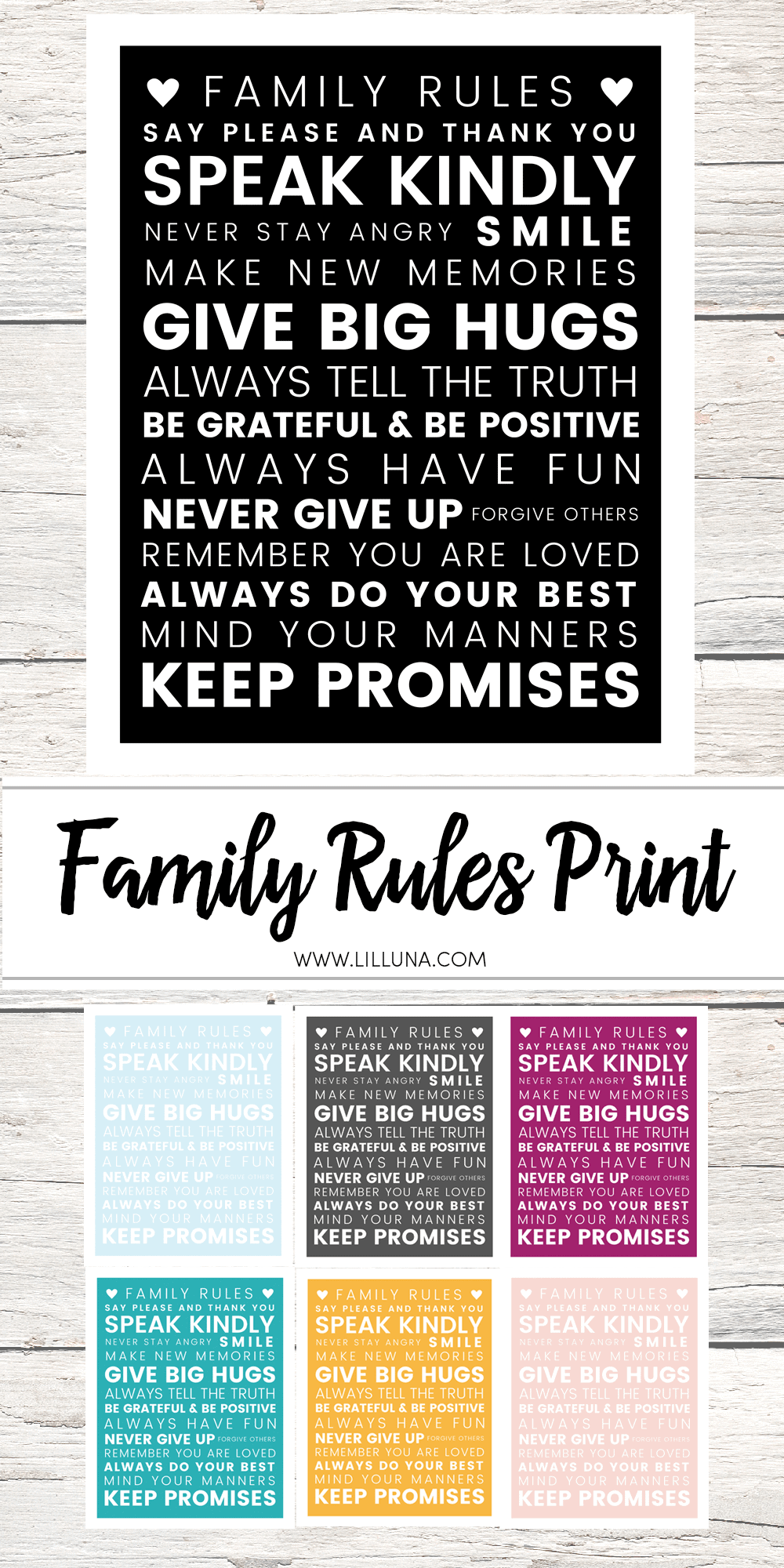 For more information about Huggies and how you can help in the No Baby Unhugged program, be sure to head to Huggies.com.
ENJOY!
Huggies – the fastest growing diaper brand in U.S. hospitals – believes deeply in the Power of Hugs, which is why every diaper and wipe are inspired by a parent's embrace. The Huggies No Baby Unhugged program helps ensure all babies get the hugs they need to thrive by supporting hugging programs in hospitals and donating diapers across the country. Learn how you can help at Huggies.com/NoBabyUnhugged. #HuggiesCouncil #ad