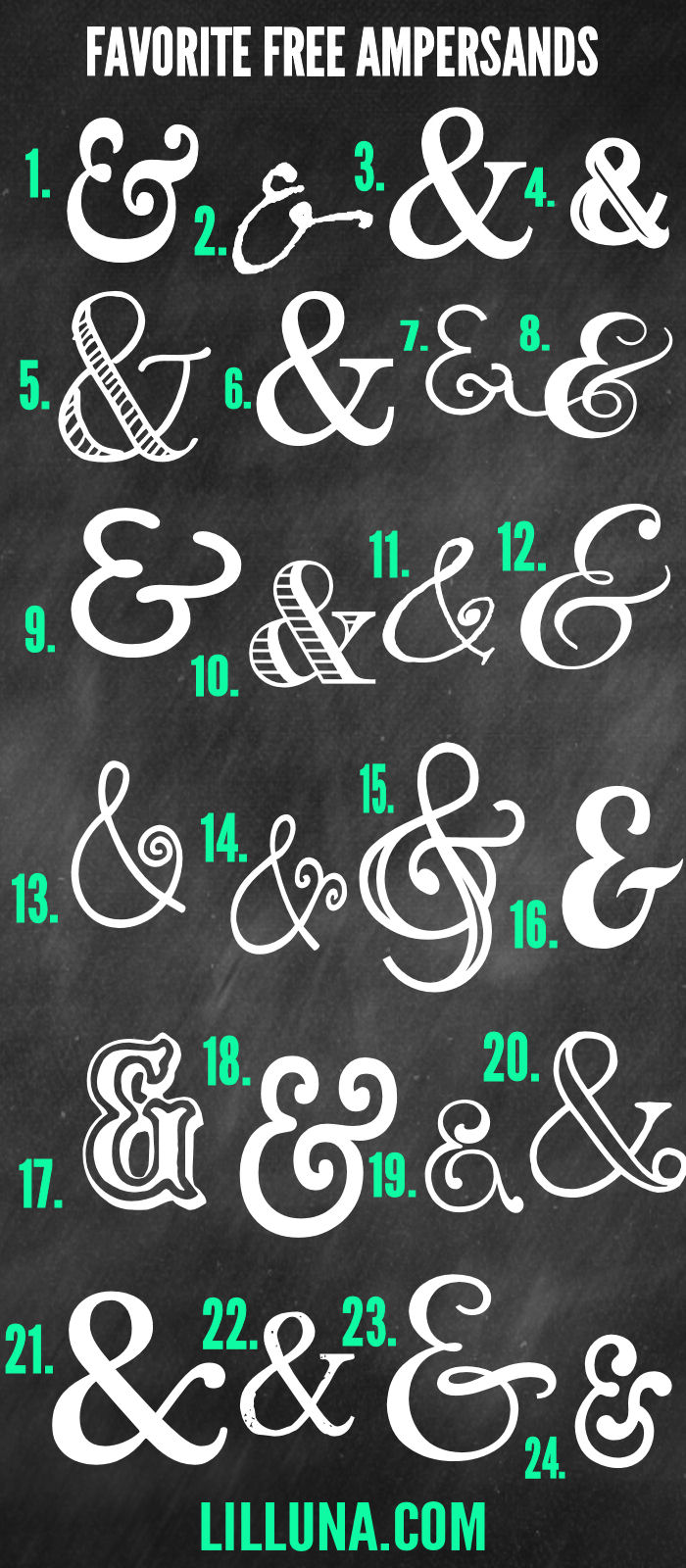 You guys all know my obsession with FONTS. They are pretty and usually free, and that makes me happy.
Well, today I wanted to share with you my Favorite Free Ampersands! I'm usually looking for fun ampersands to use in my prints and have to go through each font which takes forever!! I decided to finally set some time aside and put together a list of my favorite ones so I could save time in the future and not have to worry about them.
Here is my list of AMPERSANDS that I hope you like and can use too!
MY OTHER RECIPES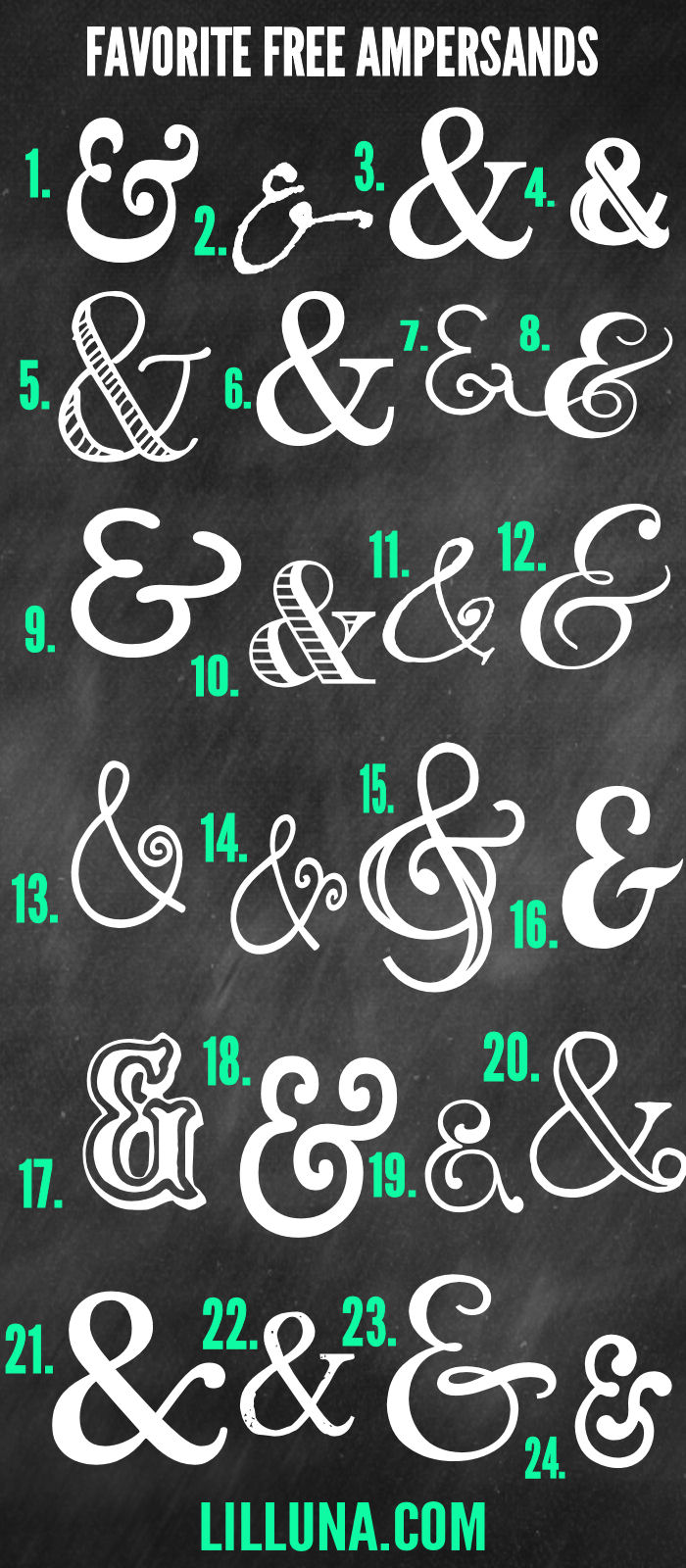 Aren't they all so fun?!
Below is where you can download each one…
1. Amperzand 2. 1610 Cancellaresca 3. Aparajita 4. Captain Howdy
5. Centauria 6. Century Font 7. Champagnes & Limousines 8. Chopin Script
9. Delius Swash Caps 10. Ecuyer DAX Font 11. Freeze Font 12. Great Vibes
13. Janda Shine Your Light On Us 14. Janda Swirlygirl 15. Little Lord Fontleroy 16. Lobster Font
17. Masquerade Font 18. My Own Topher 19. Oz's Wizard 20. Peach Sundress
21. Plantagenet Cherokee 22. Portmanteau 23. Rochester 24. Xiomara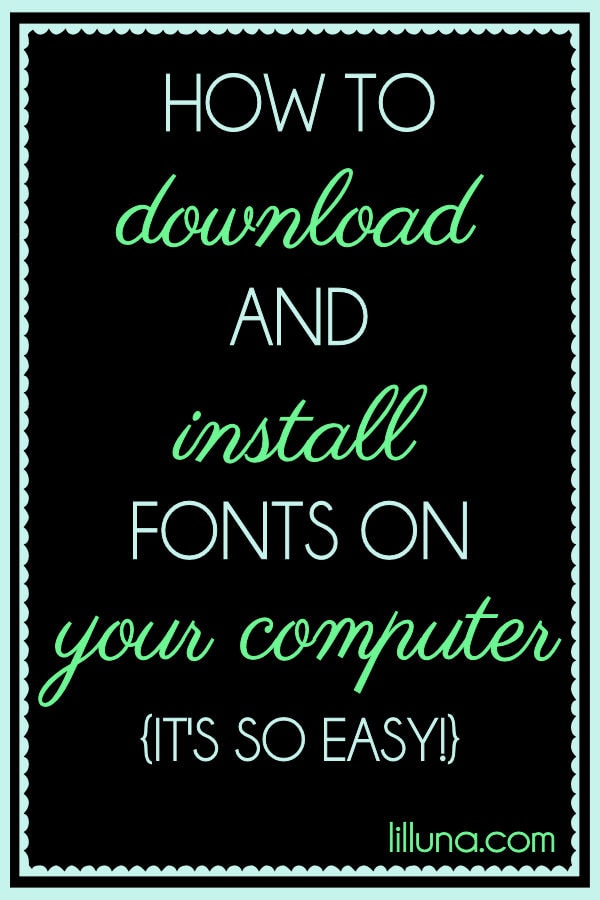 I know every computer is different in how to download and install fonts, but I did do a short tutorial for it that could help. Go HERE for that.
The best thing to do is GOOGLE: How to Download and Install fonts for……….. (and type in your kind of computer device). 🙂
I hope that helps!!
Be sure to check out these other fun font freebies…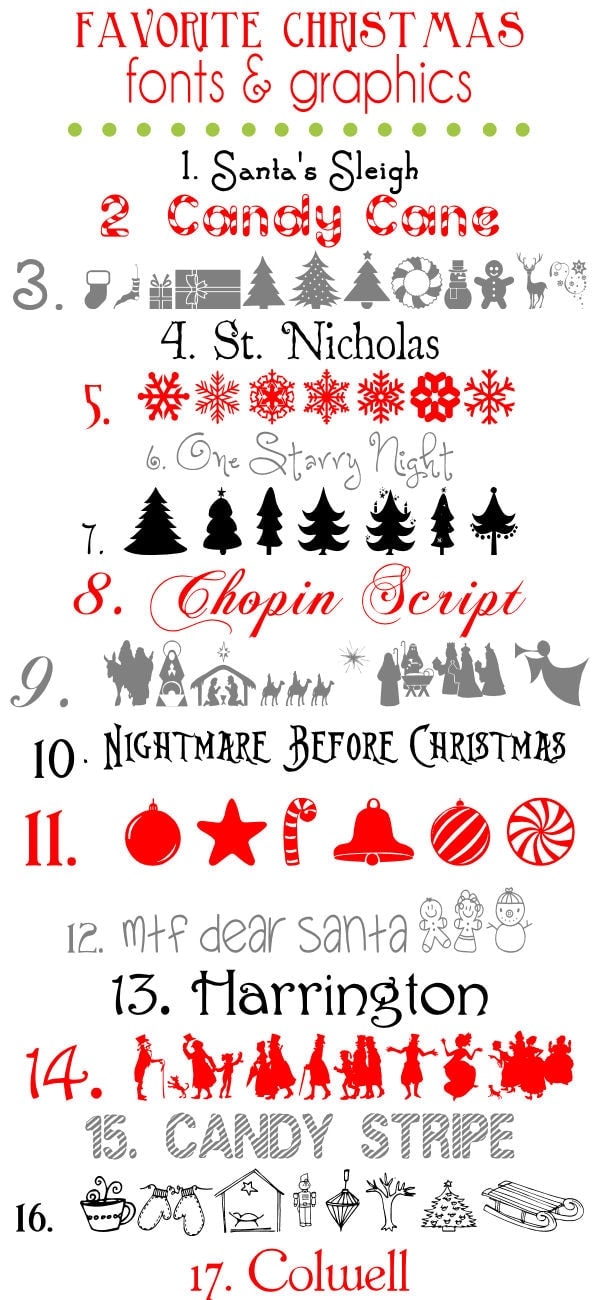 Favorite Christmas Fonts and Graphics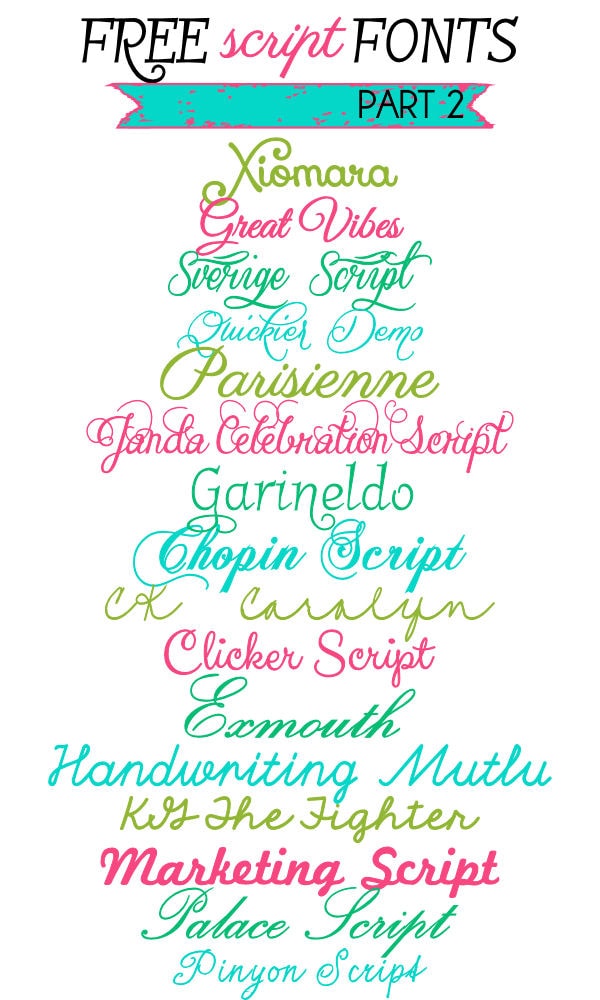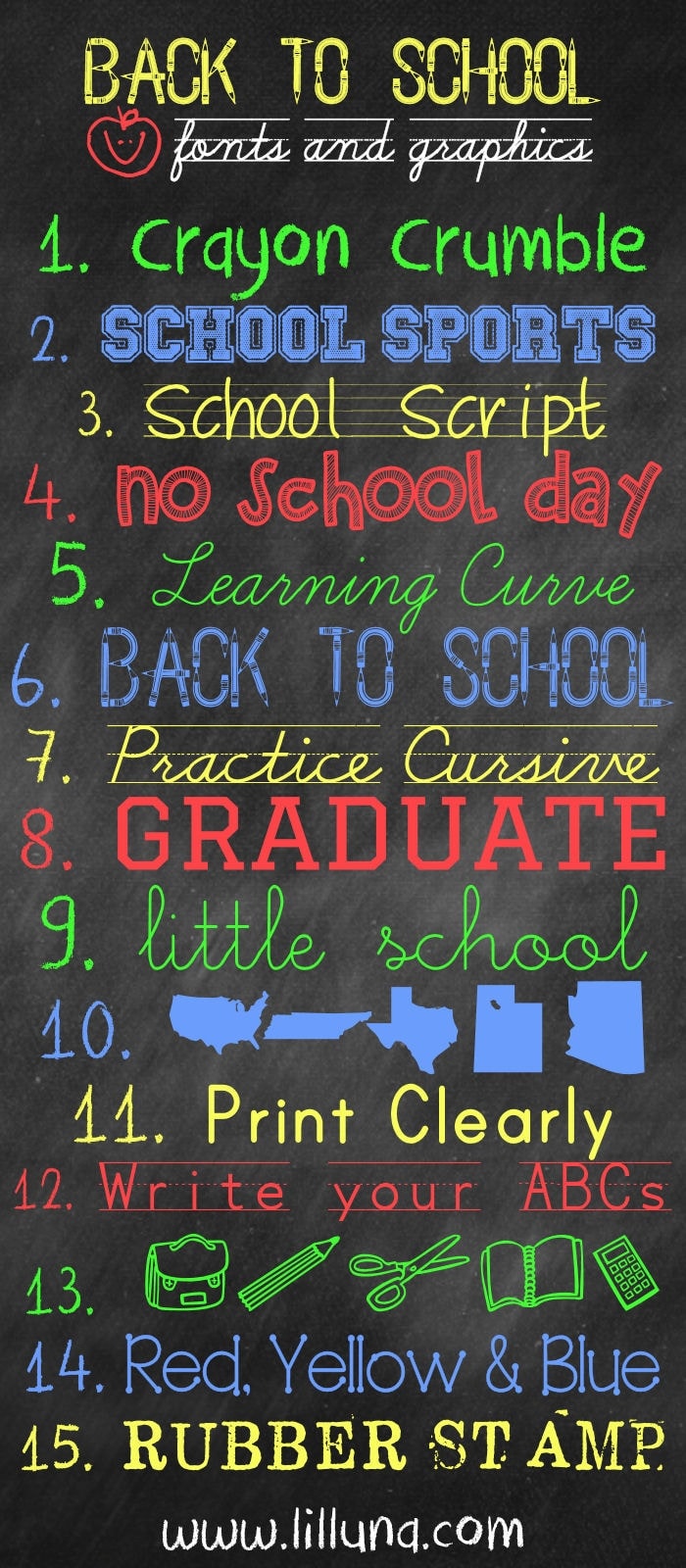 FREE Back to School Fonts & Graphics
For all the Free Fonts I've blogged about go HERE.
For all Free Prints go HERE.
And get weekly emails with monthly freebies by signing up for the Lil' Luna newsletter. 🙂
For even more great ideas follow me on Facebook – Pinterest – Instagram – Twitter – Periscope.
Stay tuned later this week for even more Free Christmas Fonts and Dings. 🙂
ENJOY!