FREE Thanksgiving Coloring Pages, perfect to keep the kids entertained while you're busy in the kitchen on Turkey Day. Each of the coloring page designs include a place for kids to write down what they are thankful for!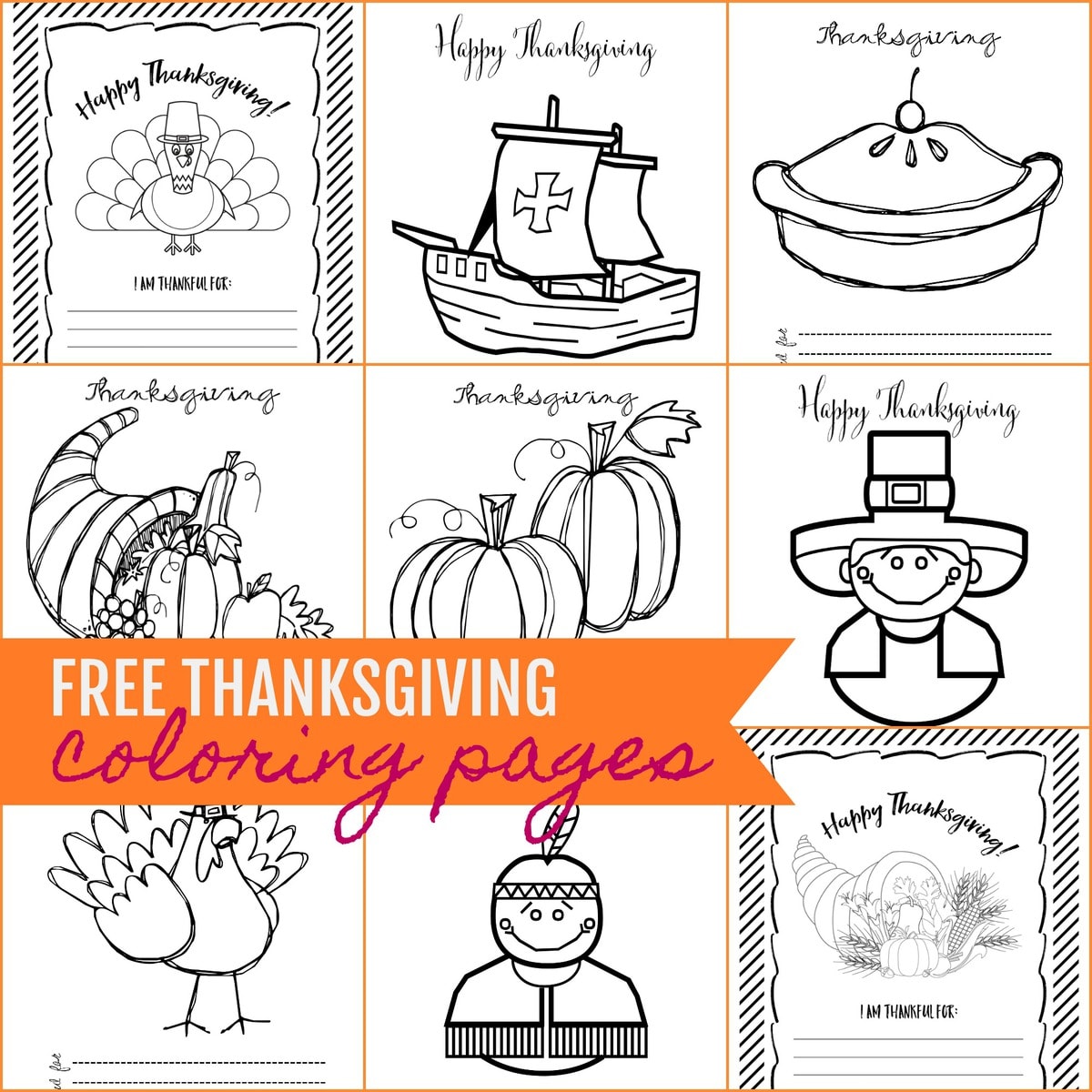 Thanksgiving Coloring Sheets
Gratitude is something we are always trying to teach our kids about, but we especially wanted to talk about with Thanksgiving so close. In fact, we thought we would design some free Thanksgiving Coloring Sheets that had a spot on each page to list what you are grateful for.
We get busy on Thanksgiving and with the moms in the kitchen prepping we though it would be good to have an activity for the kids to do. Most kids love to color, so I'm hoping these coloring pages provide a little entertainment as well as provide an opportunity for everyone to show some gratitude for the things they are most thankful for.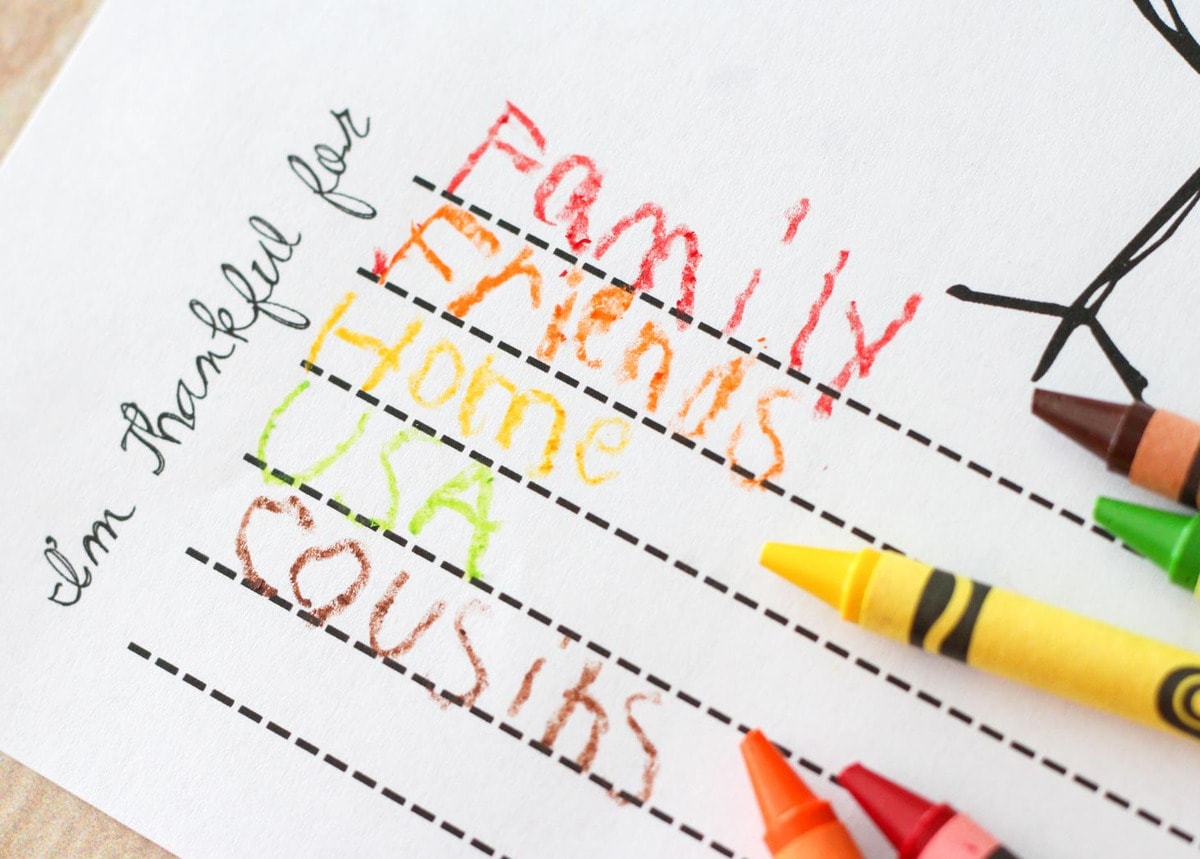 Printable Thanksgiving Coloring Pages
We have several different pages for you to print out and use. Be sure to pick out your favorite, click on the link, print and download.
Also, be sure to check out our Pilgrim Hat Crayon Cups that will be perfect to have on the kid tables during Thanksgiving.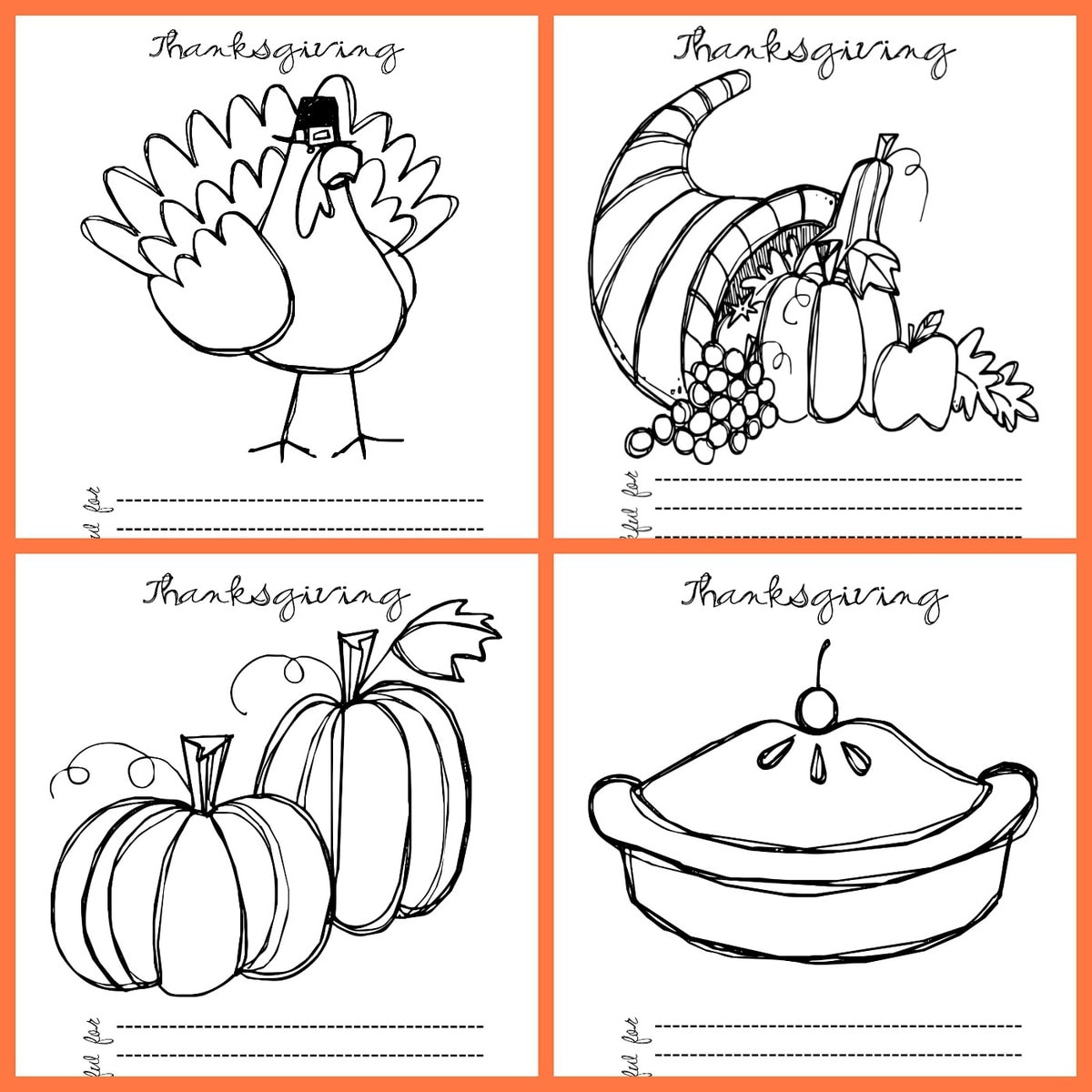 Thanksgiving Turkey, Cornucopia, Pumpkin and Pie Coloring Pages – CLICK HERE


Happy Thanksgiving Coloring Pages – CLICK HERE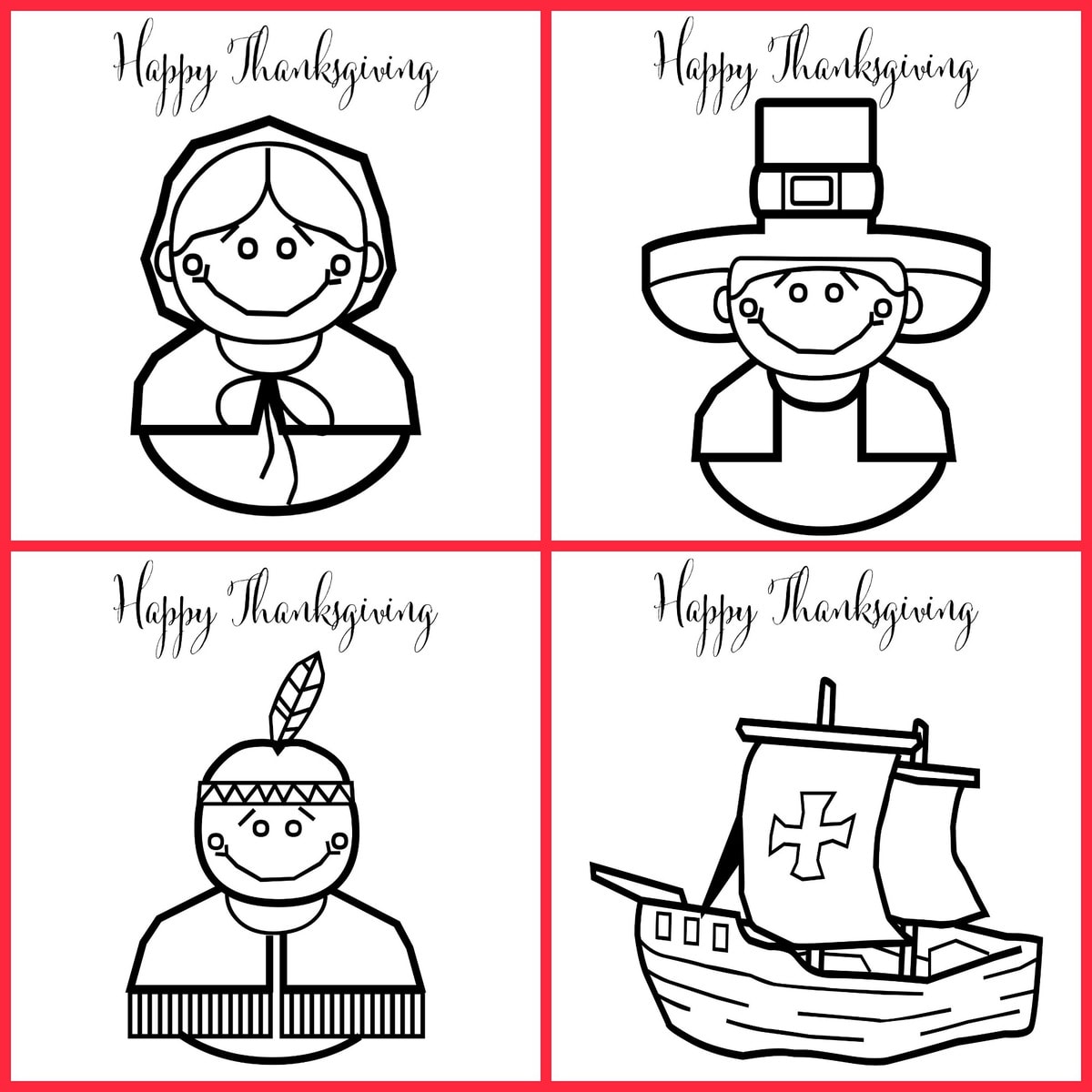 Pilgrims, Native Americans and Boat Coloring Pages – CLICK HERE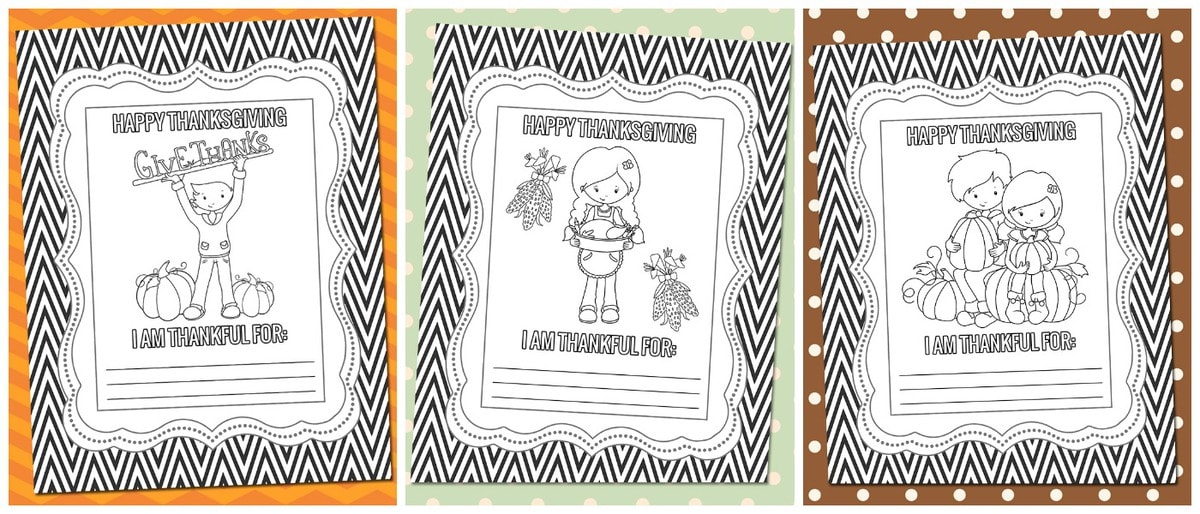 Kid Thanksgiving Coloring Pages – CLICK HERE
Again, here are all the coloring page links for you to click on. Then just save and print!
For more Thanksgiving ideas, check out:
I hope you can use these prints this year!! I think it would be a good idea to keep these and put in your family journal so you can see each year what each kid was grateful for. 🙂
ENJOY!