Delicious 5-ingredient Funfetti Dip that is quick, simple and perfect for parties and after school snacks! The kids love to help make it!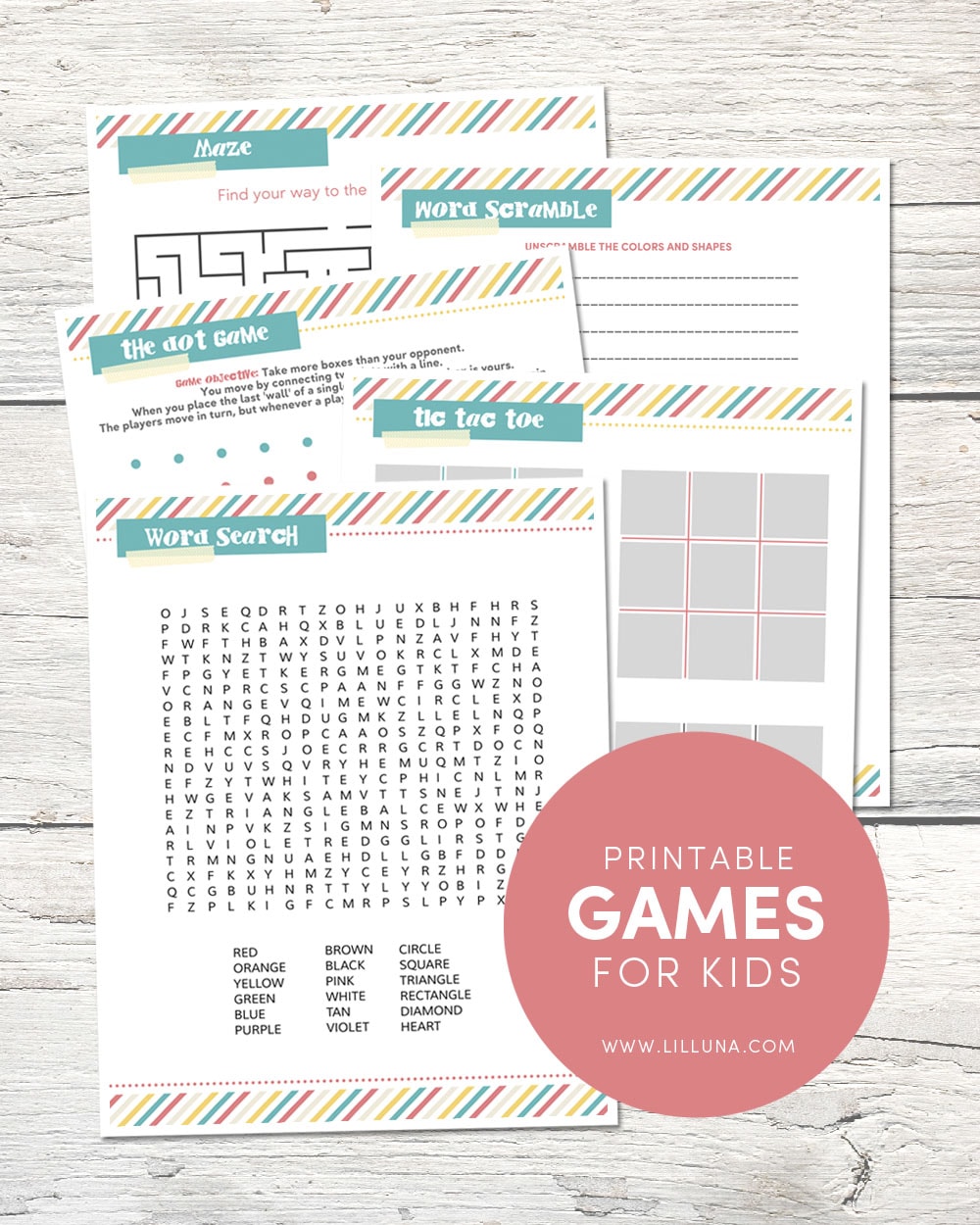 A Treat the Kids Love to Make
My kids LOVE the winter time!! We're in Texas so it doesn't get too cold, but it gets cold enough where we need jackets. It also rains a ton which means it can get pretty cold on certain days making the kids want to stay inside. 😉 They do brave the cold when they can, but they also love to come inside and either get crafty or get creating in the kitchen.
Last week, it was pretty cold and rainy so we decided to stay in, make a treat and do some fun activities together. I printed some of the cutest Kid Activities that include a Word Search, Maze, Tic Tac Toe and more. We also ended up making a delicious 5-ingredient Funfetti Dip that was perfect with our favorite crackers.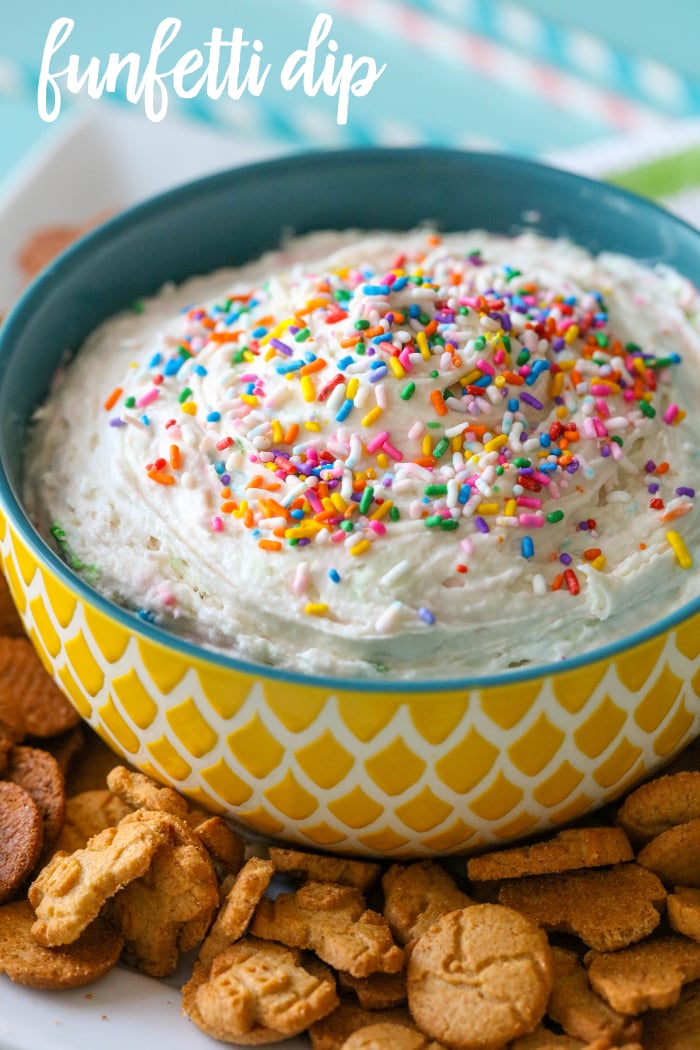 Only 5 ingredients!
The kids couldn't get enough of it!! This recipe can be whipped up in no time and is perfect for a party or get together (or after school snack). Although it was cool and creamy, it was the perfect treat for our afternoon inside.
Funfetti Dip Ingredients:
Funfetti Cake Mix
2 cups Horizon Organic vanilla yogurt
1 small tub Cool Whip
1 tsp vanilla
Sprinkles (optional)
To make the dip, just combine the cake mix, yogurt, vanilla and cool whip in a bowl and mix well. Refrigerate for one hour and then top with sprinkles right before serving. Easy peasy, right?!
Note: You can use non-fat, low-fat or full fat cool whip in this recipe. You can also use other cake mixes if you prefer something different.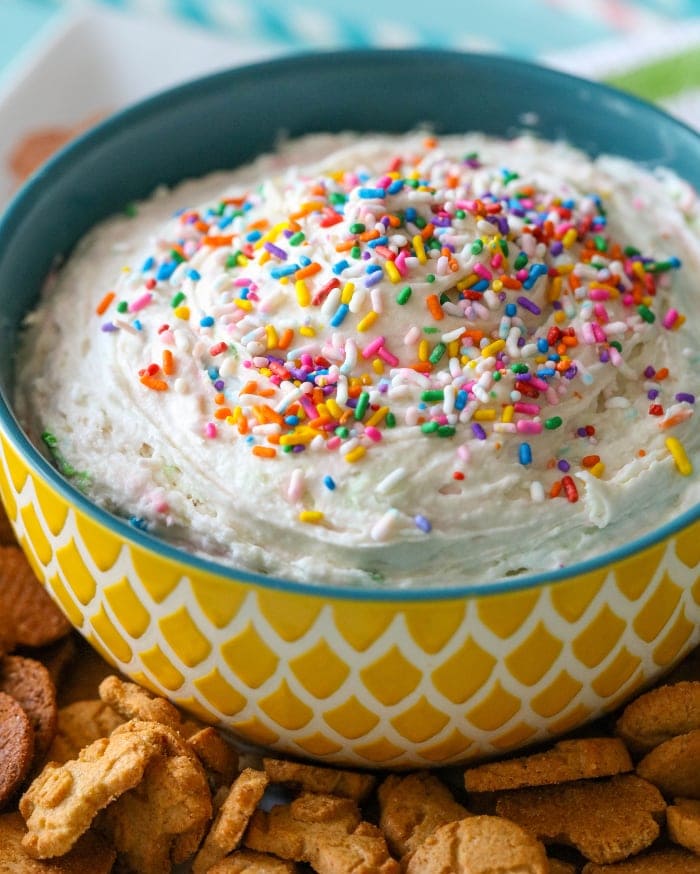 sErving and Storing
We like to serve this dip with: graham crackers, animal crackers, vanilla wafers, pretzels, or fresh fruit.
Storing: This is a dessert that does need to be refrigerated. I wouldn't let it sit out for more than 2 hours and when you refrigerate it, cover it with a lid or plastic wrap. If stored properly this dip will last up to 7 days.
Freezing: Funfetti dip can also be frozen! Simply add the dip to an airtight, freezer safe container. Store it in the freezer for 1 month. When you are ready to serve the dip let it thaw in the fridge for 1 day and then let it soften at room temperature before serving. Add the toppings right before serving.
Making Ahead: I think this dip is best when served the same day it is made, but it can definitely be made 1-2 days ahead of time. Just store it in an airtight container, wait to add any toppings until the day of, and set it out at room temperature to soften before serving.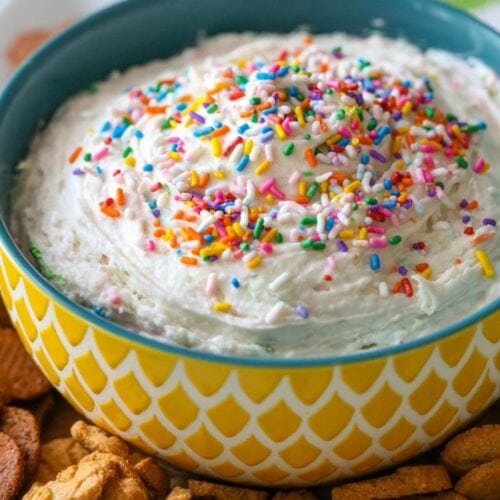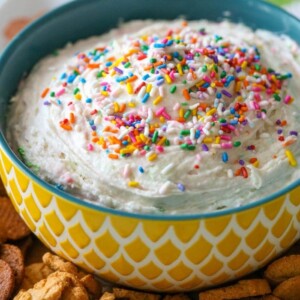 Funfetti Dip Recipe
Delicious 5-ingredient Funfetti Dip that is quick, simple and perfect for parties and after school snacks!

Ingredients
1

box

funfetti cake mix

2

c

vanilla yogurt

1

small tub

cool whip

1

tsp

vanilla

sprinkles

optional
Instructions
Combine the cake mix, yogurt, vanilla and cool whip in a bowl and mix well.

Refrigerate for one hour and top with sprinkles right before serving, if desired.

We served the dip with our favorite crackers and drinks… Horizon Organic Snack Grahams and Horizon Organic Chocolate Lowfat Milk. My kids are obsessed with these crackers and love the Honey and Chocolate versions. 😉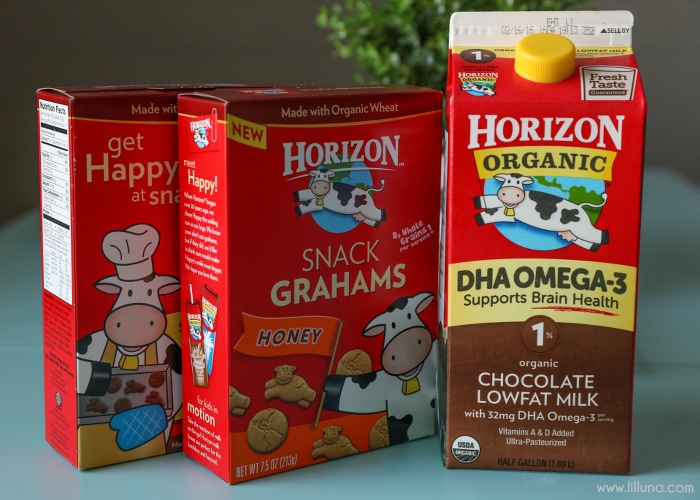 The kids love Chocolate milk as is, but when it gets really cold they ask for this Double Chocolate Hot Cocoa that is made with Chocolate Milk. Trust me when I say that it is AMAZING!! 😉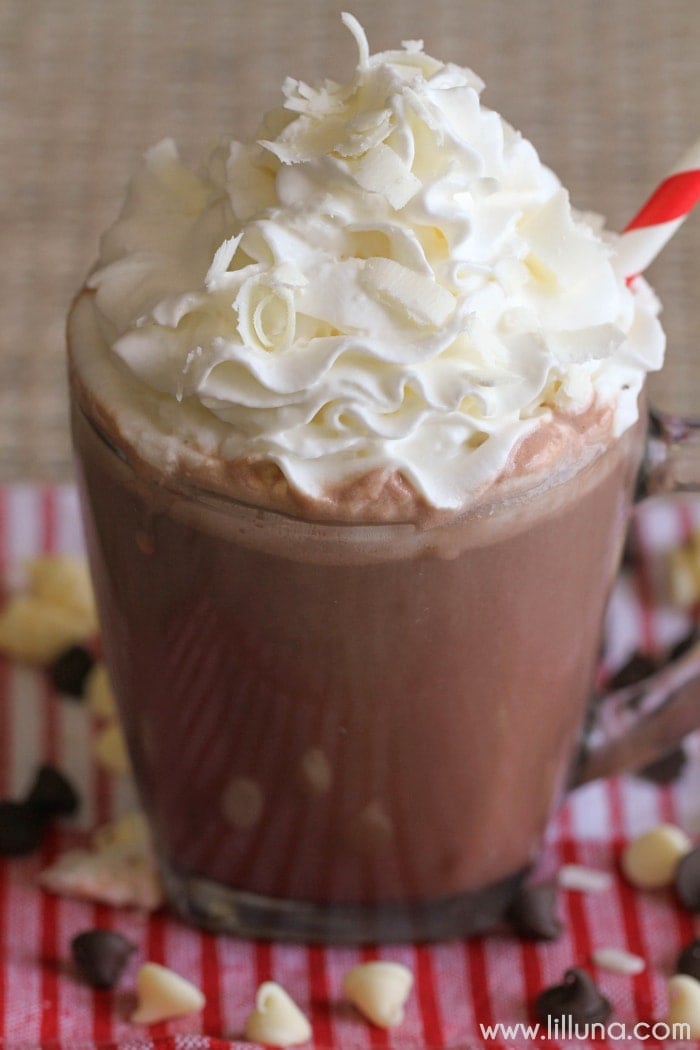 As we enjoyed the treats, we also sat down together and worked on our Printable Kid Activities. I know how easy it can be to turn on the TV, but to keep kids learning on their day off, we thought these fun prints could help. 😉
TO DOWNLOAD THE PRINTS CLICK HERE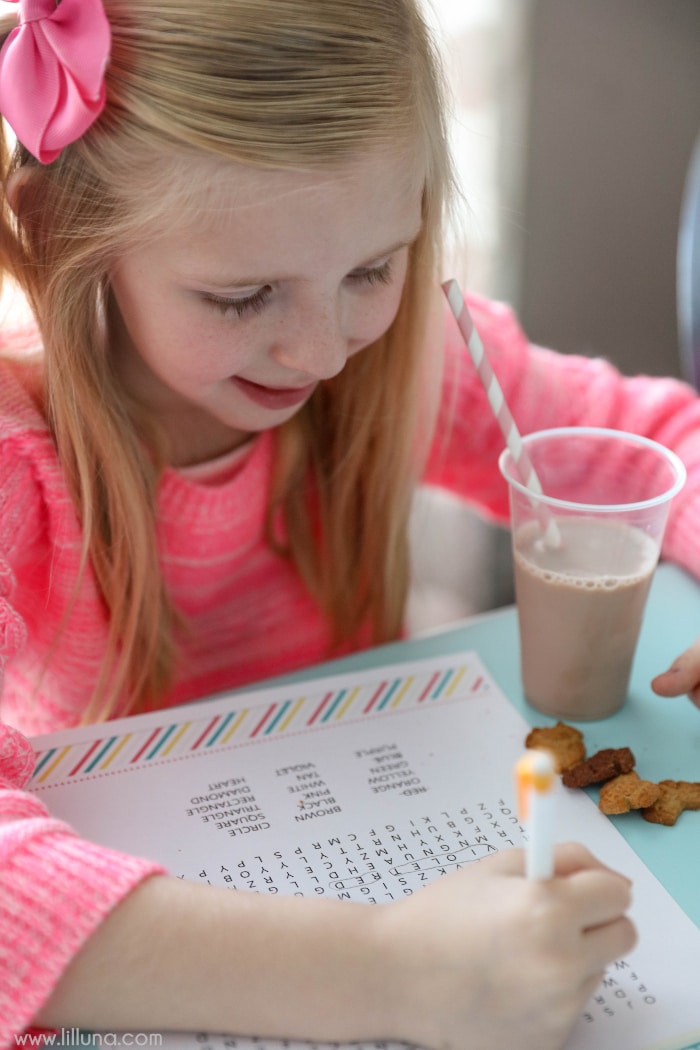 Lily worked on a Word Search.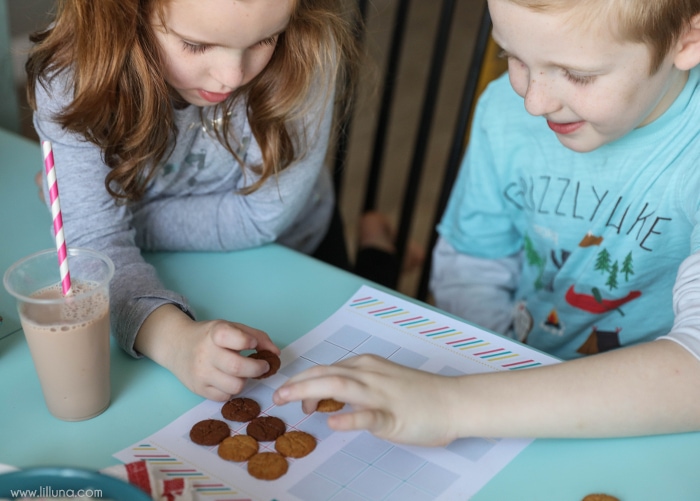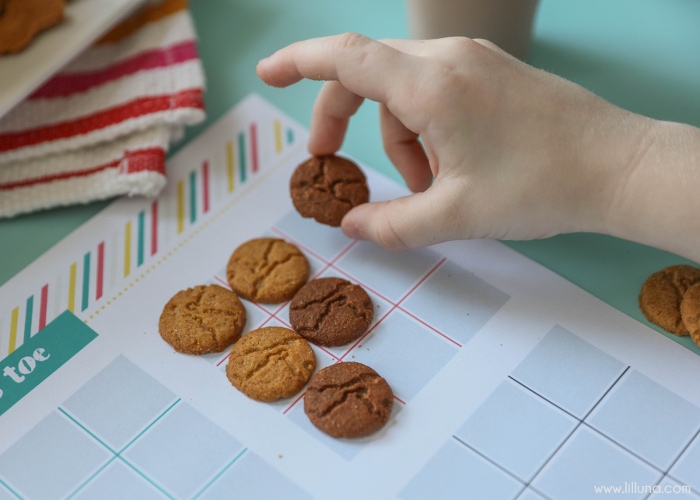 Gav and Evie had fun playing Tic Tac Toe.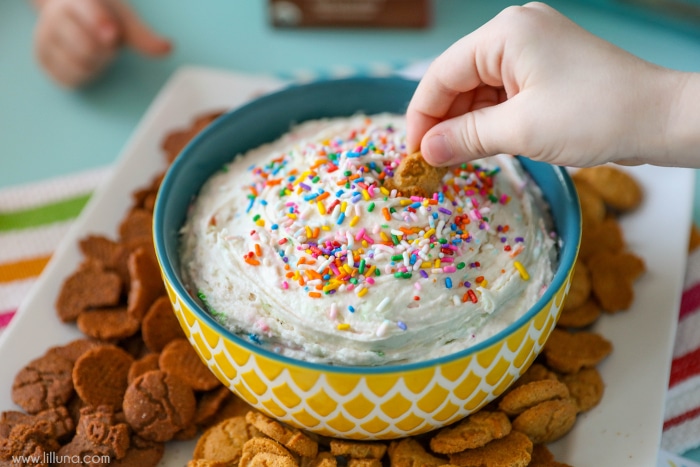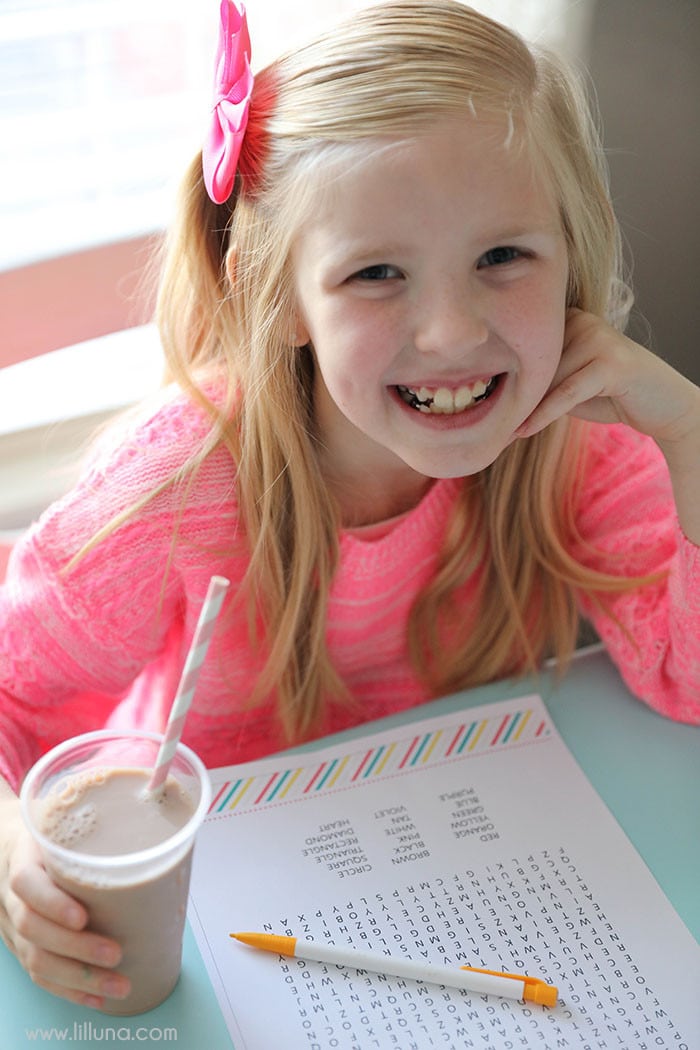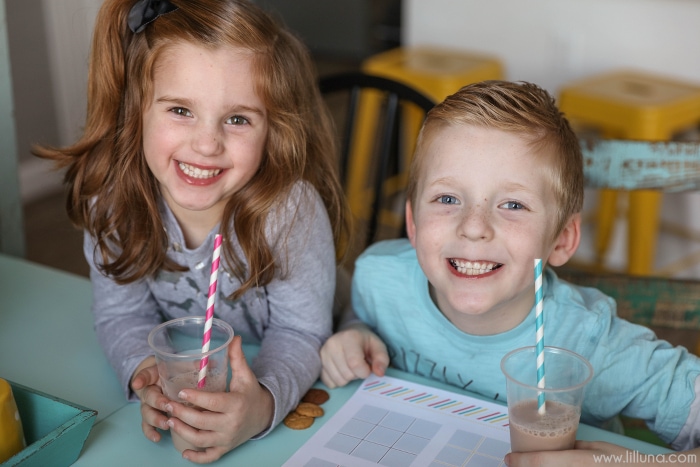 We had SO much fun hanging out on this cold day and loved spending that time together playing some Kid Games!
For more information about Horizon Organics, be sure to find them on Pinterest – Facebook – Twitter & Instagram.
ENJOY! #HorizonOrganic