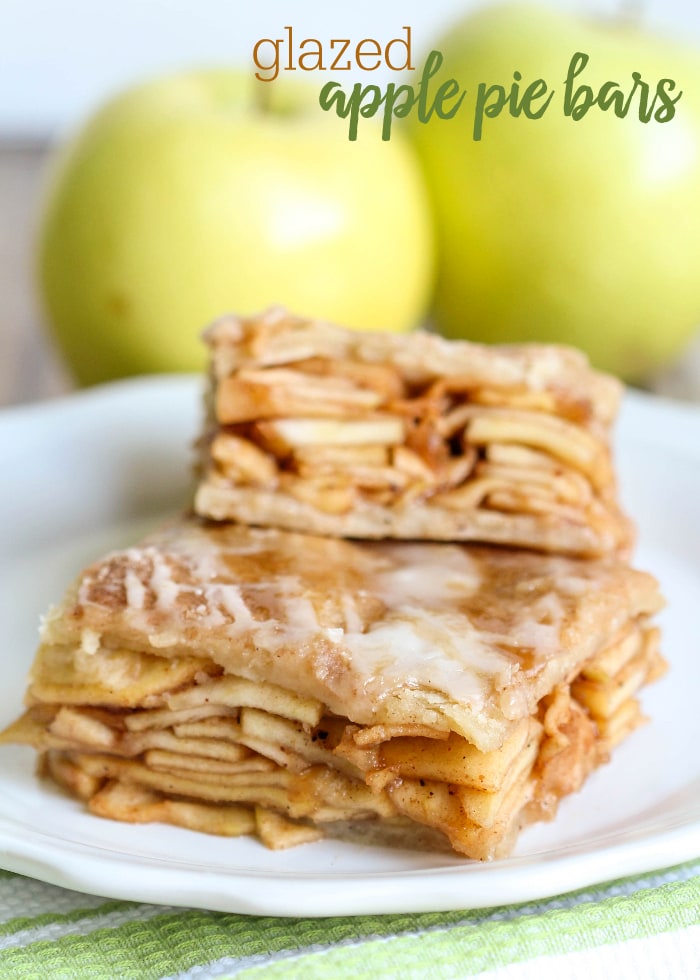 Hello Lil' Luna friends!
Kellyn here, bringing you your weekly tried and true recipe. Every once in a while, we stumble across a dessert that really grabs the attention of the men in our family. Today's recipe did just that! The guys were drooling over these warm, Glazed Apple Pie Bars. They're stacked with soft cinnamon apple slices and topped with a delicious white glaze. We even added some caramel on top for extra goodness. Although us girls may like chocolate treats a little more, ALL the men prefer the fruity desserts like these bars. They all love Apple Pie so we knew they'd be a HIT with them (and they definitely were!!)
For all those who love Apple Pie but don't want to make apple pie, these are a great option.
Here's the recipe:
Glazed Apple Pie Bars Recipe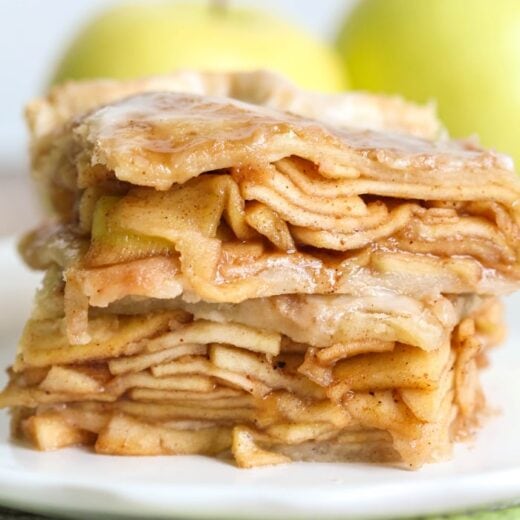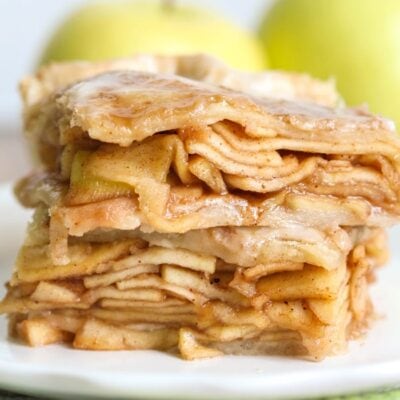 Glazed Apple Pie Bars - so delicious and filled with apples, hints of cinnamon and nutmeg, topped with a yummy glaze!
Instructions
Pie
Mix flour and salt in a large bowl; cut in your cold butter until mixture resembles coarse crumbs.

In a ⅓ measuring cup, combine egg yolk and milk. Gradually add to the flour mixture, tossing with a fork until dough forms a ball.

Roll half of your dough into a thin 9x13". rectangle. Transfer to the bottom of an 9x13" (ungreased) baking dish. Sprinkle with cornflakes.

To create your filling, toss sliced apples, 1 cup sugar, 1-1/2 teaspoons cinnamon and nutmeg in a large bowl; coat well. Spoon over your 9x13 crust.

Roll remaining dough into a 9x13" rectangle; place over apple filling. Brush beaten egg white over pastry. Combine remaining sugar and cinnamon; sprinkle over the top. Bake at 350 for 45-50 minutes or until golden brown.
Glaze
Combine powdered sugar, vanilla and enough milk to reach a drizzling consistency. Drizzle over warm pastry.

Cool completely before cutting into squares.
Adapted from Taste of Home.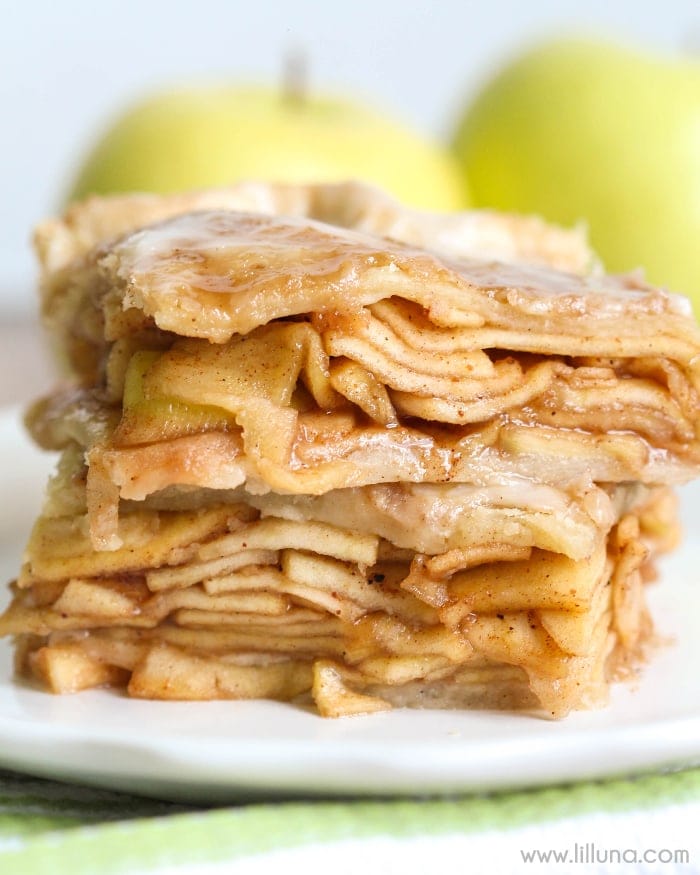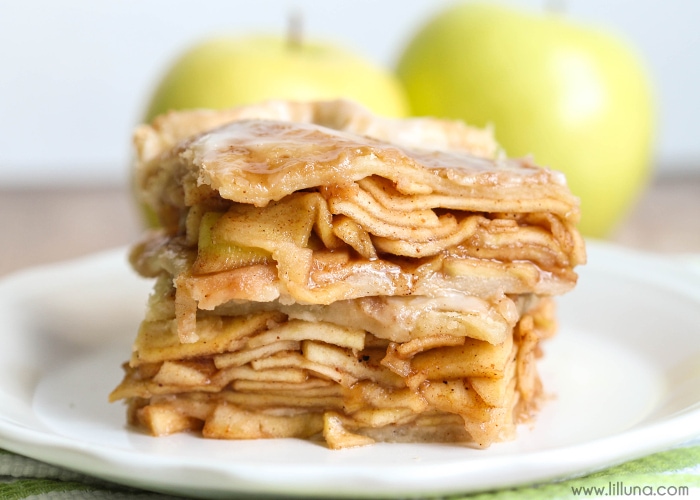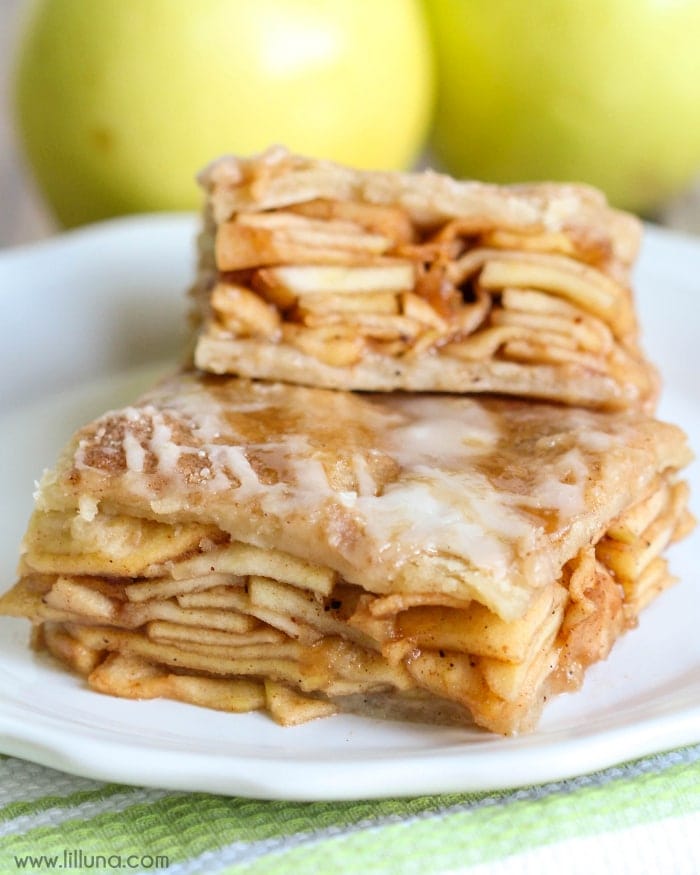 The pictures really speak for themselves. Don't you agree?
I'm telling you, if you're tired of making the same ol' apple pie, you've got to try this recipe out! Any apple pie lover is sure to fall in love with these bars. They may even offer to do the dishes for you after. 😉
DIFFICULTY: Simple
HOW MANY DOES IT FEED: 15-18
ANY CHANGES MADE: The original recipe calls to bake in a 15×10″ pan. We decided to make the squares thicker and by baking in a 9×13. Success! We also added caramel sauce with the glace
ANY SUGGESTIONS FOR NEXT TIME: Not much to change to this recipe. I think baking in a smaller dish really made the difference.
Happy treat making friends!
Here are some more Bar recipes you might like as well: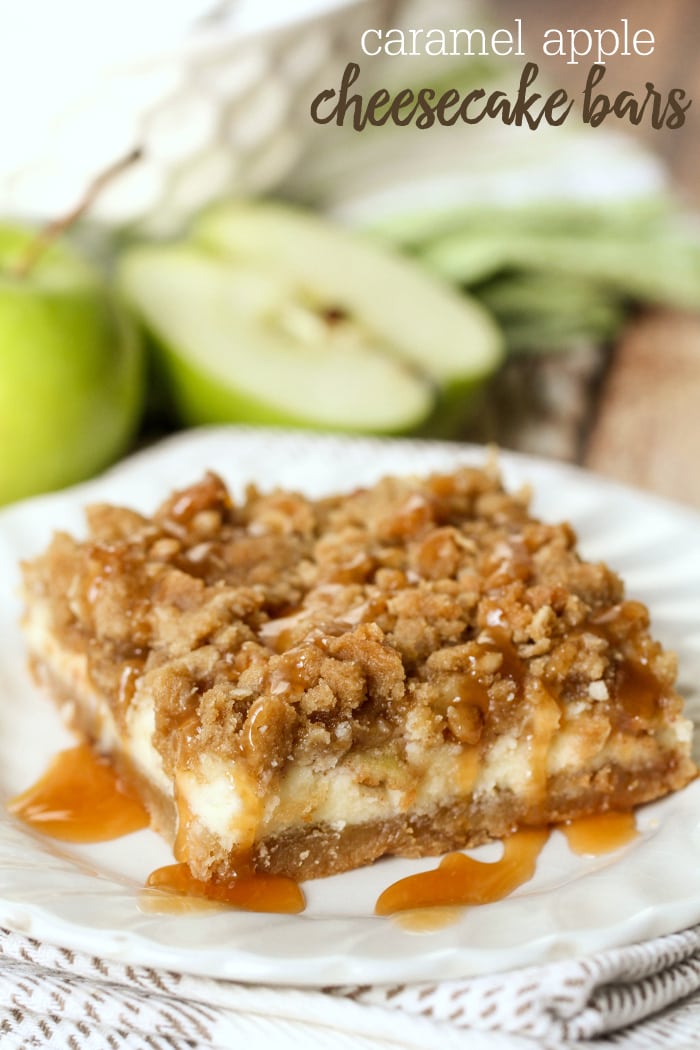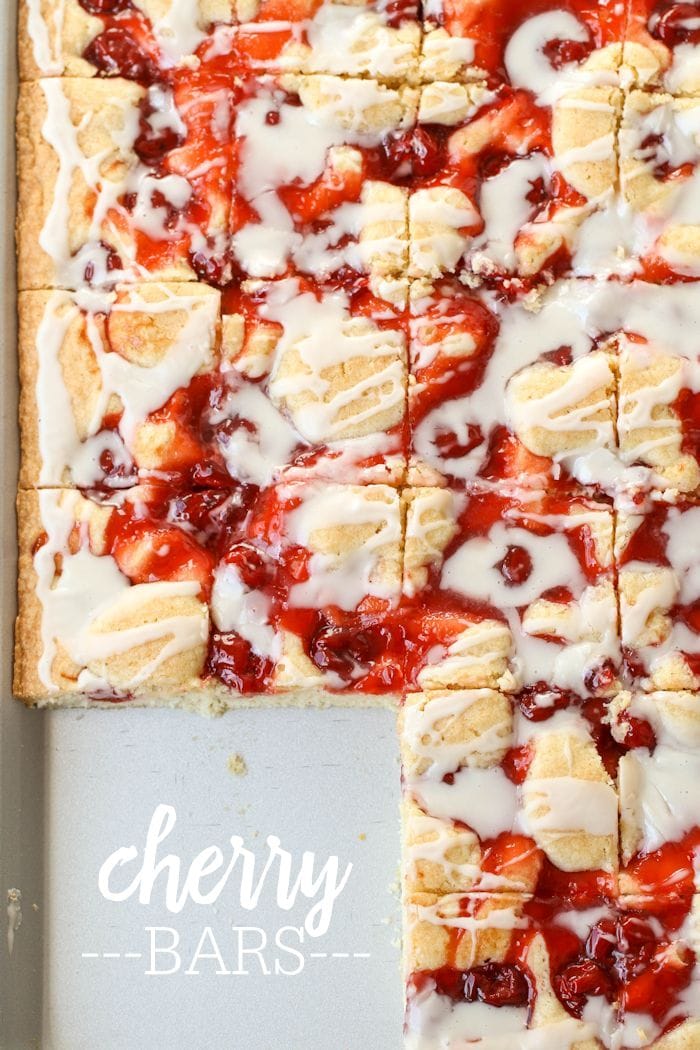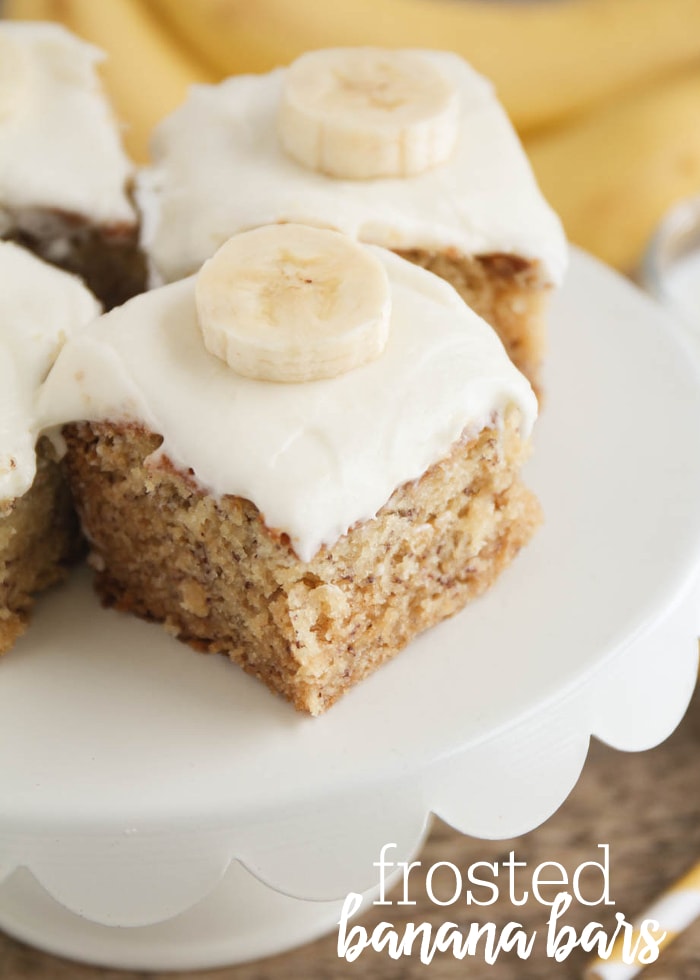 For more dessert recipes go HERE.
For all recipes go HERE.
And get weekly emails with monthly freebies by signing up for the Lil' Luna newsletter. 🙂
For even more great ideas follow me on Facebook – Pinterest – Instagram – Twitter – Periscope – Snapchat.
Don't miss a thing – Sign up for the Lil' Luna Newsletter today!
ENJOY!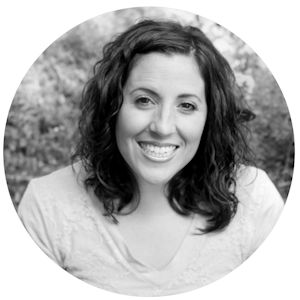 Pictures of this recipe were taken by my sister, Tara.