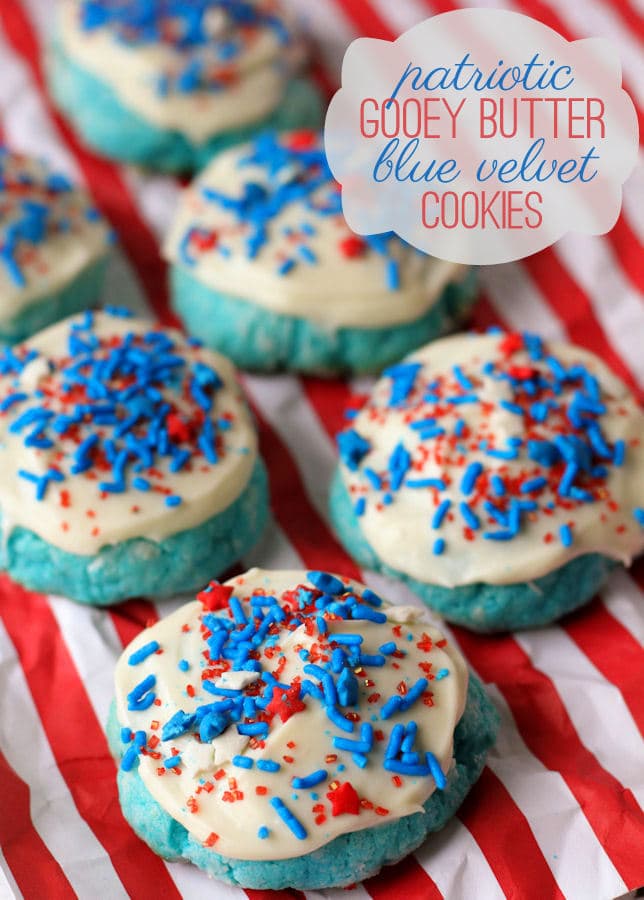 We are a tid obsessed with Gooey Butter Cookies. It's a recipe we've been making in the family for years and years and is simple and delicious. Whenever I see a new cake mix, I know I need to use it with this recipe because it's just so good and gives the cookie a little twist from the norm. At this point, we've made so many versions of this cookie, but wanted to add to the list and make Gooey Butter Blue Velvet Cookies, and with Independence Day right around the corner I knew I had to do a Patriotic Gooey Butter Cookies version as well (I mean, how could I not?!)
Both versions were delicious, but the kiddos liked the Patriotic version a bit better since it had frosting and sprinkles. I don't blame them. We brought the rest of the cookies to my son's Preschool Graduation a week and a half ago and they were devoured pretty quickly. I think the bright color of cookies was very appealing. The taste was too, apparently, since I saw people coming back for seconds a few times. 😉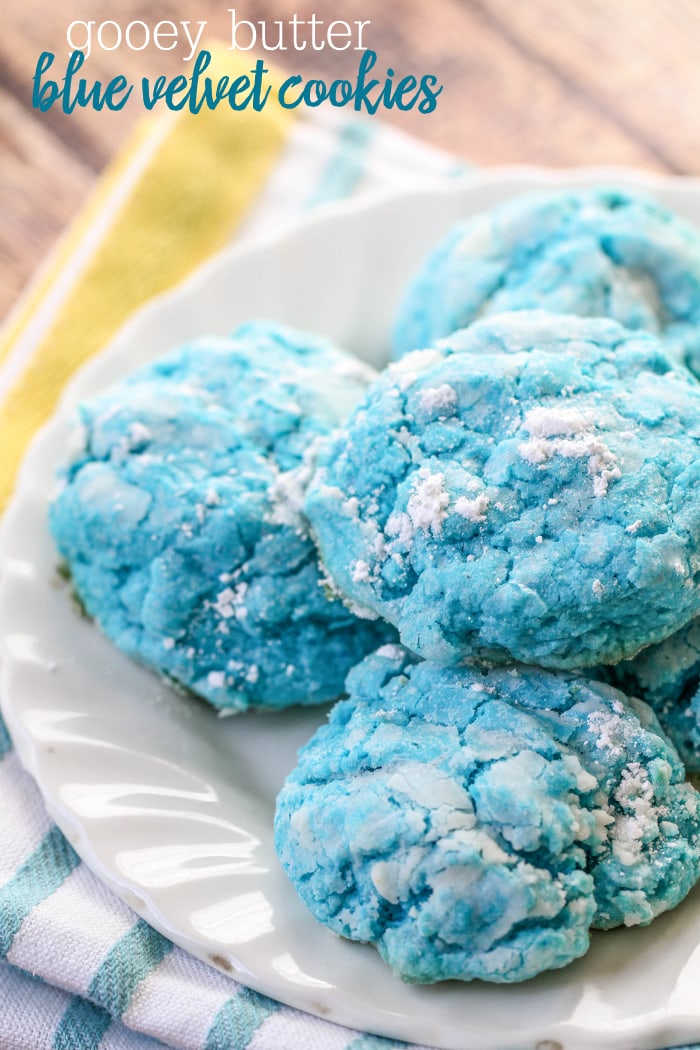 I can tell you right now that they taste as good (or even better) than they look!
Both were made using this new Blue Velvet Cake Mix from Duncan Hines: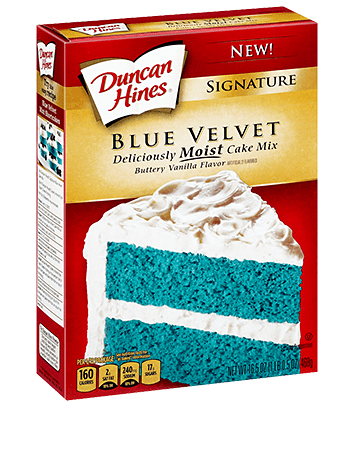 This recipe is simple and tasty and will loved by all!
Gooey Butter Blue Velvet Cookies Recipe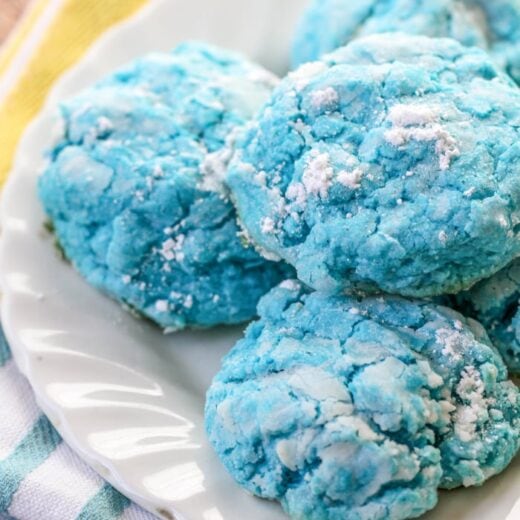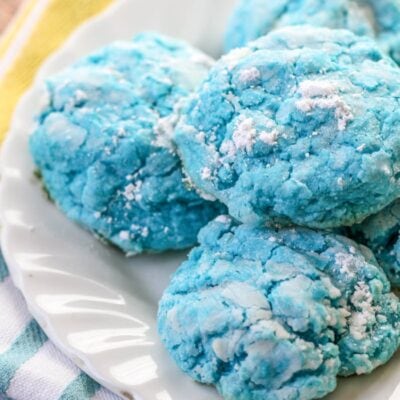 Patriotic Gooey Butter Blue Velvet Cookies - easy and festive! Perfect for 4th of July! Ingredients include blue velvet cake box mix, cream cheese, and powdered sugar with creamy frosting and sprinkles!
Ingredients
Instructions
Beat butter, vanilla, egg and cream cheese until fluffy.

Mix in cake mix.

Chill for 30 minutes.

Roll into balls and dip in a bowl of powdered sugar.

Bake at 350 for 10-12 minutes, and sift powdered sugar on top if desired.

For Patriotic version, add frosting and sprinkles.
NOTE: If you can't find this cake mix at your store, you can always use a WHITE Cake Mix and add blue food coloring. 🙂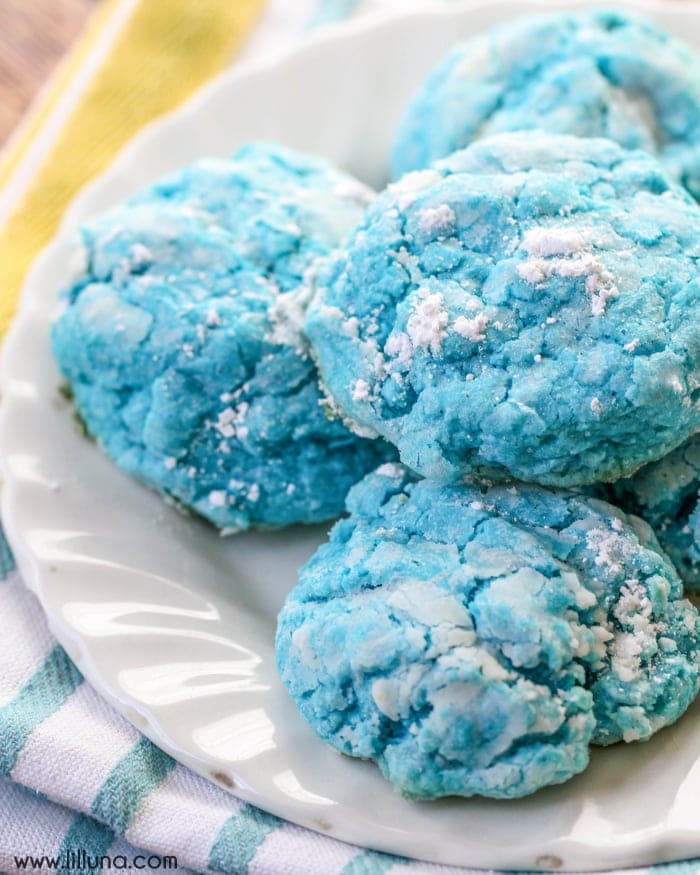 And the patriotic version perfect for the 4th….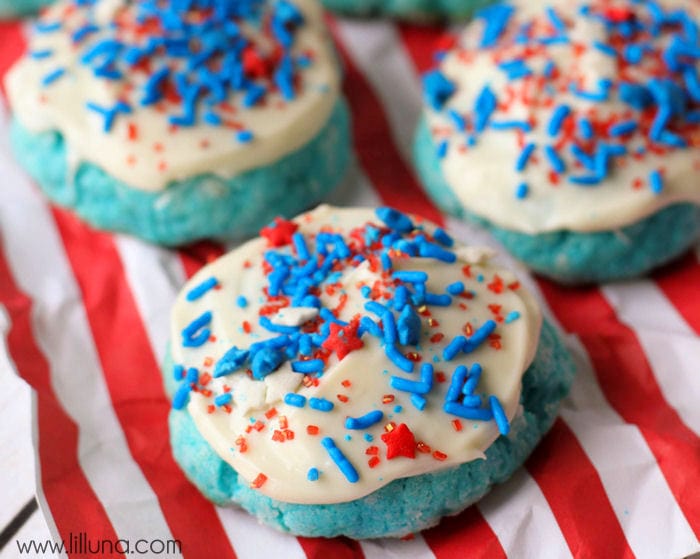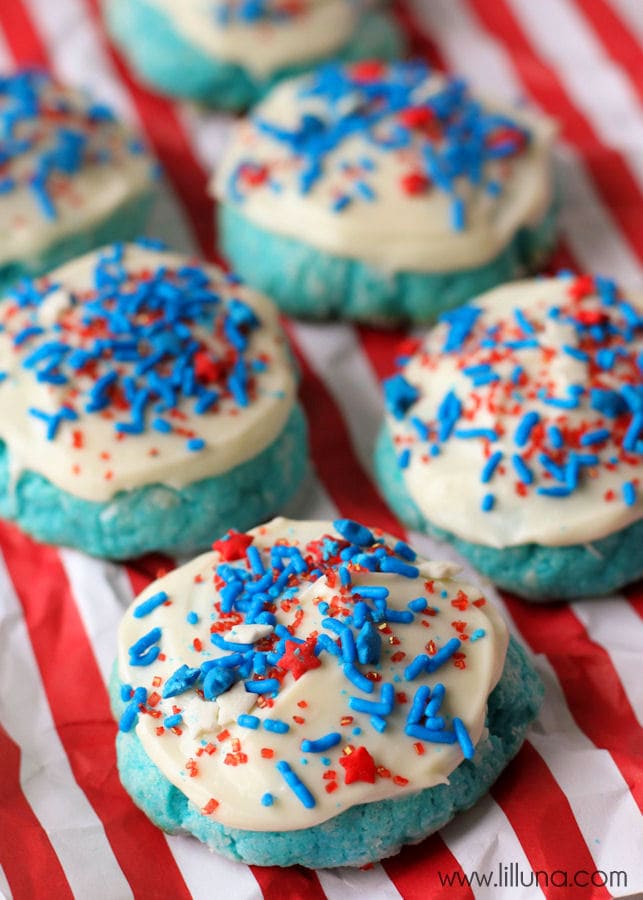 The kids couldn't keep their hands off of these things!!
It's always so fun to find a new and simple recipe that is yummy and perfect for an upcoming event or holiday. 🙂
For another great and simple Patriotic treat, be sure to check out:
And for some of our favorite Gooey Butter cookie versions check out:
ENJOY!