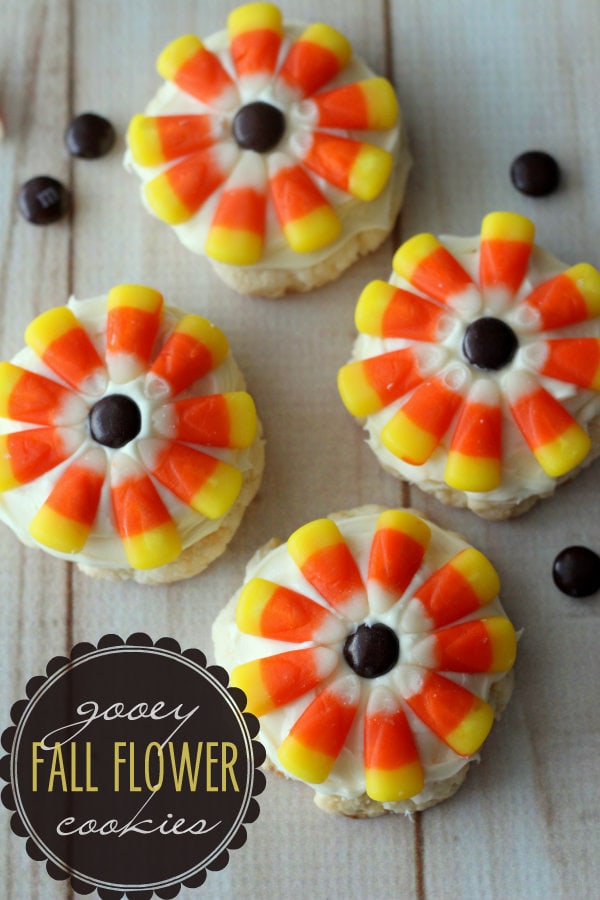 Hi, it's me Lily.
My mom said we wouldn't have any more Candy Corn treats, but she tricked me because today I'm sharing another one.
I hope it's okay though because this recipe for Gooey Fall Flower Cookies is so good!!
My mom thinks it would be perfect for the kids to decorate on Thanksgiving day. I agree. My brother and me got to decorate them, and we had so much fun. I think your kids would have fun too. 🙂
THE GAME PLAN:
My mom said you can make Sugar Cookies and decorate them like this (she said you can find recipes for Sugar Cookies HERE or HERE), but I wanted to do the Cake Batter dough cuz I know how to do that one and can help more. 🙂
Here is our recipe for these super yummy Gooey Fall Flower Cookies…

Gooey Fall Flower Cookies
Ingredients
1 box White Cake Mix
1 8 oz. bar Cream Cheese
½ cup butter softened
1 egg
1 tsp. vanilla
powdered sugar
M&Ms
Candy Corn (we used 9 for each cookie)
Instructions
In a large bowl, beat cream cheese, butter, egg and vanilla until mixed well. Add cake mix and beat until all combined.
Refrigerate dough for 30 minutes.
Roll into 1.5" balls and roll in a bowl of powdered sugar. Place on greased baking sheet. Pat down using 3 fingers.
Bake at 350 for 10-12 minutes.
Let cool.
Add frosting by using canned frosting or making homemade frosting (To make frosting mix 2. 5 TB butter (softened), 2 cups powdered sugar, ⅛ cup milk, ½ tsp. vanilla, ½ tsp. almond extract and food coloring. Add a little milk if too thick or a little powdered sugar if too runny.)
While frosting is fresh, add an M&M to the middle and then 9 candy corns around. ENJOY!
My brother and me helped pick out all the brown M&Ms.
My mom also had us pick out all the pretty candy corns (ones that weren't broken).
Check Out My Other Recipes
My mom was nice and let me and Gavin eat some of the broken candy corns. 🙂
We also taste tested these cookies and gave them TWO thumbs up!
I hope you can come back again soon for more yummy treats from me.
Love, Lily
——————————————
For more recipes from me perfect for Fall and Thanksgiving, you can try these yummy ones: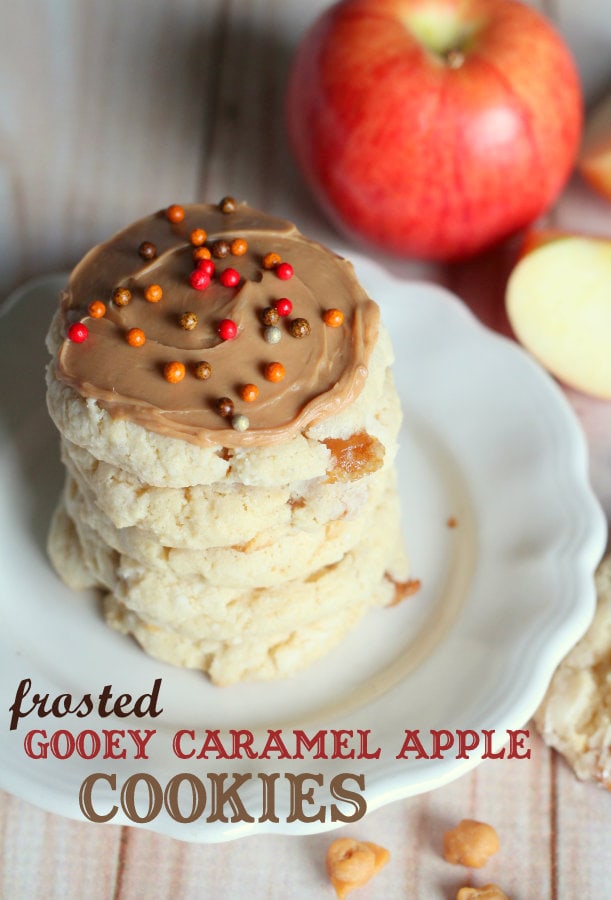 Frosted Gooey Caramel Apple Cookies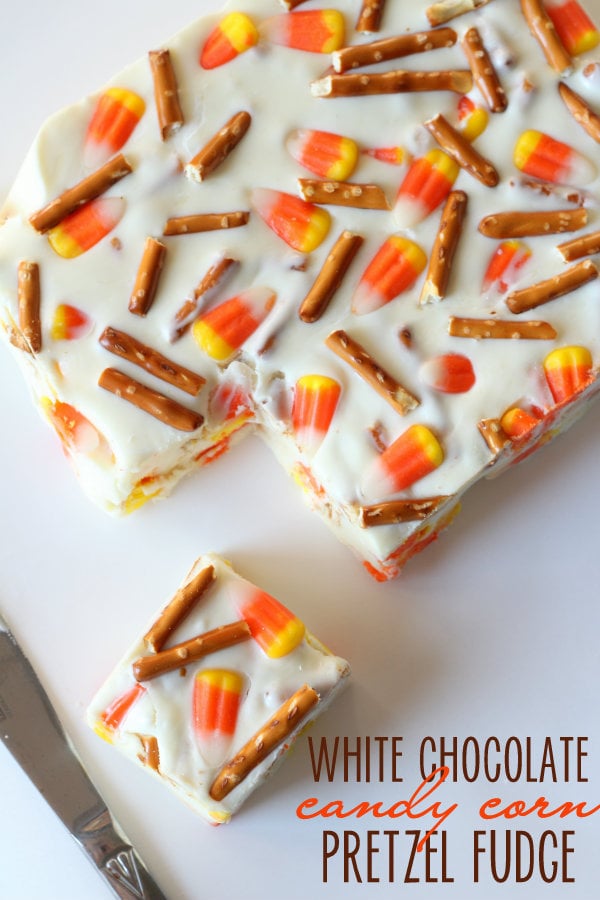 For all Recipes from me go HERE.
For all Desserts go HERE.
And get weekly emails with monthly freebies by signing up for the Lil' Luna newsletter. 🙂
For even more great ideas follow me on Facebook – Pinterest – Instagram – Twitter – Periscope.
ENJOY!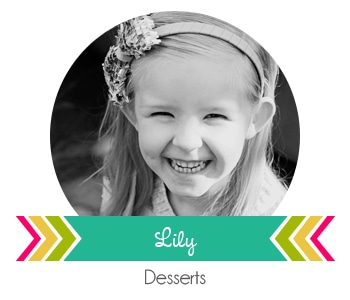 BEHIND THE SCENES AT LILLUNA.COM:
I got to pat down the cookies after they were rolled in powdered sugar. Don't worry – I washed my hands first!