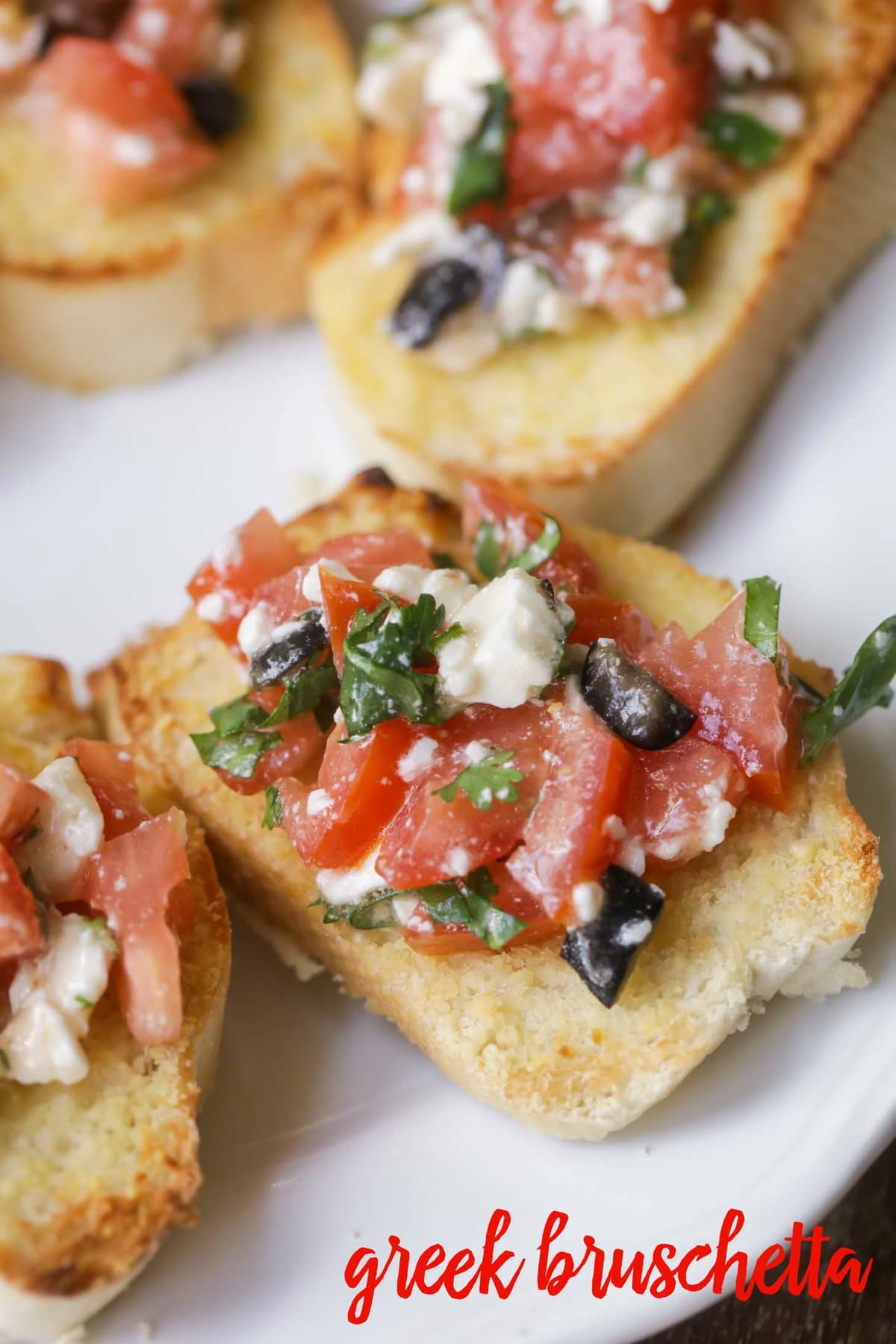 I think I may have a new-found obsession for Greek food! I don't even recall trying it until the last few years, but now I crave it on a weekly basis… and I'm not joking. There was a restaurant in Houston that went up right by our house called Zoe's Kitchen and the hubby and I became obsessed. They had the best Greek food, and it made me realize how much I love the combos of feta, tomatoes, olives and Greek dressing. In fact, going there inspired today's recipe for Greek Bruschetta. We've always loved regular Bruschetta, but I knew a Greek version would be great as well.
The recipe we made ended up only taking minutes to put together. The hardest part was prepping the bread, which was also easy to do. We took some french bread rolls, cut them in slices, added a little butter and grated parmesan and broiled them for a few minutes. Then we added the bruschetta on top and couldn't stop eating them!!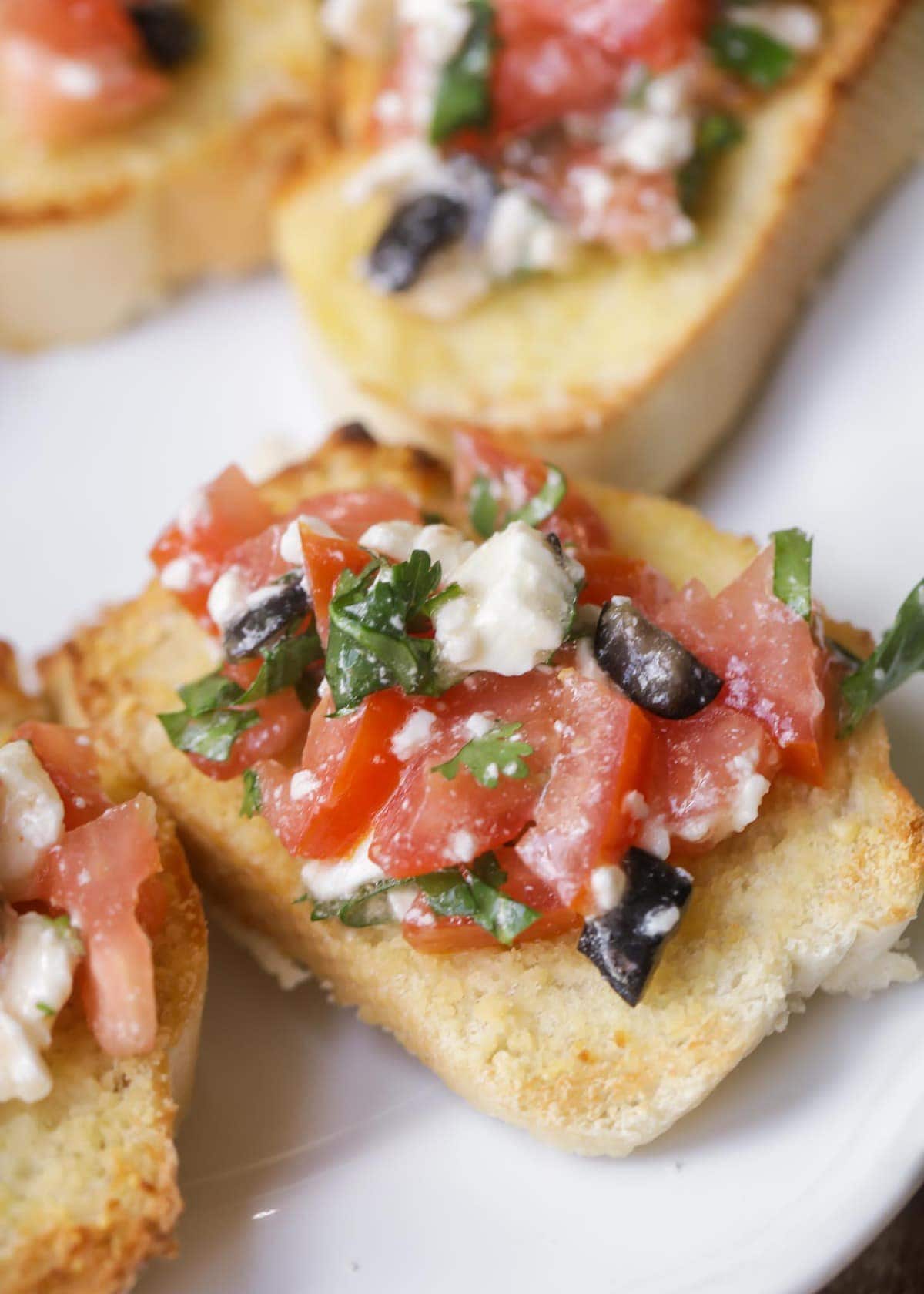 MY OTHER RECIPES
Tomatoes, olives, feta, cilantro and Greek dressing.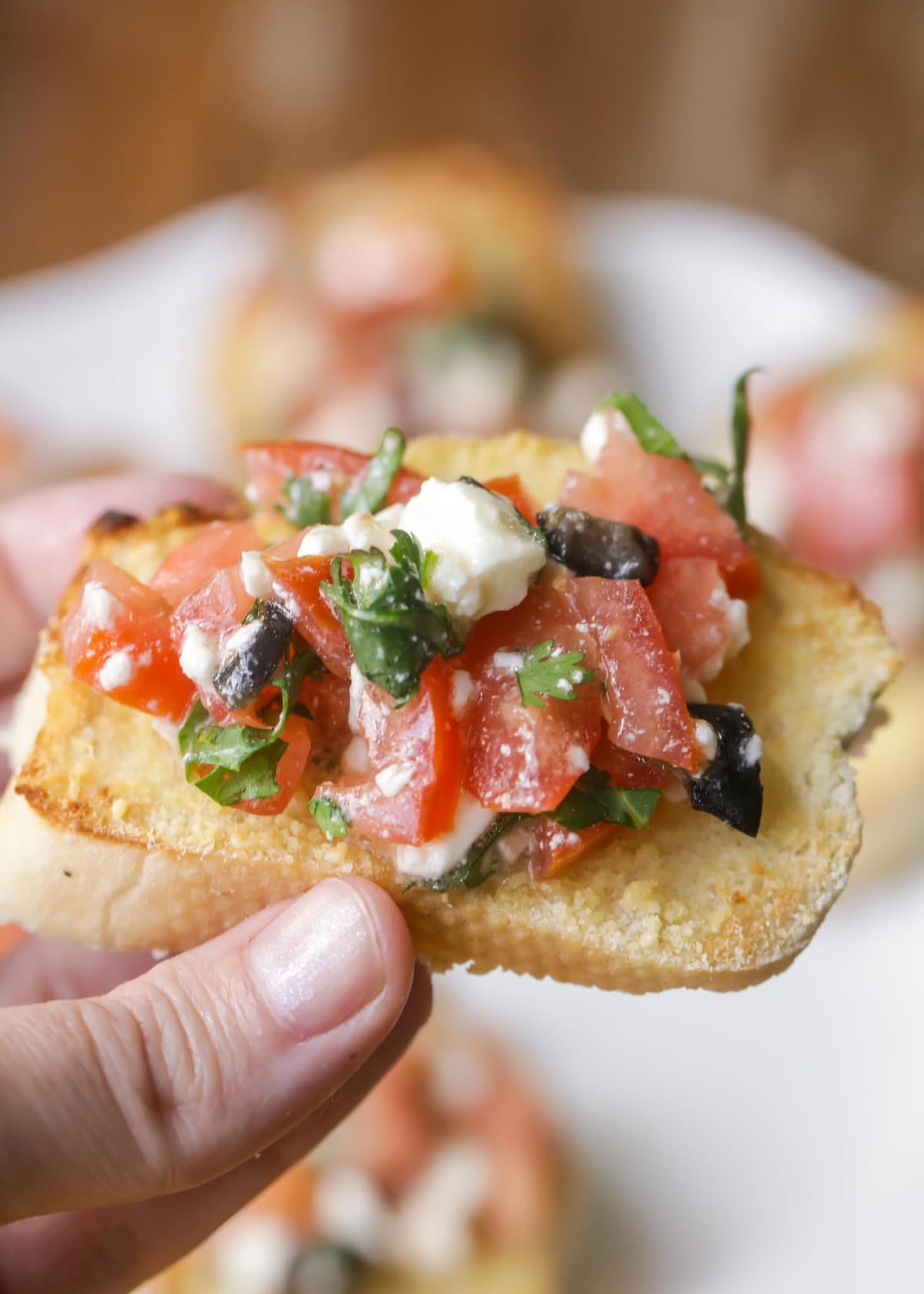 This simple recipe makes a great side or appetizer for any meal or event. If you love all things Greek (like me) and bruschetta, give this a try. It's easy and tasty!
Greek Bruschetta:
Greek Bruschetta
A simple and delicious appetizer with all the Greek flavors everyone loves - feta, tomatoes, olives, cilantro and Greek dressing
Ingredients
4 tomatoes (chopped)
½ bunch of cilantro
½ cup feta cheese
1 small can olives
Greek dressing (to taste)
Instructions
Add all ingredients to a bowl and mix well.
Add Greek dressing right before serving.
Serve with bread pieces or cracker and ENJOY!
For more great appetizers, check out: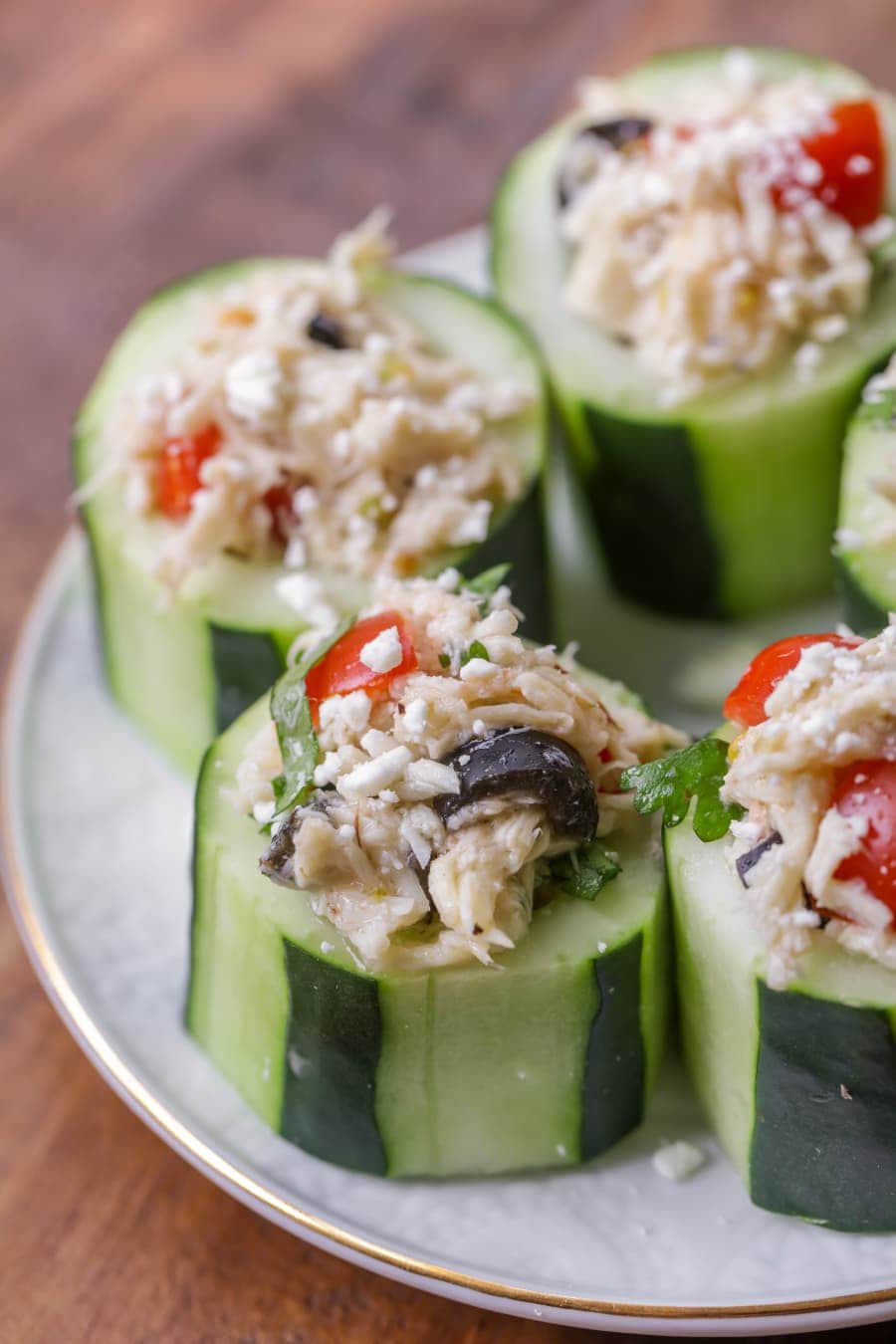 For more great appetizers, check out:
ENJOY!