Oh you guys, I'm SO excited for Halloween this year! I love to decorate for fall but I actually stay away from using orange for the most part, weirdly enough… I just can't get it to jive with the rest of my decor! So I wanted to make a Halloween wreath that would be pretty neutral but still fun and spooky. I am kind of loving how it turned out, it reminds me of an old horror movie with the black and white haunted house!
It came together really easily – and I made a quick clip art house so that if you want to make one too  you can just print it right here! I also styled my wreath with my new favorite thing, the lightbox. Please tell me you know what Halloween movie this quote is from!? Anyway, here's the full how-to:
MY OTHER RECIPES
Materials:
Foam Wreath Form
Black Felt
Gray Felt
Fabric Scissors
Hot Glue Gun
Silver Spray Paint
Fall Spray
House Clipart (click to open the PDF, then print!)

Instructions:
Spray paint your spray silver.
Cut felt into 4-5 inch strips that will wrap around your wreath form.
3. Hot glue strips together on the back of the wreath.
4. Trace house shape onto gray felt and cut it out.
5. Cut out a door and a spiderweb for the house and hot glue them (I did these freehand)
6. Hot glue sprays to the bottom right corner of the wreath, then glue your house on top.
7. Add a little pumpkin by the door. TA-DA!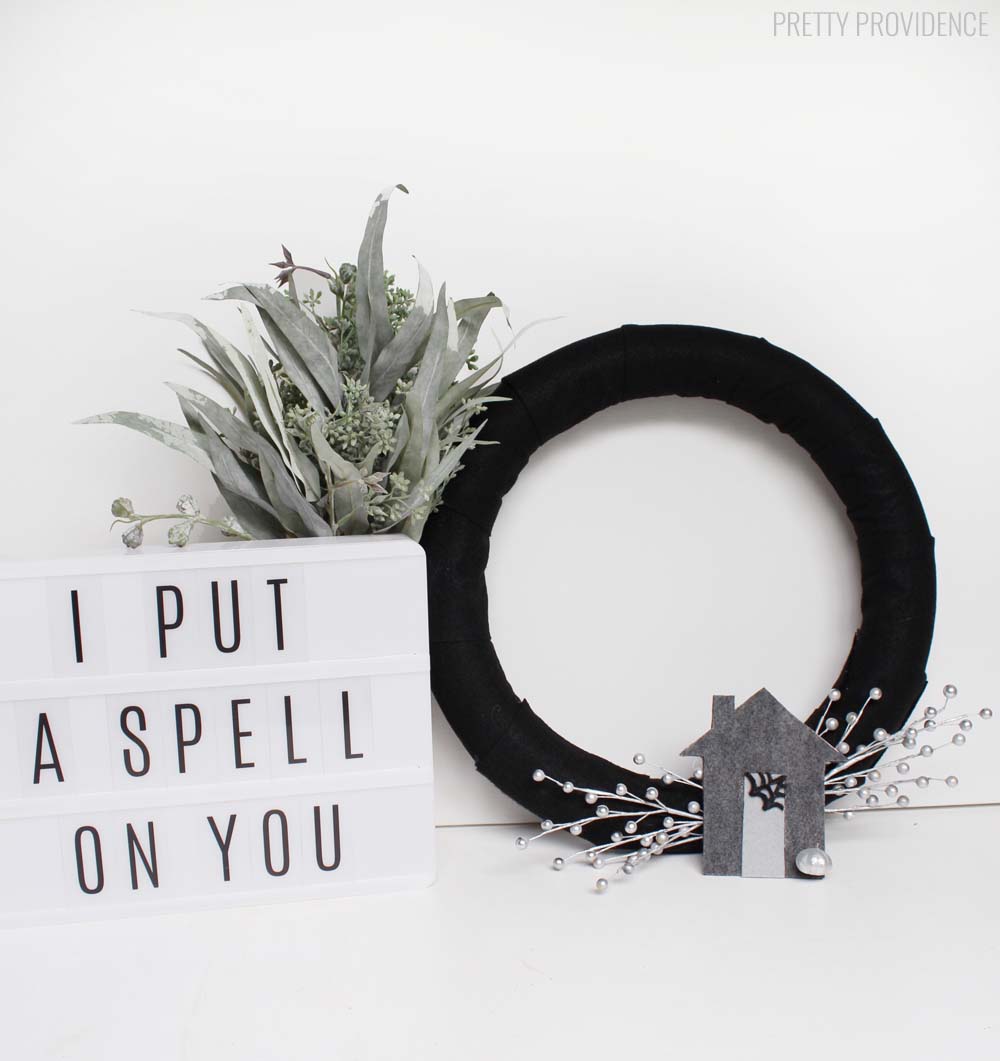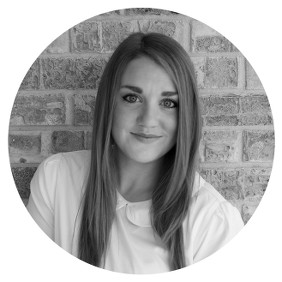 __________________________
I love how simple, yet festive this wreath is! The little details are perfect!!
Thanks for sharing, Sarah!
For more awesome ideas from her, head on over to Pretty Providence!
And for more halloween decor ideas from here on the site, you can check out these posts:
For all DIY projects go HERE.
For all Halloween ideas on the site go HERE.
For even more great ideas follow me on Facebook – Pinterest – Instagram – Twitter – Periscope–Snapchat.
ENJOY!