I LOVE getting organized!!
If I had my way I'd pick one thing to organize every day, because it really makes me super happy!
At the beginning of each year, I especially love to get things back in order after a very busy and crazy holiday season. Fortunately, my husband had caught the organizing bug too and together we've been doing a lot of cleaning and de-junking. It always feels so great getting rid of things and putting things back in order. I know it can be overwhelming at times and usually you end up a bigger mess than you started with when organizing, but I promise it does get better. To make it not so overwhelming I always suggest to my friends to pick 1-2 "areas" or items each week. Focus on those and don't move on to another project until those are done. Keep doing this until you've organized all the areas you want. We've already done the Master bedroom and most of the Master closet. Those were our projects last week. Once we have those done, we're hoping to tackle the kitchen next. And let me tell you, when you have completed an area it feels great!!! We've already put together a HUGE pile of things to sell at a garage sale, and my husband is especially excited to get rid of some "un-needed" items. 😉
To help inspire you to get a little organized this year, I've put together a great list of Home Organization Ideas to help out. Hopefully, they give you some ideas of what to do in your own home…
From Lil' Luna:
Kids Closet Divider Printables
From the rest of Blog Land…
Drawer Organizer from Mom on Time Out
DIY Hanging Organizer from Craft A Doodle Doo
DIY Branch Clothing Rack from Sugar and Cloth
Cleaning Closet Organization from The 36th Avenue
Repurposed Magazine Rack from Listotic
Closet Organization from Good Housekeeping
Room by Room Organization Plan from House Mix
DIY Bathroom Towel Storage from Making Lemonade
Magnetic Toy Storage from Dollar Store Crafts
Kid's Art Supplies Organization from There Was a Crooked House
Drawer Organization from Tater Tots and Jello
Bathroom Organization from Clean and Scentsible
Linen Closet Organization from A Bird and a Bean
Bobby Pin Organization from Superwoman
Gift Wrap Storage from Woman's Day
Bathroom Storage Ideas from Country Living
Home Organization Chalkboard from Man Made DIY
Easy Earring Holder from I Always Pick the Thimble
Jewelry Blocks from Style by Emily Henderson
Craft Closet Makeover from Beneath My Heart
Entryway Closet Organization from The House of Smiths
Jewelry Organization from House on the Way
Pantry Organization from Not Just a House Wife
Craft Room Organization from Country Living
Coat Closet Organization from Interior Candy
Closet Organization from Better Homes and Gardens
Studio Organization from The Design Files
Garage Organization from Designed to Dwell
Garage Storage and Organization from Better Homes and Gardens
Barn Garage Organization from Newly Woodwards
Kitchen Organization from Remodelista
Laundry Room Organization from A Beautiful Mess
Entryway Organization from Cherished Bliss
Accessory Organizer from Brit + Co
Craft Room Storage from Hawthorne and Main
Barn Wood Jewelry Organizer from Hawthorne and Main
Bathroom Organization Ideas from The 36th Avenue
Playroom Organization from Project Nursery
SO many great ideas!!
For more great organization idea collections, check out: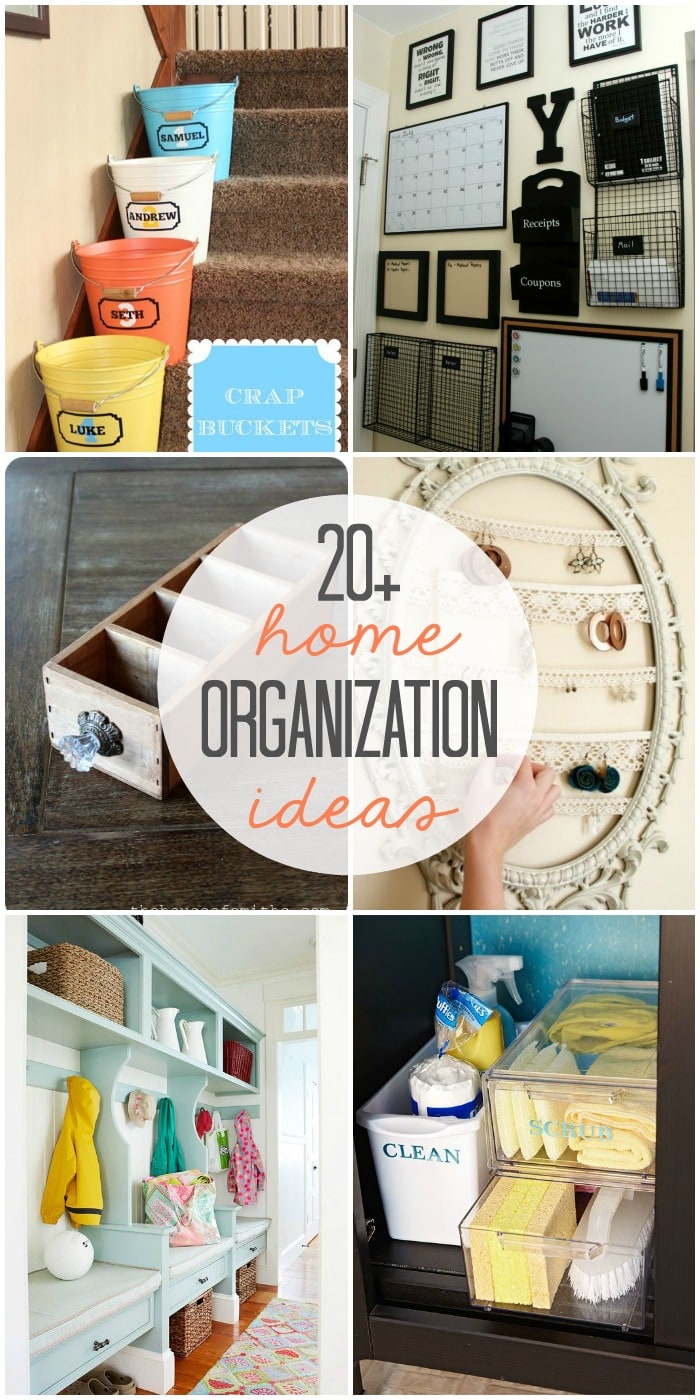 Home Organization Ideas-2014 Edition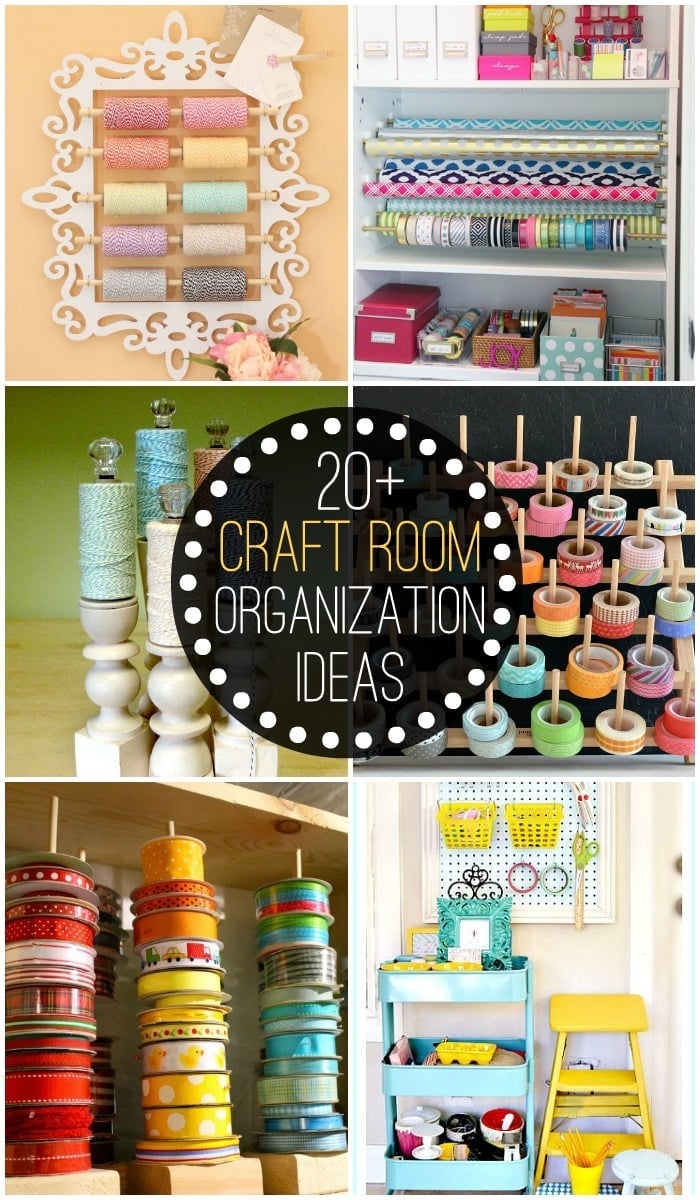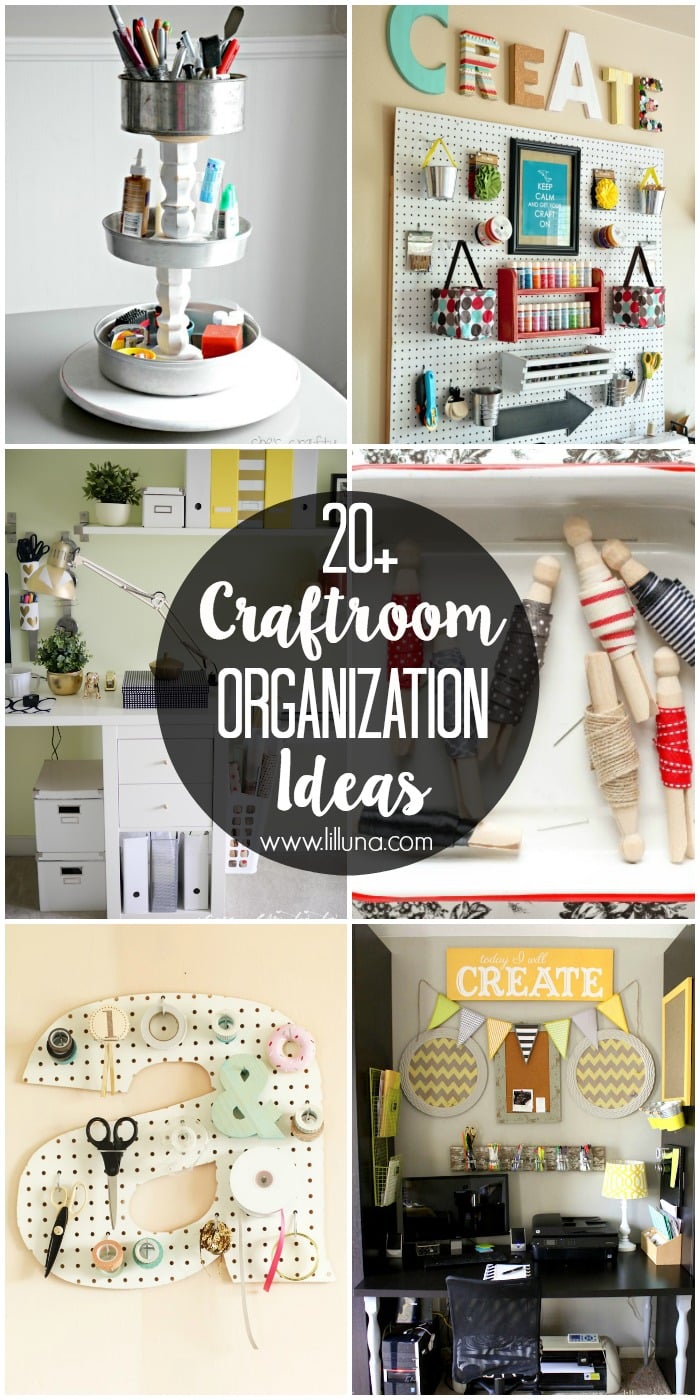 Happy Organizing!
ENJOY!