Hello Lil Luna Readers! I am so thrilled to be here today! My name is Hannah and I blog over at We Lived Happily Ever After. While I obviously love to bake, I also love everything DIY! Especially coming up with sewing patterns for my baby girl. I would love for you to stop by and say hi! 
Today I want to share with you MY super yummy take on Hot Cocoa. But not in drink form… that's right  it's a CAKE in that mug!
(Recipe at bottom of post)
Most mugs are oven safe. but if you don't feel comfortable putting your coffee mugs in the oven, try Mason Jars. They turn out just as pretty.
This recipe is special because it not only looks like gourmet hot chocolate, but it actually has hot cocoa mix in it!
Only add a heaping tablespoon full of batter to your buttered mugs.
Bake at 350 until done (mine took about 20 minutes)
Look at those delicious little mounds of chocolate cake? It's a good, mindful "portion" size too. 😉
Your cake shouldn't be soft in the middle. It should spring back when touched.
Let it cool down completely. Then add a dollop of chocolate hot cocoa frosting, let that harden in the fridge for five minutes, then add some room temperature cool whip.
If you want, you can also make it even more irresistible by adding your favorite chopped candy bar. Use left over Holiday candy!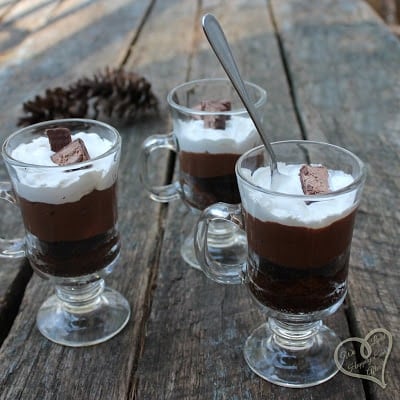 Makes 12 Hot Chocolate Cake Mugs
The Cake:
The Frosting: 
1 Stick of Butter, softened 1/3 Cup Cocoa
1/3 Cup Hot Chocolate Mix
3 Cups Powdered Sugar
MY OTHER RECIPES
1/3 Cup Milk
Hope you all try it out for yourself! 
Dressing up your desserts is easier than you think! Here are a few of my other Winter Wonderland Inspired Crafts!
Thank you so much for having me!
—————————–
WOW, this looks yummy! Thanks Hannah for being here!
Be sure to head on over to Hannah's site for more great creations. 🙂
For more dessert recipes be sure to check out: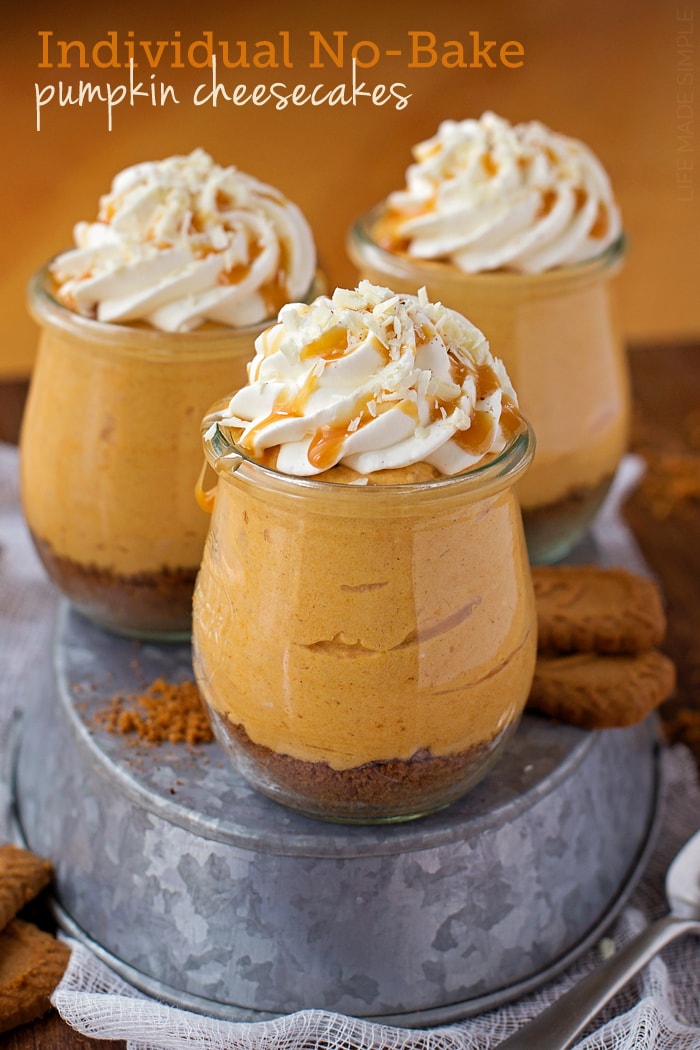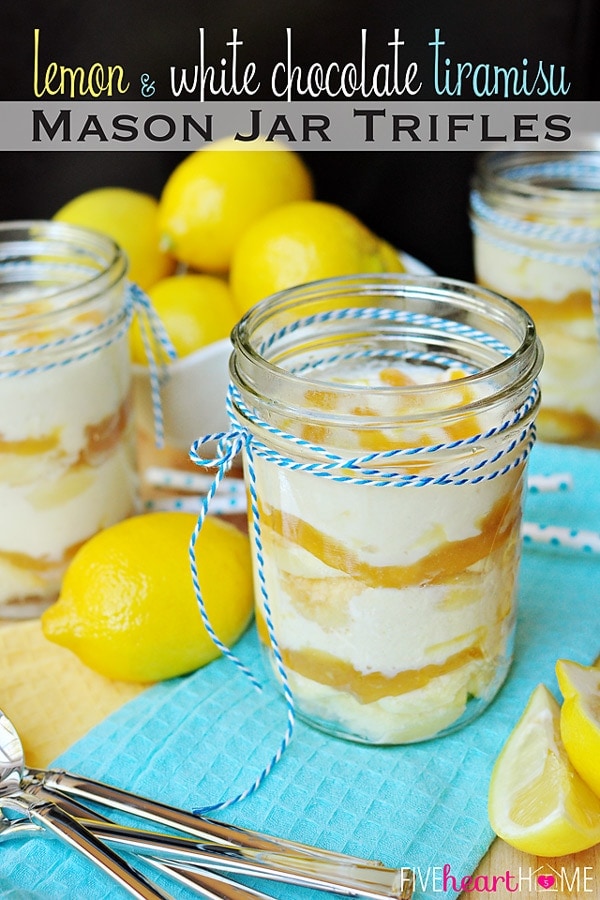 Lemon & White Chocolate Jar Trifles
And get weekly emails with monthly freebies by signing up for the Lil' Luna newsletter. 🙂
For even more great ideas follow me on Facebook – Pinterest – Instagram – Twitter – Periscope – Snapchat.
Don't miss a thing – Sign up for the Lil' Luna Newsletter today!
ENJOY!!