I am the DIY extraordinaire in case you forgot!
Things are REALLY crazy in the Queen B house right now, so I am offering you a super easy quick tutorial today, hope that's ok!
I am always short on time, and I was in the mood to give this shelf a good makeover… but QUICKLY!
My sis-in-law made me this shelf about 8 yrs ago and I painted it barn red… because that's what I was into back then… I still kinda love it, but for outside… on a barn! lol!
MY OTHER RECIPES
I lost the knobs long ago!!
Anyway.. I Sanded her up, and spray painted WHITE….
 Then Spray Painted BLACK
Click HERE to see me CORRECTLY spray paint the shelf black… and YES, there IS a correct way to use spray paint! who new?!
After those quick coats of paint, I mixed up a beautiful shade of blue with paints I already had, and brushed it on, not being super careful… 
I waited 30 min, then I started sanding to get all those different shades of paint to come thru. Use as many colors as you want!! I wish I would have done a pretty pink in there somewhere!
 To add some final touches I added stenciling and HOME-MADE knobs! Click HERE for tutorial on how to make your own knobs.
Isn't she GORG?! Looks like a totally different shelf!
If you know me AT ALL, you know I LOVE a

good makeover

! 
(on Things OR People!)
Come visit me and say HI! I just 
LOVE
new friends

!!
———————————————————–
Be sure to go to Queen B and Me for more fun projects from Andrea, and
for more information about her please go HERE.
For more painting tutorials be sure to check these out: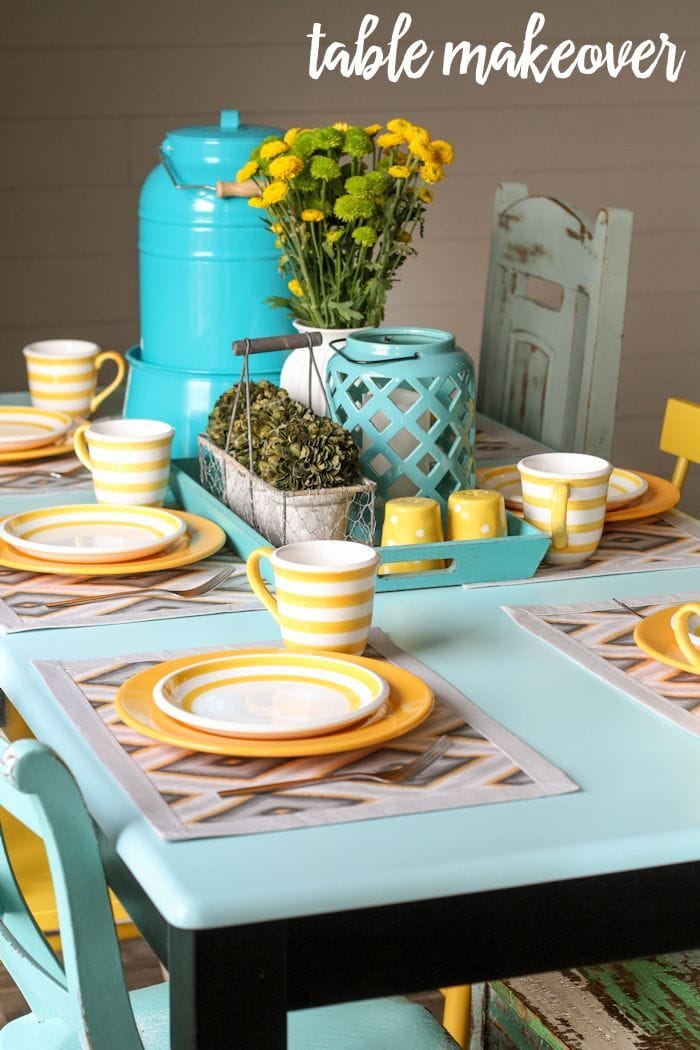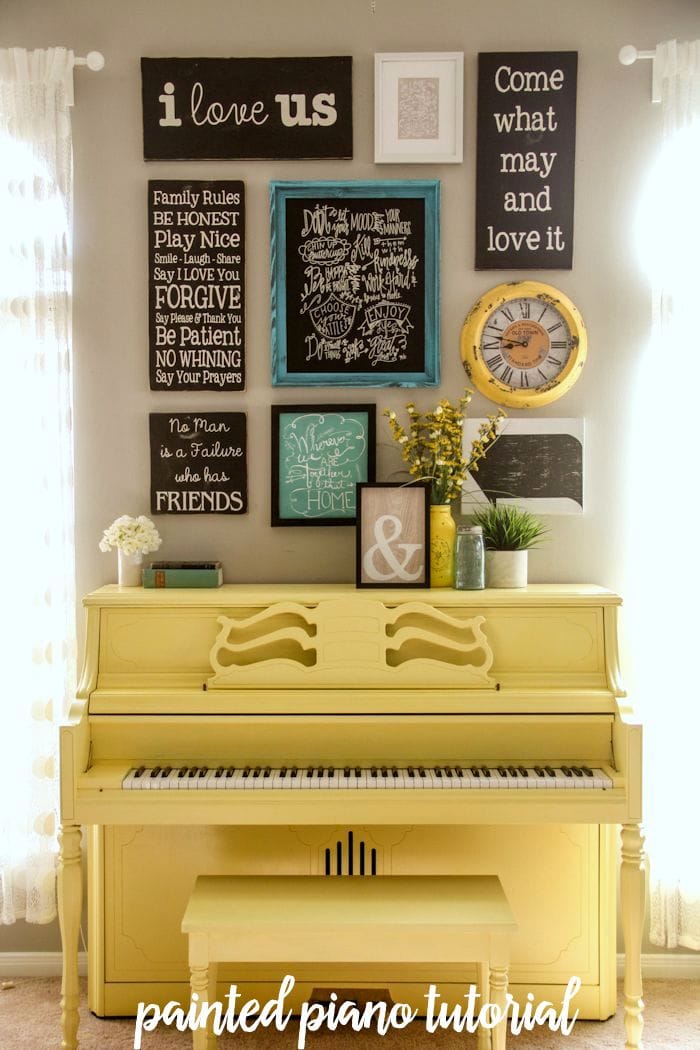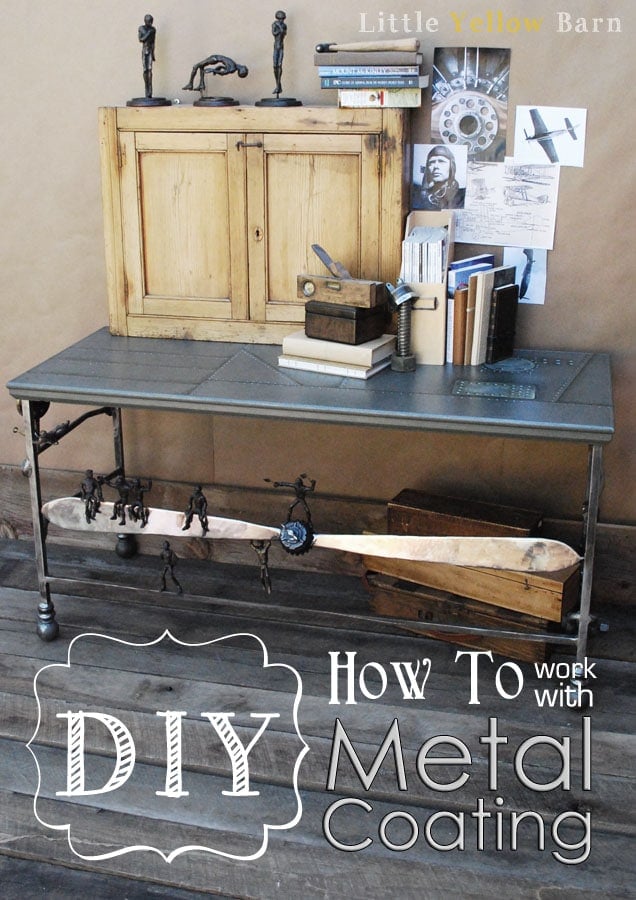 For all DIY projects go HERE.
For all Decor ideas go HERE.
And get weekly emails with monthly freebies by signing up for the Lil' Luna newsletter. 🙂
For even more great ideas follow me on Facebook – Pinterest – Instagram – Twitter – Periscope – Snapchat & YouTube.
ENJOY!