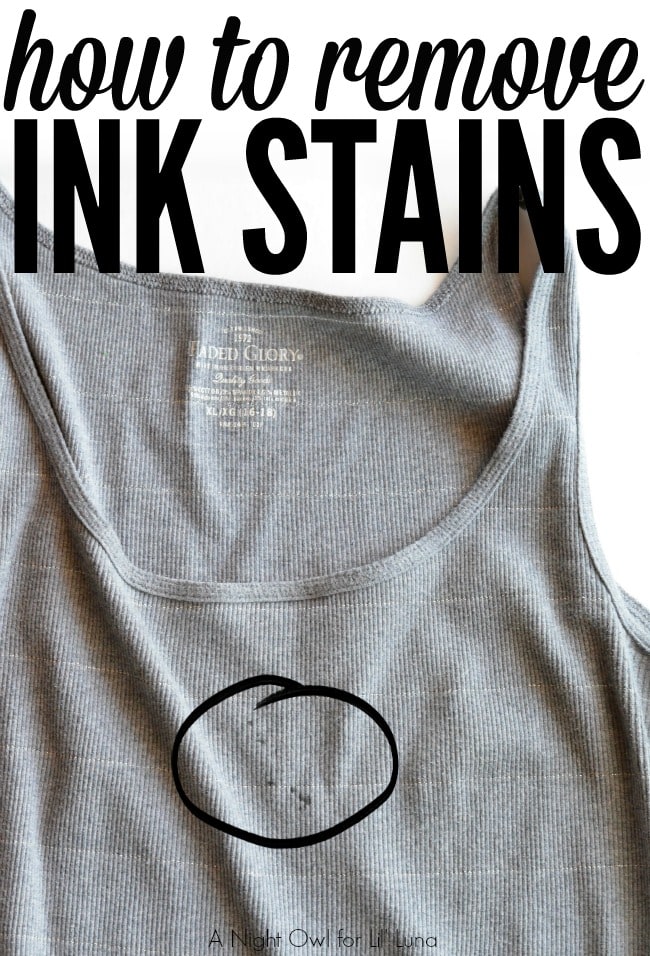 Hi there! It's Kimberly from A Night Owl and I'm back again this month with another easy and helpful household tip! So far I've shared my tried and true tip on how to keep a windshield crack from spreading and how to soften butter quickly for great baking, and today we're going to cover How to Remove Ink Stains from your clothing!
Now you may wonder, how or why would you ever get ink on your clothing? I wish I could ask the same question. Truth is – this shirt is mine and YES, I did get ink on it. At work I always grab my computer, notebook and pen as I go from meeting to meeting and one day I didn't notice that the ink pen was flush against my shirt. By the time that I got to my next meeting it was too late! My shirt had been permanently marked. Or so I thought.
Have you ever been in a similar situation? Or perhaps the stain is on your husband's shirt pocket? Either way, I can tell you how to remove ink stains! Are you ready for it?
With hairspray. Yes, that's it. Simply spray your stain with hairspray, a good coating. I let mine set for about 15 minutes then I did a little scrubbing and washing of the area. Once I was satisfied that the stain was gone, I threw it in the washing machine with a few other items for a normal wash. Then to the dryer and VOILA!
The ink stains were gone! This shirt that I thought was ruined has been saved. And just with a little hairspray! How great is that. I have also heard that you can do the same with hand sanitizer – I think it's the alcohol content in the products that help lift those ink stains. Either way, you can't go wrong, right?
So next time you find yourself with an ink stain, give this tip a try!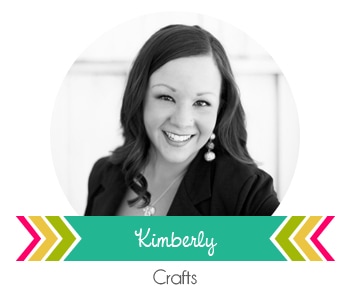 ———————————————-
I've never tried this before!! Genius, Kimberly!! With 4 crazy kiddos who always have a pen, pencil or crayon in their hand, I have plenty of clothes with ink stains. Thanks for the tip!
For more great tips and creations from Kimberly, be sure to head on over to A Night Owl.
For more great tips and tutorials, check out:
ENJOY!