Are you grilling this weekend?
I admit I'm not exactly sure what we're doing, but I'm fairly positive we'll be grilling since it's a Fourth of July tradition. Back home in Arizona, I can already guess my family will be getting together to grill steaks for the adults and hot dogs for the kids. We'll probably be doing the same on Saturday, although I'm hoping we add in a few Kabobs. You see, I've recently fallen in love with them. You may be thinking that's a little strange, but in one week I made three different kinds (Lunch Kabobs, Dessert Kabobs and Strawberry Shortcake Kabobs that Lily helped make and will be sharing this Saturday). I realized then just how much fun they were and decided to have a group date at our home with Kabobs as the theme.
Yes, it's true. I planned a date night a few weeks ago and the theme was "A FantaSTICK Night!" Everyone had to bring food on sticks. Get it?! We had such a great selection and had meat kabobs, fruit kabobs, veggie kabobs, dessert kabobs and even candy kabobs!! It was awesome! I'm telling you, I didn't realize how much I loved the whole concept of food on sticks, but I do, and the night was a blast! Here's a pic I captured before we all started digging in:
(Pic is a little blurry – sorry!)
This pic only showed about half of the kabobs we had. Pretty awesome, huh? I highly recommend having a FantaSTICK Group Date Night. It was GREAT… and yummy!! 😀
Any who, if you would like to try some kabobs this weekend or any time for that matter, here are some of my favorites from the web…
MEAT KABOBS:
Buffalo Chicken Kabobs from A Night Owl Blog
Honey Soy Chicken Kabobs from Craving Some Creativity
Rosemary Steak Skewers from Little Leopard Book
Balsamic Steak Skewers from Julie's Eats and Treats
Pineapple Mango Tropical Chicken Skewers from Simply, Taralynn
Grilled Pineapple Ham Kabobs from She Wears Many Hats
Thai Pork Skewers from My Kitchen Escapades
Greek Chicken Kabobs from Cooking Classy
FRUIT & VEGGIE KABOBS:
Fruit Kabobs from By Stephanie Lynn
Tortellini Kabobs from Real Women and Homes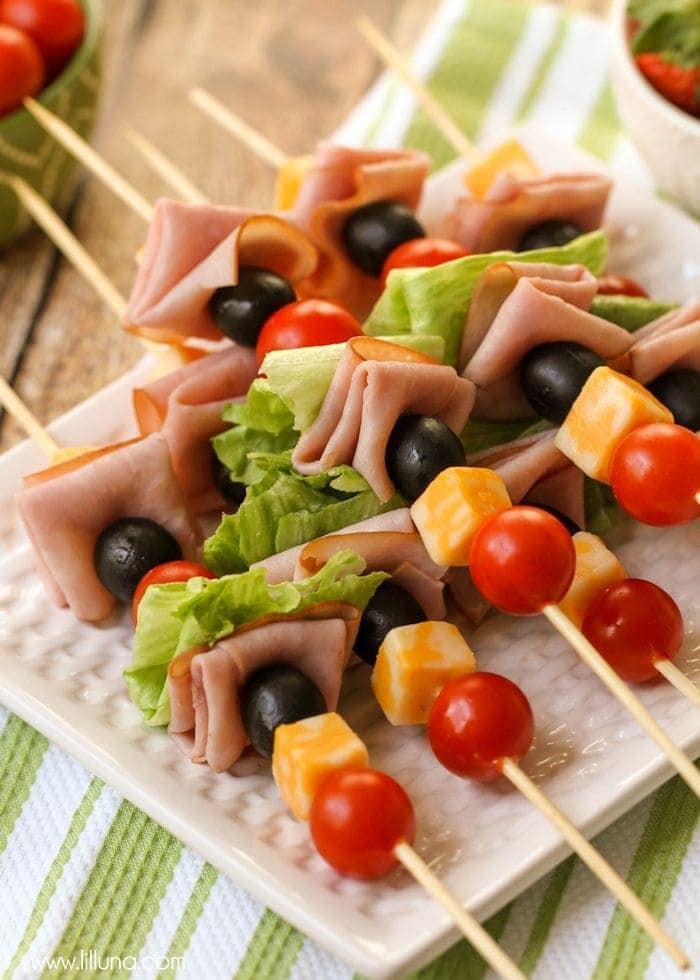 Caprese Kabobs with Balsamic Glaze from Hip Foodie Mom
Fruit Kabobs from Work at Home Mom University
Vegetable Kabobs from Damn Delicious
DESSERT KABOBS: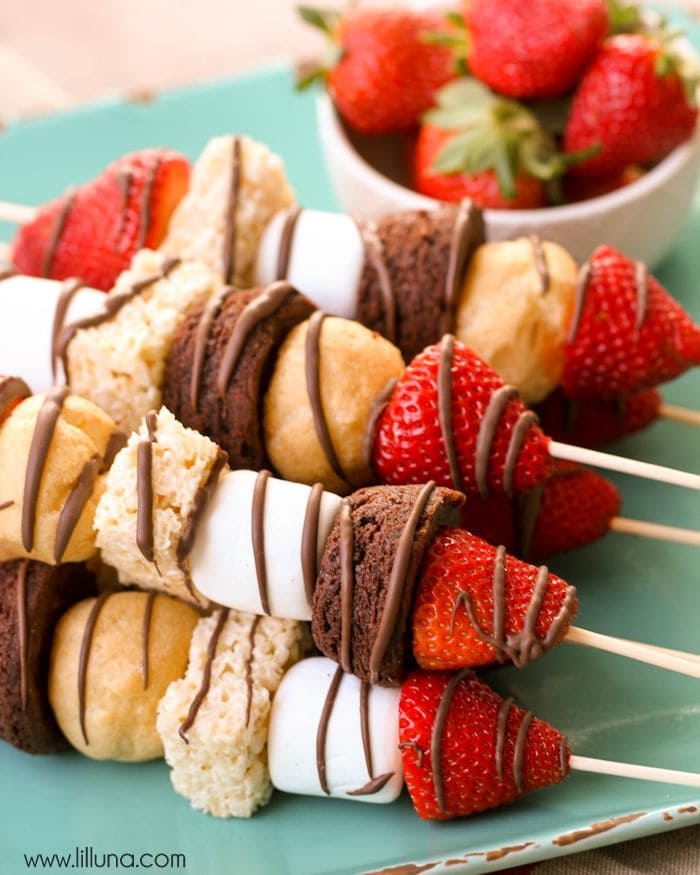 Dessert Kabobs  – from here on the site 😉
Strawberry Shortcake on a Stick from Wiley Valentine
Frozen Chocolate Dipped Pineapple Pops from Kudos Kitchen
Donut Kabobs from Katrina's Paperie
French Toast on a Stick from Weelicious
YUMMY! I cannot wait to try out some more this summer.
For even more great summer recipes, check out: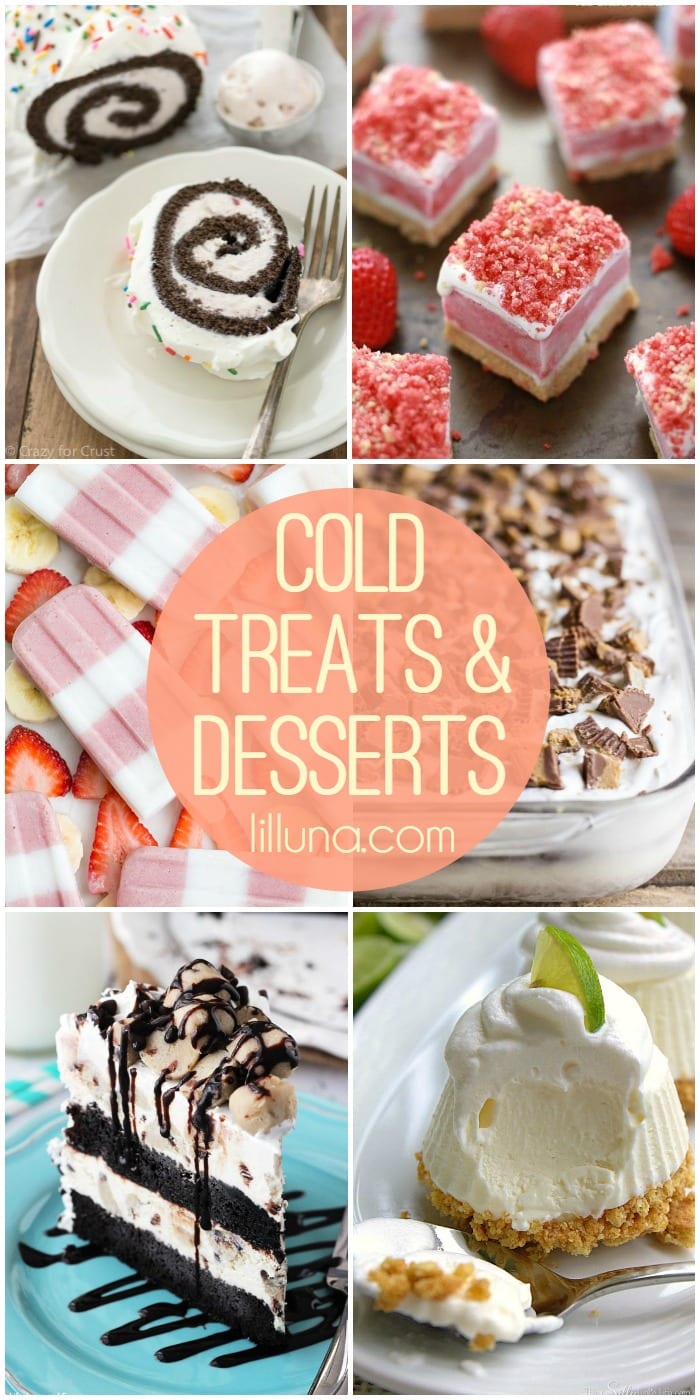 For All Roundups go HERE.
For all recipes on the site be sure to go HERE.
And get weekly emails with monthly freebies by signing up for the Lil' Luna newsletter. 🙂
For even more great ideas follow me on Facebook – Pinterest – Instagram – Twitter – Periscope – Snapchat.
Don't miss a thing – Sign up for the Lil' Luna Newsletter today!
ENJOY!