Hi everyone, it's Beth from
Hungry Happenings
stopping by Lil' Luna today to share one of my edible craft ideas for Easter, a Lemon Bar Chick.
I love turning ordinary looking food into something festive for holidays and special occasions and I share recipes and step-by-step tutorials on my blog,
Hungry Happenings
.
My passion for creating fun food began when I was young and I've been blessed with the opportunity to do what I love as a career. I spent my life working as a chocolatier, have written a
Halloween cookbook
, and started blogging in 2011.
The joy I feel when I create a project is intensified when I am able to share it with others and I'm so excited that Kristyn invited me to guest post here today.
For Easter dinner, I always like to make at least one refreshing dessert and my family loves lemon bars. They are super easy to make, especially when you use a mix, like I did. If you want to make them from scratch, you certainly can, but I found my family likes the mix just as well.
I decorated my chick using modeling chocolate that I made from white chocolate. If you've never had modeling chocolate, it's much like eating a soft vanilla Tootsie Roll. It's easy to make, using white chocolate and corn syrup and can be colored and used like fondant, only in my opinion, tastes much better. You can find the modeling chocolate recipe and a step-by-step tutorial including troubleshooting tips on my
Chocolate Making Tips page
.
You'll Need:
Lemon Bar
your favorite lemon bar recipe or a boxed mix
1/2 cup powdered sugar
yellow liquid food coloring
Decorations:
orange and black food coloring
Supplies:
9 inch round springform pan
non-stick or regular tin foil
non-stick cooking spray
sandwich size zip top bag
powdered sugar shaker, sifter, or fine mesh sieve
fondant roller
silicone baking mat or a powdered sugar dusted cutting board
knife, scissor, or a pizza wheel
optional, round cookie cutter and round plunger cutter
Instructions:
Line the bottom and sides of your springform pan with non-stick tin foil. Spray the foil with non-stick cooking spray. Believe me when I tell you this is not a step to skip. I made another batch and didn't line the sides of the pan and my bars totally stuck to my non-stick springform pan.
Make your lemon bars according to the package instructions or recipe.
I covered mine with tin foil for part of the baking, so the top wouldn't get overly brown.
Pour the powdered sugar in a zip top bag. Squeeze in some yellow food coloring. Shake the bag and use your fingers to massage the coloring into the powdered sugar (you can do this from the outside of the bag, so you don't end up with yellow fingers.)
Once colored, pour out onto a piece of parchment or wax paper and let dry for about 10 minutes.
Pour yellow sugar into powdered sugar shaker or a sifter and sprinkle over the top of the round lemon bar.
Color some white modeling chocolate orange, and a small amount black. Roll out each color using a fondant roller on a non-stick baking mat (you can also dust a cutting board with powdered sugar instead.) Cut out 2 white circles for the eyes, 2 small black circles for the pupils, one orange beak and 2 orange feet. Attach the black pupils to the white eyes using a dab of water.
You can use fondant cutters, a knife, a pizza wheel, or kitchen scissors to cut your shapes. If you don't want to roll them out, I'm sure you can just pinch off pieces of the modeling chocolate and shape them by hand.
Before serving your lemon bar chick, set the modeling chocolate decorations on top.
The lemon bar can be refrigerated for up to a few days, but I recommend adding the decorations after you remove the dessert from the refrigerator.
If you enjoy making edible crafts you might also like some of these other Easter projects from Hungry Happenings.
Peanut Butter Fudge Filled Chubby Chocolate Bunnies
I hope you all have a wonderful Easter.
MY OTHER RECIPES
Beth
———————————-
This is so fun, Beth! Such a clever and cute idea. Thank you!!
For more great creations from her be sure to head on over to Hungry Happenings.
For more great Easter treats be sure to check out: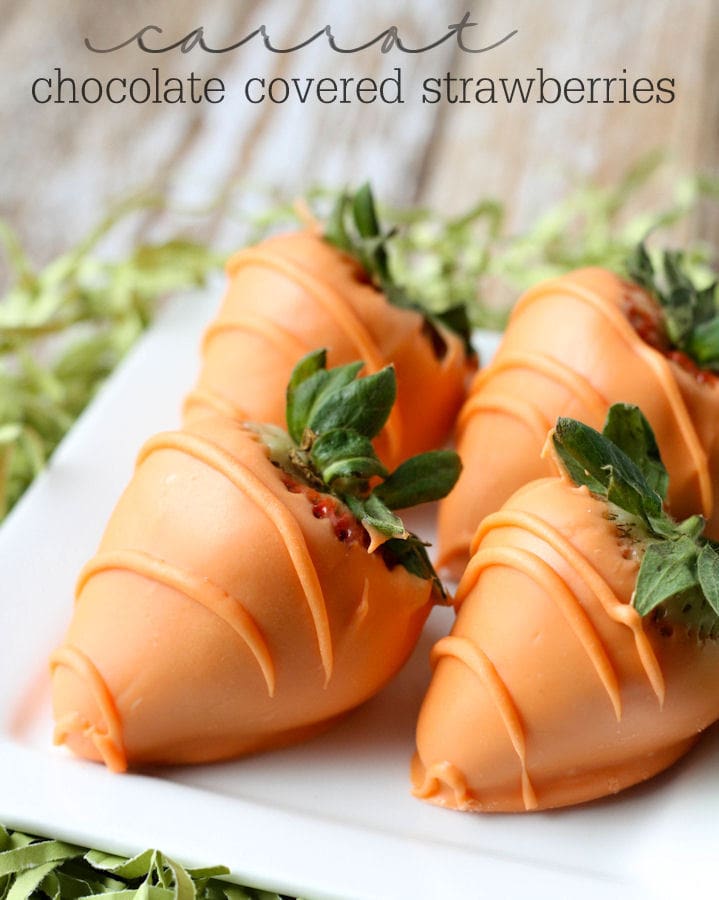 Carrot Strawberry Pudding Cups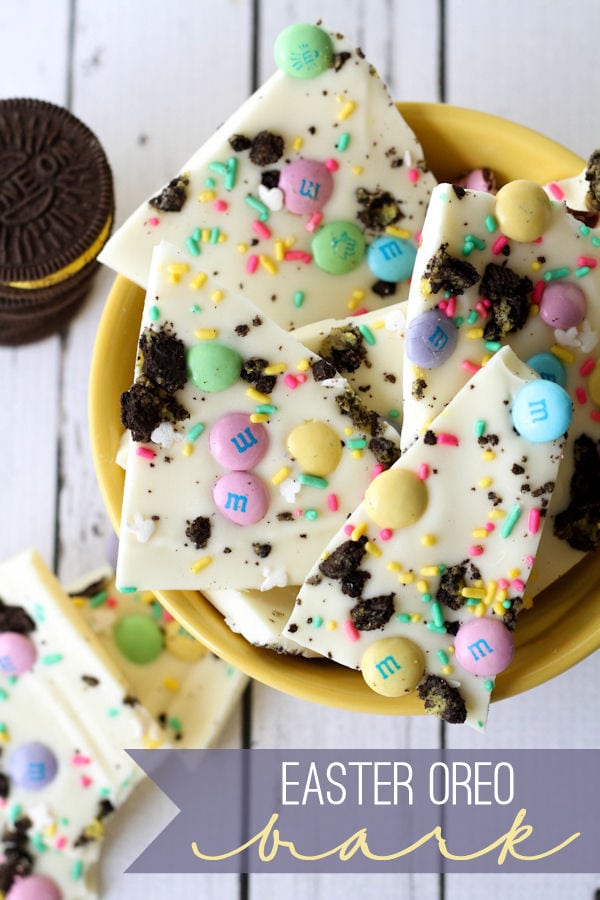 And get weekly emails with monthly freebies by signing up for the Lil' Luna newsletter. 🙂
For even more great ideas follow me on Facebook – Pinterest – Instagram – Twitter – Periscope.
ENJOY!