Happy Tuesday, friends!
How are all of you?
I sure hope well!
There are some fun things coming up on Lil' Luna and I can't wait to share them all with you.
MY OTHER RECIPES
First off, I'm getting a new design! I'm hoping it will be up in the next week or so but will keep you posted.
Second, if you follow me on Facebook or Instagram then you may have seen that I hired my daughter. Yes, my five year old, Lily, has been begging to start a blog. I know how much works that is and asked if she's like to be a Lil' Luna contributor instead. She said YES and is super excited to be sharing with you some yummy desserts every Saturday. In fact, her series will be called "Sweet Treats by Lily."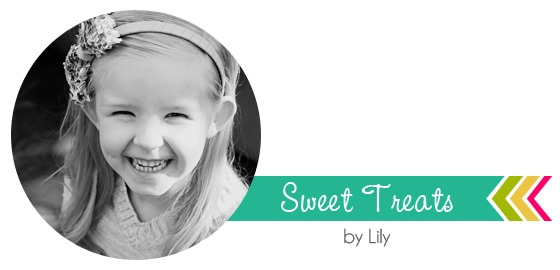 We've already created two recipes since we decided this, and she is making another one tomorrow. She LOVES it!
I figured this would be a great way for her to earn some money as well as for me to teach her how to manage money (especially SAVE $$). The other three kiddos are already napping in the afternoon and she's usually by my side in the kitchen when I'm working on recipes so I thought this would make it more fun. I really enjoy the time I have with her and want to spend every ounce I can with her before she starts Kindergarten in August.
I'm also officially adding my two sisters and mom to the Lil' Luna team. They have helped me a lot with this blog but I think it's about time I add them to the team, officially.
Also, I will be introducing you to my assistant, Jezzy. She's been working for me since the beginning of the year and she'll be taking on more responsibility as Lil' Luna continues to grow. She has already helped so much and I can't wait for you guys to "meet" her. She was at the last Glitter Academy for those that were there. I know you guys will love her too. 🙂
I'm really grateful that I can bring on these people to help me out because it means I can still do what I love but also do what's most important to me which is being a mom and wife. As the site has grown I've found that I have more to do and I still want to make sure I'm doing the things that are most important so I've been able to rely on Jezzy and my mom and sisters to help with that. It's such a blessing to have their assistance. And this blog is such a blessing too.
Any who…. don't want to get all emotional on you guys so we'll switch topics… 😉
Lastly, I wanted to make sure you saw the fun giveaway going on right now. I'm helping Sarah, from Highheels and Grills, celebrate her one year Blogiversary. We're giving away a Jo Totes and DSLR camera. Be sure to enter by going HERE.
Lots of announcements, I know!
So, what do you say we get this party started?
LAST WEEK'S MOST VIEWED LINK WAS:
Master Bedroom Reveal from Just a Girl and her Blog
Head on over to Abby's site and pin this great makeover.
For the rest of last week's features go HERE.
LINK PARTY RULES:
1. Link to a specific post that you HAVE NOT LINKED UP BEFORE for something YOU have created – craft, recipe, idea (and not to your main blog page). If you have a round-up post, please use a graphic as your image and not someone else's creation. 🙂
2. No ads for shops, giveaways, etc. please 🙂
3. Be sure to spread the love and visit other posts and leave them a comment!
4. Help promote others – go to the original post and PIN the most viewed link.
5. Grab the Linkin' with Lil' Luna Button and link back here:
[badge image=http://lilluna.com/wp-content/uploads/2012/03/lilluna_linking_up.jpg]