Happy Wednesday, my friends!
Today's link party is brought to you by:

I will turn the time over to her for a bit….
MY OTHER RECIPES
Hi! I am Kelsey Bang! I am from Mesa AZ and love it there! I think the warm weather and having family there could be part of why I love it so much! Now I live in Utah with my cute husband Jake! We love doing all kinds of fun things and going on new adventures! One of our favorite things we like to do is eat Oreos. We eat way too many 🙂
I started taking sewing lessons when I was 6 and loved it so much, I have been sewing ever since! For some reason, when I sew I am so relaxed and super happy! Sewing may also be my excuse to watch a few movies everyday while I "work" 🙂 One of my favorite things about sewing is picking out fabrics! I LOVE bright colors and making fabric into something 
usable
. My favorite things I have been making lately are bow ties. My husband wanted some, and it has turned out to be great! Plus, I think he looks really cute in a bow tie.
I have always been making random sewing crafts and doing boutiques, so now I am so glad I have an online store! It has been a blast! Thank you for taking the time to look at this and enter the giveaway! You are helping make my online store dreams come true!
————————————–
Isn't she cute?!
I was recently introduced to Kelsey's etsy shop and fell in LOVE!
I was so happy to have gotten the following items from her shop:
This awesome, "very-Kristyn" iPad cover
And this amazing clutch that is so flippin' cute that I'm afraid to use it in fear that I will lose it or ruin it forever. It's so stinkin' pretty!
The fabric for both of these items is so vibrant and adorable, and everything is made from designer fabric!!
Here are some of the other items Kelsey sells in her shop: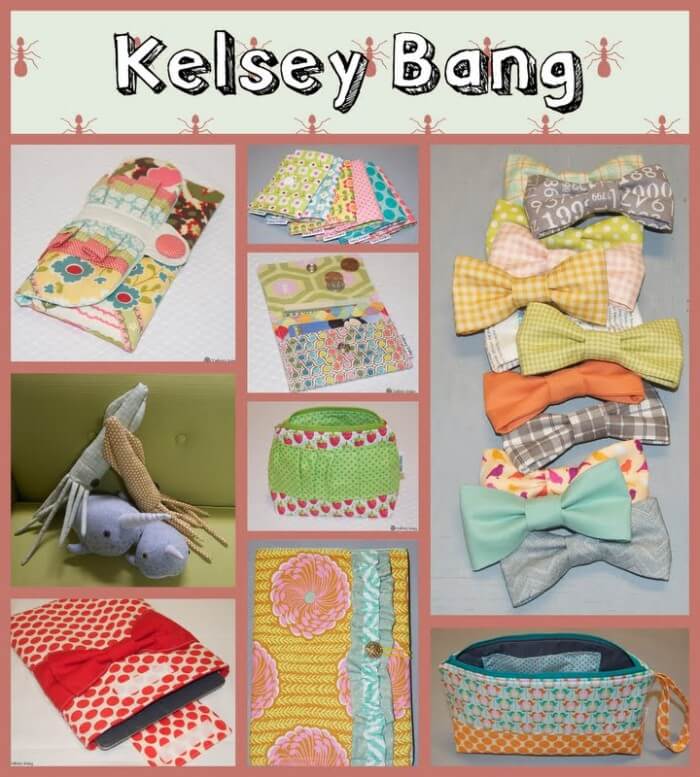 Bow Ties for all sizes – Clutches – iPad covers – Bags of all sizes – Stuffed Animals
Mini Wallets –  Notebooks & More!
SO stinkin' cute, huh?!
Today I'm thrilled to be giving one Lil' Luna reader a
$50 Credit to the
Kelsey Bang Etsy Shop
TO ENTER:
GOOD LUCK!
Now, on to the party!
THE MOST VIEWED LINK WAS:
OTHER TOP HITS AND FAVS:
Thank you to all of those that linked up!
You guys rock!
Be sure to grab a featured button for those that were featured.
On to a bigger and better party…
1. Link to the specific post for something YOU have created – craft, recipe, idea (and not to your main blog page).
2. No ads for shops, giveaways, etc. please 🙂
3. Be sure to spread the love and visit other posts and leave them a comment!
4. 
 Grab the Linkin' with Lil' Luna Button to add to your blog:
[badge image=http://lilluna.com/wp-content/uploads/2012/03/lilluna_linking_up.jpg]