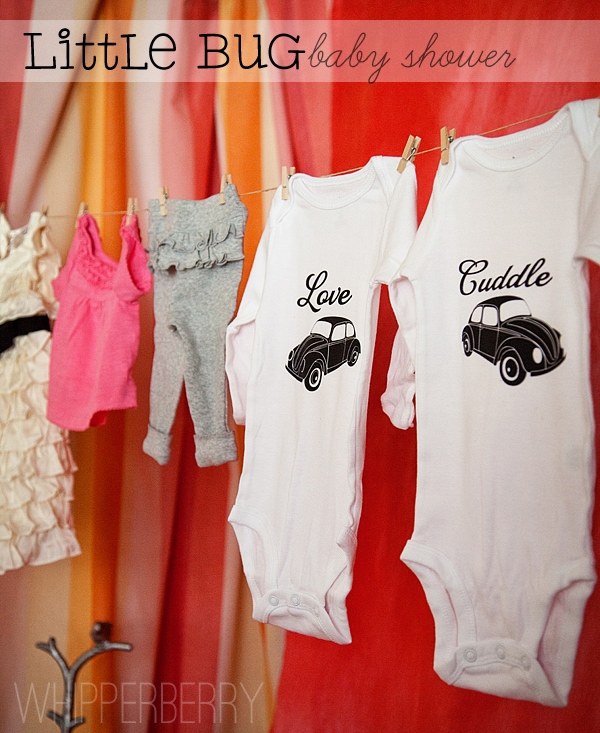 Hello to all my Lil'Luna Friends… I'm Heather from WhipperBerry and I'm thrilled to be here on Lil' Luna today!!
A few months ago, my family moved from Las Vegas to Lincoln, Nebraska so… I know just how Kristyn is feeling right now. However… I didn't have to pull this all together AND have a baby at the same time. Let's just say she is Super Woman!
I have a fun baby gift to share with you guys today.  Not too long ago my best friend adopted a baby and then gave birth to her own baby three and a half months later. It was such a special time in their life and I was thrilled to be able to share that time with them. I threw a fun baby shower for her with a bug theme. Not the traditional bug theme… just check it out.
MY OTHER RECIPES
Yea, I went with a VW Bug theme for the shower and everyone just LOVED it. We had our Love Bug and our Cuddle Bug as the shower center piece. The cute little onesies were so easy to make and are a fun baby gift!
I now make them for all my friends who are having a new little bug. It's so fun to come up with all the great words that will go with BUG. Here are a couple that I made for my little nephew…
I made them using my Silhouette CAMEO and the Designer Edition software. I used this image of an old VW bug and then just added the text that I wanted in the Silhouette software.
You can download the svg file that you will need when using your Silhouette from the box below…
Once you bring your image into your Silhouette Studio Edition software you can add your word and then make sure you mirror the image before you cut the Heat Transfer Material. Select your images and then right click and you will see the command "flip image horizontally." Select that and your image will them flip and will be ready to cut.
You will then take your Silhouette Heat Transfer Material and place it in your CAMEO or Portrait and cut according to the package directions.
Once your images are cut, you will need to "weed" the image to remove all of the extra heat transfer material…
Next, follow the directions on the Heat Transfer Material package and iron on the image onto your onesie. It's really quite slick!  I love this stuff. That's all it takes and you now have some creative baby gifts for all your friends!
Aren't they cute? Here's another fun baby gift that your friends will love…
It's a portable growth chart that you can take with you from home to home. It's lovely and also super easy to make!
It's been fabulous hanging out with you guys today. Make sure you come on over to WhipperBerry and say hello, you can follow me on Pinterest, Facebook, Instagram & Twitter… I just LOVE making new friends! Good luck Kristyn, I know you are going to do great!  I can't wait to hear about all of your adventures!
—————————————–
Is this not the most darling Baby Shower theme EVER?!
Seriously, Heather is brilliant and her pictures are AH-MAZING!!!
Be sure to go to her blog and get ready to be amazed!
If you're looking for Baby Shower ideas and need a fun game to play, be sure to check this out: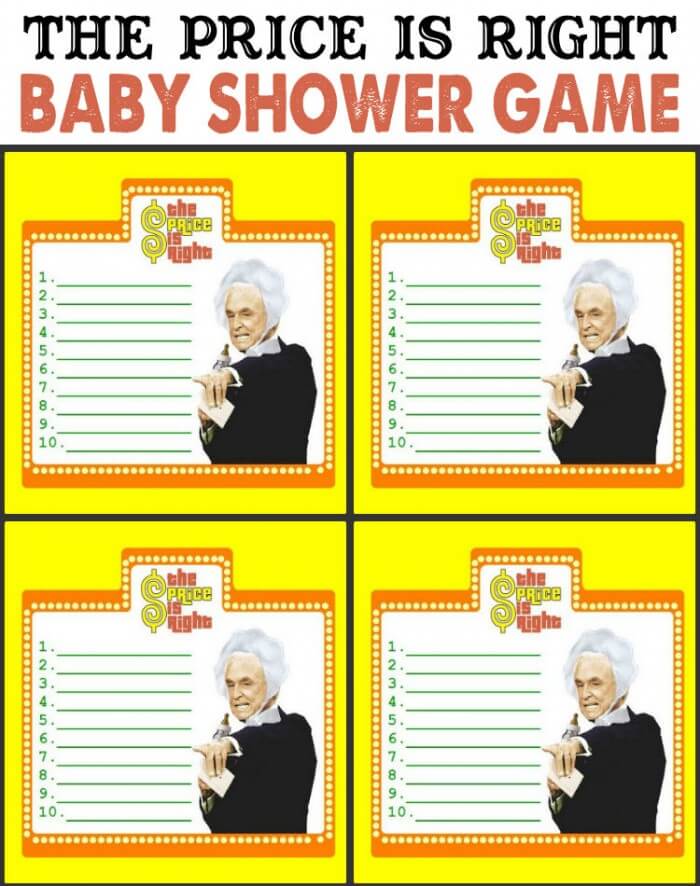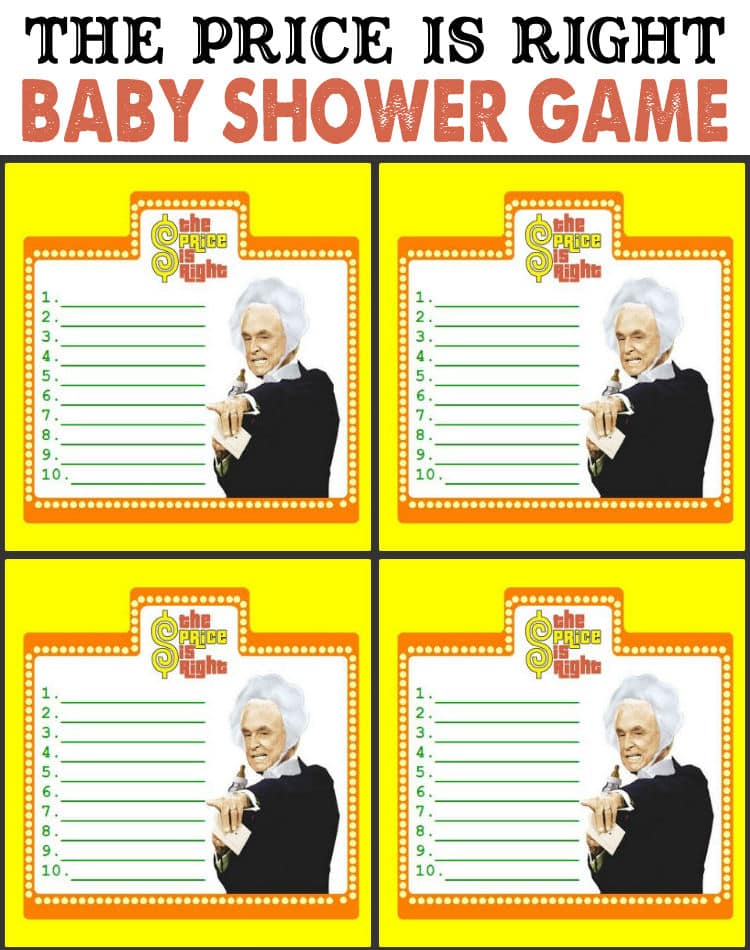 The Price is Right Baby Shower Game
For another Baby Shower theme, check this great idea out: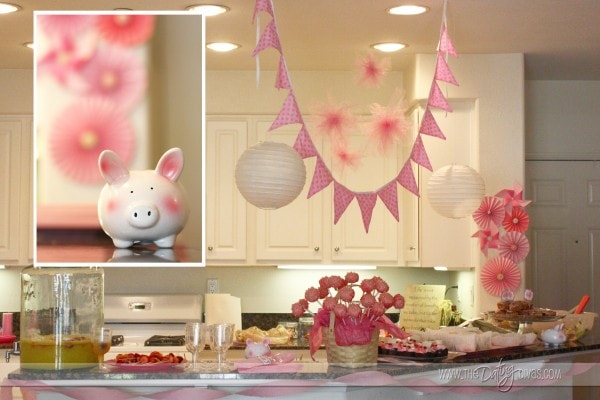 And get weekly emails with monthly freebies by signing up for the Lil' Luna newsletter. 🙂
For even more great ideas follow me on Facebook – Pinterest – Instagram – Twitter – Periscope – Snapchat.
Don't miss a thing – Sign up for the Lil' Luna Newsletter today!
ENJOY!