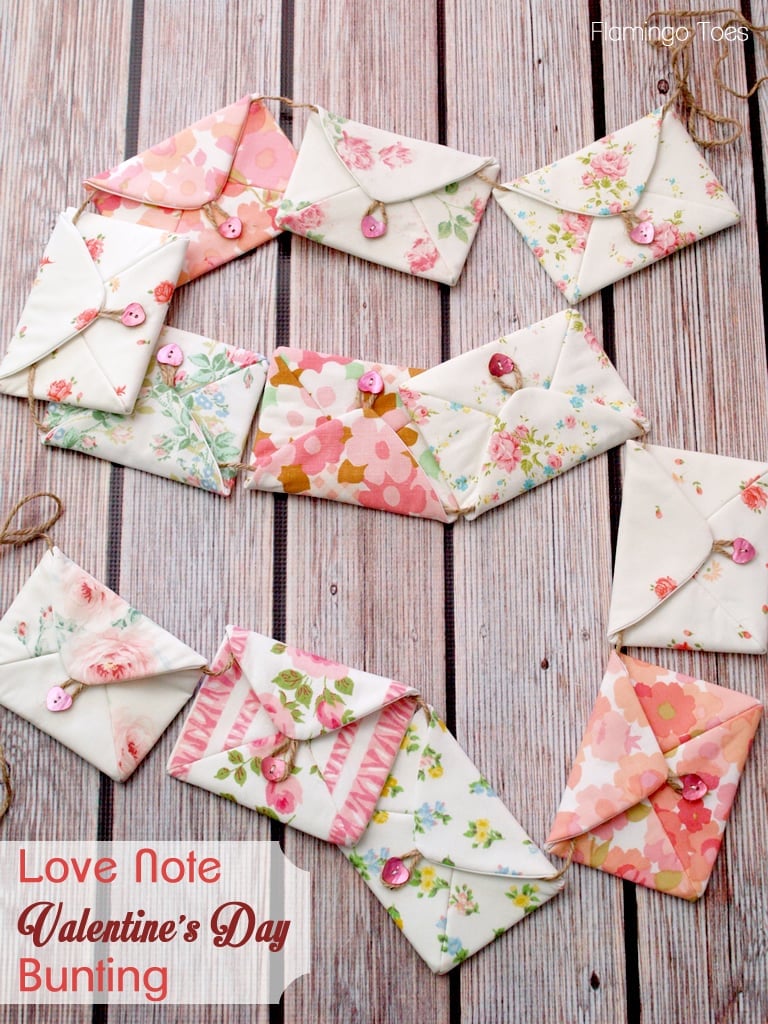 Hello Lil' Luna readers! My name is Bev and I blog over at Flamingo Toes. I am so excited to be here as the new sewing contributor!
Today I have a super sweet project for you – this Love Note Valentine's Day Bunting. It is made up of 14 pretty little fabric envelopes, so you can use it as an Valentine's Day countdown and fill it with cute notes, treats, activity ideas . . . whatever you'd like!
The envelopes are so easy to sew up too. I made mine up from some vintage fabrics I had (I kind of have a thing for vintage fabrics and linens) but you could use any sweet fabrics to make up yours.
To make one envelope you'll need:
One 8″ square of each of these:
~Outer fabric
~Lining fabric
~Fusible fleece
One Button
3″ piece of jute, ribbon or other thin trim
Envelope pattern – you can take apart any small envelope to use as a pattern, or you can use my pattern. Click here to get it!
You will need to cut out fourteen envelopes for the entire bunting if you are going to use it as a countdown – and you will need a long piece of twine or ribbon to attach the envelopes to for the bunting.
Begin by cutting out your outer fabric, lining fabric, and fusible fleece for all your envelope pieces. Iron the fusible fleece to the wrong side of the outer fabric.
Loop a 3″ piece of twine and line the ends up with the top center curve of the envelope. Pin in place on the right side of the lining fabric. Lay the right side of the outer fabric over the lining fabric, lining up all your curves.
Sew around the top left and top right sides of the envelope, as well as the bottom section, beginning and ending about 1/2″ before the curves and corners. The stitching line is marked on the pattern for you.
This will leave the left and right lower sections open.
Trim your corners and clip the curves.
Turn your envelope right side out and press.
Now you have two little open sections, one on each lower side. Fold the right lower side section in half, with the center being where the pattern curves in a little.
Sew from the fold up to the end. Trim and clip seam.
Repeat for the other lower seam.
Turn envelope right side out. If you need to, you can use a sharp tool to make sure the corners look nice and sharp. I use a chopstick for this. Fancy, I know.
Press your envelope.
To finish off the envelope, we're going to add a little button to hold it closed. I chose these little heart shells. Aren't they super cute?
Repeat 13 more times with the rest of your fabric to make all 14 envelopes. They look so sweet all lined up!
I think they look so cute like this – if you don't want to use them as a bunting you could just have the kids or hubby open up one envelope a day.
If you do decide to use them as a bunting, you can cut piece of twine the length you'd like your bunting and then just attach the envelopes with small stitches on the inside to hold them in place. Super easy.
If you head over to Flamingo Toes today, I have some Free Printables to go with the bunting! You can download the cards and add activities, sweet little love notes, ideas of Valentine's activities you can do for others, and more.
I am so excited about this bunting, I can't wait to start using it on February 1st!
————————————-
OH MY!! How adorable is this?!? LOVE it, Bev!!!
Be sure to go to Flamingo Toes for more fun projects from Bev!
For more fun projects from Bev check out: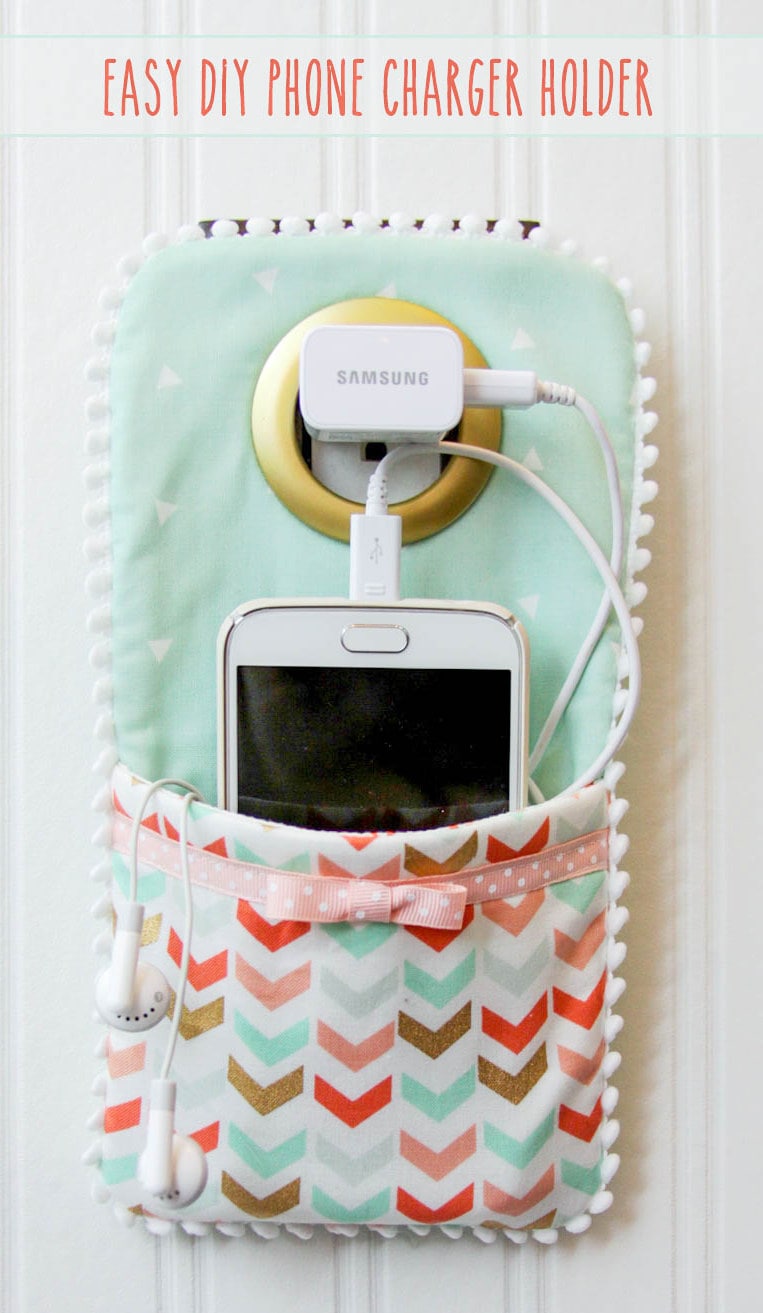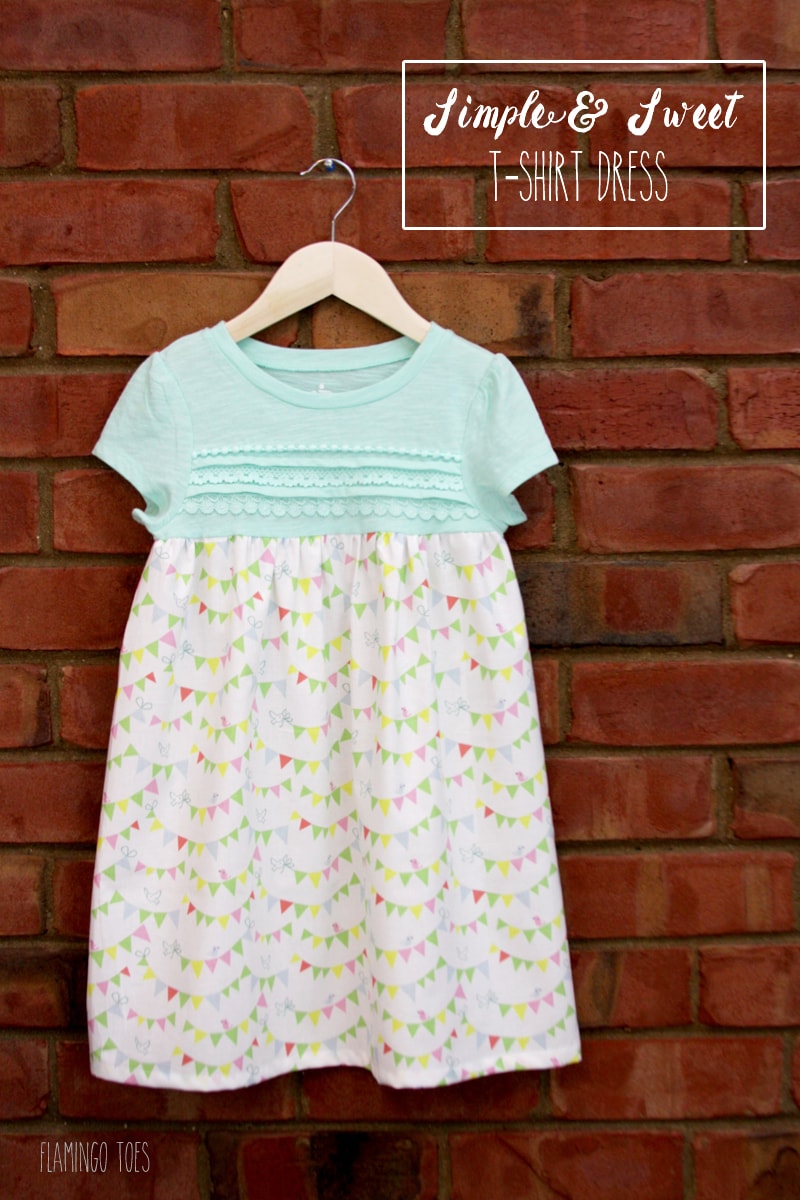 For all Valentine's ideas go HERE.
For all crafts & tutorials go HERE.
And get weekly emails with monthly freebies by signing up for the Lil' Luna newsletter. 🙂
For even more great ideas follow me on Facebook – Pinterest – Instagram – Twitter – Periscope.
ENJOY!