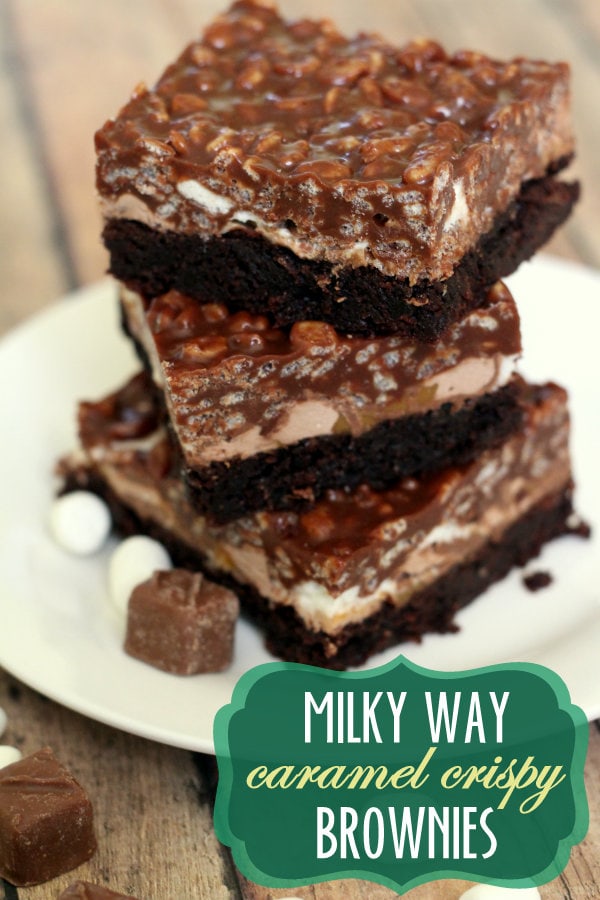 It's me, Lily!
Today, I'm sharing my second recipe  that is made with one of my favorite candies in the whole world – Milky Ways!
This is super good and I hope you can make it with your kids one day like I made it with my mom.
It has brownie, marshmallows, rice krispies, Milky Way and more yummy stuff so I think you will like it! 😀
Doesn't Milky Way Caramel Crispy Brownies sound good?!
THE GAME PLAN:
The recipe was from HERE, but we changed it to my favorite candies. 🙂
Milky Way Caramel Crispy Brownies
Ingredients
1 Brownies Box + its ingredients
1 cup Milky Way Bites
2 cups mini marshmallows
1½ cups milk chocolate chips
1 cup Caramel Bits
2 cups Rice Krispies
Instructions
Make your brownies in a 9x13 pan. When done, take them out and let them cool off.
Add your Milky Way bits and the marshmallows to the top of the brownies. Put this back in the oven and cook for 5-7 minutes (it's ready when the marshmallows were a little brown).
Add your Rice Krispies to a bowl and put them to the side.
Melt your chocolate chips and caramel bits in a pan on low heat stirring all the time. When it's all melted we add this to the Rice Krispies and mix it really good.
Pour the Rice Krispies mix over the marshmallow layer and make sure it gets all covered.
Put this in the fridge for 1-2 hours. Take out at least 1 hour before eating so the top layer is soft. 🙂
We ate these brownies with ice cream and they were super good!
I hope you enjoy it as much as we did.
Please come back next Saturday for another yummy treat from me.
Check Out My Other Recipes
Love, Lily.
🙂
—————————————
Another great recipe from Lily! Sure love the girl!
For more yummy Brownie desserts be sure to check out: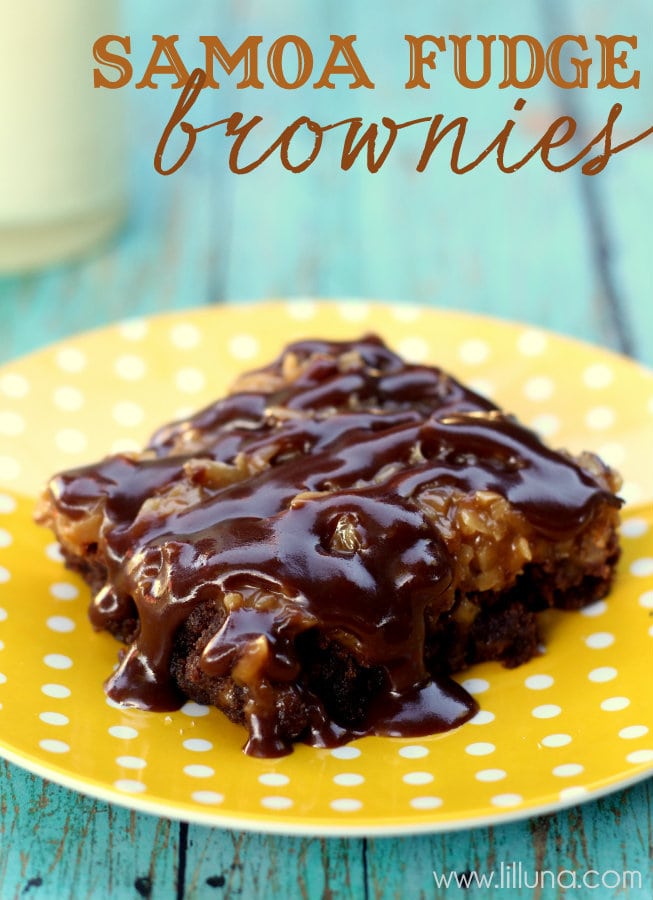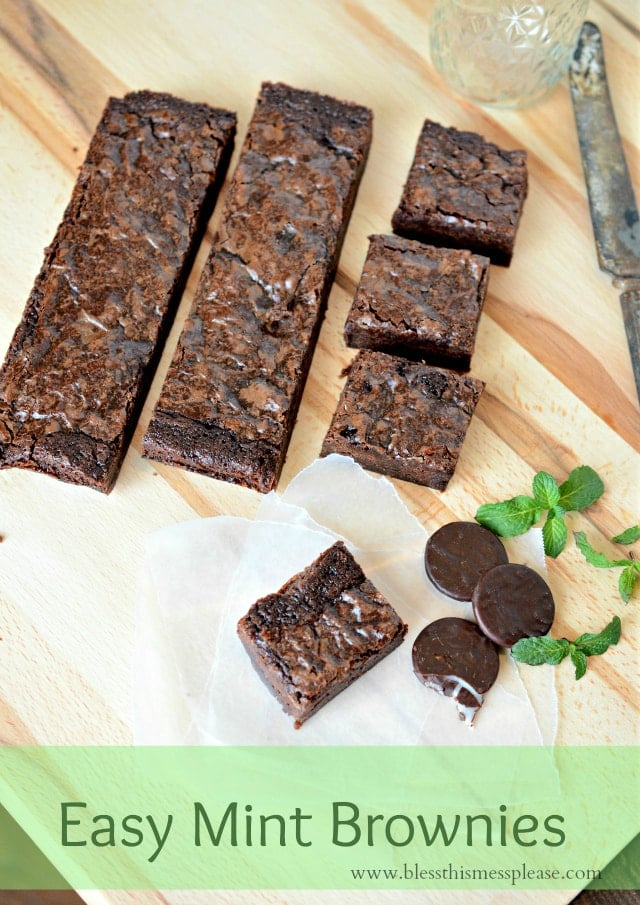 For all Sweet Treats by Lily go HERE.
For all Lil' Luna Recipes go HERE.
And get weekly emails with monthly freebies by signing up for the Lil' Luna newsletter. 🙂
For even more great ideas follow me on Facebook – Pinterest – Instagram – Twitter – Periscope.
ENJOY!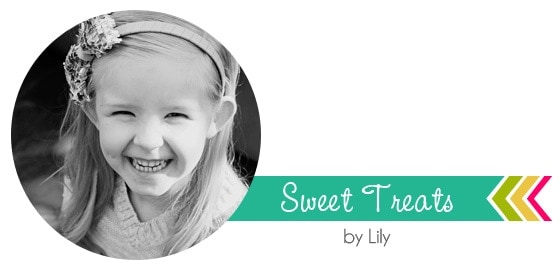 BEHIND THE SCENES AT LILLUNA.COM: