Don't miss a thing – Sign up for the Lil' Luna Newsletter today!

Hi there!
If you know me well, you know I am a little freaky about cookies. I love to make them, eat them, deliver them, pretty much anything that has to do with cookies, I LOVE 🙂 I have a few favorites that are my go to's, like these Chewy Chocolate Chip Cookies, or my husbands favorite Coconut Oatmeal Cookies. But I always love to try new cookie recipes, like today's tried and true. These Mini Cinnamon Roll Cookies were fun to make and a yummy twist on traditional Snickerdoodle Cookies. The ended up a tad crunchy on the outside, but super soft on the inside. YUMMY! I admit that you really can't go wrong with cookies covered in sugar and cinnamon and topped with a delicious glaze. If you love all things cinnamon, we highly recommend giving these cookies a try. We think you'll love them just as much as we did.
MY OTHER RECIPES
Here is the printable recipe for these Mini Cinnamon Roll Cookies:
Mini Cinnamon Roll Cookies
Ingredients
1 cup butter, softened
1-3/4 cups sugar, divided
3 large egg yolks
2 tsp vanilla extract
2-1/2 cups all-purpose flour
1 tsp baking powder
½ tsp salt
½ tsp cream of tartar
1 TB ground cinnamon
8 ounces white baking chocolate, chopped
Instructions
In a large bowl or kitchen aid, cream butter and 1-1/4 cups sugar until light and fluffy. Beat in egg yolks and vanilla. In a separate bowl, mix together the flour, baking powder, salt and cream of tartar. Gradually add flour mixture to kitchen aid until well combined.
Mix cinnamon and remaining ½ cup sugar in a shallow bowl or plate. Roll a tablespoonful of dough into a 6" log and roll in cinnamon sugar. Coil logs into a spiral shape and place on a greased baking sheet. Sprinkle with remaining cinnamon sugar.
Bake at 350° for 8-10 minutes. Cool completely.
In a small pot over low heat, melt baking chocolate, stirring constantly until smooth. Drizzle over cookies and let stand until set.
Adapted from Taste of Home.
Don't be intimidated by these rolled beauties – they're really simple!!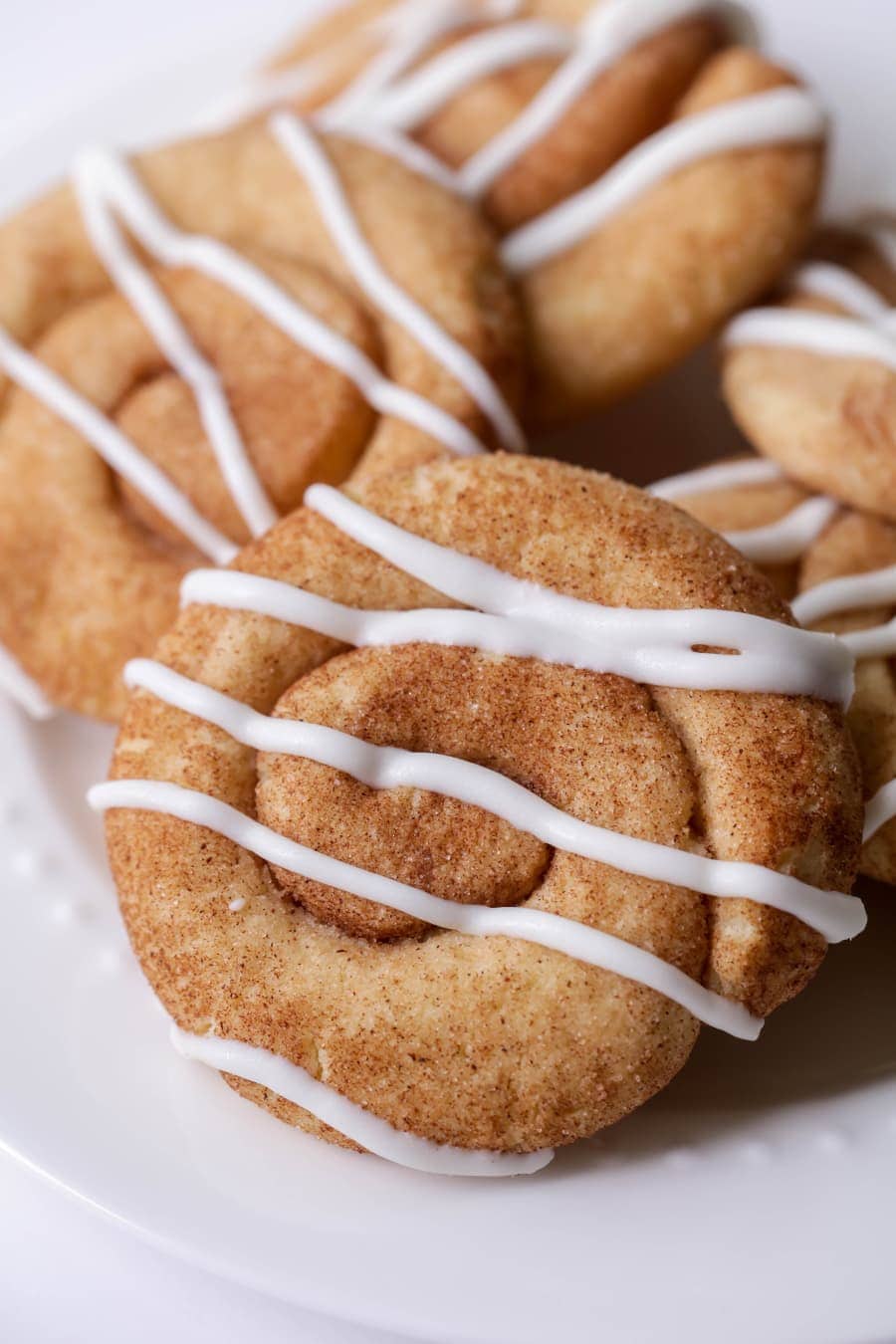 DIFFICULTY: easy
HOW MANY DOES IT FEED: 2 dozen
ANY CHANGES MADE: no honey, more vanilla
ANY SUGGESTIONS FOR NEXT TIME: none
Here are some of our other favorite cookie recipes: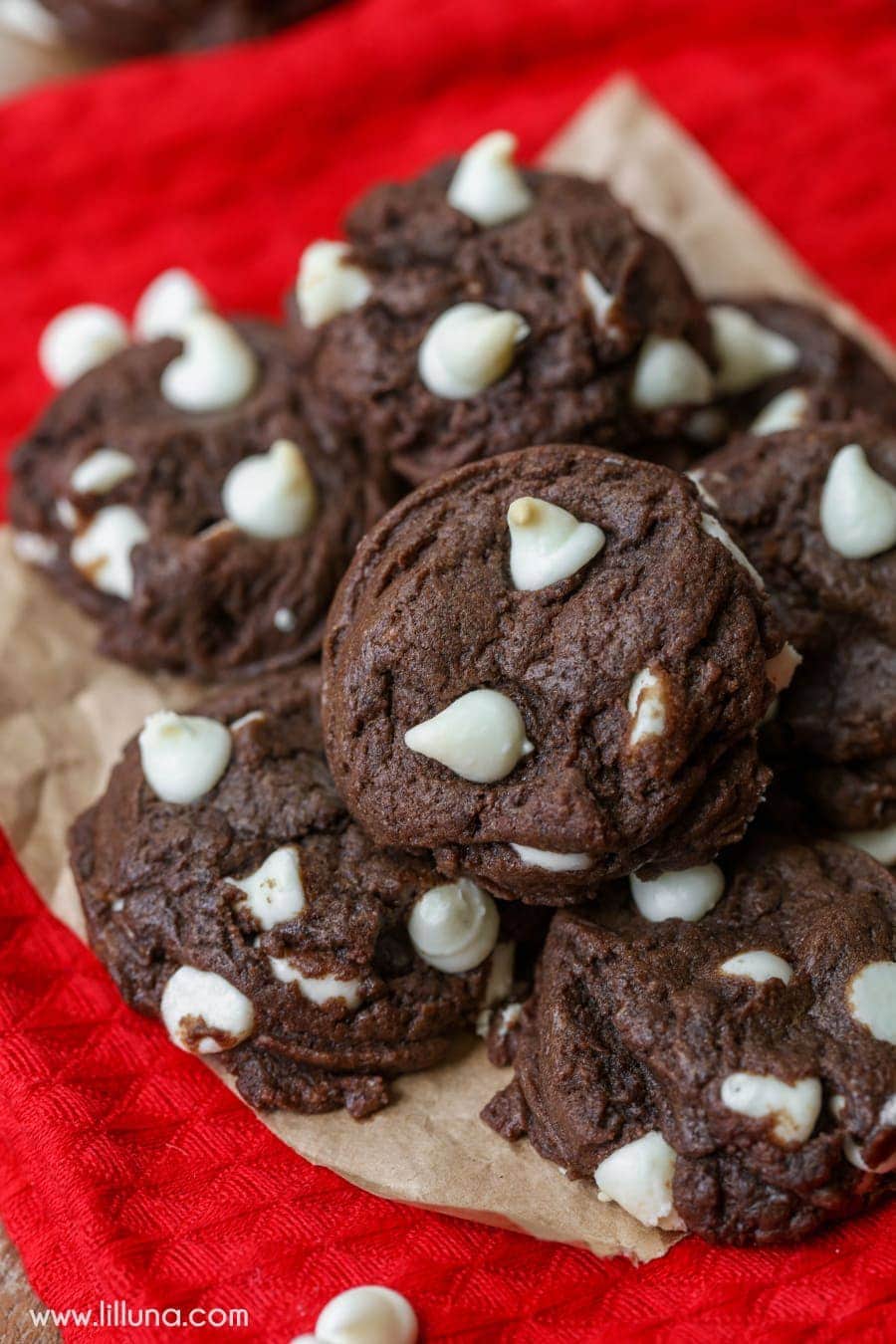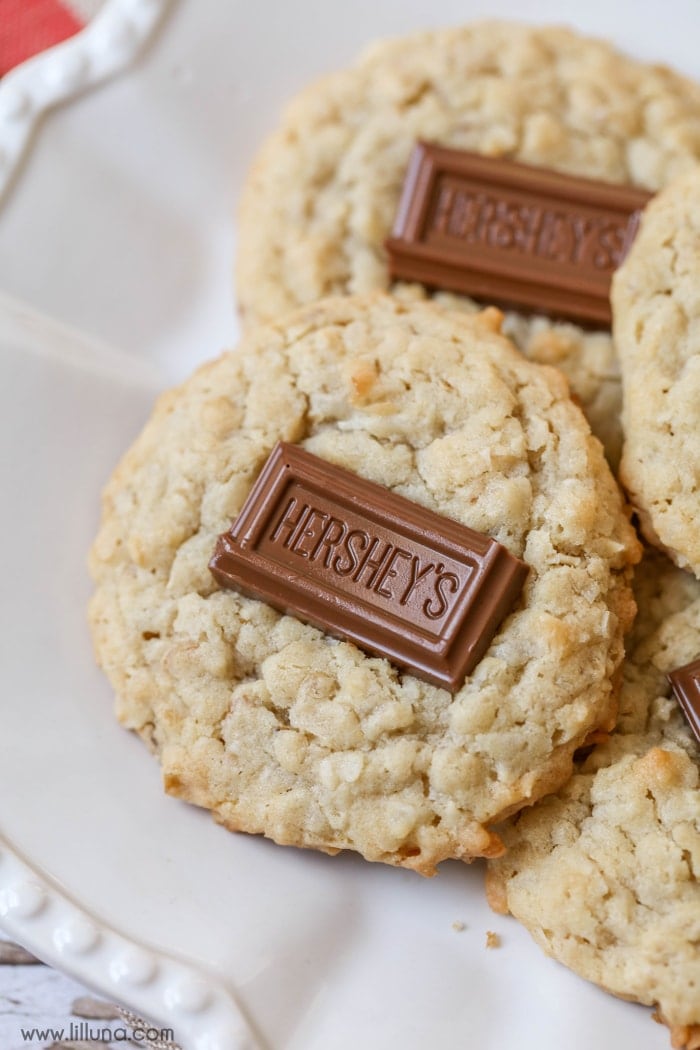 Chocolate Coconut Oatmeal Cookies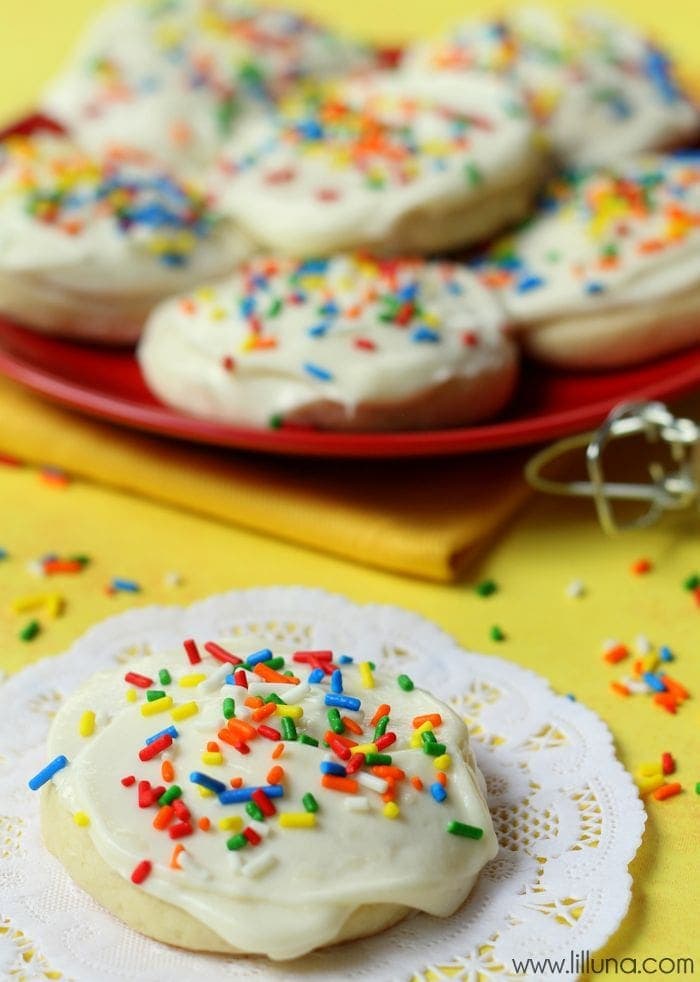 Copycat Lofthouse Sugar Cookies
For even more yummy treats be sure to go HERE.
For all recipes go HERE.
For even more great ideas follow Kristyn on Facebook – Pinterest – Instagram – Twitter – Periscope – Snapchat.
ENJOY!