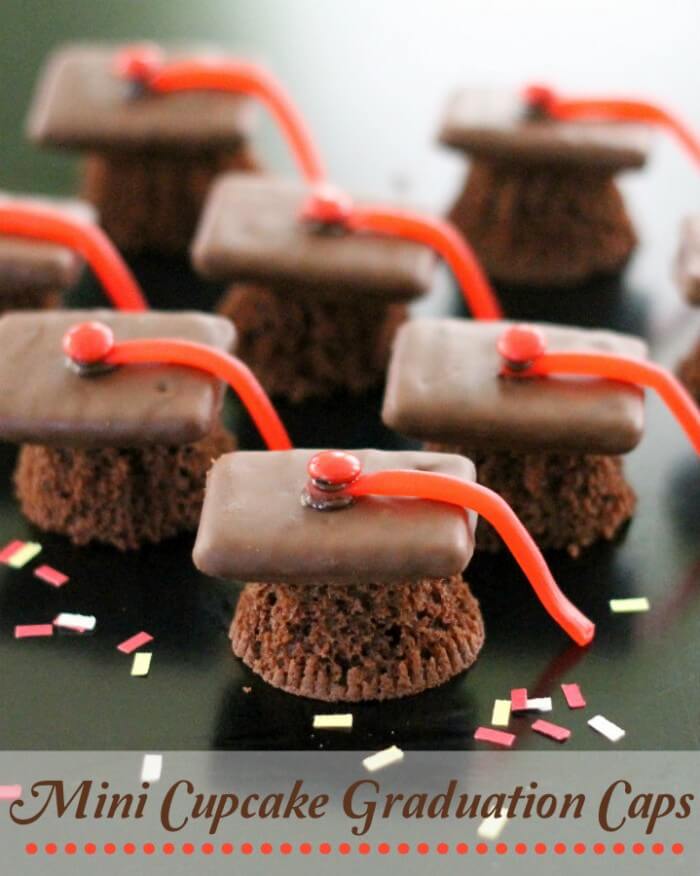 Graduation is coming up next week!!
Do you know someone who is graduating?
My BIL graduated from ASU so I decided to make a few goodies last week that I wanted to share with you over the next few days.
The first are some Mini Cupcake Graduation Caps that are so simple and easy and were a HUGE hit, especially with the kiddos!
SUPPLIES:
– Chocolate Cake Mix (and ingredients for that)
– Mini Cupcake Liners and Pan
– Chocolate Frosting
– Keebler Deluxe Grahams
– Pull n Peel Licorice (or another candy that can act as the graduation tassel)
– Mini M&Ms
– Knife
DIRECTIONS: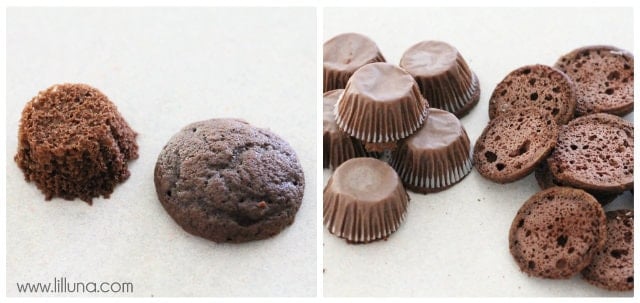 1. Begin by making your cupcakes in mini cupcake pans. When done freeze for a few hours so they are easier to work with. Cut off tops so when you turn them over they lie flat on a surface.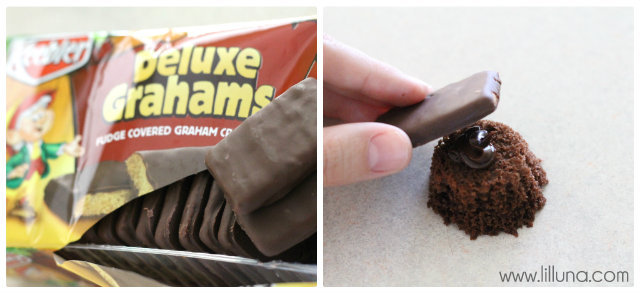 2. Add frosting to the tops (actual bottoms of the cupcake). Then added chocolate graham cracker on top. To make it easier for myself I added the frosting to a bag, cut off the corner tip and piped it on.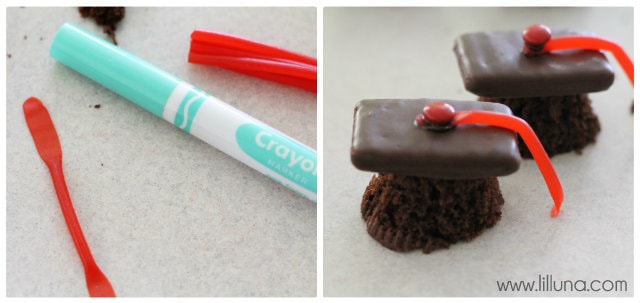 3. Cut pieces of pull n peel for the tassels. I cut mine a little shy of two inches. I then rolled a marker to flatten both ends so it would be easier for the m&m to stay on top and it looked more like a tassel on the end. (P.S. I'm hating saying the word tassel over and over, so I apologize – ha!)
From there you will pipe on a small amount of frosting to the top center of the graham cracker to stick the licorice too. Then you will add another small amount on top of the licorice for the m&m to stick to.
Voila.
Easy. Cute and Fun!
You can even stick these on top of another cupcake or insert a stick in the bottom and make "pops" out of them. Lots of possibilities!!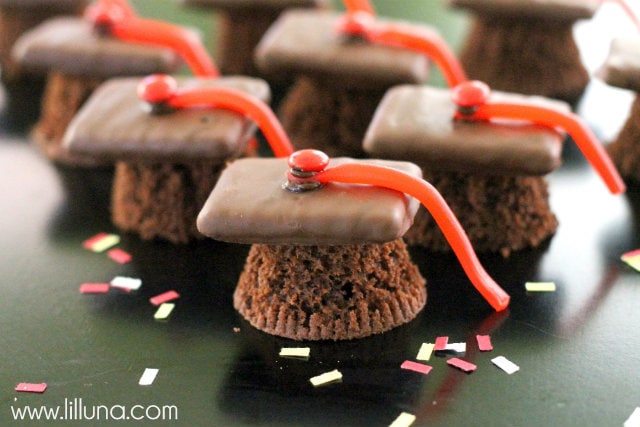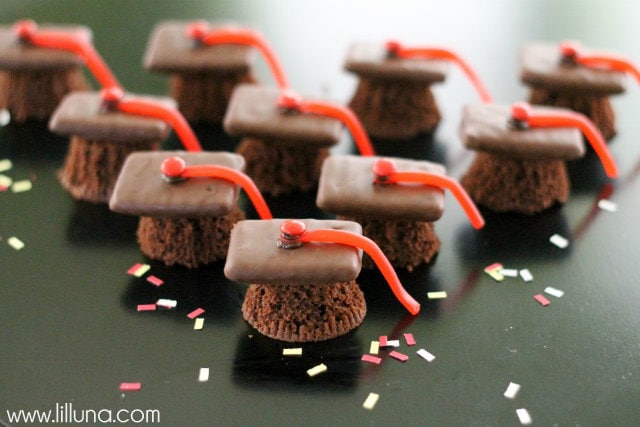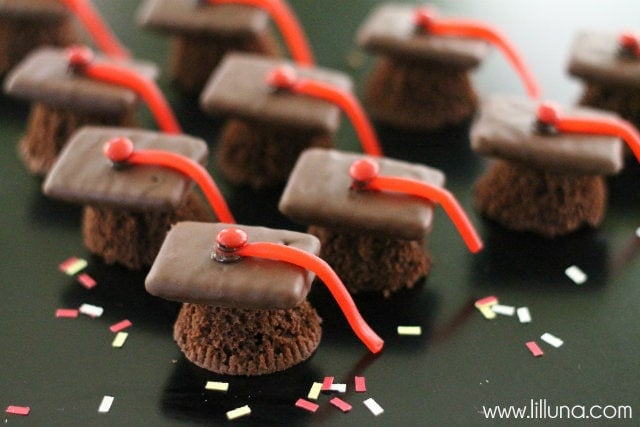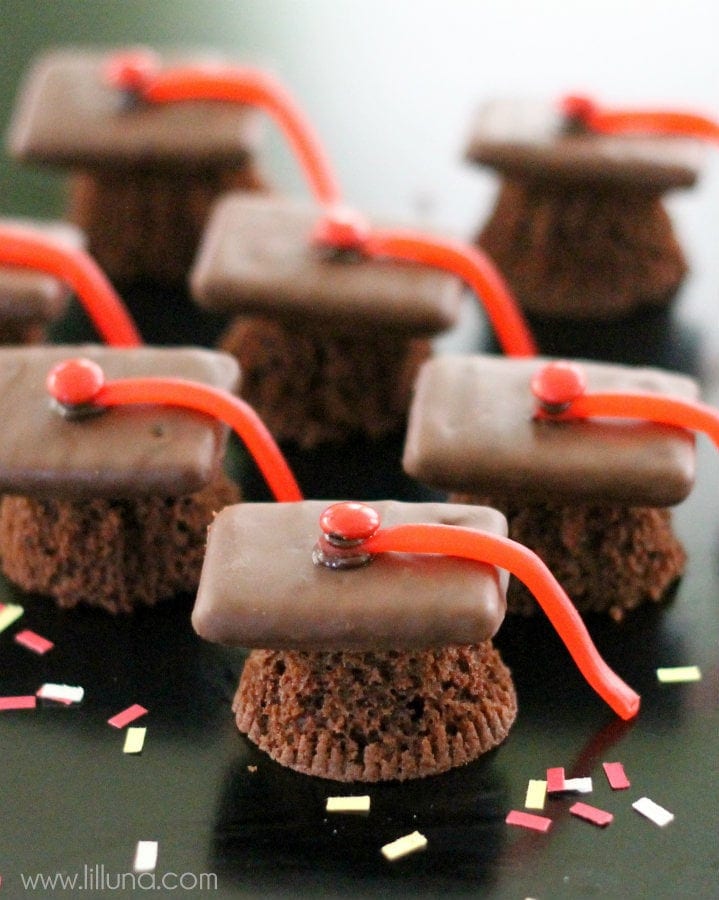 Happy Graduation!!
For more Graduation ideas be sure to check out: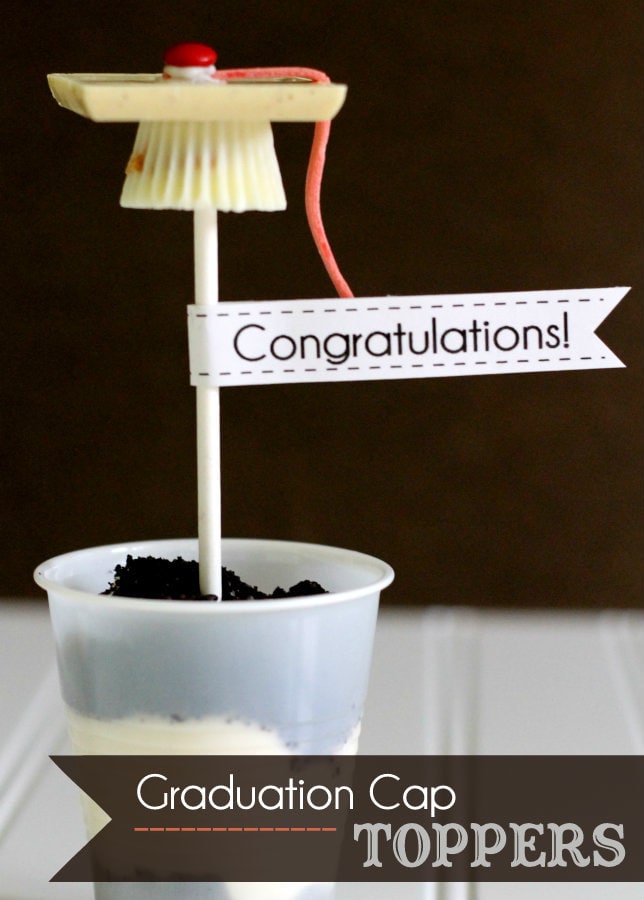 Graduation Cap Toppers & Flags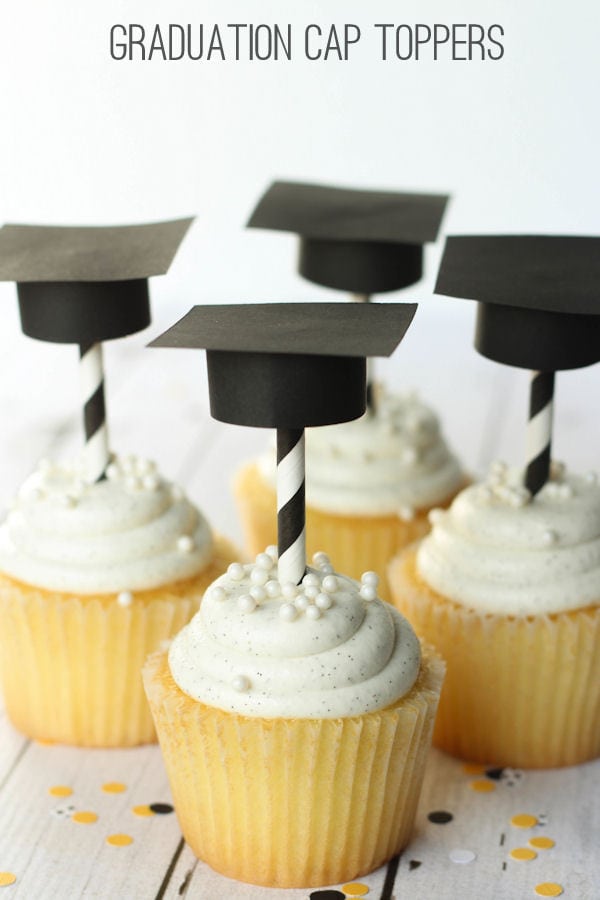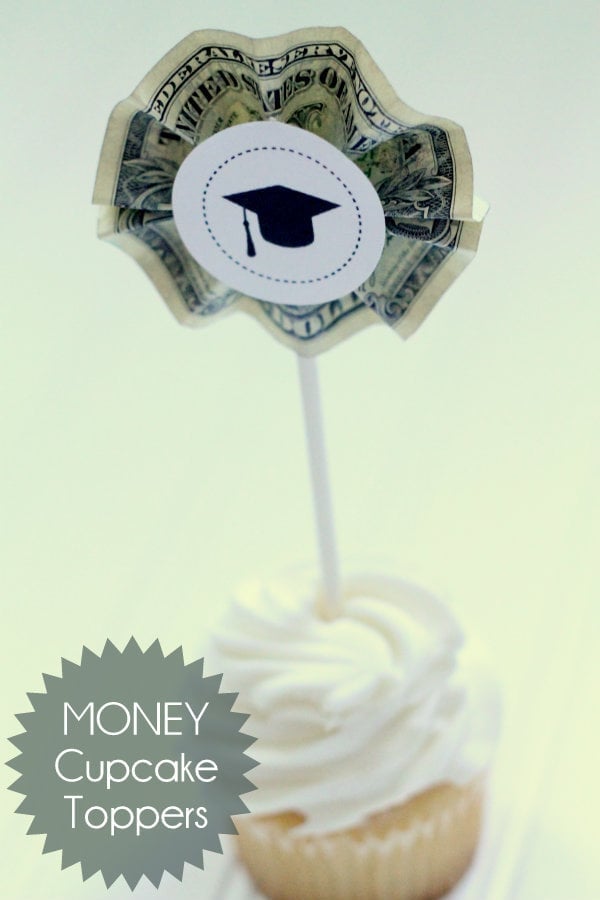 For all Dessert recipes go HERE.
For all Gift Ideas go HERE.
And get weekly emails with monthly freebies by signing up for the Lil' Luna newsletter. 🙂
For even more great ideas follow me on Facebook – Pinterest – Instagram – Twitter – Periscope – Snapchat & YouTube.
ENJOY!
This Post is Brought To You By: