These amazing Mint Chocolate Chip Cookies have crispy edges and soft centers.  They are filled with mini mint chips and Andes pieces giving them the perfect amount of chocolate and mint!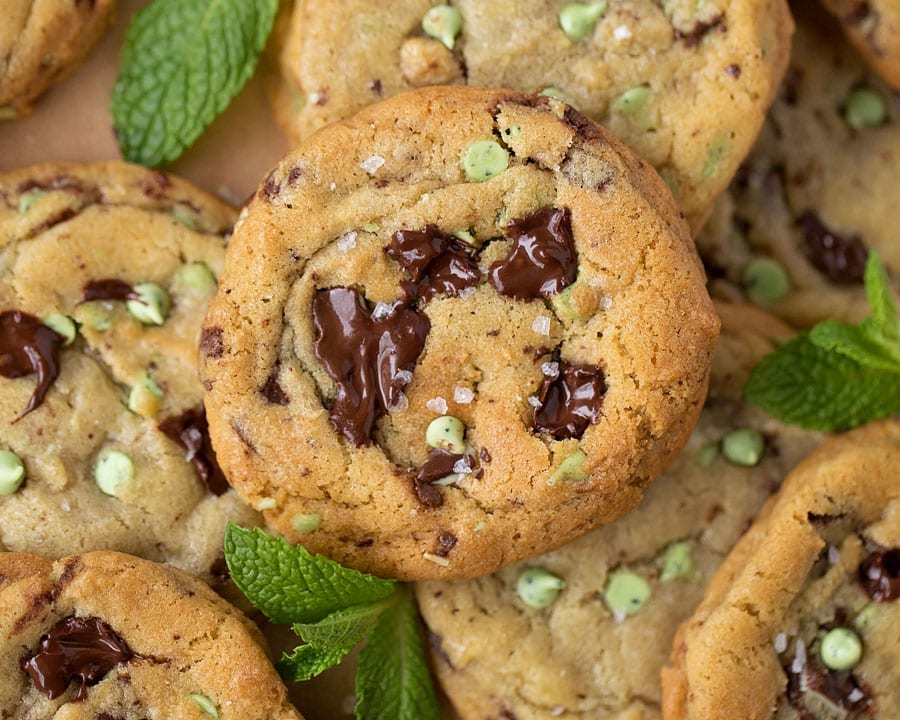 Chocolate Chip Mint Cookies
We love cookies! Out of all of the desserts we make, cookies are the one thing I still crave. The most requested is classic chocolate chip, however, sometimes we like to get creative and try new things. With St. Patrick's Day right around the corner I thought it would be fun to take some of the Andes mints and mint chips we had and add them to our favorite cookie dough to make delicious Mint Chocolate Chip Cookies.
The first round didn't turn out quite right. They tasted amazing but they were flat as pancakes. That was a no-go. I adjusted the recipe a bit and viola! Thick and chewy with crisp edges and soft centers. Oh, and lots & lots of mint chocolate! I picked up a bag of mini mint chips from my local restaurant supply store, however, many of the big box stores sell brands like Guittard, Hershey's and Nestle. If all else fails, just double the amount of Andes and they'll taste just as good.
MY OTHER RECIPES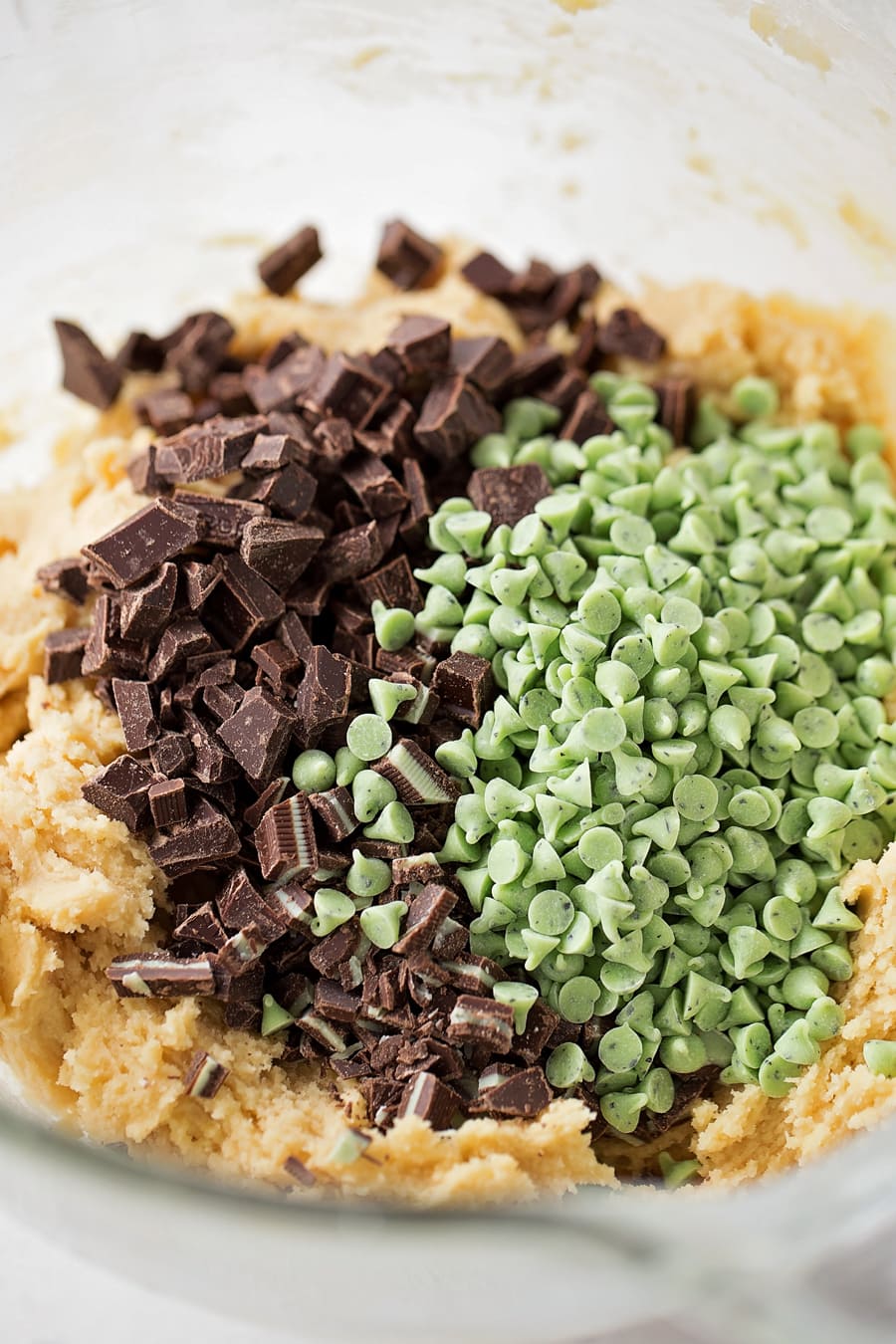 I prefer making the dough and refrigerating it for at least an hour. This will help prevent the cookies from spreading and will help the flavors meld together. This recipe calls for vanilla extract only. No mint. I personally prefer it that way. The mint from the add-ins is enough, and I LOVE mint!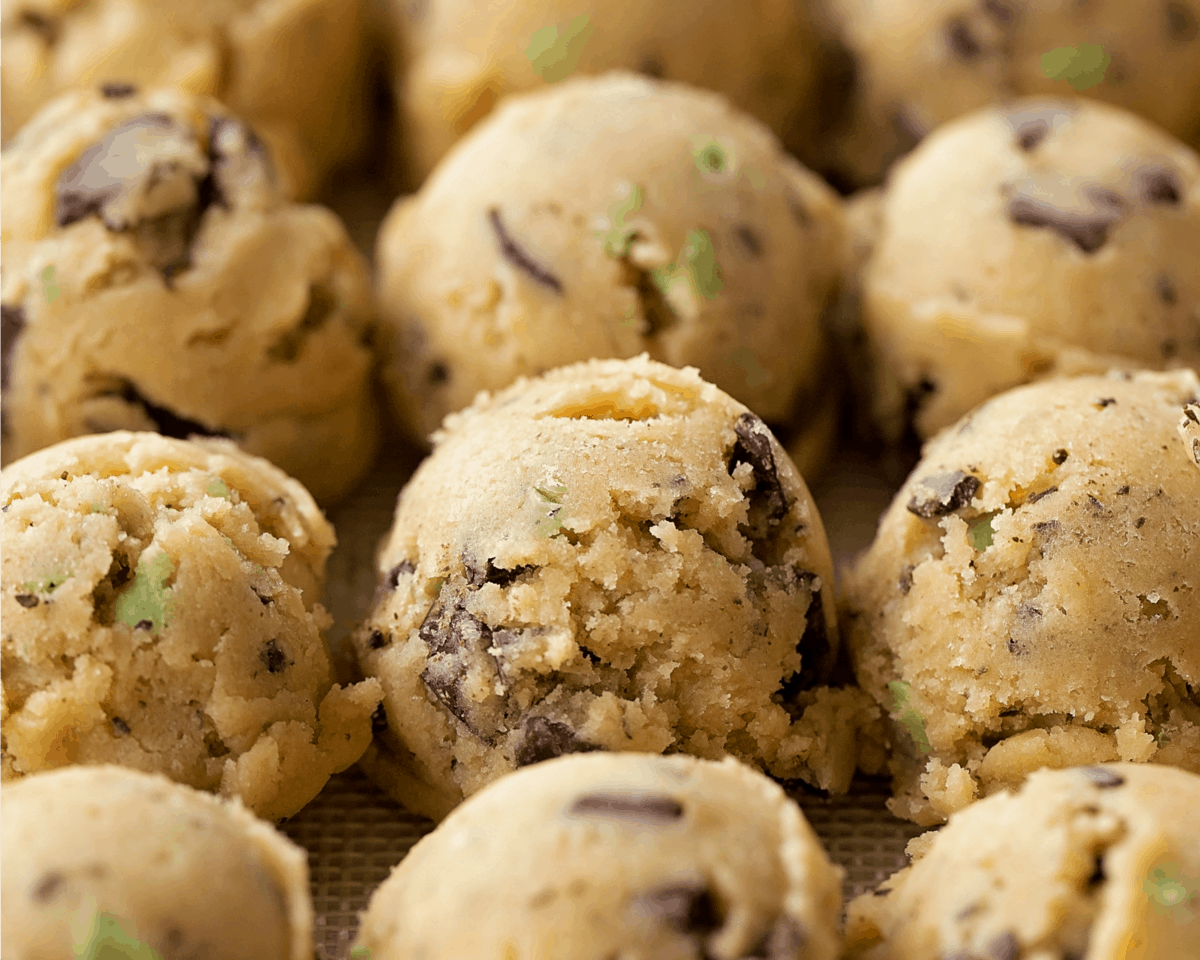 TIP: If you portion out the dough (scoop it into balls) before you refrigerate it, you only need to refrigerate them for 30 minutes.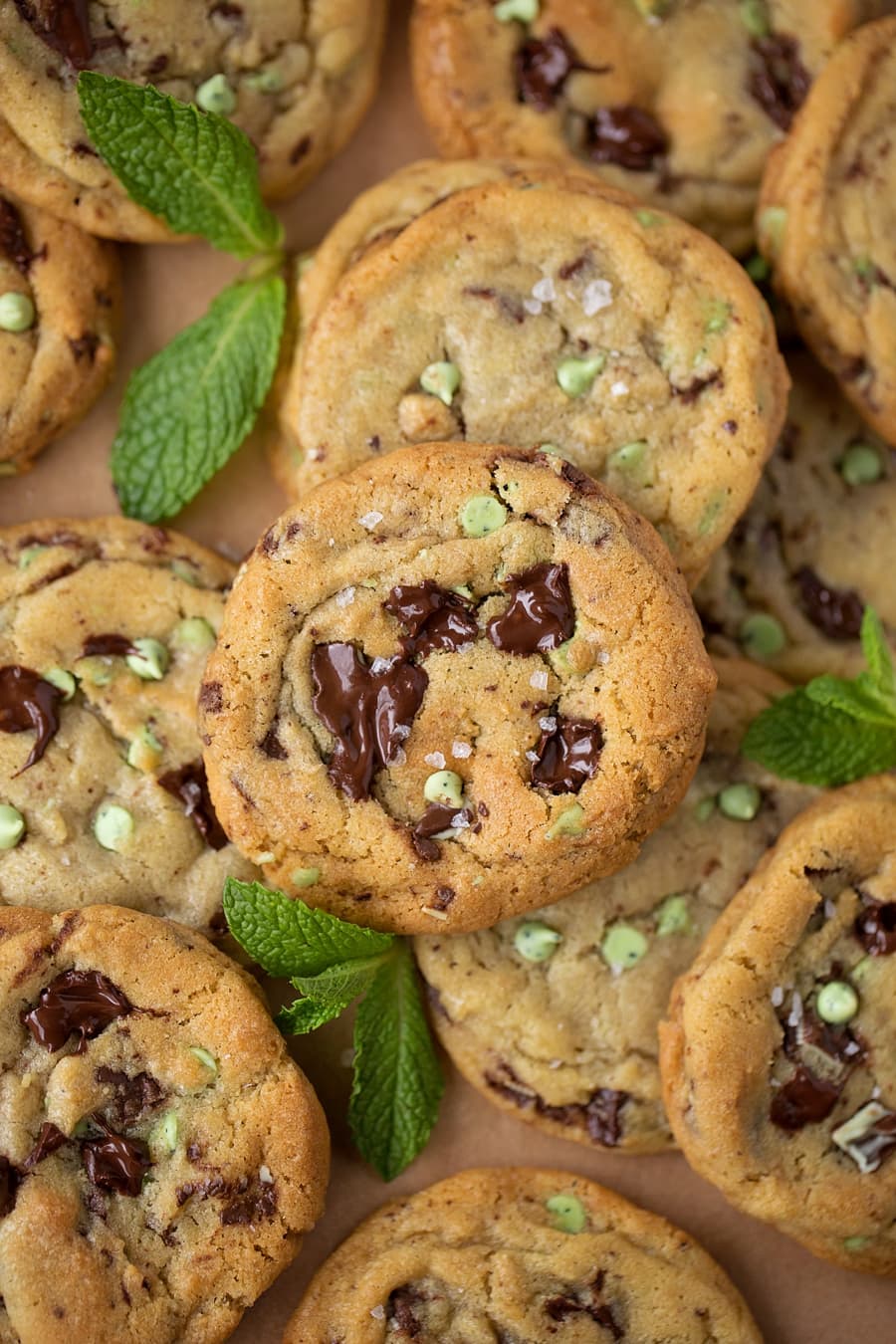 Pop the cookies into the oven for 10-12 minutes, depending on how light or dark you like them and enjoy them while they're warm. I mean, who can resist a freshly baked cookie with puddles of gooey mint chocolate? Definitely not me!
For more MINT goodies, check out:
Mint Chocolate Chip Cookies
Ingredients
1

c.

unsalted butter, softened

1

c.

brown sugar, packed

3/4

c.

granulated sugar

2

tsp.

vanilla extract

1

egg

1

egg yolk

2 3/4

c.

all-purpose flour

1

tsp.

cornstarch

1 1/4

tsp.

baking soda

1 1/4

tsp.

salt

2/3

c.

Andes mints, chopped

about 21 mints

1/2

c.

mint chips

1/4

c.

semisweet or bittersweet chocolate chunks

about 2 ounces
Instructions
In the bowl of a stand mixer (or a large mixing bowl with a hand mixer), beat together butter, sugars and vanilla for 1 minute. Add the eggs one at a time, mixing in between additions.

In a medium mixing bowl, whisk together flour, cornstarch, baking soda and salt.


Turn mixing speed to low and gradually add in the dry ingredients. Beat until just combined or until a soft dough forms. Fold in the mints, mint chips, and chocolate chunks with a spatula.

Cover and refrigerate for at least 1 hour.

Preheat oven to 350 degrees. Line baking sheets with parchment paper or silicone baking mats.

To bake the cookies, using a standard size cookie scoop (approximately 1.5 tbsp.) to form balls of dough. Place onto the prepared sheets, leaving at least 2 inches in between.


Place in the oven and bake for 10-12 minutes, rotating the sheet half way through the baking process. Remove from oven when cookies are golden brown in color around the edges. Let cookies cool on pan for 3-4 minutes, then transfer to a wire rack to cool completely.