Hello!!!
If you haven't figured it out by now, we are soup maniacs! I warned you last week that I would be bringing you another soup recipe today. Well, as promised, today's recipe is Creamy Parmesan Potato Soup. Now, I'm sure most of you have some kind of Potato soup in your books. You may or may not have already tried our Cheesy Potato Soup. This is typically my go to soup recipe. But, my Mom was feeling a little creative, so she made us this scrumptious version instead. We're sure glad she did!
Using red potatoes and lots of cream, butter, and cheese made this a SURE hit! Not peeling the red potatoes was a great choice and really gave this soup some character. And don't tell my Mom, but I actually didn't mind the onions in it. (Gasp! My husband would die if he read this – onions just aren't my thing.) That's just one reason why I love soup. It allows me to eat foods I wouldn't normally eat.
It's rainy and cool today (which I'm sure wont last long!), but its certainly making me want a bowl of warm soup. We made this recipe a few weeks ago, but I might just have to whip it up tonight. Quickly before it gets back into the 90s. #azproblems!

Creamy Potato Soup
Ingredients
3 lbs. Red Russet Potatoes, chunked (not peeled)
4 cups (32 oz) chicken broth
2 cups heavy cream
½ cup celery, diced
¼ cup onion, diced
6 TB salted butter
⅓ cup wondra flour
⅓ cup grated parmesan cheese
1 tsp. hot sauce
Salt & Pepper
Instructions
Put cut potato cubes in a large pot and fill with water. Cook on medium high heat, until tender.
Put 6 TB of butter in a large pot or Dutch oven over medium heat. Saute onions and celery. Add wondra and whisk together. Add your potatoes and broth and mix well. Add cream, hot sauce and cheese, then stir in well and reduce heat to simmer for one minute. Add salt and pepper to taste. Serve immediately.
adapted from AZ Central
NOTE FROM KRISTYN:
I've mentioned this before and do not really like onions (the crunch kills me). If you don't either, I suggest using onion powder instead. 😉
Check out all that flavor!!! SO GOOD!
Check Out My Other Recipes
Do me a favor and keep trying these soups out and let us know what you think. I want lots of feedback before its gets cold and I'm making them every other day 🙂
DIFFICULTY: Simple
HOW MANY DOES IT FEED: About 7-8, depending on how big your bowl is 🙂
ANY CHANGES MADE:  We used less onions and celery. Used chicken broth instead of stock. And we left the skin on the potatoes and cut them into bigger chunks.
ANY SUGGESTIONS FOR NEXT TIME: I'm all for spicy! Next time, I think I'll add some extra hot sauce to my bowl.
For more great soup recipes, check out these potato soups that my sister recently posted:
Loaded Broccoli Cheese and Potato Soup
For all Soup recipes go HERE.
For all recipes go HERE.
For even more great ideas follow me on Facebook – Pinterest – Instagram – Twitter – Periscope.
And get weekly emails with monthly freebies by signing up for the Lil' Luna newsletter. 🙂
ENJOY!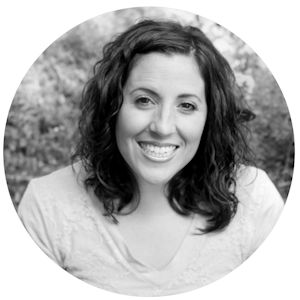 Need more recipes and creative ideas? Sign up and get a FREE copy of my latest ebook!